Top 10 Warehousing and Logistics Companies in Pune Offering the Best Logistics Services for Online and Offline Brands in 2023
India's logistics market has been expanding quickly; by 2025, it is predicted to be worth $380 billion.
Indian logistics spending is projected to increase by more than 10% CAGR from $200 billion in early 2020 to at least $320 billion in 2025, according to a recent analysis by McKinsey Global Institute (MGI). In addition, due to a pandemic in 2020, enterprises were compelled to develop novel solutions; as a result, the business landscape transformed.
The Indian logistics sector has slowed down over the previous two years and is suddenly picking up speed. The new policies' addition has given the industry a much-needed boost.
The growth of eCommerce has fundamentally altered tactics for corporate development. These days, businesses can run without a physical location. There shouldn't be a cap on the number of hours spent in the era of digitization and the internet. Online marketplaces give vendors the flexibility to meet client wants whenever they arise.
Inventory management has become increasingly difficult due to the rapid expansion of internet shopping, urbanization, and new technology, which affects all facets of supply chain management and raw material procurement. As a result, businesses need assistance with issues, including a shortage of warehouse space and capacity, especially in major adjacent cities like Pune, where demand is very high. Here we will be talking about the importance and growth of logistics companies in Pune.
Pune is a city in the western Indian state of Maharashtra and is known as one of the most important industrial and commercial hubs in India. Pune has a thriving economy, with a large number of companies operating in various sectors such as information technology, automobile, manufacturing, and more. The city has a well-developed infrastructure and is a hub for education and research, making it an attractive location for companies.
By selecting wisely among the leading logistics companies in Pune, the stress of managing in-house operations and a lot of other tasks can be reduced.
A list of logistics services in Pune has been prepared below to aid businesses in finding trustworthy warehouse service providers.
What Do Warehousing and Logistics Services Mean in the eCommerce Supply Chain?
To define warehouse and logistics services, we must first define what is logistics. The most fundamental definition of logistics is the orderly administration, planning, and execution of complex tasks. Several businesses, including warehousing for eCommerce, use eCommerce logistics to describe the movement of products and information about inventory.
Thus, logistics include warehousing's organization, management, and many other features. In addition, transporting tangible inventories and intangible assets, including labor and knowledge, is also necessary.
Aspects of warehouse logistics include handling damaged items, following safety regulations, managing human resources, and processing customer return.
Top 10 Best Logistics Companies in Pune Offering the Best Logistics Services for Omni Channel Brands in 2023
WareIQ Logistics Pvt Ltd
The optimization process of logistics planning requires constant thought and effort. Tech-savvy 3PL, WareIQ makes use of its network of fulfillment centers to provide the best logistics and fulfillment services, including real-time tracking of inventory levels and order selection, packaging, shipping, and delivery, are provided by WareIQ to B2B and B2C brands. One of Pune's top-ranking logistics firms is WareIQ.
Once we connect your store, orders are automatically sent to our warehouses. The item is selected, packed, and delivered (and tracking information is shared with your customers and pushed back to your store.). By using the delivery process to surpass customers' expectations and take greater control of the customer relationship, your organization can make the most of its time and financial resources.
Utilizing our nationwide spread fulfillment facilities, you may strategically divide your inventory among WareIQ's locations to deliver your goods more quickly and affordably. This is because maintaining inventory close to where your consumers are located helps to cut down on shipping zones and the cost of transporting orders to far-off areas. Additionally, whether you ship from one fulfilment centre or many, you can provide same-day or next-day shipment to 98% of the nation's population using WareIQ Rush's Same Day shipping option.
WareIQ offers data and analytics for anything from better supply chain decision-making to year-end reporting. As a result, we have established as one of Pune's top logistics businesses. We accept accountability for our actions and keep you informed of any changes in the statistics.
We highlight important information such as the fulfilment centres you should stock, the time until inventory runs out, how sales affect inventory levels, the cart value, delivery prices, and transit times for each delivery, as well as your fulfilment expenses per order and storage costs per unit.
Full-stack and scalable, WareIQ is an eCommerce growth platform. The example below demonstrates how WareIQ provides efficient, reasonably priced, and trustworthy fulfilment for all your eCommerce sales channels. Other reasons why to consider WareIQ:
Boost Your Sales Instantly
Fulfilling Orders Quickly
Increase your client satisfaction rating.
Offer a tracking system for orders that is comparable to Amazon.com's.
To alert clients, use proactive shipping notifications.
Give customers easy ways to return items and make exchanges.
Abhi Impact Logistics Solutions
Mr G.N. Joshi launched Abhi Impact Logistics Solutions in 2007. The headquarters of Abhi Impact Logistics Solutions are in Pune. Abhi Impact Logistics Solutions offer supply chain and logistics solutions. Warehousing, transportation, freight forwarding, logistics consulting, and plastic tray washing and repair are all services provided by Abhi Impact Logistics Solutions.
Abhi Logistics are of the finest logistics companies in Pune.
Mahindra Logistics
Established in 2007, Mahindra Logistics is headquartered in Mumbai, Maharashtra. The company Mahindra Logistics is publicly owned. India's top 3PL solution provider, Mahindra Logistics, has a significant presence across the nation and in various industries. Among the sectors in which Mahindra Logistics operates are automotive, engineering, consumer goods, pharmaceuticals, telecommunications, eCommerce, and commodities. Warehousing, transportation, in-factory logistics, freight forwarding, value-added services, and EDEL are all provided by Mahindra Logistics.
Dexters Logistics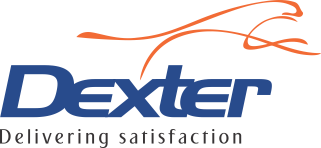 Dexters Logistics was established in 2010, and Pune, Maharashtra, serves as its corporate headquarters. Privately held Dexters Logistics is an enterprise. For more than 11 years, Dexters Logistics has been a well-known logistics service provider in Western and Northern India. Electronics & Technology, Automotive, E-Commerce, Apparel and Lifestyle, FMCG, Life Sciences, and Healthcare are among the sectors for which Dexters Logistics offers services. In addition, Express Distribution, eCommerce Logistics, Warehousing, 3rd Part Logistics, Reverse Logistics, and Value Added Services are all provided by Dexters Logistics, which makes Dexters Logistics one of the reputed logistics companies in Pune.
VTC 3PL Solutions
The headquarters of VTC 3PL Services are in Pune, India, and the company was founded in 1893. Privately held VTC 3PL Services is an organization. Currently, VTC 3PL Services manages more than 40 stores at more than 30 locations. Including Kolkata, Odisha, Jaipur, Akola, Cuttak, Pune, Kerala and many more. Supply Chain Management, Road Transportation, Packaging, Warehousing, Express Cargo, Rail Rack Handling, and Container Handling are all services offered by VTC 3PL. which makes VTC 3PL Solutions one of the most reputed 3PL logistics companies in Pune.
Related Article: Looking for Best Logistics Companies in Kochi for Retailers?
Stark Logistics LLP

Stark Logistics was founded in 2013 and had its corporate office in Pune. Privately held Stark Logistics is an organization. The integrated logistics company Stark Logistics LLP focuses on all aspects of supply chain management and transportation. Air freight, ocean freight, customs clearance, contract logistics – warehousing & distribution, and cargo insurance are all the best logistics services in Pune, provided by Stark Logistics LLP.
Raftar Express India

Raftar Express was founded in 1995, and Pune, India, serves as its corporate headquarters. It is a privately held firm, Raftar Express. India's pioneer in supply chain solutions and express distribution is Raftar Express. One of the top local and international freight forwarding, project logistics, and relocation management firms offering affordable solutions is Raftar Express. Surface, rail/VHP, AIR, FTL, high-speed services, and student express are all provided by Raftar Express.
XPRESSBEES Logistics
One of the biggest eCommerce-specific logistics service providers in Pune, Xpressbees offers our partners the most dependable and effective logistical solutions. We are one of India's most reputable logistics solutions providers thanks to our broad network reach, solid technical foundation, and last-mile management system. Every day, we successfully deliver more than 4,000 000 packages, and this figure is increasing exponentially.
Our goal is to provide the best-in-class solutions and domain knowledge to satisfy the supply-demand needs of the Indian internet market fully.
Last-Mile Delivery, Reverse Logistics, Payment Collection, Drop Shipping, Vendor Management, Cross Border Services, Fulfillment Services, and customized Software Solutions are all flexibly and comprehensively offered to our clients.
Exim Shipping and Projects India Ltd.
For companies involved in the export and import of commodities, Exim Shipping and Projects India LLP is one of the most reputable logistics companies in Pune. The growing signs of business include worldwide trade and goods export. A solemn and complicated task is trading with or supplying items to clients abroad. A minor hiccup or error on the business's part could damage its reputation. Delivered goods require special handling. Therefore they must be packed carefully and carried safely to their intended locations in a reasonable amount of time.
Metrolink Logistics
In India, the movement of goods is now more specialized than ever. Furthermore, the way business is conducted changes due to technology. Metrolink Logistics has also developed new ideas and solutions to fulfil these needs and challenges and our client's expectations. In addition, Metrolink Logistics is prepared to face new difficulties due to the economy's opening up and increasing foreign enterprises doing business in India.
The company started as a tiny transport before 14 years in Pune and has since evolved into one of India's top transport providers. Our company's motto is "unparalleled speed, safety, and service," and we strive to uphold that promise.
Once your shipment reaches one of their terminals, it is Metrolink's responsibility to transport it within the specified time frame to the intended location, making them one of Pune's top logistics providers.
How can I Find The Best Logistics Company in Pune?
Ask for recommendations: Ask your friends, colleagues, or business associates who have used logistics services in Pune. They may be able to recommend a reliable company based on their personal experience.
Online research: Conduct an online search for logistics companies in Pune. Check their websites, read customer reviews, and look for any awards or recognition they may have received.
Check for certifications: Look for logistics companies in Pune that are certified by industry associations like the Indian Institute of Logistics or the Logistics Sector Skill Council. These certifications indicate that the company meets industry standards and is committed to providing quality services.
Check for experience: Look for logistics companies in Pune that have been in business for several years. An experienced company will have a better understanding of the logistics industry and will be better equipped to handle your needs.
Request quotes: Once you have narrowed down your list of potential logistics companies in Pune, request quotes from each of them. Compare the quotes and choose the company that offers the best value for your money.
Conclusion
Even though selecting the best logistics companies to work with can be challenging, doing so may be significantly aided by first locating the leading Indian logistics service providers. Now, your options are limited to top logistics companies in Pune.
The last stage is to choose which logistics partners will provide you with the most pin code reach and the greatest visibility for following our orders. Finally, to maximize operational efficiency and proactively reduce costs, be aware of the needed services.
With the top logistics services in Pune managing operations, eCommerce businesses would be able to construct and run their infrastructure to fulfil goods, which is an expensive and time-consuming process.
This indicates that eCommerce businesses rely on dependable logistics and the best warehousing companies in Pune to track their orders and keep their customers informed about the progress of their delivery.
Suggested Read: 10 Best Shipping and Logistics Companies in Indore for Retailers to Outsource Their Logistical Requirements in 2023
How Does WareIQ Help eCommerce Businesses in Pune Manage Their Warehousing and Fulfillment Operations Better?
Continual attention and time must be devoted to the logistics planning optimization process. Many B2c and B2B enterprises rely on WareIQ as their fulfilment and distribution partner to leverage the logistical planning services and knowledge they require since they need more resources.
With years of experience in logistics services, including shipping, warehouse and fulfilment, WareIQ is a tech-enabled distribution partner. B2B and B2C brands may plan their shipping and logistical needs using the architecture and tools we've created for logistics. By addressing both anticipated and unanticipated issues, we work to rank among the top warehouse providers so that every client may deliver orders on time and efficiently.
Starting with handling and storing your products, WareIQ offers logistics solutions for eCommerce. With WareIQ, your company may maintain its items at one or more of our strategically placed fulfilment centres and ship them quickly and affordably to any location.
You can also check: 10 Best Logistics Companies in Bangalore for Omnichannel Retailers in 2023
Logistics Companies in Pune FAQ: Frequently Asked Questions