List of Top 10 Logistics Companies in Surat Providing Best Warehousing and Logistics Services for Omnichannel Sellers in 2023
Surat is a city located in the state of Gujarat. It was initially founded in 1818 by the British East India Company. Since India gained independence, the city has had a turbulent and ever-changing dynamic. It has since improved for the better and is currently ranked highly in metrics such as cleanliness and livability. It is one of the fastest-growing cities, not just in India but globally, paving the way for eCommerce sellers to try their luck at penetrating the rapidly expanding base of potential customers.
Additionally, the city has the highest per-capita income of any city in India, even beating out cities like Bangalore and Mumbai. This makes it the perfect location for budding entrepreneurs to attempt to get their business the velocity it needs to be successful in the future. In this blog, we will take a look at what logistics companies are and the best logistics companies in Surat for your eCommerce business.
What are Logistics Companies?
Logistics companies provide a wide range of eCommerce services, primarily in relation to activities like inventory management, order fulfillment, order processing, picking and packing fulfillment service, physical distribution, and last-mile delivery service. They offer increased flexibility, affordable pricing, and value-added services like WMS software, order tracking facilities, customizable packaging, and more, making them an excellent option for order fulfillment.
Though the scope of services offered may differ from company to company, successful order delivery to clients is always the main priority. Once you've teamed up with one of the many logistics companies in Surat, all you have to do is take orders and keep an eye on them; they'll take care of the rest. These businesses offer relief from the majority of eCommerce logistics and fulfillment-related duties, so you can concentrate on the key areas of your business, such as product development and marketing.
WareIQ – Amazon-prime Like Logistics for Modern Brands in India
WareIQ, an eCommerce fulfillment company, empowers online brands with a superior-tech platform to compete with Amazon like service levels by bringing their average delivery timelines from 5-10 days to 1-2 days.
"With WareIQ, UTH is able to consolidate common inventory for all platforms and get much closer to the customer through access to WareIQ's strong nationwide network of fulfilment centres, and last mile & hyper-local courier partners.

We are excited about being able to offer

same day delivery

in several pin codes due to

WareIQ

.

"
Top 10 Logistics Companies in Surat for your eCommerce Business in 2023 [Updated]
WareIQ
WareIQ, a provider of eCommerce fulfillment services in India, was founded in Bangalore, Karnataka, in 2019. The company offers a wide range of logistics and fulfillment services, including last-mile delivery, inventory management, customized packaging, product preparation, distribution, storage facilities, and reverse logistics. It offers a unique WMS that can automate numerous warehouse processes and interact with a variety of top eCommerce platforms like Amazon and eBay, website builders like Shopify and WooCommerce, and shipping platforms like FedEx and BlueDart.
Additionally, the business partners with over 12 of the biggest shipping companies in the sector and it use smart courier allocation, which chooses the quickest and least expensive alternative for each item. The company also consists of a vast storage network dispersed across the entirety of the country and can ship internationally to more than 220 countries across the globe, making it one of the best logistics companies in Surat. Some features of WareIQ that make it one of the best logistics companies in Surat are listed below:
It does not have minimum order requirements and consists of adjustable price structures.
It is compatible with numerous online marketplaces, including Amazon and Flipkart, as well as website builders like Shopify and Magento.
It offers incredibly quick delivery through a collaboration with more than 20 shipping providers.
It enables packaging components to be customised according to your preferences.
It offers branded tracking services for each order.
Are you eager to know more about WareIQ's offerings if you sign up now? Find the features of the best-in-class, category-defining fulfillment services for eCommerce & D2C brands below:
Pan India Fulfillment & Darkstore Network: Plug-and-play fulfillment infrastructure with no minimums, which is compliant with Amazon Seller Flex, Flipkart Assured, Myntra and other marketplaces
Inventory & Network Planning Excellence: Best-in-class AI models for sales forecasting, product segmentation, and inventory management to reduce inventory by 40% and increase revenue by 10%.
Vertically Integrated Fulfillment Tech Stack: Our Fulfillment Tech Solution supports integrations with 20+ top marketplaces & D2C platforms, and prominent national, regional and hyperlocal couriers, enhancing reach by covering deliveries for 27,000+ pin codes
Supply Chain Productivity Applications: Integrate a host of supply chain productivity apps with a single-click to your existing CRMs, ERPs & accounting software to manage your logistics workflows from one command center. Use Apps like RTO Shield to get 100% RTO protection, Branded Tracking to turn your order tracking page into a profitable marketing channel, and many more.
Trusted by 300+ top Indian brands, we are helping them accelerate online sales and expedite their growth through a synergistic combination of advanced technology, robust fulfillment infrastructure & seller enablement services!WareIQ is backed by leading global investors including Y Combinator, Funders Club, Flexport, Pioneer Fund, Soma Capital, and Emles Venture Partner.
Suggested Read: List of Top 10 Warehousing and Logistics Companies In Delhi NCR
Seros Logistics
Seros Logistics is a corporation with more than 20 years of experience offering logistics services and solutions in a variety of industries. Their primary responsibilities are within the operational categories of logistics, maritime, energy, and offshore. Their nationwide logistics network enables them to ship goods to even the most isolated regions of the nation.
They seek to provide their customers with a transparent experience by providing hassle-free, superior custom logistics solutions. With its capable surface fleet, Seros Logistics can carry freight in bulk by both rail and road. They guarantee prompt and economical delivery of every order thanks to a comprehensive network of operators. Some features of Seros Logistics that make it one of the best logistics companies in Surat are listed below:
It operates the largest fleet of coastal vessels in the country.
It consists of a virtual pipeline that enables supply chain customizability.
It provides transportation through a variety of mediums.
It offers a vast distribution network.
It handles upwards of 4 million parcels annually.
Gati
Gati is an eCommerce fulfillment company that is currently based in Mumbai. One of the earliest logistics firms in India, it set sail in 1989. It is now a well-known player in the fulfillment industry. For eCommerce delivery, complete logistical solutions are provided. They provide a selection of service packages from which to choose. It offers resources for organising ground operations, supply chains, warehousing processes, air cargo and internet transactions.
Additionally, the company has a widespread network of offices located in every state. Gati has multiple offices in Gujarat, which makes it a good choice among other logistics companies in Surat. Some features of Gati that make it one of the best logistics companies in Surat are listed below:
It offers a range of services at different price points.
It serves 99% of states and more than 17,000 pin codes nationwide.
It provides services to a variety of business, consumer and industrial sectors.
It provides time-scheduled delivery, custom packing, incredibly quick fulfillment, distribution of large items and EPOD (electronic proof-of-delivery) services.
It asserts that it pioneered the first express delivery service in the nation.
Piramal Logistics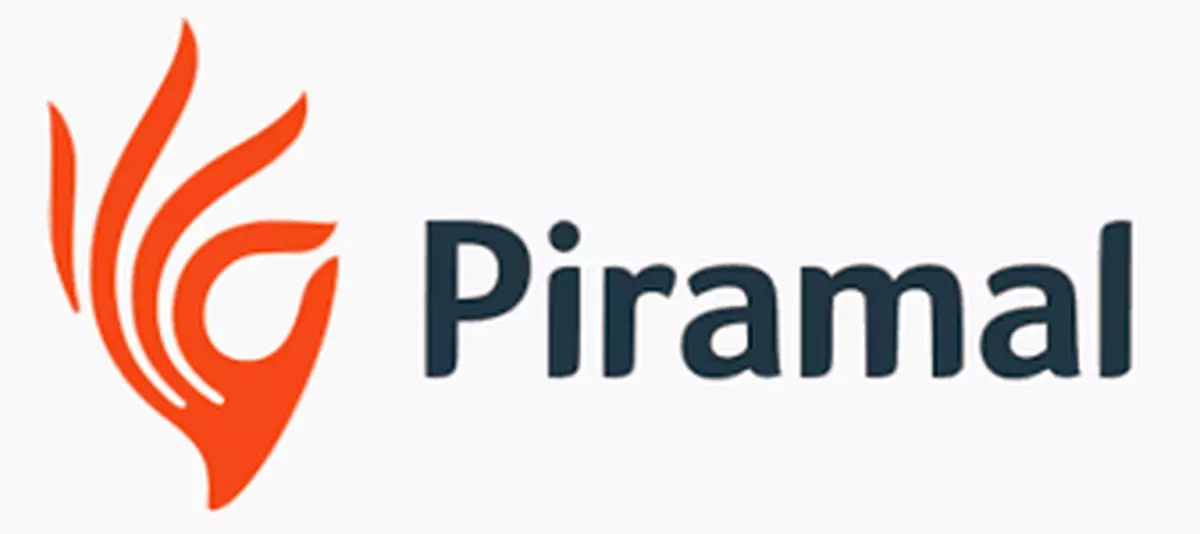 Piramal Logistics is a Gujarat-based logistics company that was founded all the way back in 1990. Having originally been in the storage of consumer appliances and communication, the company seized all its initial operations and decided to divert all its attention to logistics and distribution.
The company is one of the leading importers and exporters of textiles and fabrics, owing to the fact that Surat has a thriving clothing industry. It offers other distribution-centered services and delivers throughout India, making it a good choice among logistics services providers in Surat. Some features of Piramal Logistics that make it one of the best logistics companies in Surat are listed below:
It provides comprehensive road transportation.
It offers support for most logistical procedures.
It has a vast amount of experience in the logistics sector.
It provides storage facilities for specific goods.
It services pin codes throughout the country.
TCI Freight
TCI Freight is a sub-division of Group TCI, one of India's largest transportation companies that was founded in 1958 in Kolkata, West Bengal. The company handles the logistics and distribution of every package type, ranging from small, delicate items like jewellery to large, bulky commodities like automobiles. They have a vast fleet of GPS-enabled trucks to ensure that all orders are monitored and updated constantly.
It also offers additional features, such as key account management and scheduled pickups and deliveries, making it one of the most flexible and well-stacked logistics companies in Surat. Some features of TCI Freight that make it one of the best logistics companies in Surat are listed below:
It provides dedicated distribution facilities for heavy and bulky items.
It has a strong presence in most SAARC countries.
It has a fleet consisting of various GPS-enabled delivery vehicles.
It offers order tracking facilities.
It provides single-point billing.
Suggested Read: Find List of Warehousing Companies in Kolkata
Arrshan Logix
With an operational timeline spanning more than three decades in the fields of warehousing, shipping and distribution, Arrshan Logix has been a reliable option for eCommerce companies, particularly in the FMCG industry. They are well-represented in the states of Gujarat, Maharashtra, Madhya Pradesh and Chattisgarh by a robust distribution network.
They offer tailored end-to-end cargo delivery and are experts in on-ground logistics. They are able to provide businesses with optimal, affordable, coordinated and skilled transport solutions because of their sizable fleet of 20 ft. and 32 ft. containers. Some features of Arrshan Logix that make it one of the best logistics companies in Surat are listed below:
It provides warehousing facilities for FMCG companies.
It fully owns and operates its transport fleet, consisting of more than 50 containers.
It provides a comprehensive distribution network within the state of Gujarat.
It has more than 30 years of experience in the logistics industry.
It provides affordable and transparent pricing.
DTDC
DTDC is one of the most seasoned and well-known courier and eCommerce fulfillment companies in the nation. Since 1990, it has provided nationwide coverage to more than 10,000 pin codes with its courier and logistics services. The company can manage huge shipments and ensure smooth pick-up and delivery by providing a fulfillment status thanks to a cutting-edge management information system (MIS). Cash-on-delivery and a customised shipping method for imported and speciality commodities are a couple of their value-added offerings.
Additionally, they can also ship internationally to most countries around the world, making it one of the most comprehensive logistics companies in Surat. Some features of DTDC that make it one of the best logistics companies in Surat are listed below:
It serves around 17,000 pin codes nationwide.
It offers real-time order tracking capabilities made possible by a unique API.
It provides expedited delivery.
It makes it possible to fulfill and distribute expensive, huge, and hazardous products in a specialised manner.
It can accept the majority of widely used payment methods.
Raj Air Express Cargo
A private company with a strong focus on and capacity for specialisation in international packages, express courier services, and global door-to-door parcel services is Raj Air Express Cargo. It is one of the many logistics companies in Surat. The corporate headquarters of this corporation are in Mumbai and it has numerous domestic offices all across India.
Through its fleet of specialised vehicles and customizable packaging, the company is able to provide quick, personalized solutions. In order to meet customer deadlines, Raj Air Express Cargo also offers next-day delivery services in significant cities across Europe and the USA. Some features of Raj Air Express Cargo that make it one of the best logistics companies in Surat are listed below:
It provides international services to Europe and the US.
It offers scheduled delivery services.
It employs specific methods to ensure the safety of your cargo.
It offers round-the-clock pickup and delivery services.
It has a team that monitors every consignment till it reaches its destination.
BVC Logistics
BVC Logistics has been providing services to eCommerce firms with knowledge of the jewellery value chain for over 60 years. They advertise themselves as a secure logistics infrastructure platform and provide a range of logistics and distribution services, making them a top choice among other logistics service companies in Surat.
They offer specialised shipping options that are quick, insured, and affordable. In India, BVC Logistics serves 20,000-plus clients scattered across 10,000-plus pin codes and 1500-plus cities. Additionally, the business provides import and export services to over 130 nations. PCJeweller, Flipkart, and Tanishq are some of their most well-known clients, in addition to others. Some features of BVC Logistics that make it one of the best logistics companies in Surat are listed below:
It offers delivery services to more than 10,000 pin codes across India.
It provides 24/7 customer support.
It offers real-time order tracking.
It has a custom API that can integrate externally.
It provides ultra-fast delivery.
Shree Tirupati Courier Services
Shree Tirupati Courier Services was founded in 2003 and offers timely services 24 hours a day through a network of 1500 facilities spread throughout 21 states. For domestic services, where they offer overnight rapid service for goods, they are a reliable option for eCommerce enterprises and among the best logistics companies in Surat.
The business has a group of competent employees to handle the tedious administrative paperwork necessary to supply goods and services. In accordance with specific company goals and requirements, Shree Tirupati Courier Services can also create tailored solutions if necessary. Some features of Shree Tirupati Courier Services that make it one of the best logistics companies in Surat are listed below:
It offers ultra-fast delivery domestically.
It services locations across 22 states.
It has a vast fleet of delivery trucks.
It can ship anytime that weighs below 1,000 kgs.
It offers overnight delivery services.
Conclusion: Why WareIQ Should be Your Primary Choice Among Logistics Companies in Surat in 2023?
Surat has the potential to be one of the largest eCommerce markets in the country, so companies that get a head start can cement themselves as a go-to option in the eyes of consumers. While eCommerce has gained popularity and awareness among the general public in smaller cities like Surat, quality order fulfillment is still lacking among smaller companies and online selling platforms.
This is why partnering with logistics companies in Surat is essential to the long-term success of your business. These firms provide solutions to most eCommerce requirements so they will help you deliver products nationwide, in addition to surrounding localities. If you need an experienced and comprehensive fulfillment solution, look no further than WareIQ.
WareIQ is an eCommerce fulfillment company that was incepted in Bangalore, Karnataka, in 2019. The company's services span the entire gamut of eCommerce processes and it operates throughout the country, even offering international courier and shipping solutions in India to more than 220 countries. Some of the key features that can help your business gain traction are listed below:
Inventory Management: Our specialised WMS offers real-time alerts and the capacity to automate a number of processes.
Fast Order Fulfillment: We provide reliable same-day and next-day shipping alternatives. Storage: 
Inventory Storage: With our assortment of dark stores and fulfillment facilities available across India, we can hold your product wherever you need it.
Shipping Badges: We make it possible for you to add shipping badges, which provide delivery estimates, to your online product listings, similar to Prime
App Store: We provide a thorough, well-organized app store with a large assortment of downloadable apps.
Branded Order Tracking: You can customize the details you add to your order tracking pages to set yourself apart from the competition.
Shipping Aggregation: We cooperate with more than 12 distinct courier providers, and we always pick the optimal choice for each order.
Online Integrations: Including Amazon, WooCommerce, Flipkart, and others, we are able to connect to upwards of 20 web development and online retailing platforms. Find omnichannel retail examples here.
Personalized Packaging: We provide specialised packaging options that can be adjusted to meet your needs.
Returns Management: We handle returns and safeguard you from any repercussions that may follow.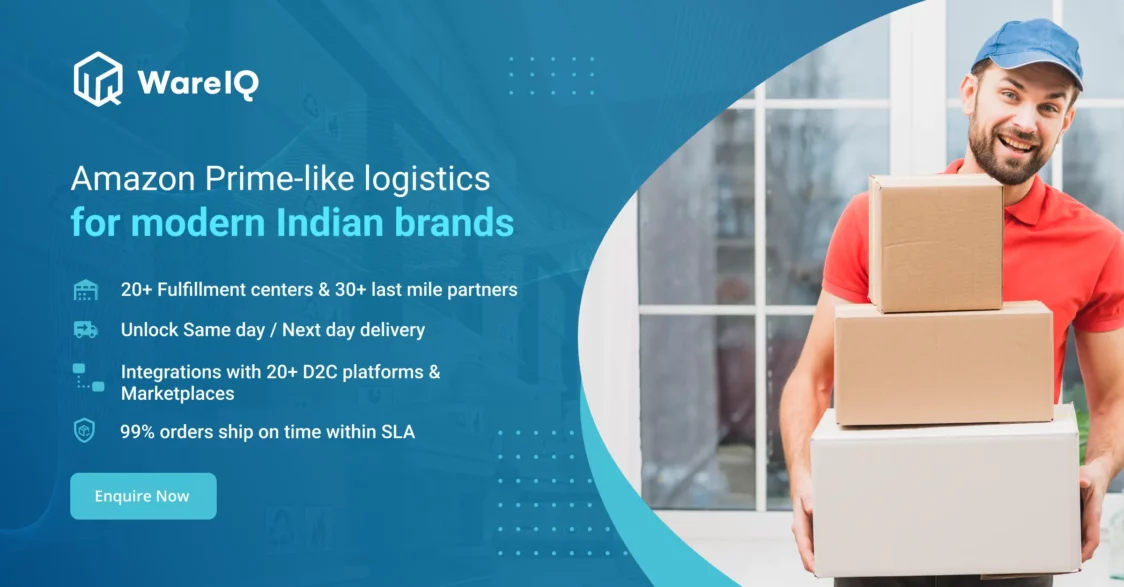 You May Also Check: Discover The Top 10 Logistics Companies in Mumbai
Logistics Companies in Surat FAQs (Frequently Asked Questions)