Top 10 Quickshift Alternatives and Competitors for eCommerce Retailers Looking for Fulfillment & Shipping Solutions in 2023
The world of eCommerce is facing unprecedented expansion as more and more people gain access and become accustomed to using the internet and its service to make their lives more convenient. Due to the rise of eCommerce sellers and customers, the demand for competent eCommerce fulfillment services is also on the rise, with a variety of companies battling it out to earn the trust of retailers to help them tackle one of the most important tasks in eCommerce – fulfilling orders. One of these companies is Quickshift, a Pune-based startup.
However, it is best for you to always keep your options open while choosing a 3PL so that you can have a backup plan in case of any unforeseen challenges. In this blog, we will take a look at why companies choose Quickshift alternatives, the top 10 alternatives to Quickshift, and how WareIQ can help.
About Quickshift
Quickshift is an eCommerce fulfillment and logistics company that was established in Pune in 2018, amidst the rapid growth of eCommerce in the country. The company initially offered the usual array of eCommerce services, including a nationwide warehouse network, integrated eCommerce shipping facilities, same-day, and next-day delivery, and much more. Fast forward to today and the company has had to adapt to the growing competition in the market by expanding its services to include 2 to 3-hour delivery solutions, a robust technology platform, consolidated last-mile delivery tracking for every eCommerce marketplace, and expanding the size and scale of its existing fulfillment center network.
WareIQ – Amazon-prime Like Logistics for Modern Brands in India
WareIQ, an eCommerce fulfillment company, empowers online brands with a superior-tech platform to compete with Amazon like service levels by bringing their average delivery timelines from 5-10 days to 1-2 days.
"With WareIQ, UTH is able to consolidate common inventory for all platforms and get much closer to the customer through access to WareIQ's strong nationwide network of fulfilment centres, and last mile & hyper-local courier partners.

We are excited about being able to offer

same day delivery

in several pin codes due to

WareIQ

.

"
Top Reasons Companies Search for Quickshift Alternatives in 2023
Demand for a Pan-India Network of Fulfillment Centers
Generally, Quickshift offers an excellent network of fulfillment facilities. However, the unique needs of your company may dictate that you store your products close to tier-2 or tier-3 cities rather than major metropolises. The limitations of the fulfillment network of Quickshift become clear at this point. The organisation has focused its efforts mainly on Mumbai and Delhi, while also offering a center in Kolkata and a planned expansion to Bangalore.
There are many companies that offer a more definitive fulfillment center network that spreads across the country. Not having access to a nationwide network of fulfillment centers could lead to longer delivery times and distances. Additionally, the corporation does not operate in dark stores, which is essential when dealing with highly perishable products like food. For this reason, many businesses look for alternatives to Quickshift.
Requirement for Additional Services
Despite being highly renowned for its shipping services, Quickshift does not offer solutions such as custom packaging or branded tracking. Because of this, it is more suitable for non-perishable goods like apparel and electronics. Therefore, it is not always the greatest option for shipping valuable items as well as big and bulky equipment. Additionally, if you need to showcase your brand by providing your customers with a personalized experience, you will have to look elsewhere.
If a retailer sells expensive or perishable goods that require special or custom packing and careful handling in addition to other services that may be needed by specialised goods, it can be advantageous to choose Quickshift competitors that offer these services.
Need for Lower and More Transparent Pricing
While Quickshift positions itself as a cost-effective option, there are 3PL fulfillment businesses that offer their services at significantly lower rates, in addition to amenities like no minimum order or service requirements, allowing you only to choose the facilities you need and pay for what you use. Many sellers look for Quickshift alternatives in order to discover a means to cut costs, raise profit margins or reinvest the savings back into the company.
10 Best Alternatives to Quickshift [Updated 2023]
WareIQ
WareIQ, a rapidly swiftly growing eCommerce fulfillment business with a current headquarters in Bangalore, was established in 2019. Making productive use of the cutting-edge technology services at its disposal, the company provides a robust technology platform that includes an advanced WMS that can integrate with more than 20 of the largest eCommerce marketplaces such as Flipkart, Amazon and eBay, an app store that comprises a variety number of simple-to-install apps and functions similarly to traditional mobile app stores like the Google Play Store and Apple App Store, branded order tracking that enables personalised order tracking notifications and more. A few features that make WareIQ one of the best alternatives to Quickshift are:
It enables eCommerce businesses to store merchandise closer to customers by providing a pan-India network of fulfillment centers and dark stores
It has more than 20 shipping partners that allow for ultra-fast same or next-day delivery
It offers simple integrations with 20+ internet platforms & eCommerce marketplaces
It provides a comprehensive fulfillment platform with a consolidated OMS and WMS
It offers an inventory planner for strategic inventory allocation to prevent stockouts and reduce overstocking
Are you eager to know more about WareIQ's offerings if you sign up now? Find the features of the best-in-class, category-defining fulfillment services for eCommerce & D2C brands below:
Pan India Fulfillment & Darkstore Network: Plug-and-play fulfillment infrastructure with no minimums, which is compliant with Amazon Seller Flex, Flipkart Assured, Myntra and other marketplaces
Inventory & Network Planning Excellence: Best-in-class AI models for sales forecasting, product segmentation, and inventory management to reduce inventory by 40% and increase revenue by 10%.
Vertically Integrated Fulfillment Tech Stack: Our Fulfillment Tech Solution supports integrations with 20+ top marketplaces & D2C platforms, and prominent national, regional and hyperlocal couriers, enhancing reach by covering deliveries for 27,000+ pin codes
Supply Chain Productivity Applications: Integrate a host of supply chain productivity apps with a single-click to your existing CRMs, ERPs & accounting software to manage your logistics workflows from one command center. Use Apps like RTO Shield to get 100% RTO protection, Branded Tracking to turn your order tracking page into a profitable marketing channel, and many more.
Trusted by 300+ top Indian brands, we are helping them accelerate online sales and expedite their growth through a synergistic combination of advanced technology, robust fulfillment infrastructure & seller enablement services!WareIQ is backed by leading global investors including Y Combinator, Funders Club, Flexport, Pioneer Fund, Soma Capital, and Emles Venture Partner.
BlueDart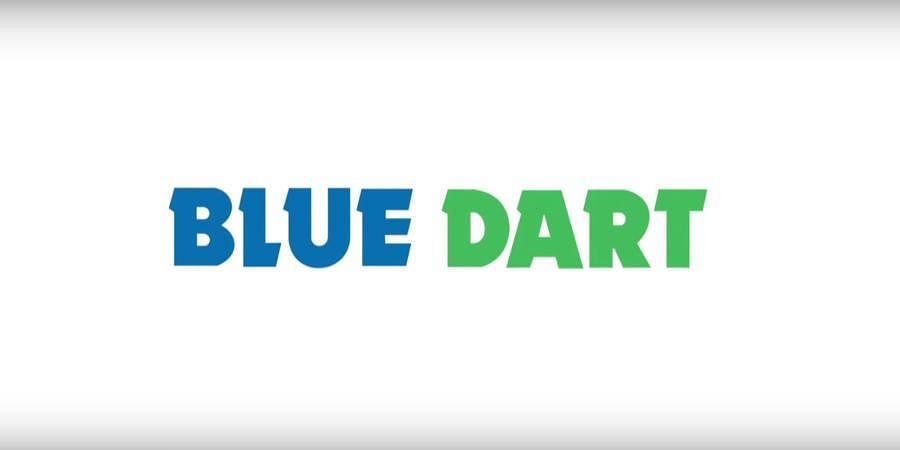 Founded in 1983 and currently headquartered in Mumbai, Maharashtra, BlueDart is a courier operations and logistics firm that is based in India. The business, in addition to offering operations in more than 220 countries and servicing more than 35,000 operable pin codes within India, is one of the biggest and longest-running Indian eCommerce fulfillment providers. Along with the typical range of eCommerce services, they also provide some special features, such as letting consumers select the preferred delivery day and time by choosing schedules and time slots.
Additionally, it offers an API that can supply specialised services like weatherproof packaging, automatic proof-of-delivery updates, and much more. A few features that make BlueDart one of the best alternatives to Quickshift are:
It provides both local and international services
It has most popular payment methods available
It specialises in providing services like weatherproof packaging
It enables scheduled delivery at predetermined periods and dates
It has a wealth of professional experience
Shadowfax
Shadowfax is an Indian eCommerce fulfillment and logistics firm that was established in 2015 and has its current headquarters in Bangalore, Karnataka. In addition to first-mile and last-mile delivery, as well as hyperlocal and ultra-fast delivery, the company offers a wide range of delivery choices, including warehouse pickups, marketplace pickups, and first mile delivery and last-mile delivery. The business is well known for its quick delivery services and also offers value-added services like in-transit storage and on-demand pickup both domestically and internationally. A few features that make Shadowfax one of the best alternatives to Quickshift are:
It enables serviceability for more than 7000 pin codes in the country
It offers services such as on-demand pickup and in-transit storage
It offers the majority of popular payment options
It provides a range of delivery choices
It facilitates both first-mile and last-mile delivery
Xpressbees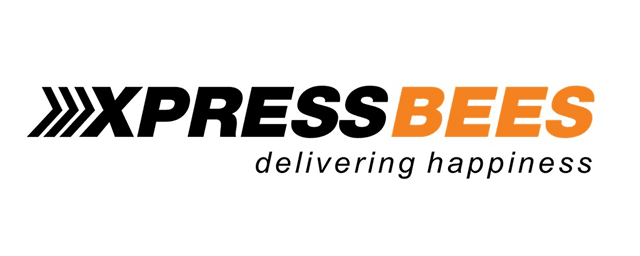 Xpressbees was founded in 2015, offering logistical solutions, with its headquarters in Pune, Maharashtra. It specialises in transportation, cross-border services, fulfillment services, payment collection, fulfillment status, reverse logistics, channel management, dropshipping and software solutions. It offers B2B Xpress, B2C Xpress, cross-border and logistics solutions that have an advantage in accuracy, speed, and scalability. It consists of a nationwide distribution network that reaches more than 2000 cities and villages.
The top names in eCommerce, healthcare, food, heavy machinery, finance and automotive now rely on it as one of their go-to logistics partners. A few features that make Xpressbees one of the best alternatives to Quickshift are:
It has more than 3000 offices and service centres
It offers more than 500 customer service representatives
It has a fulfillment network that consists of more than 100 fulfillment centers
It provides services to more than 2000 cities in the country
It offers many different types of fulfillment services
Gati
Gati is an eCommerce fulfillment company that is headquartered in Mumbai. Having started its adventure more than 40 years ago in 1989, it is a well-known player in this sector and is one of India's oldest logistics companies. For eCommerce fulfillment, it offers end-to-end logistics solutions. You can pick from the several service packages they provide. It provides facilities for ground-level and air express logistics, supply chain and warehouse management, air freight, and online shopping. All of India's main states have Gati offices. A few features that make Gati one of the best alternatives to Quickshift are:
It makes the claim to be India's first express delivery company
It services 99% of states and more than 17,000 pin codes
It provides many services at various pricing tiers
It provides services to a variety of B2B, B2C and C2C industries
It offers service such as heavyweight shipments, expedited delivery, customised packaging, EPOD (electronic proof-of-delivery) and time-scheduled delivery
Shipmonk
ShipMonk, an eCommerce fulfillment business with headquarters in Fort Lauderdale, Florida, aims to make tech-based eCommerce services easily available to a sizable community of retailers from a variety of industries. Since the company's founding in 2014, its operations and services have rapidly expanded. The company offers a wide range of services, including picking and packing operations, customer support, warehouse management and packing services. More than 100 digital stores are currently run by it and each customer receives a dedicated account manager to assist with onboarding. A few features that make Shipmonk one of the best alternatives to Quickshift are:
It provides users with a digital billing portal
It helps with the automation of inventory management
It has multiple customizations and branding services
It provides cheaper prices for heavy orders and other tax advantages
It does not mandate setup and inventory receiving charges
Mahindra Logistics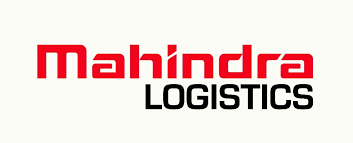 A division of Mahindra, known to most as a significant player in the automobile business, Mahindra Logistics is an eCommerce fulfillment company that is headquartered in Mumbai, Maharashtra. Its main services include distribution facilities, particularly in rural areas, and technology-focused logistics solutions. This logistics and distribution organisation has a sizable footprint throughout India, especially in tier-2 and 3 towns and villages. A few features that make Mahindra Logistics one of the best alternatives to Quickshift are:
It belongs to a reputable conglomerate
It boasts the largest warehousing facility in all of India at one of its locations
It serves upwards of 400 different clients
It lays a strong emphasis on sustainability and has started using electronic vehicles for last-mile deliveries
It accepts most major payment methods
Rivigo
Rivigo is one of the youngest eCommerce logistics companies on this list, having only commenced operations in 2014, but since then, it has grown to become one of the most well-known and dependable logistics partners in India. It is primarily a technological firm that has become a significant player in the eCommerce fulfillment market and whose objective is to offer logistical services to a large group of eCommerce vendors. Rivigo is utilising a ground-breaking relay concept to address the real issue of a lack of truck drivers. A few features that make Rivigo one of the best alternatives to Quickshift are:
It has more than 15,000 delivery partners and more than 100,000 employees
It services 29,000 pin codes, spanning more than 4,000 cities in India
It has partnered with leading companies such as Flipkart, Maruti Suzuki, ITC, Hero MotoCorp and others
It enables customers to choose from prepaid orders, COD, UPI, or payment during delivery
It has a custom API that is known for its lightning-fast delivery. Additionally, fast and hyperlocal services are also offered
Rakuten
Rakuten is a global eCommerce fulfillment company with its current headquarters in Tokyo. It was established there in 1997. The business, which is frequently referred to as the "Amazon of Japan," provides a wide range of services, including packaging, shipping, reverse logistics, kitting and much more.
Additionally, it provides tracking of shipping statistics so that businesses may examine and enhance shipping procedures in order to boost profit margins and shorten delivery times. They also provide XParcel, a service designed exclusively for small and medium-sized businesses. A few features that make Rakuten one of the best alternatives to Quickshift are:
It offers specialised services to online retail businesses
It provides coordinated marketing solutions
It offers same-day and next-day shipping in the US
It runs specialty fulfillment facilities
It offers additional services such as subscription box services and kitting
Vamaship
Founded in 2016, Vamaship mainly provides shipping aggregation and logistics. Its current headquarters are in Mumbai, Maharashtra. It currently conducts business in more than 200 nations and assists companies in sending their goods over air, land and sea at the most affordable costs while also enabling them to automate many of their shipping procedures to make them quicker and more effective. Additionally, it gives consumers access to a centralised platform for managing shipping partners and resources linked to shipping. A few features that make Vamaship one of the best alternatives to Quickshift are:
It offers a variety of shipping partners to choose from
It provides integrations with numerous eCommerce systems, including Amazon, Shopify, Magento and many others
It provides a centralised platform for tracking order and inventory information
It gives retailers a tool to quickly compare the costs of several shipping aggregators so they can select the most affordable one
It has a document manager that compiles shipping paperwork in a searchable fashion
Suggested Article: Alternatives to Eshopbox
Conclusion: Why WareIQ is one of the Best Quickshift Competitors
Quickshift is considered as part of the new wave of eCommerce fulfillment companies taking the country by storm. With the amount of eCommerce transactions only set to increase in the coming years, it is important for eCommerce retailers to plan in advance and take advantage of the services offered by 3PL companies, to help leverage themselves above the competition.
While Quickshift does offer most of the essential solutions that you would require to fulfill orders, it lacks many nuanced features that may come in useful, especially when you are looking to expand your business and services. Like many startups, Quickshift itself is on its own journey of self-discovery and expansion and until it offers a more robust set of features and fulfillment networks, you may be better suited to partner with one of the many Quickshift alternatives that are available. One such company is WareIQ.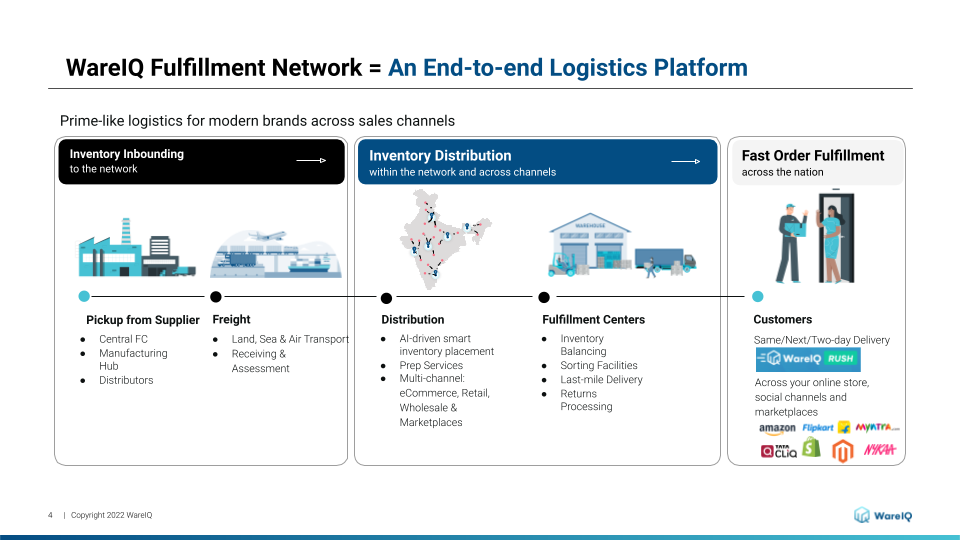 WareIQ is one of India's leading eCommerce fulfillment companies. We use advanced technology to tackle many of the requirements that are needed by eCommerce retailers to provide them and their customers with an exceptional experience. Some of our key facilities are listed below:
We provide a nationwide network of fulfillment centers and dark stores with smart inventory placement that suggests the most convenient location to store your products, based on demand and proximity to transport facilities
Every fulfillment center is equipped with our custom WMS, which can integrate with more than 12 online selling platforms, such as Amazon, Flipkart, eBay, and more, and can consolidate inventory and order data across multiple fulfillment centers in a centralized dashboard
We offer ultra-fast same-day and next-day delivery through our partnership with more than 20 of the leading shipping aggregators in the country and we always assign the fastest and cheapest option for every order
We provide a custom app store where various productivity apps can be downloaded to enhance the functionality of multiple business processes such as customer feedback and branded tracking
We offer a comprehensive RTO Shield that can mitigate the damage caused by RTOs by providing insurance on all products and taking care of the reverse logistics process
Quickshift Alternatives: FAQs