Strategies For D2C Brands To Maximise Ecommerce Sales This Festive Season
The festive season is quickly approaching to maximize Ecommerce Sales, and for D2C Brand companies, it will be an exciting time with limitless celebrations. As consumers become more mobile, their attitudes are returning to a more upbeat state where they are eager to spend more money and embark on thrilling shopping sprees.
These firms are actively enhancing their marketing tactics in anticipation of the rise in order volumes and purchasing support in an effort to ignite the festive spirit and rocket their sales and profits.
This puts a lot of pressure on e-commerce sales sites to not only have the best technological setup possible for optimal performance but also to provide the kind of online buying experience that customers want.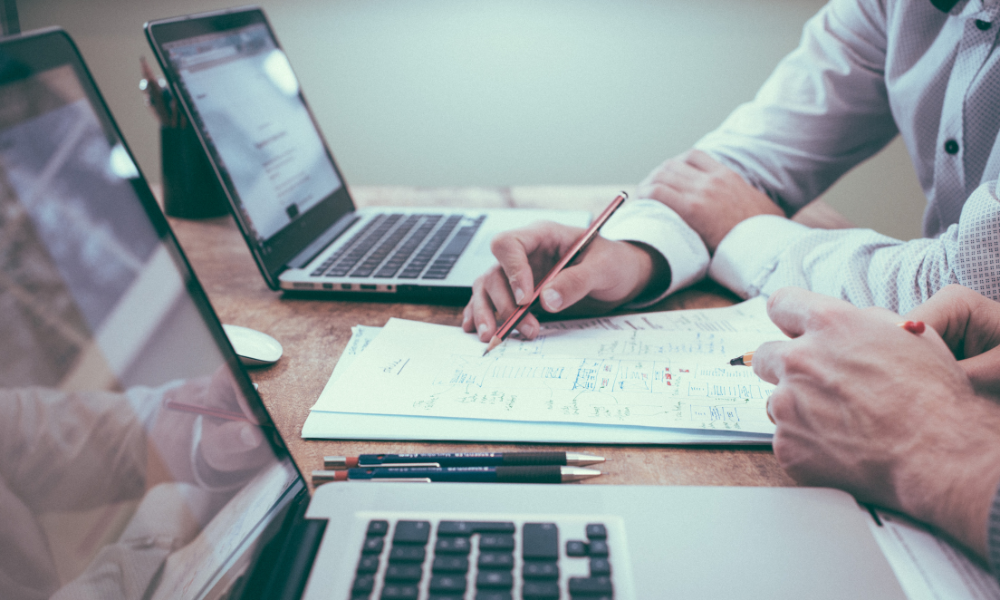 We want to provide you with some advice on how to improve your Ecommerce sales festive strategy to Ecommerce Sales so you may attract as many buyer-ready online customers as possible who are seeking the festive sales and promotions they want.
Due to the growth of social media and e-commerce in recent years, direct-to-consumer (D2C) companies have grown more and more well-known.
These companies have a direct interaction with their clients, which enables them to gain useful insights and feedback, and they offer distinctive and innovative goods. D2C Fulfillment businesses must, however, differentiate themselves from the competition in order to draw in their target market for Ecommerce Sales.
Strategies For Maximising Ecommerce Sales:
Here are some strategies to ignite the festivity and skyrocket sales and profits in D2C brands.
1. Sales Booster:
Creating a sense of urgency among your clients is one efficient technique to boost sales.
Exclusive discounts, flash sales, and limited-time deals can encourage shoppers to make purchases as quickly as possible.
Use email marketing and social media for Ecommerce Sales advertise these deals and draw attention to how few of your items are available.
Additionally, it may engender a feeling of exclusivity that boosts sales.
2. Enhance Conversions With Free Delivery:
Free delivery is more prevalent than ever in the e-commerce industry.
Customers are used to obtaining this benefit, which has evolved into an aspect of internet buying that is anticipated.
By providing free delivery, you may get rid of one of the biggest obstacles to conversion and improve the shopping experience for your clients.
To encourage greater purchases, think about providing free delivery for a certain period of time or on orders that total a particular amount.
Your average order value and, eventually, your revenues, can both rise as a result of this.
3. Festive Demand Forecasting For D2C Brands:
Many orders may be placed over the festive season, many more than D2C brands would typically see. Therefore, it is essential for companies to forecast client demand based on past sales data in order to rapidly deliver orders.
D2C brands may build up adequate inventory levels to promptly dispatch orders by either producing additional items or negotiating with their supplier to send inventory management to warehouses or fulfilment centres in accordance with anticipated demand.
D2C brands should be aware of how long it will take to move products because of the busy festive season and other issues that may cause delays in shipments.
4. Festival Marketing Excellence:
With paradigm developments in consumer wants, competitiveness is expanding quickly in the current market environment.
This makes it possible for any D2C brand to stand out and attract clients through creative marketing initiatives for Ecommerce Sales.
It starts with promptly developing a festival marketing strategy with adequate preparation for promotion.
It is crucial to plan actions well in advance to prevent supply chain disruptions for the D2C brand during the busy season.
Making an advance schedule of marketing activities is the best approach to get started. This would also assist the brand in allocating funds and fine-tuning its tactics in accordance with market trends.
5. Customer Experience:
D2C brand marketers spend a lot of time and money promoting their products and generating visitors.
The finest customer experience, especially during the festive season, is required to guide the incoming visitors towards conversion and support their efforts.
Marketers could start by improving the speed, UI, and UX of their websites. Any delay in the website's loading time or its responsiveness can rapidly cause annoyance, and the company risks losing clients valuable for Ecommerce Sales. Therefore, the website or app has to be properly designed for a variety of devices.
6. Prevent Website Failures:
When clients access your website on the first day of the sale, it collapses owing to heavy traffic. You have stocked up on all of your items, and your sale promotion is in full gear. All of your efforts for Ecommerce Sales would be in vain if your website didn't run smoothly.
Customers make purchases on the websites of D2C businesses, which makes them crucial. On the website, customers can also submit requests for returns or refunds. According to research, 20% of shoppers abandon their carts due to slow loading times and gateway issues.
7. E-commerce Strategies For Festive Season Success:
For Ecommerce online vendors have had to adjust to shifting consumer demand in reaction to the competition in e-commerce. Customers look for novel and varied goods that satisfy their individual wants. Customers today want a large selection of product choices, as well as quick delivery options, hassle-free shipping, effective customer service, and a number of payment alternatives.
Online retailers may anticipate a spike in orders, refund requests, and consumer enquiries as the festive season draws near. To provide a smooth experience for your consumers Ecommerce Sales, it is important to examine your existing shipping plan and think about making any required modifications.
8. Marketing Insights:
Consumer needs are changing in tandem with the market's competitive environment as it quickly changes. D2C businesses must thus stand out from the competition and use creative marketing strategies to draw in clients for Ecommerce Sales. To prevent affecting the brand's supply chain during the peak season, careful preparation is essential.
Creating a festival marketing strategy and organizing its promotion in advance are two ways to do this. A marketing activity schedule should be made in advance to get things going. This may help with budget planning and provide the brand the ability to modify its plans in response to shifting market circumstances.
9. Product Videos:
Videos are a fantastic method to engage clients and increase sales. By employing videos, you interact with your target audience. Simply make professional films showcasing your festive merchandise Ecommerce Sales.
Yet how? To achieve this, you don't have to be a skilled video editor. During festive occasions, you may stand out and highlight the special qualities and advantages of your items using an online video editing tool.
10. Speedy Delivery Option
Statistics show that 63% of online buyers anticipate quick delivery from the retailer they choose. Additionally, 58% of consumers claim they would use a different e-commerce sales platform if it offered speedier delivery choices.
D2C businesses may take advantage of the chance to develop a loyal client base by meeting their need for quicker delivery.
Additionally, especially during festivals, these firms might combine a variety of shipping choices ranging from same-day delivery to normal delivery time. This can significantly increase revenue by bringing in last-minute purchases or clients.
Conclusion:
For their last-mile order fulfilment, many online retailers rely on 3PL systems. You may find the aforementioned measures to be difficult, thus we advise you to seek assistance from third-party logistics companies like WareIQ.
Your selection, packaging, shipping, delivery, and return processes may be streamlined thanks to its expertise and technologically advanced infrastructure.
Additionally, by delegating your fulfilment process to a 3PL services provider, you can fully concentrate on exceeding your consumers' expectations and providing them with the greatest possible brand experience for Ecommerce Sales while they take care of the rest!