List of Top 10 Logistics Companies in Kolkata in 2023
Kolkata has historically been an extremely significant settlement in India, even being the country's capital till 1911, when it was moved to Delhi. The city was the center of the British East India Company and was also responsible for many movements that ultimately led to the country's independence. Since then, it has emerged as a hub of culture, business, sports and much more. It is one of the "big 4" cities of India and is currently the 3rd largest metropolitan area in the country by population. It is also a gateway to North Eastern India, with most road, rail and air traffic needing to pass through the city to get there. Considering the geography of the city, logistics company in kolkata play an important role in it's economic growth.
The city's port is the oldest in the country and it also consists of the highest number of Nobel laureates among all the cities in India. The city is home to the Calcutta Stock Exchange and its economy is primarily centered around the service sector, with manufacturing and industrial production also playing an important role. With the presence of multiple global corporations and local companies alike, there are also many logistics companies in Kolkata looking to assist them. In this blog, we will take a look at what logistics companies are and the top 10 logistics companies in Kolkata.
Logistics Companies in Kolkata
What are Logistics Companies?
Logistics companies are businesses that provide a wide swathe of solutions related to the transportation and storage of goods. These companies specialize in the management of the supply chain, including transportation, warehousing, inventory management and distribution. They also play a pivotal role in the local and worldwide economy, as they facilitate the movement of goods from manufacturers and suppliers to customers and consumers.
They work with businesses of all sizes, from native companies to multinational corporations and usually provide a range of services such as freight forwarding, customs brokerage, transportation management and third-party logistics (3PL) services. Logistics companies are responsible for ensuring that goods are transported efficiently, safely and cost-effectively while also meeting regulatory requirements and customer expectations. They use a variety of tools and technologies to track shipments, optimize delivery routes and ensure that every order is delivered on time and in good condition.
Kolkata logistics companies set a great example for logistics & its importance in an economy largely revolving around the service sector.
WareIQ – Amazon-prime Like Logistics for Modern Brands in India
WareIQ, an eCommerce fulfillment company, empowers online brands with a superior-tech platform to compete with Amazon like service levels by bringing their average delivery timelines from 5-10 days to 1-2 days.
"With WareIQ, UTH is able to consolidate common inventory for all platforms and get much closer to the customer through access to WareIQ's strong nationwide network of fulfilment centres, and last mile & hyper-local courier partners.

We are excited about being able to offer

same day delivery

in several pin codes due to

WareIQ

.

"
Top 10 Logistics Companies in Kolkata in 2023
WareIQ
Founding Year: 2019
Services Offered: Order fulfillment, international shipping, last-mile delivery, returns management, customizable packaging and more.
About the Company: WareIQ is one of the best logistics companies in Kolkata because of the scale and efficiency of the services it offers. The company continuously forecasts demand and supply using state-of-the-art AI and ML technology so they can be ready for any scenario in advance. Also, it offers every logistical option conceivable, including order fulfillment, inventory management and a lot more. Also, the company has no minimum order requirements, consists of flexible pricing and delivers all of its cutting-edge services without charging a fortune to customers.
Key Features
RUSH – Same Day Delivery – Get sales boost with lightning fast delivery.
Branded Tracking – Order tracking package now a marketing channel.
Trust Badges – Prime like shipping tags displaying fast shipping times.
Return Management – Seamless return experience
Seller Panel – multi-vendor market place panel.
Service USPs
B2B Fullfillment – simplfy the fullfillment with B2B capability.
Amazon Preparation – Amazon scaling now easy using FBA.
Custom Package & Order – create a delightful unboxing experience
Flipkart Preparation – Fast scaling of the business on the e-commerce platform.
Mahakal Cargo Logistics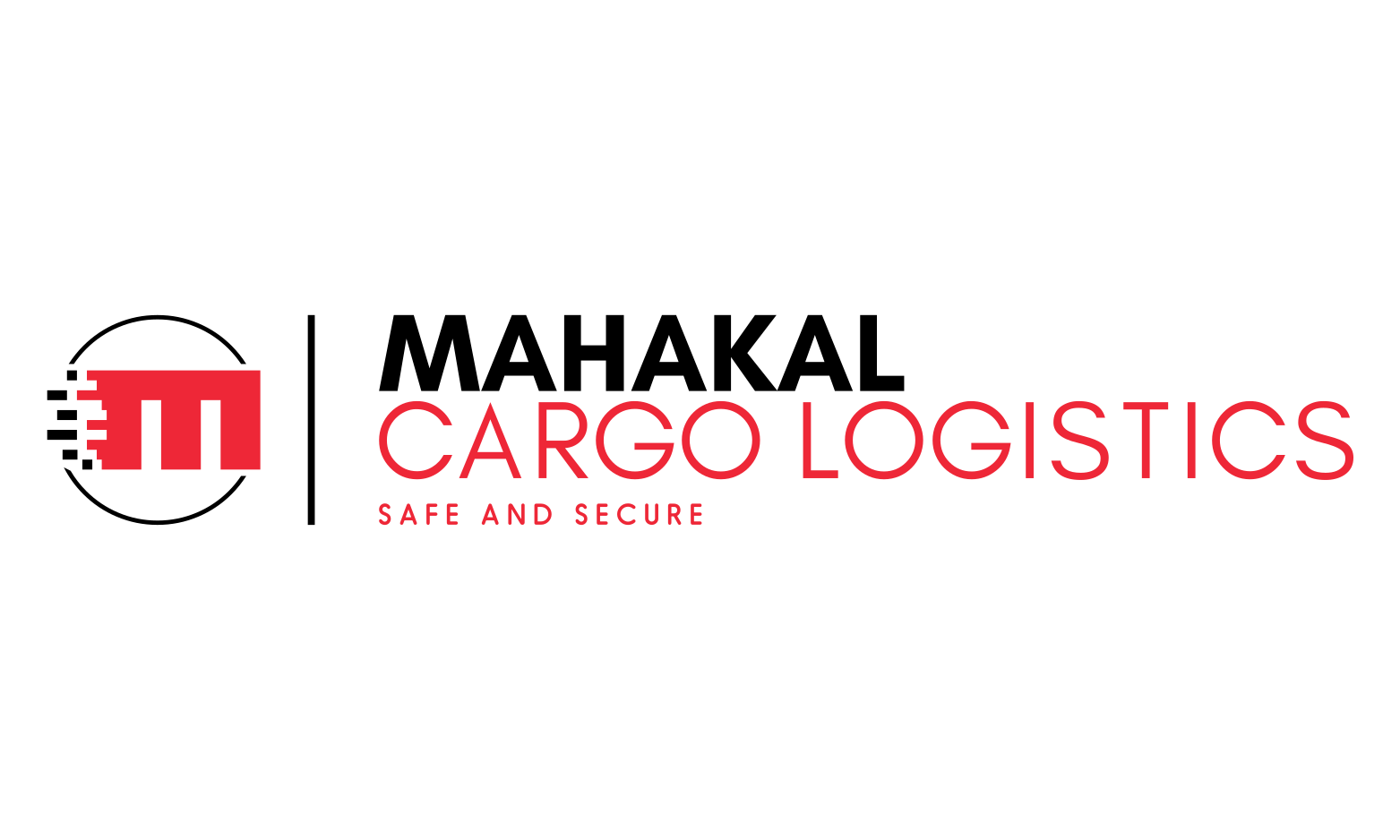 Founding Year: 2022
Location in Kolkata: Jorabagan
Services Offered: Intermodal transport, freight forwarding, vehicle fleet, consultation, 24/7 operation and more.
About the Company: Mahakal Cargo Logistics is a Kolkata-based goods delivery company that assists eCommerce SMEs in moving their loads around India and the world without experiencing any logistics-related stress. They guarantee the complete safety of the merchandise while offering quick and effective delivery solutions. The company provides customer-focused services, giving MSMEs the confidence they need to deliver their goods to their customers. With multiple vehicle fleets at their disposal, their freight & logistics solutions cover over 15000 delivery destinations and over 3000 pick-up sites.
Trans-Axis Logistics
Founding Year: 2020
Location in Kolkata: Beleghata
Services Offered: Supply chain management, intermodal transport, telecom logistics, express delivery, freight forwarding and more.
About the Company: In Kolkata, the logistics business Trans-Axis Logistics was the first to introduce the conventional idea of eCommerce transporters. They provide assistance to their B2B retail customers according to a set timeline. Safety, enthusiasm, honesty, dependability, innovation and teamwork are their fundamental principles. FTL and PTL services are also offered by Trans-Axis Logistics, combined with a dedicated single-stop transportation system that aids in delivering goods across the country.
TM International Logistics
Founding Year: 2002
Location in Kolkata: Taltala
Services Offered: Warehousing, intermodal transportation, supply chain management, freight forwarding, order tracking and more.
About the Company: The year 2002 saw the formation of TM International Logistics, one of the top logistics companies in Kolkata, by Tata Steel and NYK Holding. They offer end-to-end logistical solutions, including inland logistics, freight forwarding, customs house management, port administration, shipping and much more. They have offices throughout India as well as in the UK, the UAE, Germany and China. They have their main operational headquarters in Kolkata. They also employ many sustainable shipping practices to reduce their ecological footprint, in addition to offering multiple transportation and delivery options.
Seajaan Logistics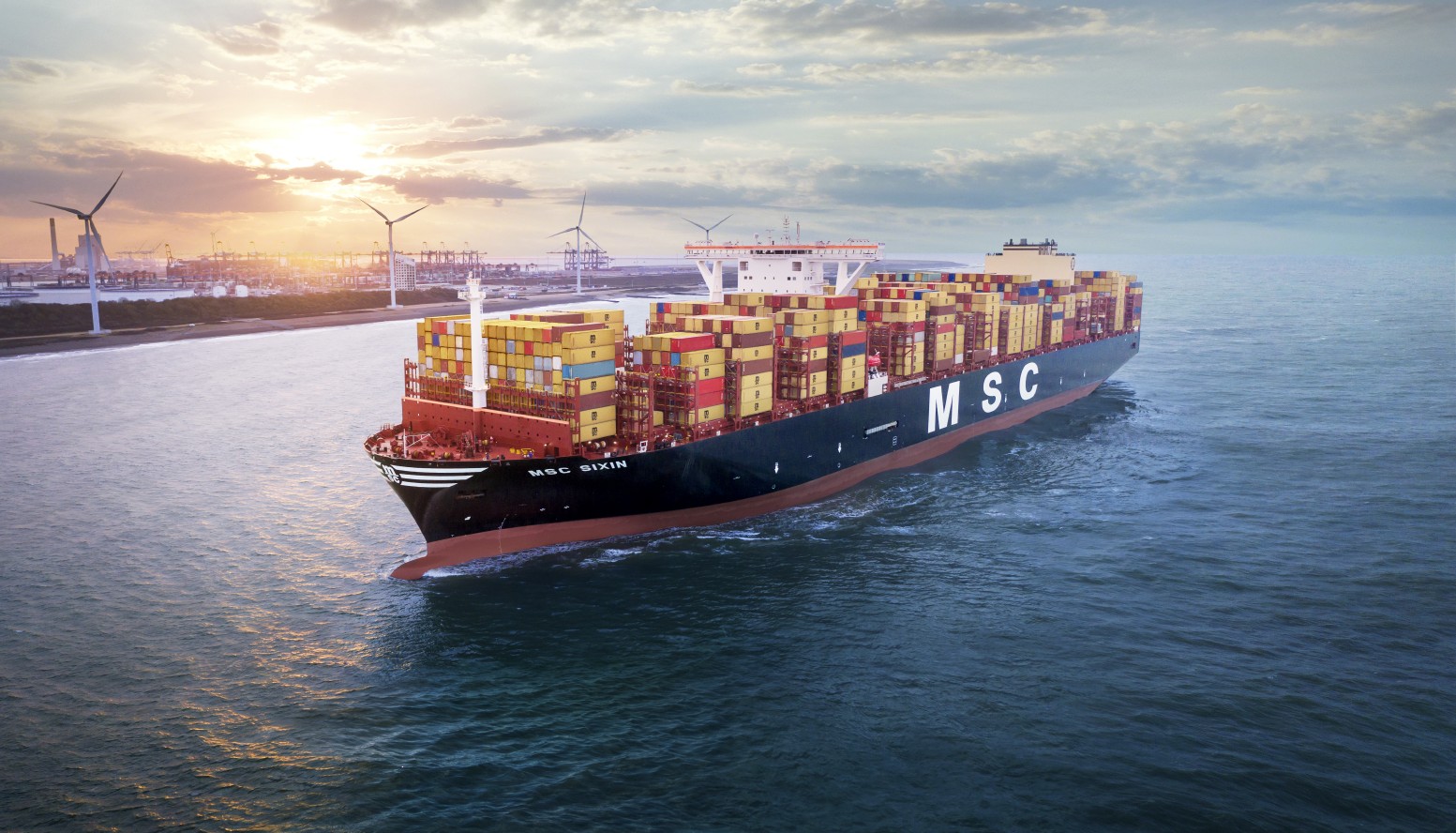 Founding Year: 2002
Location in Kolkata: Park Street
Services Offered: Air freight, sea freight, intermodal transportation, warehousing, bulk cargo handling and more.
About the Company: One of the top ocean logistics companies in Kolkata is Seajaan Logistics. They have years of experience managing ocean freight. They also offer warehouse services in addition to handling bulk cargo and customs clearance. They manage 20,000 tonnes of goods from the ports of Haldia and Kolkata, making them the leaders of sea freight in the country. Additionally, they offer other types of logistics services, including freight forwarding, intermodal transportation and more.
Innovative Logistics
Founding Year: 2011
Location in Kolkata: Mango Lane
Services Offered: Freight forwarding, intermodal transport, distribution hubs, project logistics, service consolidation and more.
About the Company: Leading supply chain management firm Innovative Logistics is headquartered in Kolkata. It primarily services the eastern and northeastern states of the nation, where they are very prevalent. The company is at the top of the list regarding the provision of logistics services in Eastern states. 200+ direct service sites, 5 Super Hubs, 8 Major Hubs and 6 Mini Hubs are all a major part of its network. They offer services in all types of logistics and are a single-window provider of every type of logistics solution.
CCI Logistics
Founding Year: 2005
Location in Kolkata: Black Burn Lane
Services Offered: Warehousing, freight forwarding, intermodal transport, vehicle fleet, distribution and more.
About the Company: CCI Logistics has been continuously operating for almost 50 years. They have been managing logistics for every type of company since its inception. With more than 750000 sq ft of warehouse space distributed across India, they are pioneers in the warehousing services industry. They own a fleet of vehicles of every size and capacity that are outfitted with the newest tracking technology. Its clients include some well-known companies in the business, like Dell, HP, L&T, Sony and Sail, among others.
Adret Shipping and Logistics
Founding Year: 2011
Location in Kolkata: Park Street
Services Offered: Air freight, ocean freight, intermodal transport, customs clearance, project consolidation and more.
About the Company: Adret Shipping and Logistics specialize in ocean freight and other types of logistics services. Their main offerings include customs clearance, handling of specialized goods, and air and sea freight forwarding. They have multiple years of experience in the industry. Their primary headquarters are situated in Kolkata. They have handled 7832+ consignments and served 167+ clients in a short period of time since its inception.
Sea Wings Logistics

Founding Year: 1999
Location in Kolkata: Aurobindo Sarani
Services Offered: Warehousing, customs clearance, intermodal transport, project consolidation, product insurance and more.
About the Company: Sea Wings Logistics, which has been operating for around 25 years, is based in Kolkata. The company has become the go-to source of logistics for small and medium-sized businesses. They are specialists in logistics for transporting hazardous goods and ocean freight. Additionally, they provide customs clearance, warehousing, express delivery and air freight services. They have offices around the country in cities such as Hyderabad, Delhi, Chennai, Bangalore and Mumbai, in addition to their headquarters in Kolkata.
Maxx India Logistics
Founding Year: 2009
Location in Kolkata: Burra Bazar
Services Offered: Trucking services, nationwide distribution, container freight, freight forwarding, vehicle maintenance and more.
About the Company: Maxx India Logistics has been operational for more than a decade and is currently among the fastest-growing logistics companies in states like West Bengal, Gujarat and Maharashtra. Container freight, truck delivery services and trailer freight are their 3 primary offerings. They provide individualized, cost-effective solutions based on the needs of each client. Many mid-sized businesses rely on them for their logistics requirements. S D International, Pramod Textiles, Coir India and more are a few of them.
Conclusion: How Offloading Your Logistics Requirements to WareIQ Can Benefit Your Business
Kolkata has long been a center for trade, commerce and other types of business activity. The company has a strong presence of both international conglomerates, as well as a thriving local economy, filled with roadside stores and small businesses. With the emergence of eCommerce as a significant driving factor in the retail sector, many stores are now looking for ways to expand their reach and be able to fulfill orders across the entire country.
While there are many logistics companies in Kolkata, many of them choose to focus on different aspects of logistics. Some may choose to focus on international shipping, while others may center their services around warehousing. It is important to understand your own requirements and budget before making a decision. If you need a comprehensive mix of all these services and then some, WareIQ can be the best option for you.
WareIQ is one of India's leading logistics and fulfillment companies. With the use of advanced technology and the provision of a vast amount of services, the company is able to tackle most requirements that sellers have. Some of our key services that will help improve your logistics procedures are listed below:
We have a nationwide storage network that comprises fulfillment centers and dark stores and also provides intelligent inventory placement recommendations to store your products in the most strategic locations.
We have a custom WMS that helps with inventory management, tracking and analyzing important data and automating key processes to save you time and effort.
We have a partnership with multiple shipping companies and have a smart courier allocator that automatically assigns the fastest and cheapest option.
We provide multiple value-added services like customizable packaging, labeling, an app store, shipping labels and much more, to enhance every aspect of the experience your company provides to its customers.
We take care of returns management and even offer an RTO Shield to offset the negative impacts of dealing with returns.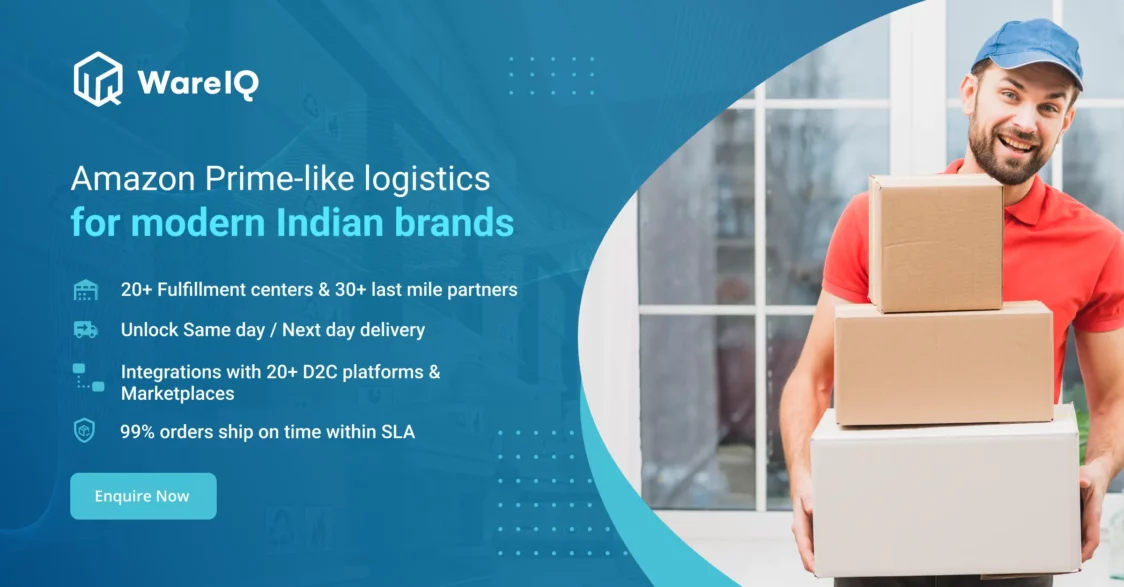 Logistics Companies in Kolkata: FAQs