WareIQ | Up to Speed | Latest Product Updates ...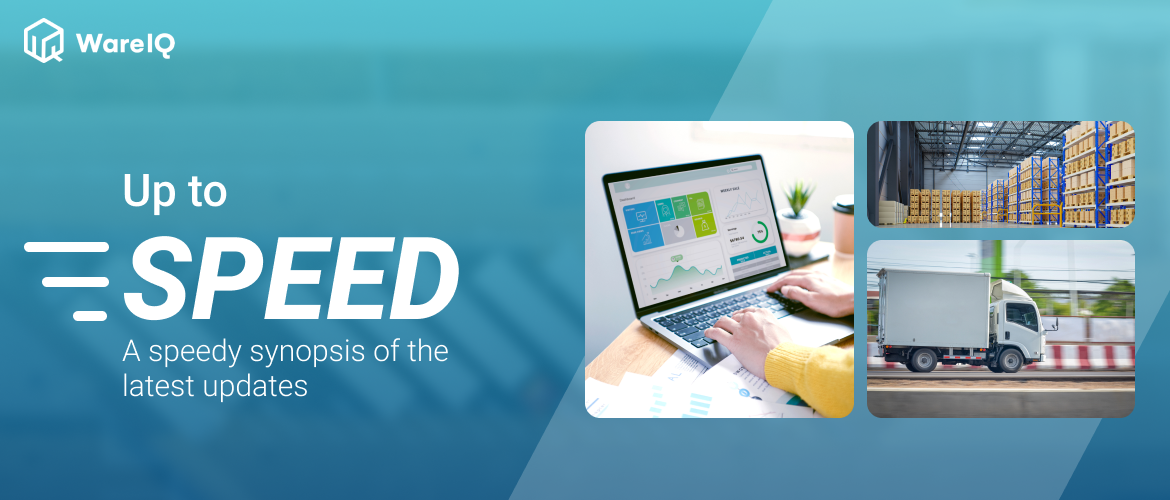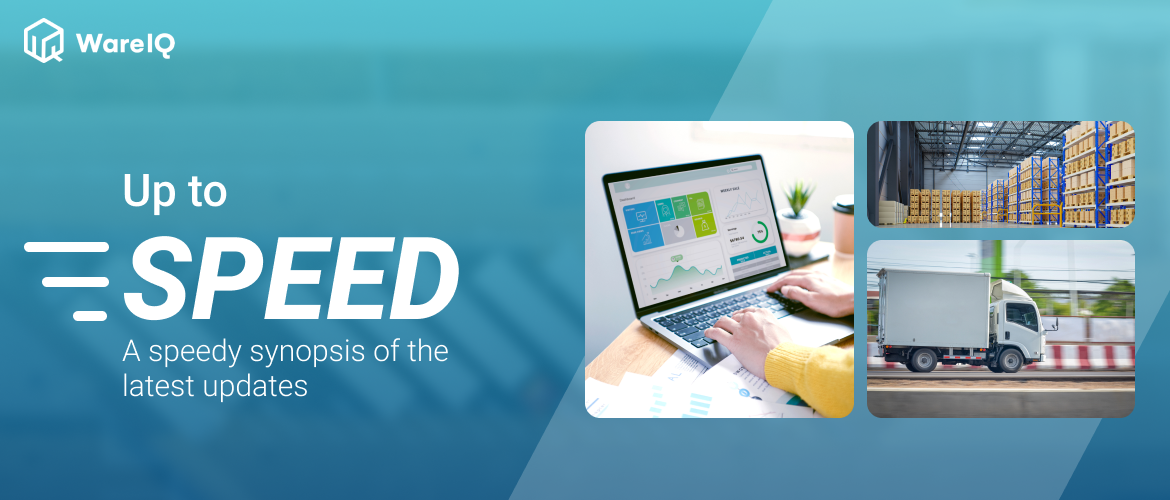 WareIQ | Up to Speed | Latest Product Updates & News | Newsletter Issue #1
Our team at WareIQ is always in the pursuit of improving our products & services for enabling our community of brands, platforms & sellers to:
Enable same/next day deliveries & accelerate online sales
Sell more through less – deep insights on inventory planning
Seamlessly manage returns with the help of a customer-centric support team
In this newsletter, we have compiled key updates & prominent functionalities which will allow you to take your business to the next level. Keep reading below to know more!
Highlights
Use RTO Shield beyond Shopify & get 100% RTO protection
Now available on Woocommerce, Magento, etc. along with Shopify!
Leveraging our AI-enabled RTO prediction system to identify & flag high-risk customers & thus reduce RTO.
Activate Same Day Delivery with 1 click
Now available on the app store! Accelerate online sales & enhance customer delight by providing lightning-fast deliveries to your customers through WareIQ Rush. Furthermore, display the 'Same Day Delivery' badge for eligible pin codes & boost conversions.
AI-enabled shipping recommendation engine
A new way to select your shipping partner!
No need to set up a complex list of context specific-rules for shipping partner selection. Let our AI recommendation system take care of automatically choosing the best courier partner for your business context.
A hassle-free centralized OMS & WMS experience
Save time & effort by using one interface for all the OMS & WMS needs. No need to switch between your OMS & WMS – right from transferring inventory to other warehouses to uploading product details, use WareIQ Merchant Application for everything!
Generate Automated Reports using WareIQ Merchant Platform
Get daily reports – NDR, Ageing, Unprocessed, COD remittance and many others – directly on your mail & monitor your operations closely.
Enhance data security with Users & Roles feature
Define the scope of data visibility and accessibility for various personas in your organization and enhance data security for your operations.
WareIQ Up to Speed
Up to Speed is WareIQ's monthly product newsletter, encompassing all product releases, updates and feature launches. Subscribe to the newsletter to get stay 'up to speed' with the latest happenings and offerings from WareIQ.
You can also subscribe to the same on our LinkedIn handle: WareIQ Up to Speed