New Product Launch: WareIQ Shipping Badges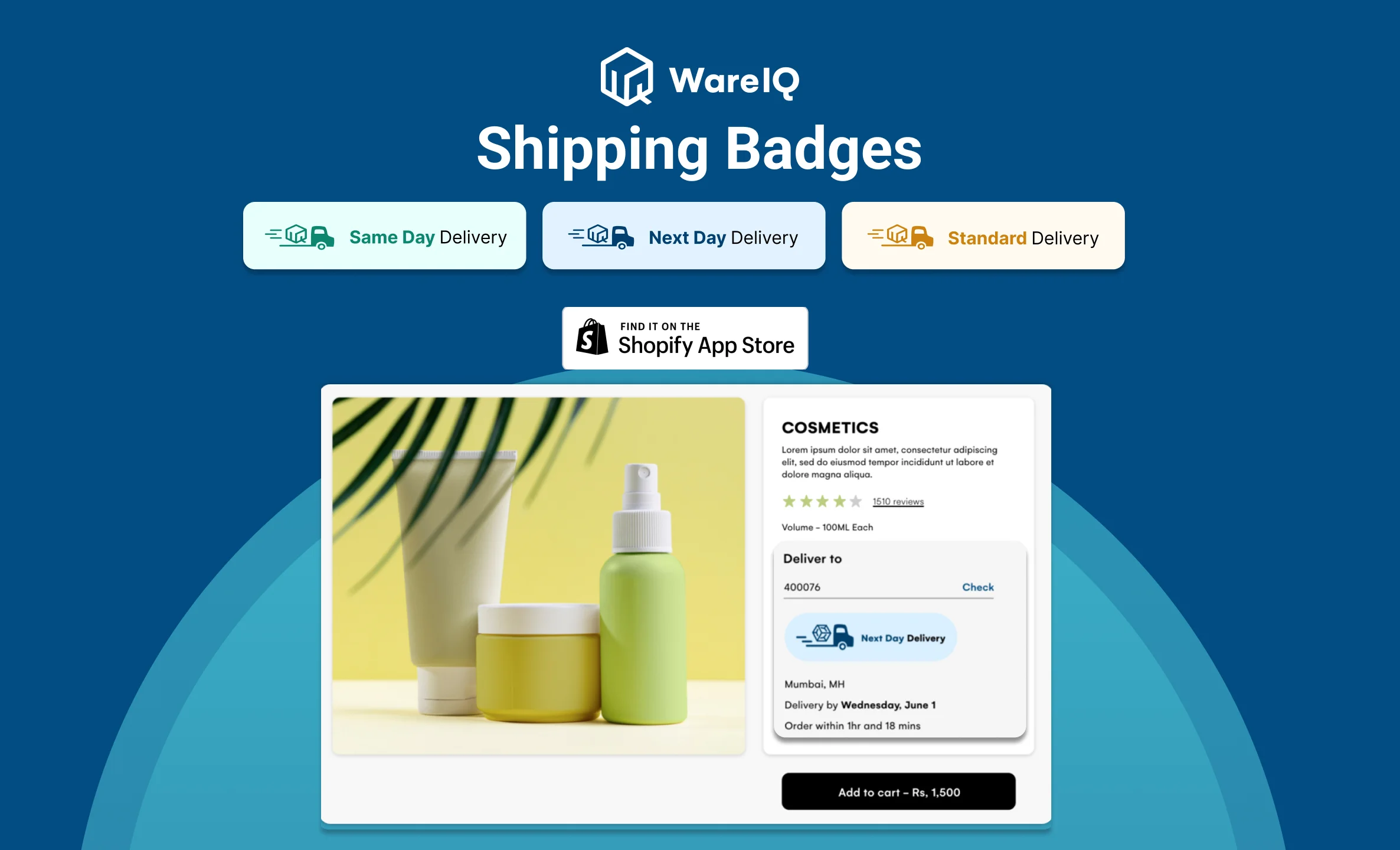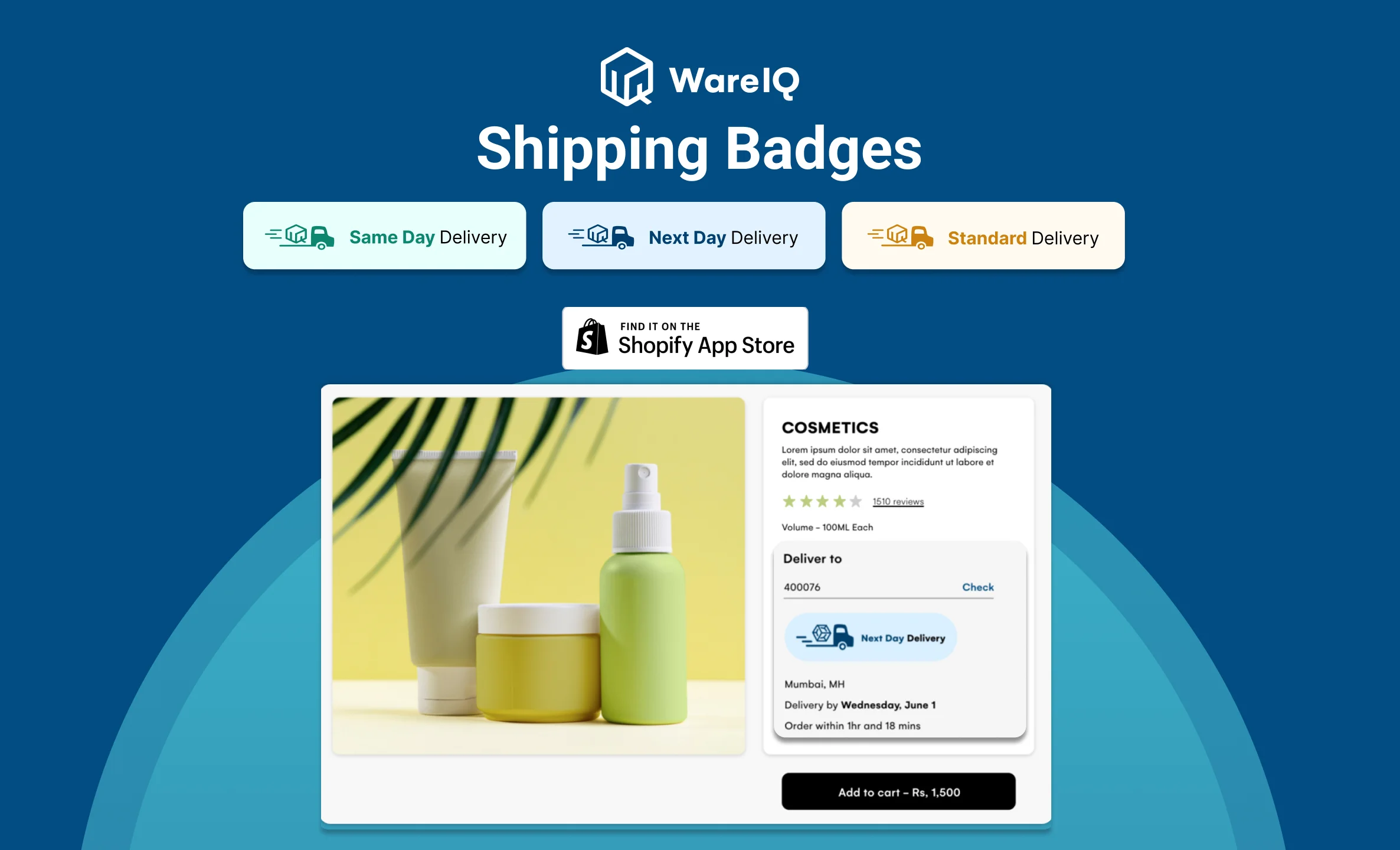 New Product Launch: WareIQ Shipping Badges
­
All customers while purchasing online focus on how soon the product can be delivered and how trustworthy is the seller. Optimising these parameters can boost your top-line performance significantly and help you to:
Win customer's trust and loyalty
Improve conversion rate during checkout
But how do you improve this? One of the easiest ways to do this is by displaying fast shipping timelines on your online store.
Introducing WareIQ Shipping Badges
WareIQ Shipping Badges allow you to display fast shipping timelines on your online store and win customer trust, leading to higher conversions and lower cart abandonment rates.
Capabilities
Display Delivery Time & Drive Sales
Display same day/next day/standard delivery badges & lower cart abandonment & boost conversion rates.
Enable Customers to Check Pin Code Serviceability
Our Shipping Badges allow customers to check the pin codes that are serviceable and intelligently display the fastest available shipping timeline as per the delivery zone and the time of the day customers are checking pin codes at.
Benefits
WareIQ Shipping Badges allows online sellers to:
Display transparent shipping timelines to reassure customers and enhance their trust in the brand
Boost add-to-cart conversions and lower cart abandonment rate
Enable real-time pin code serviceability and deliver an Amazon-like premium pre-purchase experience to delight customers
Wish to know more? Visit: WareIQ Shipping Badges
Now available on Shopify App Store: Install