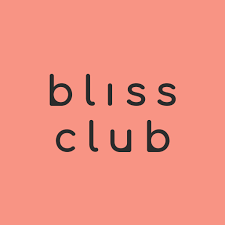 Outsource Your End-to-End Fulfillment to WareIQ
Get access to WareIQ's nationwide network of state-of-the-art fulfillment centers/warehouses & dark stores located in all the 4 zones
North Zone:

Chandigarh, Delhi NCR, Jaipur, Ludhiana, etc.

South Zone:

Bengaluru, Chennai, Hyderabad, Kochi etc.

East Zone:

Bhubaneswar, Guwahati, Kolkata, Patna etc.

West Zone:

Ahmedabad, Indore, Mumbai, Surat etc.
Extensive and Elastic Fulfillment Network
Nationwide network of state-of-the-art fulfillment centers/warehouses & dark stores
Fulfillment centers
present across tier-1, tier-2 & tier-3 cities in all zones
Rapid ramping up
of fulfillment infrastructure as required (21 days to go live)
Amazon Seller Flex & Flipkart Assured Certified
warehouses across the country
Highly capable warehouse operations
team to enable custom kit creation when required
Temperature controlled fulfillment
centers to reduce spoilage of temperature sensitive products
Dark Stores
for inventory placement near demand centers, enabling faster delivery
How WareIQ's Fulfillment Platform Optimises Delivery Speed, Cost & Experience?
First Mile Delivery
Sellers send their stocks to wareIQ Regional Distribution Centre
Smart Inventory Placement
WareIQ intelligently places inventory across its network of 20+ Fulfillment Centers (FCs) and connects it to right courier network
Multi-Channel Integration
WareIQ picks, packs & ships orders across the online/offline channels
Contact Us
Enable Faster Shipping at a Pan-India Level With WareIQ's Fulfillment Network
Own network: 30% coverage
Regional Utilization: < 20%
Delivery Time: 4-5 days
Logistics Cost (as % of sales): ~10%
With WareIQ: 80% coverage
Regional Utilization: >70%
Delivery Time: 1-2 days
Logistics Cost (as % of sales): ~7%
WareIQ intelligently distributes your inventory across multiple locations, meaning that 80% of your buyers will see your items with fast shipping
Want to Know How WareIQ's Warehouse Operations Team Meets Custom Requirements of Our Customers?
Our best-in-class infrastructure & flexible approach to meet custom requirements, has enabled multi-channel fulfillment for several leading brands across categories
Provision of cold storage facility for Lil' Goodness
Custom delightful packaging for Blissclub
Creation of curated kits for Beauty by Bie
Creation of combo kits for Setu Nutrition
3PL Fulfillment Services for Hyderabad-Based eCommerce Companies
Rather than spending all your time picking and packing boxes, you can hand all that off to WareIQ and focus on your business again. Here's how you can go live with WareIQ:
Go Live in 5 Simple Steps!
With multiple warehouses in strategic locations across country, we have created fulfillment capabililities for anything & everything you require - managing highest fulfillment order volume in a day, bulk shipments, customized combo creation, labelling & more!
Decide the marketplaces/channels where you wish to sell via WareIQ
Share the catalogue of products, with SKU codes, selling price, dimensions & type of products, brand authorization letter
WareIQ provides a holistic proposal for managing the operations as well as commercial structure
Once confirmed agreements are signed & WareIQ will apply for necessary licences and procure them. WareIQ retail already has GST registered in all states.
Stock transfer & go live!
Frequently Asked Questions (FAQs)