Delivery Route Planning Guide + 10 Best Delivery Route Planner Apps of 2023
Running a commercial business is no walk in the park, and one of the key features that give your business an edge and maintain customer loyalty is fast and smooth deliveries. Transportation companies hired by firms for logistics incorporate delivery route planning to simplify the process.
Several tools are available in the form of a delivery route planner app that provides cutting-edge solutions to make the entire delivery supply chain process seamless and cost-effective. This app helps you optimize your route, which means that it directs the transporter to opt for the most economical route for transit, considering every factor to make the journey more and more efficient.
However, the market is filled with several options for delivery route planner apps; each with its unique personality; hence in this article, we will resolve all your doubts about the functionality of these apps, why they are important, and the key features of the most trending and used apps for route planning so that you can make the right choice for your logistical requirements.
What is Delivery Route Planning?
Delivery route planning is a very important part of any logistical operation to ensure that customer orders are fulfilled with the least possible time and money. It is the planning of economical delivery routes using smart planner tools such as a delivery route planner app which considers external factors and comes up with the most accurate and efficient route for every logistics operation.
Earlier businesses used traditional methods of route planning such as local guides and even considered Google maps as a planning tool; however, the increase in the demand for timely online deliveries, especially after the pandemic and the inaccuracies of the traditional methods of route planning, had increased inefficiencies in the delivery ecosystems. Although Google maps provide accurate navigation techniques for individual and small-scale transit, it does not function as a dedicated route planner app and hence cannot efficient deliveries in large
volumes.
WareIQ – Amazon-prime Like Logistics for Modern Brands in India
WareIQ, an eCommerce fulfillment company, empowers online brands with a superior-tech platform to compete with Amazon like service levels by bringing their average delivery timelines from 5-10 days to 1-2 days.
"WareIQ came to Gynoveda with a full stack fulfillment platform & gave Gynoveda access to a nation wide network of fulfillment centers & last mile & hyperlocal courier partners closer to our customers based out of North East & North India.

They made

same-day delivery possible

for us in metros.

"
Why is Delivery Route Planning Important?
Businesses do not head out on the road to make bulk deliveries without proper planning and management. No prior planning of routes can put these businesses at a huge and expensive risk. On the contrary, a good and planned route can –
Reduce the transporters' time on the route.
Ensure timely deliveries to the customers and enhance their experience, satisfaction, and loyalty.
It can make sure that the delivery fleets are used to the maximum capacity
It can improve the financial performance of businesses
The overall efficiency of the drivers and other staff is increases
The consumption of fuel is minimal
No unnecessary or extra delivery costs are imposed, allowing you to produce offers to customers.
No unplanned hazards or delivery routes will have to be dealt with.
What is Delivery Route Planning Software?
A delivery route planning software uses data and analytics with the help of machine learning and codes to plan a sequence of stops that a delivery agent follows to improve their driver efficiency as well as overall customer service. This software is used to make optimal routes for the entire fleet based on the business's limitations and goals.
The delivery route planner apps also automate the entire operation by scheduling capabilities and ensuring that the work is assigned strategically, it assists the dispatchers, doubles the daily delivery system by calculating travel time beaten locations, and at the same time, overcomes various challenges using data analytics that traditional routine planning would fail to impose.
Sometimes, a delivery route planner software can also enable a dynamic re-routing system that is based on the external crisis during transit.
Suggested Read: What is Last Mile Delivery Management Software?
Key Features to Look for in Delivery Route Planner Apps
Route Optimization
After the destination is finalized, the app must be able to create efficient routes considering every factor, such as avoiding highways, traffic, congestion, toll roads, etc. This manner of route optimization will allow the driver to travel reduced distances and save maximum time on delivery transit. Reports from past delivery, capacity parameters, and other data are then utilized for future route planning, driver assignment, etc so that future shipments and deliveries can be made on time and save money.
Route Monitoring
Delivery route planner apps mine real-time data about the fleet, the driver as well as the assigned route to ensure optimal fleet efficiency. This data allows the software to monitor the assigned route and make changes in the operation whenever required. It allows certain variables, such as the fleet capacity, driver's performance, route restraints, loading and unloading time, etc, to be more defined and accurate for future deliveries.
Driver Tracking
Route planning software collects real-time data of the drivers so that they are provided with constant support during their transit. Features like the GPS are used to keep track of the driver's activities, their performance stops taken, etc, in the form of tracking history. It also keeps the customers updated about the estimated Arrival time of their package to increase transparency and avoid delivery failures.
Delivery Status
The customers are constantly updated about the delivery status during its transit through features such as automatic SMS and email notifications. It allows the customers to know exactly when to expect the delivery, whether it is on its way, and if it is completed or not. Such detailed status of deliveries reassures the customers and makes the entire operation transparent and easy to track.
Suggested Read: What is Fulfillment Status?
Customer Communications Updates
Delivery route planner apps must have 24*7 and strong customer support to acknowledge their queries about the delivery and have updated real-time communication with the customers. Having robust customer support can level up their delivery experience.
Proof of Delivery
The best delivery route planner app will have a feature that provides proof of delivery with an interface that allows drivers to collect e-signatures from the consignee, which is then automatically included in the chain of custody, These multifunctional features in the applications enable the drivers to manage their deliveries and keep updated records of the shipment.
How To Plan Delivery Routes?
Delivery route planning has been a part of business operations for a long time. Before the development of software that automated these processes, businesses preferred the manual way to plan routes. Some small businesses for fulfillment use this method to date, and it starts by receiving an order from a customer in the store or online. This is then left to be handled by an individual.
The order is written down on a piece of paper in the form of delivery invoices that contains information such as the address, preferred date and time of delivery, cost of delivery, etc. Businesses maintain physical records of these invoices; some may use excel sheets for the same.
The route planner will arrange these invoices based on the date, region, and specific delivery requirements. He/she will create several groups and then find the shortest routers from one delivery location to the other. This can be done by manually putting delivery locations on a map and getting ETA and drivers' directions. After planning, the routes are then assigned to the drivers who head out to execute the deliveries.
Manual route planning systems are not very accurate and do not provide you with the fastest route possible. As an alternative, and thanks to the digital transformation of businesses, 51% of companies are already investing in automating the route planning system through online software.
All you need to do is integrate a delivery route planning software that uses cloud technology to operate. This allows you to access the system from anywhere at any given time. It plans your routes with multiple stops, automates scheduling, adjusts and updates routes in real-time, dispatches the drives, tracks and monitors their progress, sends notifications about ETAs, incorporates proof of deliveries, and at the same time, has customer feedback and query feature. You can say goodbye to manual operations and plan better with a single click using this software.
Best Delivery Route Planner Apps in 2023
Onfleet
Onfleet is one of the most trusted apps for delivery route solutions opted for by enterprises across varied industries. It is a last-mile delivery platform that plans and sets the most advanced routes allowing the drivers to make smart decisions, undertake a seamless operation, and provide a remarkable customer experience.
One of the most unique features of the app is that it creates individual profiles of the drivers with their start-to-end location, schedule shifts as well as vehicle capacity. Once the routes are optimized by the app, the drivers can be dispatched. They have access to the app using their own devices, and you can constantly keep tracking their performance and order status.
RouteXL
Route XL is a free delivery route planner app suitable for smaller enterprises and delivery services that allows 20 stops per route on its free version. It works by finding the best multi-stop route for the entire logistics eCommerce operation. The only thing you need to do is app both the departure and destination locations, and the algorithms calculate the best possible route with the least amount of time.
However, changes in real-time and automatic updates are not available for both the drivers or the customers, there is no mobile app or proof of delivery available for this software. The paid version, which starts at $39 per month, only allows you to increase your stops per route.
Mappr
Mappr is also a basic delivery route planner app that is very similar to RouteXL. The app is integrated with a delivery management solution software called Tookan with no additional monthly charge. It allows you to generate the shortest route possible for the addresses that have been fed and optimizes your fleet based on the type of vehicle, its volume, speed, fuel efficiency, etc. Mapper allows you free 50,000 transactions and can be upgraded up upto 1 million for $ 209 per month.
Google Maps Route Planner
Google maps can act as a route planner tool apart from individual navigation. However, it does not have inbuilt features to take into consideration all the factors like vehicle capacity, fuel efficiency, delivery time, and so on. Hence it is not reliable software for large delivery fleets.
You can add 10 points, including start to end, on google maps, which makes it safe for use by smaller companies with much smaller delivery targets. Google maps are free to use; they can find locations based on business types, the maps can be shared, and location pins can be added to the map along with lines and shapes.
MapQuest Route Planner
MapQuest Route Planner app is one of the best free delivery route planner apps for personal and professional use. It allows you to optimize routes for up to 26 addresses for free on a trip, and the feature can be used for a single driver only. Although the free version has a limited number of stops, you can add multiple destinations using the paid version.
It offers optimal routes for both one-way and round trips. The app consists of advanced routing features such as U-turns, toll roads, etc. MapQuest allows users to choose between the shortest time and the shortest distance so that they can plan the best route for their delivery. The drivers can get the routes through text messages and view them on their mobile navigation apps.
Route4Me
Route4Me is an excellent collaborative delivery route planning software that allows remarkable options for teams of up to 10 drivers using the basic plan. It offers route optimization and management in its free version, and if you require an upgrade, you can get a subscription of $249 per month to get access to its unique features. The app allows you to plan multiple routes, provides business insights as well as tracks the shipment in real-time.
Upper Route Planner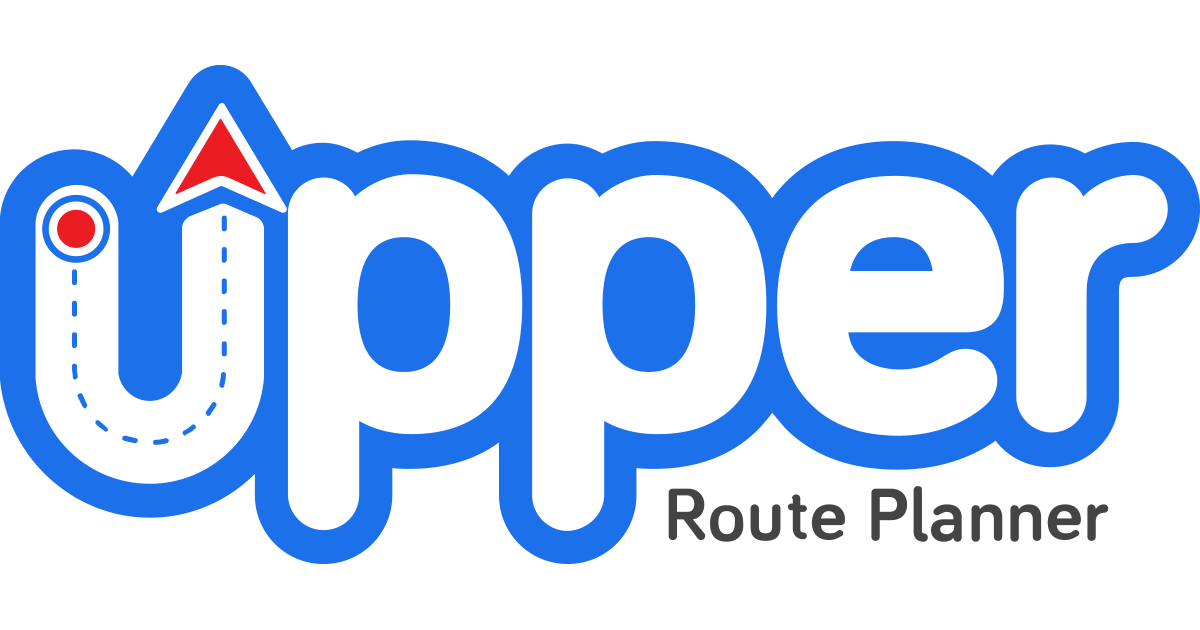 Upper Route Planner is one of the most preferred apps for delivery route planning and optimization. They offer a 7-Day free trial to its users to ease their decision-making process. It is used by several small and medium-sized courier and retail services. Upper's saves 10 hours per week and delivers 3 times more parcels with the help of their route optimization algorithm. Some of its key features include – single-click route dispatch, route scheduling, real-time tracking and proof of delivery, custom settings based on the vehicle type, etc.
Circuit

The circuit route planner app was developed with salient optimization features for two user types Circuit for teams and circuit for individuals. This app is a go-to for most small and medium enterprises allowing them to manage their data to-day delivery routes with the help of key features such as a real-time tracker for drivers, automated notifications for customers, space to add delivery notes for the users, and so on.
It also consists of a package finder to facilitate the delivery process at each stop. Further, the app lets the users accurately track the ETA's of the parcels, and it can be used through both Google and iPhone navigation apps. Some Apple users did find certain issues with the app and had to reinstall it.
OptimoRoute
OptimoRoute includes automated planning, live tracking, and real-time route optimization based on changing factors en route. The route delivery planner app allows you to plan deliveries up to five weeks in advance, analyze the driver's performance and distribute their workloads, and it collects data to give you reports on your performance. Further, the app provides flexible subscription plans and lets you import thousands of orders, and automates the scheduling and delivery route planning.
Road Warrior
This app allows users to plan routes for up to eight stops or 50 optimized stops for free. It lets users plan multiple routes at the same time and live-track all the deliveries. Further, the app is efficient for both individual users as well as an entire team and considers essential factors such as traffic, automatic scheduling, availability of routes, etc,
Ending Note: Quick Wrap Up
The overwhelming features of the software that are integrated into today's delivery route planner apps are making it easier to part ways with traditional methods. The response to this software is remarkable, especially because they are easy to use and consists of interactive interfaces. The problem lies in choosing the best amongst the crowd, and only you can evaluate your business requirement with the features available for a particular software to get the maximum results possible. Hence, choose well, choose wisely.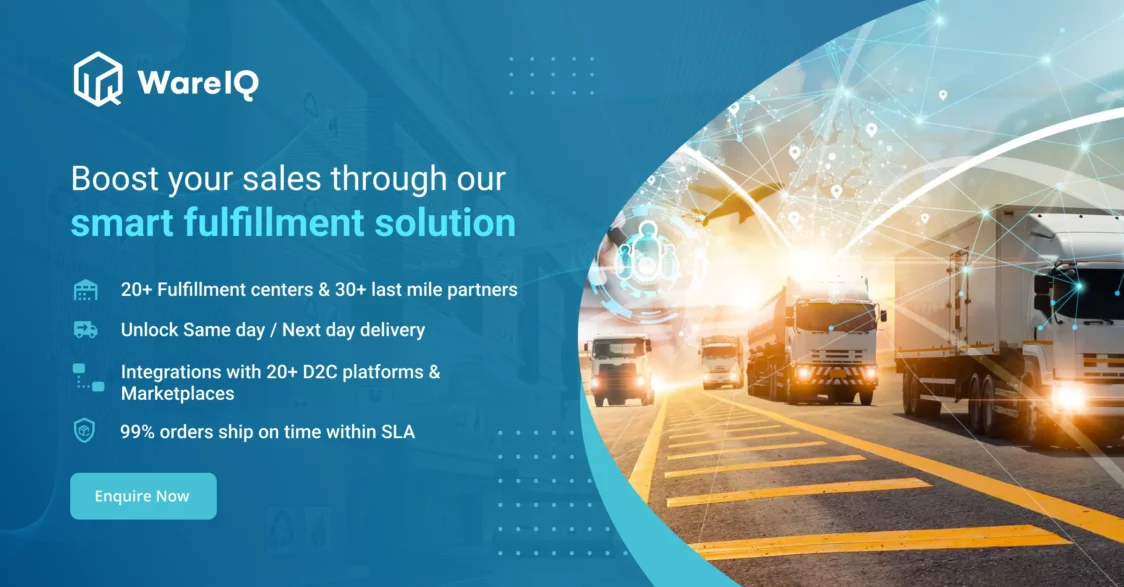 Delivery Route Planning: FAQs