The Ultimate Beginner's Guide to Start Selling on Facebook and 10 Best Tips for Retailers Who Sell on Facebook in 2023
Few platforms have the reach of Facebook when it comes to social media. Despite the rise of trendier social media apps in the last few years, Facebook users continue to outweigh users of other platforms, which means that no matter what industry you're in, there are likely to be a lot of prospective clients when you sell on Facebook. According to surveys, an increasing proportion of online customers are making purchases directly on social media platforms rather than through an eCommerce site. You can use this step-by-step guide if you want to sell on Facebook but don't know where to begin.
What is the Facebook Marketplace?
Facebook launched the Marketplace in 2016 and it immediately became a popular platform for selling things to local buyers. When selling locally, Facebook Marketplace is a safer and more user-friendly tool to utilize than other platforms such as eBay. Facebook distinguishes itself even further from the competition by allowing eligible vendors to offer nationwide shipping for products in specific categories, giving them a significantly bigger client base than local-only sellers. How big is it? Facebook has 2.9 billion active users per month, with an estimated 800 million Marketplace users every month.
People often think of the Facebook Marketplace as a clearinghouse for people's used or unwanted home items because of its origins as a local buy/sell platform. However, because of its shipping capabilities, it is also ideal for retail arbitrage, which is the practice of purchasing in-demand things from a retail store and reselling them online at a greater price. If you're new to the Facebook Marketplace, take some time to explore and see what products are available.
WareIQ – Amazon-prime Like Logistics for Modern Brands in India
WareIQ, an eCommerce fulfillment company, empowers online brands with a superior-tech platform to compete with Amazon like service levels by bringing their average delivery timelines from 5-10 days to 1-2 days.
"WareIQ came to Gynoveda with a full stack fulfillment platform & gave Gynoveda access to a nation wide network of fulfillment centers & last mile & hyperlocal courier partners closer to our customers based out of North East & North India.

They made

same-day delivery possible

for us in metros.

"
Why Should You Sell on Facebook?
Online purchasing is the way to go. People choose to stay indoors and shop on the internet due to the uncertainties and risks of stepping outside. We recognize that the global crisis has forced you to offer your products on internet marketplaces. One of these is the Facebook Marketplace, a business option available to all Facebook users. Why should you use this platform instead of others for online selling? Here are some of the reasons why:
Fast Shipping Facilities are Available
Retailers that sell on Facebook can change the distance between themselves and nearby customers. Interested consumers in your neighbourhood may readily inspect your products and because they are nearby, you can deliver them the same day. Some dealers would also have it delivered to the homes of their customers across different locations.
Your Products are Visible to All Customers
Potential clients can simply see your product on the Facebook Marketplace. If customers search for "electric fan," all products are listed, so yours will not be overlooked. It includes an easy-to-use design that allows users to easily view your product's photographs, details, and contact information. It also has a Messenger button, so a potential consumer can simply contact you to discuss the price, delivery method, and so on.
Your Brand can Recieve More Publicity
Facebook Marketplace may also be used to list your products and inform customers that you have a Facebook Page. This helps potential buyers recognize your brand and business. You can link your Facebook Page to your product listings so that people are redirected to it, resulting in more Facebook likes. Having a Facebook Page also increases confidence from potential clients and demonstrates that your company is credible and responsive.
Suggested Read: Why Should You Sell Products On Instagram?
4 Easy Steps to Start Selling on Facebook in 2023
Step 1: Setting Up Your Facebook Marketplace Account
You can access the Facebook Marketplace if you already have an active Facebook account. You should see a "Marketplace" tab on the left side of your Facebook homepage. If not, type "Marketplace" into the search bar and it will appear. If you don't have a Facebook account, it's simple to create one. Follow the below steps:
Navigate to Facebook.com and select "Create New Account"
Enter your information and then click "Sign Up"
After that, your account will be ready to use. You will need to fill in some information so that you appear to be a natural person – this is a vital step that will make you more trustworthy in the Marketplace. People will not want to buy from you if your account lacks at least a profile picture and some basic information. It's as simple as that. You can access the Facebook Marketplace after your account is ready.
Step 2: Finding Out What You Should Sell on Facebook
Facebook Marketplace, like eBay seller and Craigslist seller, allows you to sell almost anything. Your first step to selling on Facebook is to go around your house, garage, or attic to determine if you have anything valuable enough to resell. This can include anything from old furniture to outdated electronics, video games, kitchen equipment, books, and so on. Look around the Marketplace to discover what other people are selling in your neighbourhood.
Take note of other merchants' product descriptions and photographs while you're at it. What information did you find useful as a potential customer and where do you see room for improvement? Did the seller, for example, provide the product's dimensions and well-lit images shot from several angles? Remember your insights when you create your own listings.
Before you begin selling on the Facebook Marketplace, conduct some product research to ensure that what you're offering is profitable. This is an important step, especially for sellers who want to start or grow an eCommerce business on Facebook. Data is essential for effective product research; it evaluates how many units of a given product sell over time and at what price, as well as how many other suppliers compete for the same clients within a specific niche.
Step 3: Determining Where to Source Products to Sell on Facebook
How can you actually get your hands on these items now that you know what will sell on Facebook? In general, product sourcing for Facebook is similar to product sourcing for eBay. The retail arbitrage approach, in our opinion, is the greatest way to go, so we'll start there. In reality, 26% of Amazon sellers engage in retail arbitrage, and more than half generate $1,000 or more in monthly sales. It works fine on eBay, so there's no reason why it shouldn't work on Facebook.
You will have consumers if there are people in your neighbourhood looking for the same things. Remember that people notice drastically marked-up things and Facebook users aren't afraid to slam sellers who try it. It is best to set reasonable prices for your arbitrage products and ignore unfounded objections. Eventually, you'll start receiving messages from buyers.
Step 4: Listing Your Items
Now that we've covered product research and sourcing, let's talk about how to create your listings and start generating revenue. It is simple to list things for sale on Facebook. For this example, we'll use a desktop but you can alternatively list things from your phone.
Click "Marketplace" in the left-hand menu on the Facebook homepage
Then select "Create new listing"
Then, click "Select your listing type." You have the option of selecting "Item for Sale," "Vehicle for Sale," "Home for Sale or Rent" or "Create Multiple Listings"
Select "Item for Sale."
Fill in all of your product information and upload product photos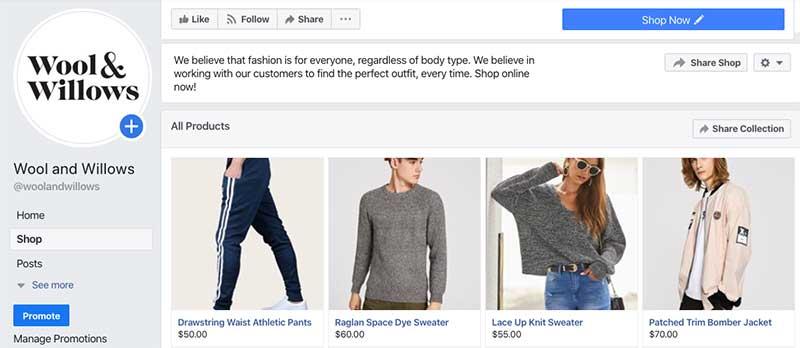 10 Best Tips for Retailers Who Sell on Facebook
Take Advantage of Facebook Marketplace Categories
Customers can browse a variety of categories on the Facebook Marketplace while looking for their next best deal. Facebook Marketplace's primary categories are:
Household & Garden
Clothes and Accessories
Electronics
Famil
Classifieds
Hobbies
Entertainment
Housing
Vehicles
Jobs
To begin with, clients contact you more frequently when you publish in their sought category, so you can absolutely demonstrate your customer service expertise.
Explore Categories to Learn About the Hottest Trends
If you want to dominate while you sell on Facebook, do a thorough study of the Facebook Marketplace categories before listing products. Do you notice a listed item that has a lot of likes? Examine it and see how the products are displayed. What products are in the "best things for today" feed listings and what makes them the best? The more you learn, the better you will understand how similar things in each category appeal to potential consumers and how you can improve them in terms of aesthetics, pricing, and description – especially if you intend to sell clothes, jewellery, or accessories.
Make Good Use of FB Categories For Branding
Being on the Facebook Marketplace already makes your brand visible. However, posting as an expert in specific categories will help in making your company's name stick in people's thoughts and help you build a brand voice on the site. Don't be afraid to be perceived as a "familiar local" in a particular category. Because of your reputation, you have the opportunity to become a trusted seller and create strong customer relationships. Once you have that reputation, potential buyers know you don't indulge in questionable practices, such as underbidding or providing deceptive descriptions of your items. This is especially important if you intend to sell your things locally. As a result, you get even more trust and sales.
Improve Your Ad Performance and Tax Transparency
If you post advertisements on the Facebook Marketplace, your customers will go directly to your website to check it out and the product category is required because it determines the taxes they pay. Not only that but designating product categories boosts ad performance by narrowing down the exact categories that potential clients browse. As a result, consumers don't have to scan the entire Facebook Marketplace but they may only browse things that interest them.
Maximize the Use of Messaging and Communication
Communication and messaging are essential. Because of the social nature of the Facebook Marketplace, you may receive a flood of private messages inquiring about the price, availability, and other details about your listed items. It could mean you're on the right track. If you own a small business with a few products, you should make time to personally respond to all attempted communications in order to generate leads. But if you become inundated with messages and the queries keep repeating themselves, you can employ an automated solution or dedicated customer care team.
Organize Smooth and Safe Transactions
Because the Facebook Marketplace lacks a built-in transaction system, you do not pay a selling fee. This is undeniably advantageous but it also implies that it is in your best interest as a seller to plan the most effective method for secure payments, shipments, and pickup alternatives.
Arrange Instant Payment Options via Third Party Platforms
First and foremost, use a credit card-accepting instant electronic payment method such as PayPal, Venmo, or CashApp. Customers can install a third-party payment provider on the Facebook Marketplace to complete transactions. One of the most common scams for retailers that sell on Facebook involves the customer cancelling the purchase after you've sent an item and are unable to reclaim it. You can avoid this by providing fraud investigation services. This added functionality makes third-party payment systems more enticing in terms of transaction security for both reputable merchants and purchasers.
Provide Payment, Shipping and Pickup Information Upfront
Another smart customer care practice is to include the payment method and shipping/pick-up information in the item's description, which is visible immediately next to the price. Before making a purchase, the bulk of your potential clients will search the Facebook Marketplace and carefully examine the listings. This means that in order to save their time, you must exhibit your transparency and make a good impression. You can explain any further facts after the customer contacts you directly. The more trust you build upfront, the more likely it is that both you and the buyer can focus on the transaction itself, rather than worrying about the security of your bank accounts.
Take the Necessary Precautions
Be truthful, but always be cautious and prudent while conducting Facebook Marketplace transactions. Don't disregard anything that raises a red flag during the chat with a potential customer. Always inspect their profile – no friends or a stock photo in place of their profile image may indicate that this individual does not plan to buy anything and that their profile is a false profile made specifically to conduct fraud.
If you intend to meet the buyer in person, always meet in a public spot (such as a crowded parking lot or a café). If you phone ahead of time, your local police station may even allow you to coordinate the pickup in their lobby.
Upload Enticing Product Images and Descriptions
By using high-resolution images and detailed product descriptions, you can provide your customers with whatever information they need to make a well-informed decision. This will also legitimize your business and your product listings in the eyes of customers and can be the push they need in order to purchase a product. Customers often abstain from purchasing products that don't have all the information laid out in a clear manner.
Conclusion
Selling on the Facebook Marketplace has its own set of advantages and disadvantages. Meanwhile, you will frequently compare it to other online marketplaces but unlike others, Facebook Marketplace has developed a novel concept of social commerce. The concept of commerce has always arisen from human connection and Facebook has always been about connecting people. With rising competition and multichannel selling tactics, the Facebook Marketplace allows you to reach out to your existing buyer network. If you are an eCommerce retailer that needs assistance with storing inventory or fulfilling orders, consider partnering with WareIQ.
WareIQ is an eCommerce fulfillment company that offers a wide range of eCommerce fulfillment services such as inventory storage across a nationwide network of fulfillment centers, a custom WMS that can integrate with multiple selling platforms and track inventory in real-time, ultra-fast shipping through a partnership with more than 20 shipping companies and much more.
Sell on Facebook: FAQs