List of the Top Warehousing Companies in Pune in 2023
Pune is the 2nd largest city in Maharashtra after Mumbai by size and population. The metropolitan area encompasses the neighboring regions of Pimpri-Chinchwad, Khadki and more. The city is known as "The Oxford of the East" owing to the large presence of educational institutions. It also holds significant stature as an IT, manufacturing and automobile hub. The city also consistently ranks in the upper threshold of the most liveable cities in the country.
Because of this, many companies, including large MNCs, small startups and everything in between, call the city home. Therefore, to aid retailers in being able to store and fulfill orders across the country, a large number of warehousing companies in Pune have sprung up, providing storage, inventory management and other important facilities. In this blog, we will take a look at what warehousing companies are, the best options in the city and why WareIQ should be your number-one pick among warehousing companies in Pune.
What are Warehousing Companies?
Warehousing companies are businesses that provide storage facilities and services for various goods and products on behalf of their clients. Warehousing companies operate in various industries and can be found in different locations. They provide a wide range of solutions that often include storage, handling, distribution, transportation, inventory management and logistics.
Some warehouse companies in Pune also have the presence of advanced warehouse management software (WMS) that can perform functions such as being able to integrate with multiple online platforms, tracking inventory and order data across storage facilities, providing real-time alerts to any changes in inventory levels and much more. Most of these services are essential to the functioning of retail companies across different industries. Warehousing companies play a crucial role in the supply chain by ensuring that the products are stored safely, transported efficiently and delivered on time.
WareIQ – Amazon-prime Like Logistics for Modern Brands in India
WareIQ, an eCommerce fulfillment company, empowers online brands with a superior-tech platform to compete with Amazon like service levels by bringing their average delivery timelines from 5-10 days to 1-2 days.
"With WareIQ, UTH is able to consolidate common inventory for all platforms and get much closer to the customer through access to WareIQ's strong nationwide network of fulfilment centres, and last mile & hyper-local courier partners.

We are excited about being able to offer

same day delivery

in several pin codes due to

WareIQ

.

"
Top Warehousing Companies in Pune in 2023
WareIQ
Founding Year: 2019
Services Offered: Nationwide storage network, inventory management, in-house WMS, packaging, cold storage and more.
About the Company: WareIQ is a 3PL logistics and warehousing company that provides a wide variety of services using advanced AI and ML technology to ensure speed, efficiency and attention to detail. In terms of warehousing capabilities, the company offers a nationwide network of fulfillment centers for storage at the national level and dark stores for storage at a regional level, an in-built WMS that takes care of inventory management and provides real-time updates, customized packaging facilities, labeling services for each SKU, cold storage facilities for easily perishable goods and a whole lot more. This, combined with its other logistics offerings such as order fulfillment and last-mile delivery, makes it one of the best warehousing companies in Pune.
Nutan Warehousing
Founding Year: 1972
Location in Pune: Bhawani Peth
Services Offered: Warehousing, transportation, handling of hazardous goods, operational vehicle fleet, maintenance and more.
About the Company: Nutan Warehousing has been continuously operating for more than half a century and is one of the most experienced warehousing companies in Pune. The company was incepted with the goal of providing affordable warehousing solutions to a vast range of industries, such as agriculture, manufacturing and chemicals. The company can handle hazardous materials, such as pesticides, fertilizers and cement, among others. It can also store more conventional goods such as food, plant seeds and tools, as well as bulky items such as machinery. This experience of handling such a diverse spread of products will ensure that it will be able to store whatever type of goods your company needs.
Ncube Logistics
Founding Year: 2016
Location in Pune: Erandwane
Services Offered: Warehousing, intermodal transportation, freight forwarding, customs clearance, project logistics and more.
About the Company: Ncube Logistics Solutions, a subsidiary of the Ncube Group of Companies, offers full-service logistics and warehousing solutions. With expertise in inventory storage, intermodal transportation and logistics, the company provides customers with all-encompassing solutions for all of their warehousing, logistics and freight forwarding needs throughout India. In regards to warehousing, it operates multiple warehouses that are strategically located in proximity to inland depots and CFS facilities. It also offers temperature-control facilities for perishable goods and provides all the equipment needed for loading and unloading products of all sizes.
WareDepot
Founding Year: 2019
Location in Pune: Bibwewadi
Services Offered: Order fulfillment, warehousing, freight forwarding, on-demand storage, freight forwarding and more.
About the Company: WareDepot is a start-up whose primary goal is to offer sellers in India top-notch warehousing and fulfillment facilities so they can concentrate on their area of specialization. Intending to boost client transparency about their storage and supply chain procedures, the company began with just a single small warehouse. This has now developed into numerous warehouses spread throughout 6 metropolises in India, providing a greater choice of services at competitive pricing. The company ensures that fulfillment is carried out efficiently, whether it is D2C or B2B, by handling the picking, packing and dispatch of every order.
Reality Warehousing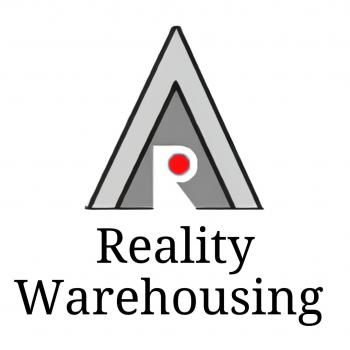 Founding Year: 1994
Location in Pune: Wagholi
Services Offered: Warehousing, tailored solutions, cold storage facilities, inventory management, packaging and more.
About the Company: The storage and warehouse requirements of most types of organizations can be met by Reality Warehousing, which is an excellent option among warehousing companies in Pune. They provide first-rate amenities and upwards of 5 lakh square feet of safe and secure storage space. The company provides services for domestic storage, cold storage facilities and other warehousing solutions, such as packaging and inventory management. Additionally, the company offers a choice of multiple types of warehouses depending on your requirements, such as RCC warehouses, industrial warehouses and built-to-order warehouses, making it a compelling option among warehousing companies in Pune.
Also Check: Top 10 Best Logistics Companies in Mumbai For Omni-Channel Brands in 2023
Conclusion: Leverage WareIQ's Nationwide Storage Network to Store Your Inventory
Warehousing companies in Pune play an important role in the multiple functions of retail companies, such as order fulfillment, product storage, inventory management, packaging, handling, dispatch preparation, and much more. These services are essential for sellers to be able to not only have a place to store their inventory but also to fulfill orders to different parts of the country and the world from these storage facilities.
If you are a budding retailer or are looking to partner with warehousing companies in Pune that more closely fit your requirements, you need to chalk out your short-term and long-term storage needs, layout additional services you need and ascertain your available financial budget. WareIQ is one company that provides competent warehousing facilities in addition to multiple other services.
WareIQ is an order fulfillment company that has emerged as one of the leading options in the country. In addition to warehousing, we also provide comprehensive solutions for inventory management, order fulfillment, shipping aggregation, last-mile delivery, international shipping, ultra-fast delivery, and much more. Some aspects of our company that make us stand out from the rest are as follows:
Nationwide Storage Network: We have multiple fulfillment centers for nationwide delivery and dark stores for hyperlocal delivery scattered across most prominent locations in the country.
Intelligent Inventory Placement: We offer AI and ML-based inventory placement recommendations to ensure your products are stored in the closest proximity to your customers.
Custom WMS: We have an in-built WMS that can integrate with multiple selling channels, automate replenishment triggers, conduct inventory management, provide real-time updates and much more.
Customizable Packaging: We provide packaging facilities where every element can be tailored according to your tastes and preferences.
Labeling Services: We provide in-house shipping labeling services to ensure all your products are shipped with the necessary information for more efficient order fulfillment.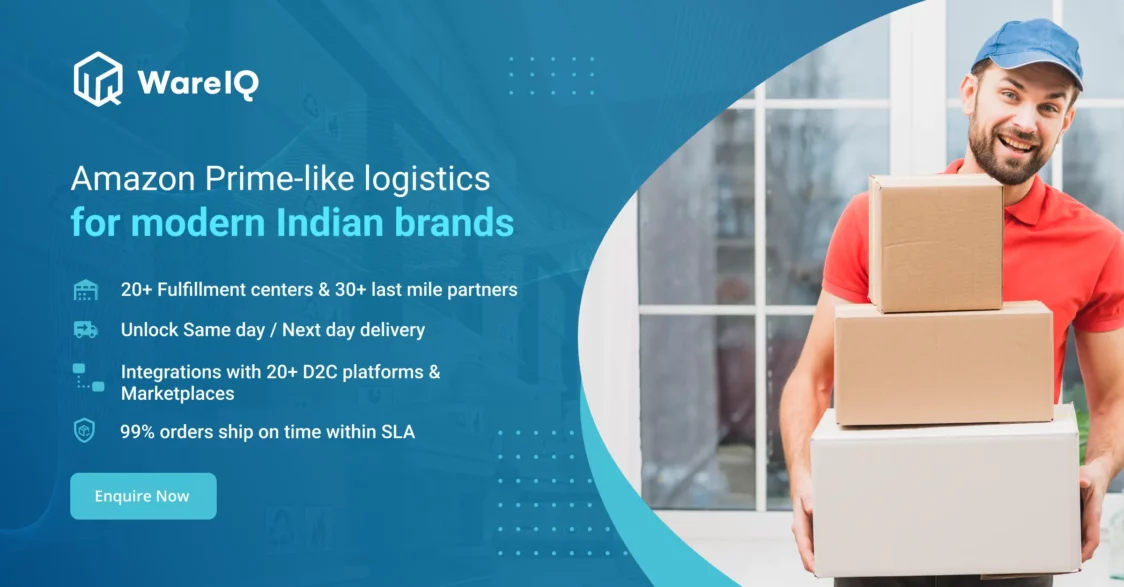 Suggested Read: Top 10 Warehousing and Logistics Companies in Pune Offering the Best Logistics Services for Online and Offline Brands in 2023
Warehousing Companies in Pune: FAQs