Top 10 Shipping Aggregators for eCommerce
Any business, big or small, that has been successful, has reached that stage, not just on its own merit, but also with the aid and services of partner organisations that handle important aspects of the business. Similarly, eCommerce businesses manage to reach high levels of success primarily because of their delivery experience. Read the blog on best 3pl for small business in India to understand how small businesses enhance customer delight through delivery experiences.
To reach that success, these businesses have to walk a tight rope of having a logistical network that is not just fast and efficient to ensure a good customer experience but also proves to be cost-effective so as to not affect its revenue. This is where shipping aggregators for eCommerce step in and help eCommerce companies rise – by providing all the important logistics services in the most efficient manner, while also reducing logistics costs.
What are Shipping Aggregators for eCommerce?
A small or new business owner with fewer than 100 orders per month would approach their local courier service partner to transport the finished product from the seller/manufacturer/owner to the customer. But once the orders increase, and there is a sudden surge of orders, which could be because of the product gaining favourable customers and eventually traction, it might be difficult and cost-intensive for sellers to manage the demand while using the same courier service they were using before.
One of the most crucial yet complex aspects of the eCommerce order fulfillment process is the logistical aspect, and thus, it would be prudent for sellers to partner with courier aggregators. They partner up with multiple courier channels, and as a result, provide the sellers access to multiple pin codes and extra value-added services like providing fulfillment status, micro fulfillment, cash-on-delivery, hyperlocal delivery, and same-day delivery.
Shipping aggregators for eCommerce in India have existed for decades, but their prominence has increased in the last decade owing to the rapid growth of eCommerce in India. With courier aggregators being the natural need for any eCommerce player, their numbers have increased in India, thus providing a competitive landscape that is fruitful for the sellers.
WareIQ – Amazon-prime Like Logistics for Modern Brands in India
WareIQ, an eCommerce fulfillment company, empowers online brands with a superior-tech platform to compete with Amazon like service levels by bringing their average delivery timelines from 5-10 days to 1-2 days.
"WareIQ came to Gynoveda with a full stack fulfillment platform & gave Gynoveda access to a nation wide network of fulfillment centers & last mile & hyperlocal courier partners closer to our customers based out of North East & North India.

They made

same-day delivery possible

for us in metros.

"
Why are Shipping Aggregators for eCommerce Businesses Necessary?
eCommerce Businesses find natural allies and partners in courier aggregators because they provide a 3PL cost-effective solution to the seller's biggest need of transporting the product to the customer.
This need becomes ever more crucial as the seller's progress to the 1st phase, which comprises 500-3000 orders per month, or 10 orders per day. This is when the need for a Shipping Aggregator is felt the most. A single logistical partner may fulfill the needs, but demand surges can be sudden, unpredictable, and, most importantly can lead to a loss of revenue. Thus, it is considered a prudent practice for eCommerce businesses to partner with the right Courier Aggregators to ensure that their product can be transported to the required customer destination, irrespective of the surge in demand.
Shipping Aggregators for online business helps to provide the best service partners for the required pin codes, as some have an advantage over others because of the infrastructure they have set up and their prior presence in the market in that region.
Advantages of eCommerce Shipping/Courier Aggregators
eCommerce Shipping Aggregators provide the required platform for eCommerce players of any size. This is due to the following advantages that they bring to these players:
Multiple Courier Partners
The biggest advantage of Courier Aggregators is the option of partnering with multiple courier options and this provides the sellers with the freedom of choice to choose between which courier partner they prefer and that too in which geographical region. Thus, the sellers are able to capitalise on the strengths of the multiple courier options.
Low Shipping Rates
Shipping Aggregators for eCommerce use Economies of Scale to provide the sellers with cheaper shipping rates rather than approaching the same courier partner individually. Courier partners, when tying up with courier Aggregators, are assured of a fixed amount of orders per month/week, and thus, when assured of this steady inflow of business, courier partners are willing to provide discounts on their services. An individual seller will not be able to provide the same number of bulk orders when approaching these courier partners and would thus be devoid of the discounts available.
Better Pin Code Coverage
Individual courier partners are restricted by their pin code coverage. Some of the oldest players may have the best coverage, yet there will be some local courier partners with better coverage in a certain geographical region; this is especially prominent in a geographically and culturally diverse country such as India. Shipping Aggregators in India usually have about 5-20 courier partners, and their combined strength is what the seller gets to reap.
Instant Backup Plans
One of the biggest advantages of Courier Aggregators is noticed only in the face of adversity and is thus not often realised. In the event of a courier partner cancelling an order, they can approach the other courier partners that they have tied up with, and that too at the same cost or just marginally more. In that situation, it is necessary for the seller that the product reaches the customer. With Shipping Aggregators for online businesses providing multiple courier options, sellers can always be assured of their product reaching the customer.
Single Platform Consolidation
They provide a seamless experience to both the sellers and customers by providing them with all the details of their product in a single location and without the seller having to bounce between the sites of different courier partners.
Order Tracking facilities
The consumer and seller can follow their packages in real-time through the Shipping Aggregator. To trace the position of your order, one needs a customer tracking id or an air waybill number.
On-Time Remittance
Cash on Delivery is still the most preferred means of payment for the Indian eCommerce user. This payment is handled by the Shipping Aggregators but it is necessary for the payment to reach back to the seller. On every delivery, the courier aggregators make an on-time remittance, weekly remittance or daily remittance, which ensures the seller's continuous cash flow and allows it to develop.
What are the Challenges Faced by eCommerce Shipping Aggregators for eCommerce in 2023?
Shipping Aggregators in India regularly face some challenges in fulfilling their orders. eCommerce logistics in India is heavily dependent on roads, and during the festive season, there is an immense load due to the extremely high number of orders. These factors contribute to some of the perennial challenges that are faced. We shall take a more detailed look at some of these challenges and the causes behind them. This is so that sellers are aware of the challenges that Courier Aggregators in India face, which in turn, are passed on to the sellers. Thus, sellers can be mentally prepared for them and take precautionary actions beforehand.
Festive rush and same-day deliveries: We have all experienced that moment when an unexpected guest comes over during the festive season with a gift for us, and as is tradition, expects we should now gift them something too, but there isn't any gift because we never expected them to come in the first place. That's when many of us place an immediate order for next or same-day delivery. Such instances and many more like this are the reason behind immense loads on sellers, and consequently, the Shipping Aggregators for eCommerce to transport multiple items and that too urgently. In India, during the festive season, order numbers increase by 40-50%.
Safety and security of delivery: Despite proper training and hiring qualified drivers, incidents such as accidents are inevitable. These incidents, along with pilferage, can never be ruled out. It is thus necessary for Shipping Aggregators for an online businesses to take out insurance for their shipments and while these lead to added costs and extra paperwork, they do provide a guard against any such unwanted and rare event.
Irregular cash flow: A study by CMS, one of India's largest cash handlers, concluded that in the year 2020, nearly two-thirds of online shopping resulted in cash on delivery, with nearly 90% of rural consumers opting for this payment method. This peculiar characteristic of the Indian eCommerce market results in Courier Aggregators having to take on the extra burden of handling the cash and ensuring its security while also ensuring timely remittance back to the sellers. This entire process, which cannot afford to have any lapses or leakages, leads to added constraints on Aggregators in India.
Returns management: Returns still constitute a high ratio in some products, especially clothing, and most returns are due to differences in size; thus, Shipping Aggregators for eCommerce must ensure that the product reaches back to the seller in perfect condition without any damage. This means added capital expenditure for maintaining an equally efficient, secure, and able reverse supply chain from the customer to the seller.
Top Shipping Aggregators for eCommerce in 2023
WareIQ
By providing full-stack eCommerce fulfillment solutions and giving its users an experience similar to Amazon Prime with same-day and next-day delivery, WareIQ has evolved to be one of the most excellent fulfillment firms in India. Established in 2019, this Y-combinator backed Shipping Aggregator is accessible to anyone.
Besides its stronghold and expertise in the eCommerce fulfillment sector, WareIQ as a Shipping Aggregator stands apart from the rest because of the following aspects:
Discounted rates and access to all major national couriers, as well as last-mile delivery services and couriers, guaranteeing same-day/next-day delivery. This is extremely crucial for sellers as they can ensure that they live up to their service level and enjoy a higher customer satisfaction rate, thus leading to further business.
A powerful pan-India network of fulfillment centers, urban dark stores, and logistics network of national & hyperlocal shipping partners—all located near their clients, allowing them to provide timely and cost-effective logistical solutions.
A centralised logistical center and tech platform for all eCommerce fulfillment-based requirements

A centralised platform for core operations
Post-shipping apps provide tracking capabilities and a smart communication platform to offer the greatest client experience.
Multiple products and features are provided, such as the "WareIQ RUSH" that ensures same-day delivery and is amongst the rare fulfillment tech companies in the world, let alone India, to provide such a service, and is thus amongst the best fulfillment companies in India.
WareIQ customers benefit from considerable cost reductions as a consequence of WareIQ negotiating the best terms with shipping partners, strategic warehouse presence, and data-driven decision making.
Ware IQ's central platform possesses a multifunctional NDR dashboard that helps reduce the processing time of NDR by 12 hours and reduces the RTO by 10%.
Pickrr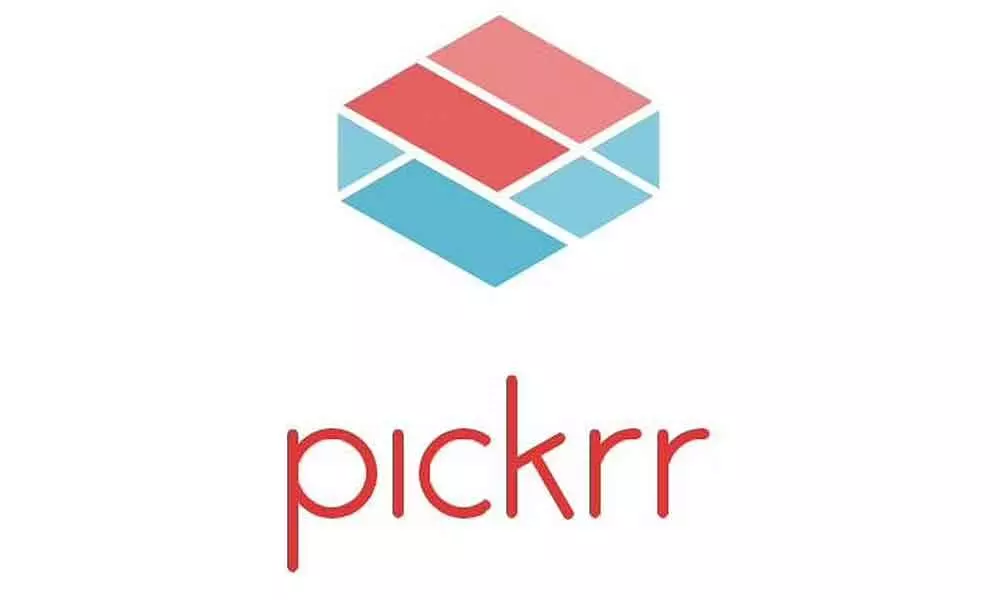 Pickrr has made its mark in the eCommerce industry by providing fast delivery in remote parts of India. Pickrr offers volume-based discounted rates to customers, further contributing to its popularity. It also boasts a unique collection of features, with its AI-powered dashboard being the most intriguing. Their dashboard can easily be integrated with Shopify, Magento, and many more e-commerce platforms.
Highlights:
Serviceable Pin Codes: 26,582+
Value-added Services: COD
Custom Tracking Page: No
ShipKaro

The next company on our list of the top 10 Shipping Aggregators for eCommerce is ShipKaro, which offers bulk orders and drop shipping at extremely reasonable prices. Despite the agility with which their shipping operations run, their returns handling system has great room for improvement.
Highlights:
Serviceable Pin Codes: 20,682+
Value-added Services: Scheduled Pickups, COD
Custom Tracking Page: No
Shyplite

Shyplite offers low-cost Shipping Aggregation services that are simple and efficient. They are popular amongst customers due to their responsive and professional customer service personnel as well as their AI-based recommendation algorithm.
Highlights:
Serviceable Pin Codes: 25,184+
Value-added Services: COD
Custom Tracking Page: Yes
Silver Arrow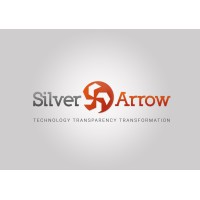 Silver Arrow Logistics employs emerging technologies in various facets, which makes them an innovation-led company. From using AI-driven RFID tags to facilitate real-time tracking to using I0T (Internet of Things) to identify potential transportation safety risks, they utilise next-generation digital services to provide specialised logistics solutions for small, medium, and large eCommerce companies.
Highlights:
Serviceable Pin Codes: 26,193+
Value-added Services: COD Services, Express Delivery
ShipDelight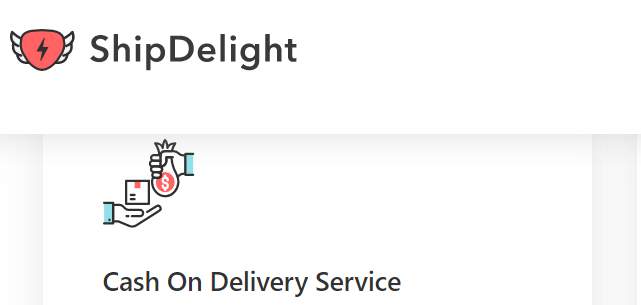 ShipDelight has over 55 years of consolidated experience in the shipping and distribution industry. The founders of ShipDelight have supreme knowledge about how to solve the many problems related to shipping aggregation and seek to fully integrate the requirements of eCommerce retailers and the logistics and distribution services that are provided by the company.
Highlights:
Serviceable Pin Codes: 26,000+
Value-added Services: COD Services, Order Management, Branded Tracking, Shipping Automation
Custom Tracking Page: Yes
If you are looking for similar options check Alternatives to Shipdelight
ShipDroid Logistics
Since it has fewer courier partners, ShipDroid doesn't have the same reach as many of its competitors. However, it has remained a popular shipping aggregator for eCommerce due to its account management system, dashboard and fulfillment services, which allow retailers to efficiently analyse their sales and follow orders in real-time.
This Shipping Aggregator's automatic allocation mechanism allows shipments to be made by air, train, or road. They don't have a monthly minimum order volume restriction, which makes them a good and affordable option for smaller e-commerce businesses.
Highlights:
Serviceable Pin Codes: 19,926+
Value-added Services: COD
Custom Tracking Page: Yes
ShipYaari
Since it is one of the top options in the market, Shipyaari is regarded as one of the most dependable shipping firms. Customers can choose from three different charge applications. Users are presented with a variety of options from which to choose based on their requirements. They have fairly variable timetables, based on monthly and yearly timescales. They also have four domestic partners and offer their services over international borders. They offer savings for large shipping purchases. They do not, however, have a multi-pickup facility.
Shipyaari provides not only fast shipping but also express COD. Amazon, Shopify, Magento, and Woo-Commerce are among the seven online marketplaces with which they are integrated. They have an Advanced Plan and a Pro-Plan, both of which cost Rs. 2120 and Rs. 4235 and allow you access to all of their services. Their Start-Up package is free of charge for new businesses.
ShipYaari is another significant eCommerce Shipping Aggregator that takes the cake in terms of customer loyalty and confidence, owing to its ability to manage massive volumes of orders at cheap pricing. Despite using several channels of communication such as phone, email, and WhatsApp, many consumers have been frustrated by the lack of connection with the customer care personnel.
Highlights:
Serviceable Pin Codes: 24,749+
Value-added Services: Express Delivery, COD Services, Money Back Guarantee (MBG)
Custom Tracking Page: No
GoShippo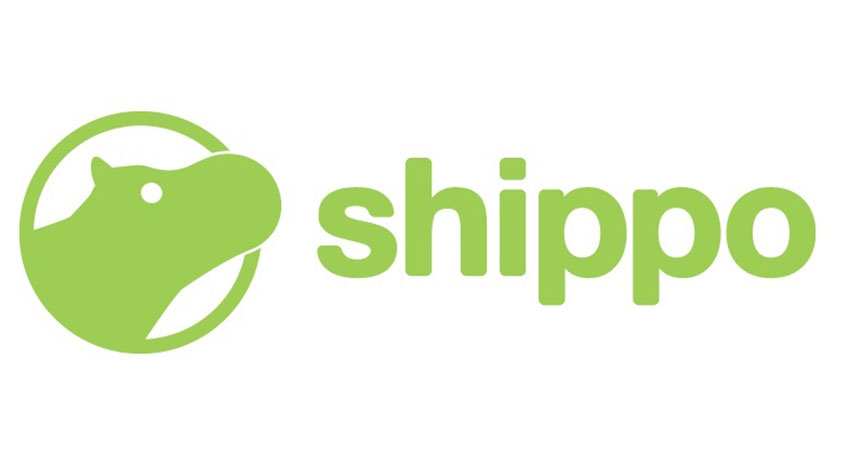 GoShippo is a major Shipping Aggregator that automates and rationalises shipping procedures to save time, money, and effort. One can ship their packages quickly and save money by taking advantage of discounts from USPS, UPS, DHL, and other shipping companies. The shipping company also provides real-time pricing from a network of carriers, allowing you to choose the best fit. Some of its features are:
Easy integration – By effortlessly syncing product orders and tracking details, you may save time.
Facilitating returns, address validation, and schedule pickups – With in-built global address validation, return labels, and carrier facilities, carrier pickup schedules, you can have accurate deliveries.
Personalisation – Customize your shipping labels, enable customer notifications, and provide a personalised experience by making your shipping tailor-made.
Supports global shipment – To promote global shipping, the company provides pre-filled customs paperwork and paperless trading.
Robust shipping tools – This is possible by using automated tools, enabling batch label printing, manifests, analytics, and reporting.
Partial order fulfillment – Manage the splitting of orders into multiple shipments for back ordered items and inventory at different eCommerce warehouses with partial order fulfillment.
EasyShip
EasyShip is a prominent cloud shipping platform that helps retailers grow globally. Some of its prominent features are:
Prevailing shipping API for eCommerce – The company provides comprehensive shipping capability to your ERP, warehouse, or platform, as well as management over shipping options on your website.
Import duties and taxes (Item Category Based Tax) – The firm service calculates all duties and taxes for your international shipments. It ensures that you know how much you have to pay for various item categories, thus avoiding unpleasant surprises and shipping delays in any region.
Conclusion: Why is WareIQ the Best Shipping Aggregator Company for eCommerce?
There are some crucial points that any seller must keep in mind when they decide to partner with a Shipping Aggregator, and that is where WareIQ proves to be the best amongst the other Shipping Aggregators in India due to the following reasons:
Quick Turn Around Time (TAT) – WareIQ's courier partners ensure Amazon-like shipping experiences and combine WareIQ's data-driven insights to give a nationwide warehouse network and established infrastructure, thus reducing the overall Turn Around Time, allowing sellers to provide their consumers the best and fastest delivery experience.
A better first attempt strike rate (FASR): WareIQ as a Shipping Aggregator provides an incentive plan to its courier partners to deliver the maximum number of deliveries in their first attempt. This improves the FASR and thus provides sellers the best ROI and consumers their products on time and without any switch.
WareIQ's WMS: WareIQ, with its complete best eCommerce fulfillment services, manages to assist its courier partners by ensuring that the post-order process ensures that the delivery location is accurate, thus reducing chances of returns or wrong deliveries. This is achieved by:

An automated communication system with the consumer through SMS, email, and WhatsApp, thus keeping the consumer in the loophole in case of a failed delivery and arranging for redelivery to improve the Non-Delivery (NDR) conversion.
Pin code errors are often noticed in the last mile of delivery only, but with WareIQ's cutting-edge technology, pin code allocation is automated and thus helps to correct wrong or incomplete addresses, which ends in saving unwanted extra logistics costs.
Established in 2019, WareIQ, a Y-combinator backed startup, has rapidly grown to be the leading provider of full-stack eCommerce fulfillment services for some of the most reputed brands in India. WareIQ offers a full-stack platform for eCommerce companies to enable same-day delivery and next day delivery to customers – an Amazon Prime-like experience but accessible to everyone.
WareIQ has customised offerings for merchants experiencing different order volumes as well as having different delivery speed expectations. WareIQ is probably one of the very few fulfilment tech companies in the world that have same-day delivery service for their customers under their product "WareIQ RUSH".
With world-class WMS functionalities, WareIQ handles the entire range of intricate operations in the eCommerce fulfillment process, ranging from Inbound Operations such as scanning and quality check, through 100% accurate Pick and Pack, to Inventory Management across all channels. WareIQ's next-day delivery and same-day delivery services are helping eCommerce businesses set new standards with respect to setting customer expectations and fulfilling them with high efficacy. At the same time, WareIQ customers realise significant cost savings and wider reach due to better negotiations with shipping partners, strategically placed warehouses, economies of scale and scope in warehousing, and data-driven decision making.
Are you eager to know more about WareIQ's offerings if you sign up now? Find the features of the best-in-class, category-defining fulfillment services for eCommerce & D2C brands below:
Pan India Fulfillment & Darkstore Network: Plug-and-play fulfillment infrastructure with no minimums, which is compliant with Amazon Seller Flex, Flipkart Assured, Myntra and other marketplaces
Inventory & Network Planning Excellence: Best-in-class AI models for sales forecasting, product segmentation, and inventory management to reduce inventory by 40% and increase revenue by 10%.
Vertically Integrated Fulfillment Tech Stack: Our Fulfillment Tech Solution supports integrations with 20+ top marketplaces & D2C platforms, and prominent national, regional and hyperlocal couriers, enhancing reach by covering deliveries for 27,000+ pin codes
Supply Chain Productivity Applications: Integrate a host of supply chain productivity apps with a single-click to your existing CRMs, ERPs & accounting software to manage your logistics workflows from one command center. Use Apps like RTO Shield to get 100% RTO protection, Branded Tracking to turn your order tracking page into a profitable marketing channel, and many more.
Trusted by 300+ top Indian brands, we are helping them accelerate online sales and expedite their growth through a synergistic combination of advanced technology, robust fulfillment infrastructure & seller enablement services!WareIQ is backed by leading global investors including Y Combinator, Funders Club, Flexport, Pioneer Fund, Soma Capital, and Emles Venture Partner.
Shipping Aggregators for eCommerce FAQs