Fulfillment Services for Fastest Delivery
Sell on Amazon, Flipkart and other marketplaces with 100% compliance and create a delightful post-purchase experience for your customers with WareIQ's Value Added Services (VAS) such as Order Customization, Packaging, Multi-Piece Shipments, Split Deliveries etc.
Our Services
Marketplace Fulfillment Services
B2B Fulfillment
Strategize, plan, and execute your retail fulfillment strategy with WareIQ. Integrate with both D2C and B2B platforms, and sell directly to retailers when the opportunity presents itself.
Explore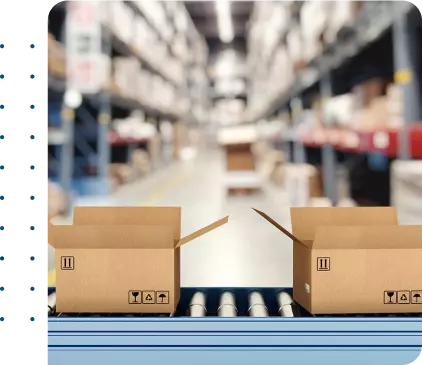 Customization & Kitting
Delight customers with custom kits, branded packaging, personalized notes etc. Turn kitting operations scalable and affordable by creating kits on demand as orders come in.
Explore
Dropshipping
Fulfill orders through dropshipping, using WareIQ's comprehensive logistics services that enable sellers to ship what they need, where they need, and when they need.
Multi-Piece Shipping (MPS)
Consolidate multiple orders into a single shipment by creating Multi-Piece Shipments (MPS) in just a few clicks and save on shipping costs and reduce damages.
Explore
Split Deliveries
Create split shipments in just one click on WareIQ smart fulfillment platform and maximize your shopping cart value and order fulfillment rate.
Explore
Why choose WareIQ?
WareIQ's automated order fulfillment system ensures efficient and accurate picking & packing. We also have the bandwidth to fulfill 1 to 10,000+ orders each day.
Pick & Pack by WareIQ
Error-free and fast pick & pack operations for on-time shipment dispatch
Marketplace Compliance
Get assured 100% compliance with marketplace guidelines and standards
Smart Tech by WareIQ
Easily connect and manage orders across top marketplaces and D2C platforms
Nationwide fulfillment & shipping network
Get pan-India fulfillment network and access to 30+ shipping players covering 29,000+ pin codes