What is eCommerce Warehousing? Definition, Types, Benefits, and Main Factors to be Considered While Selecting Warehouses in 2023
Warehousing plays a pivotal role in traditional enterprises' functioning. Every eCommerce warehousing supply chain should focus on key factors like location, layout, inventory management, and variety served among others in order to help the organization win over customers on the basis of the cost of the item, quantity, quality, etc.
Modern eCommerce firms are no different from traditional organizations in certain regards. It is just that they require a completely different warehousing strategy to meet their customer's expectations.
As per IBEF, India became the eighth-largest market for e-commerce in 2020 with a turnover of over $50 billion, with 19,000+ eCommerce companies, just trailing France but a position ahead of Canada.
The industry has leased approximately 4 million square feet of warehouse space, and the top two leaders, Flipkart and Amazon alone, preside over a quarter of the market share. It is also estimated that India will see approximately 7 million square feet of urban logistics space demand in its urban centers by 2023.
The stats state that we're headed for growth in the warehousing and storage sector as companies have started expanding their operations and are looking to diversify their supply chain strategy. Notably, not all companies have the same type of requirement for warehousing, and to understand the nuances, we need to get a better understanding of what eCommerce warehousing actually is.
What is eCommerce Warehousing?
eCommerce warehousing is the process where the inventory/goods, specifically sold on online channels are stored in traditional warehouses. Just like ordinary warehouses, the critical functions of eCommerce warehouses also include receiving, storing, packing, and shipping.
If we look at an eCommerce organization in its infancy, people tend to operate out of their homes. It is manageable to use it as both the receiving and shipping point, while other rooms can be used to carry out the storage and picking functions. It helps save costs and is easier to manage if it is just the family running the organization. This strategy will not last if there is a slight uptick in demand.
The minute it picks up the scale, priorities naturally change for such organizations. Depending on the retailer's strategy, the storage, packing, and shipping methods vary to provide faster fulfillment and to ensure that there is always a stock of in-demand products.
Some processes in warehousing and storage in commerce include:
Tracking of employee and labour attendance
Receiving goods in the warehouse
Passing quality checks (if required)
Management of inventory (layout, stock keeping, safety stock, and replenishment levels)
Picking and packing of orders (based on demand)
Shipping/outward bound and reverse logistics.
You can read more about Warehouse Management here.
WareIQ – Amazon-prime Like Logistics for Modern Brands in India
WareIQ, an eCommerce fulfillment company, empowers online brands with a superior-tech platform to compete with Amazon like service levels by bringing their average delivery timelines from 5-10 days to 1-2 days.
"With WareIQ, UTH is able to consolidate common inventory for all platforms and get much closer to the customer through access to WareIQ's strong nationwide network of fulfilment centres, and last mile & hyper-local courier partners.

We are excited about being able to offer

same day delivery

in several pin codes due to

WareIQ

.

"
What are the 8 Different Types of eCommerce Warehousing?
Like any other asset of an organization, warehousing can be owned, rented, or shared. Apart from ownership, warehouses are also classified based on their capabilities. Depending upon the warehouse's cost, usage, functionalities or facilities and the value an organization intends to derive from eCommerce warehousing, it can choose any of the following warehouse types:
Public Warehouses
Public warehouses are a form of warehousing and storage places that are owned by the government but are managed by private entities. They are very affordable and accessible for early-stage eCommerce organizations to store their inventory. They are typically charged for storage and transactions.
Government Warehouses
Government warehouses are a form of eCommerce warehousing that is owned and managed by the government directly. Common examples of government warehouses are shipping ports and railway courier stations found in harbours and railway stations across India. They are highly affordable, but if the business is unable to pay on time, the government has the right to seize the warehouse and get its dues by selling the inventory of the company.
Private Warehouses
Large organizations or retailers where eCommerce warehousing requirements are critical, tend to own private warehouses. They are a costlier option as the organization will start incurring warehousing acquisition costs (owning or renting), administration costs such as payments for staff, and securities and running costs such as infrastructure management like water, electricity, etc. eCommerce warehousing owned by giants like Amazon, Flipkart, etc., are examples of private warehouses.
Cooperative Warehouses
eCommerce warehousing where different businesses come together and use a shared warehouse space is called cooperative warehouses. Companies jointly own this space, and each pays a share of the rent based on their utilized area.
Such businesses can either be from the same industry such as an entire village's farmers owning a warehouse during harvest season or from different industries such as a large-scale construction project with multiple partners. Each one stores its inventory in the warehouse. Even businesses outside the joint ownership contract can place their goods in the warehouse but are usually charged a higher price.
Bonded Warehouses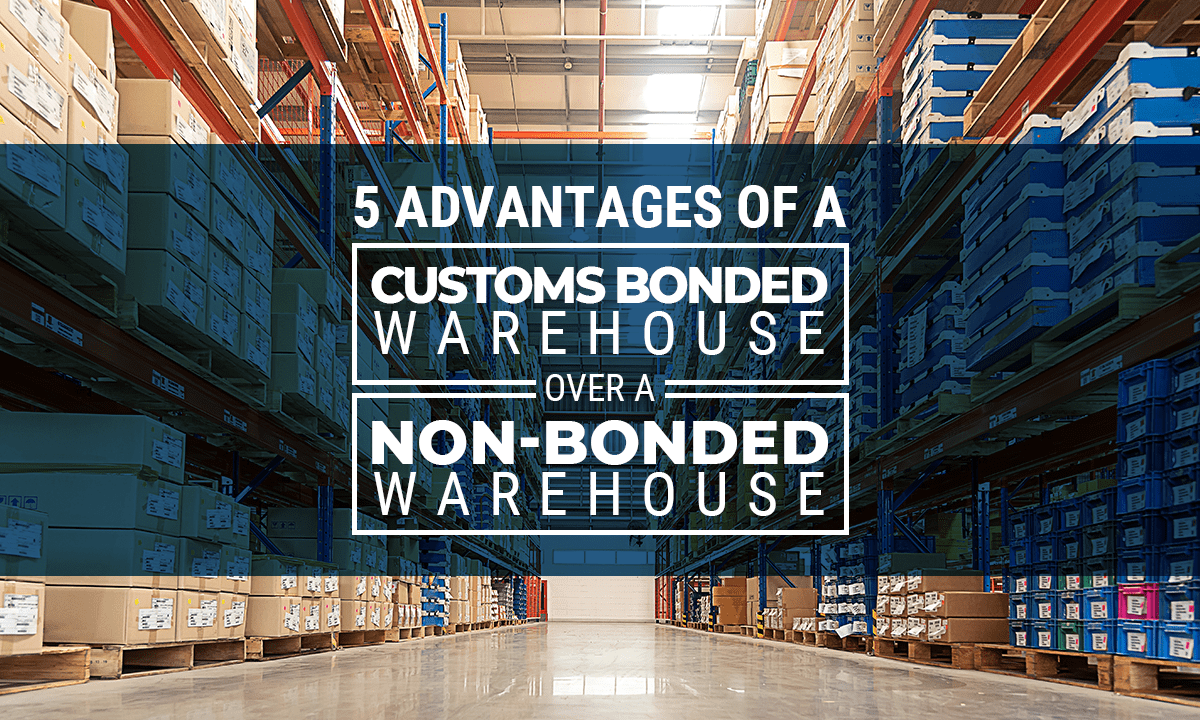 Bonded warehouses are a form of eCommerce warehousing that is typically used in cross-border trading. Importers can safely store their goods in bonded warehouses provided by the authorities either for shorter or longer durations before the items are cleared by customs. Importers also use these warehouses to store things until they find a buyer and then start the customs clearance paperwork.
Smart Warehouses
Smart warehouses are a form of eCommerce warehousing that is based on the functionalities present in the warehouse. These warehouses are called "smart" because they are usually integrated with cutting-edge technology like Artificial Intelligence, Machine Learning, robotics, etc. This helps the team track and manage inventory in a more efficient way.
Fulfillment Centers
Fulfillment centers are sometimes also called Distribution Service Centers. Unlike traditional warehouses, the inventory is usually not stored in fulfillment centers for more than a day. They are used in the downstream supply chain (towards end consumers), where these centers can break up multiple shipments and then pick and pack logistics as per specific customer orders.
Consolidated Warehouses
Another technique of eCommerce warehousing that traditional firms follow, is leasing a consolidated warehouse, either for bulking together source orders to be delivered to different customers or for bulking together customer orders from various sources. In the first case, it acts as a collection center, and in the second case, it essentially serves as a fulfillment center. Still, the inventory might be stored in consolidated warehouses for more than a day.
While the first five types differentiate eCommerce warehousing based on ownership, the last three types of warehousing describe their capabilities and functionalities. Apart from the eight common types, some warehouses have cold storage capabilities, and they are found among businesses dealing with fresh produce, meat, and the processed food industry.
How to Maximize Efficiency While Using eCommerce Warehousing?
Maximizing the capabilities of eCommerce Warehousing (private, public or cooperative) is common among eCommerce companies that have a decent number of orders being processed daily. In such cases, eCommerce companies should possess the appropriate warehouse area and maximize their efficiency to be competitive. This can be done in the following ways:
Network Design
It is important to note that a company's eCommerce warehousing and storage network design plays a crucial role in determining its supply chain efficiency and customer satisfaction.
Companies need to decide the number of warehouses along with their location. They can opt for them to either be closer to the source or destination. Notably, as we keep increasing the number of warehouses, transportation costs might decrease, but warehousing costs increase.
Apart from the warehouse location, other factors that contribute to network design are transportation policies, practices, modes, service times, costs, taxes, cash flows, and a proper P&L calculation to determine its efficiency.
Warehouse Layout
Once the number and location of the warehouse have been decided, the eCommerce company needs to determine the size and the layout of the warehouse. This plays a crucial role when organizations try to maximize the efficiency of the warehouse.
There are three significant warehouse layouts designs that 3PL companies follow:
U-Shaped Warehouse Layout
I-Shaped Warehouse Layout
L-Shaped Warehouse Layout
Although a U-shaped warehouse is the most common layout, factors that influence picking a suitable eCommerce warehousing layout include:
The number and location of receiving and shipping docks within the warehouse.
The Storage and size that is required, along with the designated picking and packing areas.
The amount of space that employees can access and move around.
Depending upon overall objectives, processes involved, and the warehouse blueprint that has been finalized, some companies tend to process as high as 1.5 tons in 100 square feet. In contrast, others can hardly process 150 kilograms in 100 square feet (considering tonnage processed per 100 square feet as a metric).
Inventory Management
It is necessary to ensure that there's a good amount of inventory stored in the warehouses so that customers get their orders on time. Overstocking should be avoided, which increases eCommerce warehousing costs and inventory carrying prices.
Although manufacturing organizations strive to be just in time, it is necessary for eCommerce warehouses to store products based on necessity. By analyzing how products are stored within the warehouse and the movement of goods in and out of the warehouse, it is possible to state that it has a well-developed system.
Some standard methods used by warehouse managers for inventory analysis include;
ABC analysis: Stocks are ranked based on the highest amount of revenue and margins to the lowest amount of revenue.
VED analysis: Items are classified as vital, essential, and desirable.
FSN analysis: Inventory is classified as fast, slow and non-moving
Apart from those mentioned above, other techniques include HML and SDE analysis, which are standard in eCommerce warehousing with raw material inventory for manufacturing. These items are classified as high, medium, and low cost, based on FIFO or LIFO inventory cost accounting, or as scarce, difficult, and readily available, based on availability.
Warehouse Management Systems
Warehouse Management Systems (WMS) provides end-to-end solutions, from employee attendance to final dispatches, so definitely a boon for eCommerce warehouse management. Warehouse management systems are in sync with the warehouse design. The layout, picking and packing, and labour and dock management processes are done smoothly and on time.
Warehouse management systems can also vary widely in complexity. Smaller organizations tend to stick to essential hard-copy documents or spreadsheet files to track the storage and movement of inventory. However, as smaller businesses grow to become medium-sized businesses or enterprise companies, it would be beneficial for them to have sophisticated WMS software.
These warehouse managing systems could either be a part of the enterprise resource planning systems (ERP) or standalone WMS systems integrated with ERP for record maintenance purposes.
When deciding to own a warehouse, some companies build their warehouse management system from scratch to accommodate all the required configurations, while others implement existing software programs, customized for different use cases. Having a warehouse managing system will only help the organization maximize efficiency while using eCommerce warehousing.
What are the Benefits of eCommerce Warehousing and Storage?
eCommerce Warehousing has unique capabilities that enable the best service to eCommerce companies. This is mainly due to the differing priorities between traditional and eCommerce companies. Some obvious benefits include:
Single Item Picking
Traditional companies' warehouses are typically planned to cater to bulk orders. Bulk orders could either be a single large appliance or multiple smaller items.
For example, in a retail supermarket chain, the warehouses are used to process large replenishments of orders for the actual supermarket. They usually tend to be a whole truckload of items to serve different outlets across the region. The end customer buys the final item, which is either a single product or an entire cart of groceries.
In the case of eCommerce warehousing, we skip the retail outlet part and enable the customer to order directly from the warehouse. Customers can order an item as small as a box that can be shipped from across the nation.
Faster Delivery
One of the biggest advantages for eCommerce companies has been the speed of delivery promised to customers. Thanks to eCommerce warehousing companies, same-day delivery has now become a norm. We have also seen companies slowly trying to capture the instantaneous delivery market were promised delivery times are as low as 10 minutes.
All of these have been made possible by eCommerce warehousing, which looks at factors right from the network design of fulfillment centers to the way operations are planned within the dark store models for faster picking and delivery.
Read our blog on shipping aggregators to better understand how they can complement warehousing facilities to enhance your fulfillment services to your customers.
Inventory Tracking
Some pain points of traditional warehouses include missing, damaged, or wrong item cases and all of this arises due to a lack of proper inventory tracking mechanisms. Some warehouses still tend to operate with pen-and-paper processes, which results in a lot of manual errors.
In the case of eCommerce warehousing, they are usually led by technology. This enables them to track every aspect of inventory management which reduces manual errors to a great extent and some services also provide fulfillment status services to both the retailer and customer. Moreover, the orders are tracked at the customer level, and customer feedback is immediately mapped to the order to take corrective and preventive actions in case of any errors.
eCommerce Warehousing With a 3PL: How Does it Make Your Life Easier in 2023?
3PL companies often provide features and facilities in their warehouses that companies simply could not obtain on their own without spending a significant amount of capital in doing the research and implementing the technology. It is always easier for eCommerce companies to partner with a 3PL so that they can take advantage of the wide range of benefits on offer. Additionally, these services are often very cost-effective because 3PL companies do their best to win over customers from the competition by gaining their attention with attractive pricing. Some of the reasons that eCommerce companies should opt for eCommerce warehousing with a 3PL company are:
Access to advanced technology such as WMS
Ability to automate multiple important warehouse processes
Mitigation of errors and accidents
Use of smart inventory placement to strategically place inventory
Access to cheaper and more transparent pricing
Reduction in time and effort in order fulfillment
Access to ultra-fast delivery
Choice of a variety of shipping aggregators
Access to multiple warehouses and fulfillment centers across the country
Specialised features such as cold storage and climate-control facilities
6 Main Factors to Consider while Selecting an eCommerce Warehousing Service
The choice of which eCommerce warehousing service is right for your business is determined by many factors such as ownership, network design, cost, and service levels. If the company plans to own the warehouse, network design comes into the picture. The number of warehouses relates to the appropriate level of service for the clients. For example, if there is only a single warehouse for the whole country, it will have a negative impact on the delivery timelines of goods to the customer.
In the case of owning the warehouse, it also becomes a tedious task to strategize ways for efficient management while scaling the organization. In most cases, retailers partner with warehousing organizations that already have the necessary infrastructure to support scale. Here are the best practices for selecting an eCommerce warehousing service;
Count of Warehouses
The number of warehouses possessed by the eCommerce warehousing service and their locations plays an essential role in determining viability. eCommerce companies need to be clear on where they want the warehouses to be located to maintain a steady supply of goods and maintain customer relationships.
Capacity of Warehouses
eCommerce warehousing services have a defined capacity. It is always essential to understand the companies' capabilities and ensure it aligns with the eCommerce warehousing service before deciding to partner with them.
Capability of Warehouses
eCommerce warehousing capabilities broadly include faster shipping times, better inventory management, tracking capabilities, transport partnerships, cold storage facilities, technological advancement and much more.
Cost of Warehouses
Even though the costs of maintaining a warehouse do not fall directly under eCommerce companies now, they need to consider other expenses like storage cost per day, the transaction cost for shipping, etc.
Client Base of Warehouses
The existing client base of eCommerce warehousing services speaks volumes about their capabilities and offerings. It is easier to evaluate them based on customer reviews.
Communication of Warehouses
Communication serves two purposes. In the case of newer warehousing and storage services that are entering the market, it is difficult to evaluate them based on their clientele, as they have fewer clients that can speak on behalf of the eCommerce Warehousing service that they have partnered with. During such situations, the timely communication practised by its operators plays a crucial role in determining their services. Also, expecting accurate analytics such as reports of inventory stored and on-time deliveries is vital for eCommerce businesses to measure the performance of their supply chain.
Most eCommerce storage and warehousing services give clear ideas about their services and work as partners to enable the growth of their partner organizations. The eCommerce companies need to pick and choose the right fulfillment partner and scale from there.
Read our blog on logistics costs to get an idea of what expenses an eCommerce retailer incurs and how to mitigate them.
Conclusion: Why is eCommerce Warehousing Right for Your Business?
The frequency of emergence of online retailers is the result of multiple benefits that come with operating on the virtual market. One of these is the lack of necessity to own a warehouse as eCommerce warehousing requirements can be offloaded to dedicated companies.
Furthermore, firms try to operate by the Just-in-Time system that envisages possessing the least amount of warehouse stocks. Attempts to restrict them are associated with the desire to reduce costs; however, there are no possibility to eliminate them. The flow of material goods within the framework of the logistics chain is not constant but first and foremost results from restrictions on geography and time.
Hence, although owning a warehouse is not necessary in the case of an online shop, availing its surface area as a temporary place for storing goods appears to be an intrinsic process in the servicing of the eCommerce supply chain.
These days, most online sellers opt to partner with fulfillment companies to ease the requirements of their business which helps them in eCommerce warehousing. These fulfillment centers not only provide warehousing services, but also assist with branded shipping, eCommerce logistics, and a lot more during both pre and post-sale of any products. WareIQ can step in to empower businesses to flourish online.
WareIQ is a top player in the eCommerce fulfillment services space for some of the most reputed brands in India. WareIQ enables same-day delivery and next day delivery – an Amazon Prime-like experience for eCommerce players by storing inventory closer to the end customers. WareIQ optimises delivery speed & costs through a nationwide network of fulfillment centers, micro-fulfillment centers & urban dark stores. It empowers online & D2C brands to sell faster, sell everywhere & sell more by providing easy integrations to 20+ online marketplaces/platforms.
With world-class WMS functionalities, WareIQ handles the entire range of intricate operations in the eCommerce fulfillment process, ranging from Inbound Operations such as scanning and quality check, through 100% accurate Pick and Pack, to Inventory Management across all channels.
WareIQ's next day delivery and same-day delivery services are helping eCommerce businesses set new standards with respect to setting customer expectations and fulfilling them with high efficacy. Also read warehouse vs fulfillment center.
At the same time, WareIQ customers realise significant cost savings and wider reach due to better negotiations with shipping partners, strategically placed warehouses, economies of scale and scope in warehousing, and data-driven decision making.
Are you eager to know more about WareIQ's offerings if you sign up now? Find the features of the best-in-class, category-defining fulfillment services for eCommerce & D2C brands below:
Pan India Fulfillment & Darkstore Network: Plug-and-play fulfillment infrastructure with no minimums, which is compliant with Amazon Seller Flex, Flipkart Assured, Myntra and other marketplaces
Inventory & Network Planning Excellence: Best-in-class AI models for sales forecasting, product segmentation, and inventory management to reduce inventory by 40% and increase revenue by 10%.
Vertically Integrated Fulfillment Tech Stack: Our Fulfillment Tech Solution supports integrations with 20+ top marketplaces & D2C platforms, and prominent national, regional and hyperlocal couriers, enhancing reach by covering deliveries for 27,000+ pin codes
Supply Chain Productivity Applications: Integrate a host of supply chain productivity apps with a single-click to your existing CRMs, ERPs & accounting software to manage your logistics workflows from one command center. Use Apps like RTO Shield to get 100% RTO protection, Branded Tracking to turn your order tracking page into a profitable marketing channel, and many more.
Trusted by 300+ top Indian brands, we are helping them accelerate online sales and expedite their growth through a synergistic combination of advanced technology, robust fulfillment infrastructure & seller enablement services!WareIQ is backed by leading global investors including Y Combinator, Funders Club, Flexport, Pioneer Fund, Soma Capital, and Emles Venture Partner.
eCommerce Warehousing: FAQs