What are Fulfillment Services for eCommerce? A Detailed Guide in 2023
To understand what fulfillment services are, why it's essential in 2023, and their benefits for your business, we need to first talk about the supply chain issues faced by many eCommerce retailers. Since the pandemic began, we've all been experiencing problems with shipping aggregation and the supply chain. The challenges we have experienced began with pandemic-related restrictions and shutdowns.
Without supply chains that can keep up with current demand, vendors have had trouble getting the supplies and goods they needed. This negatively impacts customers, as they waited for their products to be delivered. The delays were worsened by other factors such as weather, lack of warehouses, labour shortages, etc. These factors were compounded when they created a flow that caused delays. This was a trend across eCommerce enterprises and affected all parties involved.
Many fulfillment services that deliver goods suffered cash flow issues due to the pandemic. The customer's impression of your company is determined by how they feel while receiving their order. Successful fulfillment platforms and branded shipping improve customer satisfaction and build a better brand presence.
For customer satisfaction, streamlining and optimising your fulfillment services is critical. The online and offline elements of the business should work together to ensure that customers are satisfied with the service they receive, both in-store and through the shipped product.
What is eCommerce Fulfillment?
eCommerce fulfillment is the process of completing online orders. If someone orders your product via one of your online stores, you must deliver it quickly and at a reasonable price. An eCommerce fulfillment service deals with the process of customer orders, specifically receiving, storing, and shipping. It is also responsible for processing orders and dealing with customer returns.
A well-planned and professionally managed eCommerce fulfillment service saves both time and money and is only one of the necessary parts of an extensive eCommerce business. The core feature of successful online retail are well-executed fulfillment services that help you expand your market reach and build customer loyalty by improving your efficiency.
WareIQ – Amazon-prime Like Logistics for Modern Brands in India
WareIQ, an eCommerce fulfillment company, empowers online brands with a superior-tech platform to compete with Amazon like service levels by bringing their average delivery timelines from 5-10 days to 1-2 days.
"WareIQ came to Gynoveda with a full stack fulfillment platform & gave Gynoveda access to a nation wide network of fulfillment centers & last mile & hyperlocal courier partners closer to our customers based out of North East & North India.

They made

same-day delivery possible

for us in metros.

"
What are the Steps Involved in the eCommerce Fulfillment Process?
Product Receiving
The first operation included in fulfillment services is receiving. When your products are delivered to the fulfillment center, they are entered into inventory and placed on shelves where they are ready to be shipped. It is useful to organise these products according to their delivery dates. You can accept and fulfill requests manually. Or, if you switch to using software to do it, you can integrate your cart or marketplace that will automatically look for orders based on the inventory.
Inventory Management
Proper inventory management means systematically tracking all products so that if and when you run out of goods, they are immediately replenished (know more about stock replenishment). The IMS can store and manage products in your inventory, meaning you won't have to worry about the logistics costs of product handling. Continuous processes such as audit functions should be performed regularly to avoid complications in fulfillment services.
Inspect your stock to ensure that items are in good shape, and discard any damaged items. If you're missing an SKU, refer to your inventory or CRM software to track it down. One of the main challenges that retailers face is inventory management because they may not know what their customers want and need. Partnering with a competent fulfillment service provider, being organised, and staying informed about inventory levels can solve this issue.
Order Fulfillment
An eCommerce business can self-fulfill their orders or hire fulfillment services to do it for them. This includes the following three activities:
Picking: It can take days for a company to fill an order. Selecting the product to be fulfilled is the first step in the process. You can pick from a single location or multiple locations across your warehouse if you have different products at each site. To quickly fulfill orders, find reliable staff that can handle the logistics at your warehouse. If your business receives many orders, it will be best to have staff dedicated to this process. The speed increase with this methodology is significant. Faster and hassle-free automation as well as partnering with fulfillment partners can be implemented to improve the pick and order process. Automation can create smaller orders and send them to the consumer in one batch.
Packing: Once all the items in an order have been picked up, they must be adequately and attractively packaged. Packaging is an essential aspect of order fulfillment services because it is a physical reflection of your brand presence. Hence, you should concentrate on various packaging plans and choose what works best for your brand image. You should make sure that your packages are labeled and ready to be shipped. In either case, you should use a good packing strategy to ensure the safety of your package. Custom packaging could also be made available.
Shipping: Logistics is crucial in order fulfillment services. Having a timely shipping experience can boost the experience of your customers and make any trouble or delays with shipping, less likely. The transport of goods often includes selecting a transport company and fulfillment services.
Reverse/Return Logistics
Reverse logistics is about tackling all the items that were returned. Rising competition in the market means that return orders are inevitable. Any company must manage this process efficiently. If your fulfillment service processes your items faster, they will quickly process the refunds. This would lead to the items and the refund being completed faster. Many fulfillment service providers allow you to automate your non-delivery report and handle the refund of orders. Since they take responsibility for all rebates, they can also dramatically lower the number of returns you may have to process.
What are Some Common Misconceptions About Fulfillment Services?
Warehousing and Fulfillment are Interchangeable Terms
This statement is false. The terms warehousing and fulfillment are not the same. Warehousing refers to storing products in a particular place until they are ready to be distributed. Fulfillment refers to the entire process of delivering a product to the end customer. A distribution center created by 3PL fulfillment services is traditionally used only for order fulfillment and inventory management. Fulfillment centers, however, also take on order management duties and fulfill orders given by purchasing departments.
The Fulfillment Center Should be Closer to the Business Location
Shipping can become more expensive if you're shipping to your location (business) rather than your customer's location. You have to pay for the extra cost of having items shipped from the fulfillment center closer to your location. It can be challenging to maintain inventory and storage, as you will have to make compromises on-site. You need to try and have your fulfillment centers located closer to the customers to enable faster delivery.
Self-Fulfillment is the Cheapest Way to Fulfill Orders
Automation is beneficial if you ship out less than ten orders per day. But if you ship more than 20 to 30 orders each day, we recommend taking a shot at outsourcing your needs to fulfillment services. Training facilities and resources are necessary for a business's success. Without these, it would be hard to innovate and update products quickly.
It Will be Much Cheaper if a Fulfillment Center is Located in a Tier-2 or Tier-3 City
It can be challenging to maintain inventory and storage, as you will have to make compromises at the location. It might be cheaper in the short run to store your products in a remote, out-of-the-way place and deal with slower shipping, but you need to research the area of your target audience to avoid higher combined shipping costs. Try to have your fulfillment centers closer to the customers to reduce costs.
What are the Benefits of eCommerce Fulfillment Services?
Focusing on Core Business
Outsourcing can free up time spent on mundane tasks. Rather than wasting time taping boxes, invest your time in growing your business. As a business grows, order fulfillment becomes more complex and risky. You can lower your risk of delays by outsourcing the shipping process to a third-party eCommerce fulfillment service. It will give you the time and resources to focus on other tasks like designing your products, marketing them, and selling them.
Lowering Shipping Costs
You won't benefit from the negotiated shipping rate if you ship orders yourself. Fulfillment services have warehouses all over the country and divide your inventory, so you don't have to pay for distribution in one location. They utilise tools to compare rates with couriers to reduce shipping fees.
By partnering with a 3PL eCommerce fulfillment partner, you can get your inventory to the customer's door quicker and cheaper. By shipping from more than one location, you can maintain bulk items closer to customers, which leads to faster delivery.
Increasing Shipping Speed
Outsourcing fulfillment services will allow you to provide faster delivery. You can place inventory closer to your buyers and have warehouses all over the country for efficiency. Retailers need to be able to ship products quickly to customers and meet demand. An eCommerce fulfillment partner can help you do just that by meeting expectations and competing with big stores.
Establishing Fulfillment Infrastructure
It can be a nightmare to deal with the storage of orders if you handle them on your own. Storage entails a lot of eCommerce warehousing and operating tasks, which can be solved using asset and inventory management software. To have a fulfilling infrastructure, you need to have people working for you and providing storage and security.
All of this comes at a significant monetary investment. When you outsource to a 3PL eCommerce fulfillment service, you will have access to improved storage space and won't be penalised for your usage. If you have fluctuations in sales volume, they have plenty of resources to deploy according to your order demands.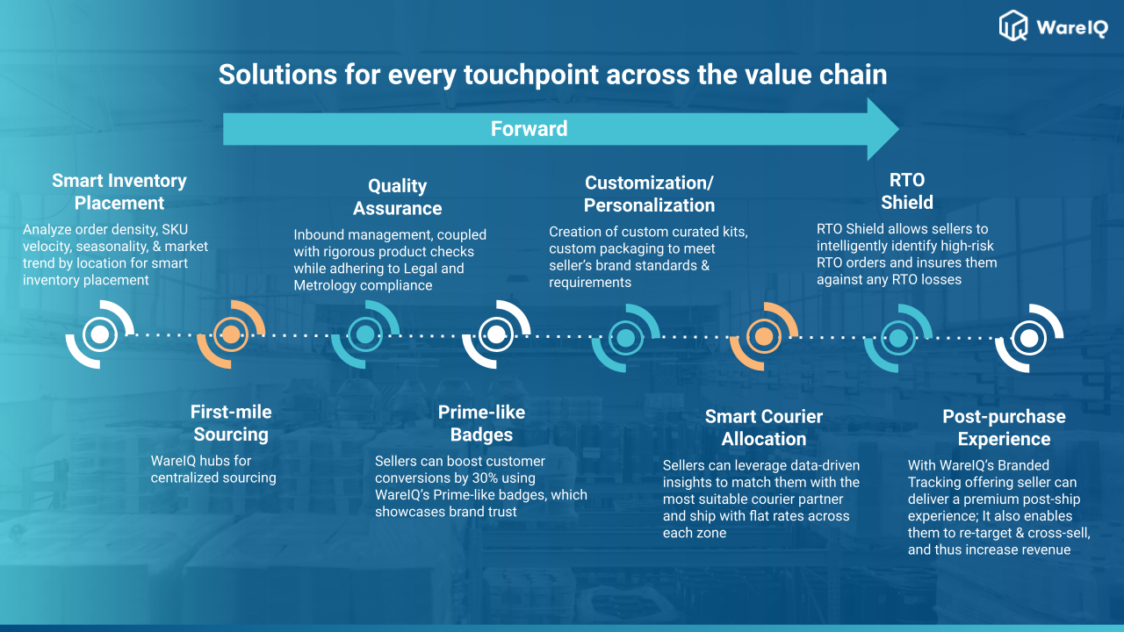 Keeping Buyers Up-to-Date
Online buyers need consistency and transparency when buying products to trust the company they are purchasing from. If you use fulfillment services or outsource your needs to a third-party eCommerce fulfillment service, you can provide accurate delivery confirmation at the checkout page. They have an experienced workforce, and the capacity to deliver on time.
Reducing Operating Costs
Moving fulfillment services to an external location can be costly, but businesses often overlook the fact that self-fulfillment also has costs. Inventory storage is a significant expense and will continue to grow as eCommerce retail evolves. Additionally, outsourcing fulfillment services often lead to high rental fees for warehouse space. Outsourcing to third-party eCommerce fulfillment providers can save overhead costs by only paying for necessary items. You are also insulated against seasonal changes in sales volume.
Expanding Your Reach
You can receive orders from any state or country with an exemplary eCommerce fulfillment service. Organised and efficient fulfillment will help you reach your business goals. It can be intimidating to understand complicated international shipping and customs rules when managing orders on your own. International shipping rates are even more complex because they are governed by different regulations and currencies. As a result, many retailers keep their shipping options local or regional. But outsourcing fulfillment services can help you get your products to more people. Many fulfillment services have the infrastructure for shipping around the world.
Accessing Superior Technology
With a tech-enabled 3PL eCommerce fulfillment service, you can gain access to periodic inventory reports and crucial metrics that can assist you in making strategic decisions. A 3PL will provide you with real-time access to essential data such as insights on inventory and orders, forecasting, determining zones for distribution, and performance reports.
What are the Costs Associated with Fulfillment Services?
When calculating the costs of an eCommerce fulfillment service, different models need to be considered. There need to be calculations on the warehousing and fulfillment services and the channels and types of distribution.
Self-Fulfillment
When it comes to self-fulfilling orders, you need to take out loans due to the excessive use of resources. Staff needs to be trained in picking and packaging, and storage space and shipping services must also be obtained.
3PL Fulfillment
3pl Fulfillment services are a great way to scale your business up. It is a cost-effective solution, as it allows people to avoid all sorts of expenses, including labour costs and other miscellaneous costs. You only need to find a 3PL eCommerce fulfillment service and choose the fees you want to pay. Customers must pick 3PL fulfillment services closer to their location for an optimal experience.
Dropshipping
Early in a business, you don't have to invest any real money. Instead, your suppliers cover all the manufacturing, storage, and shipping costs with very little administrative or customer interaction. However, as your business grows, it can be hard to scale up if you need to maintain relationships with multiple channels.
Fulfillment by Amazon
Fulfillment by Amazon is when an Amazon.com seller sends their products directly to Amazon fulfillment centers. It's only for products on Amazon that have Prime status, and it's the most expensive option when selling on Amazon.
With Seller-Fulfilled Prime (SFP), Amazon shipping can be outsourced to different sellers who are trustworthy. Sellers can receive their orders within two days with FBA. FBM, which has a lower cost, renders all Fulfillment services through the seller and is responsible for purchasing and maintaining inventory and handling customer service but provides no Amazon packaging.
Which Types of Businesses are Best-Suited for eCommerce Fulfillment Services?
One way for businesses to sell products more efficiently is by using an eCommerce fulfillment service. It can be beneficial for some industries, such as eCommerce retail.
Accessories Fulfillment
If you sell accessories, you can rely on more efficient third-party fulfillment services by automatically fulfilling any orders at the time of purchase.
Beauty & Makeup Fulfillment
You want to make sure that your makeup is shipped carefully so your customers can conveniently pick it up. Make it a point to consider the ease of transmission – even if you're sending a small package.
Apparel Fulfillment
Delivery of your clothing items is integral to running a successful garment outfit. With discrepancies in sizing, colour, and styles, working with 3PL fulfillment services that competently coordinate order volume is essential. A 3PL eCommerce fulfillment service should also offer the provision of a return, mainly when customers try on their order before purchase.
Diet & Supplement Fulfillment
The US FDA doesn't regulate dietary supplements, but for a rapidly growing market, it is essential to be able to ship and track inventory. 3PL fulfillment services ensure that this innovative business can expediently deliver products.
Electronic Appliances Fulfillment
Customers often need customer service when they order items online. Ensure your company offers customer service in addition to quality products and proper storage.
Toys Fulfillment
Selling toys is unpredictable unless you forecast and plan. Inventory and forecasting tools work better with 3PL fulfillment services with software to manage the process.
Pets Accessory Fulfillment
Customers are trusting when they purchase pet accessories from a company. They have high expectations for transparency during the purchases of your brand's products. 3PL fulfillment services are necessary to create and fulfill consumer desires.
Collectibles Fulfillment
eCommerce brands need help storing inventory and fulfilling orders. Etsy and Facebook Marketplace are some companies that cover the growing market for other items people are willing to buy.
Home & Kitchen Appliances Fulfillment
Kitchen appliances are constantly being developed, with people looking for the following new and innovative products that can be bought on the internet.
Luxurious Goods Fulfillment
Luxury goods can be vulnerable and fragile, so 3pl fulfillment services take excellent care to ensure your items are finely handled throughout storage and processing. They have virtually no cases of broken or damaged luxury goods.
Games Fulfillment
If you have an excellent idea for a game, the eCommerce market is the best place to sell it. However, the industry can be competitive, so optimising your retail fulfillment process is one way to stand out.
Equipment Gear & Outdoor Fulfillment
You need a reliable logistics eCommerce fulfillment service infrastructure to survive in the outdoor equipment and gear eCommerce industry. Cymatic offers a warehouse distribution network with drop gate technology that can help you compete in this saturated market.
Healthcare Fulfillment
It is critical to have the proper eCommerce fulfillment service when expanding your online store. Without the correct location or team, it isn't easy to fulfill an order on time and manage inventory efficiently.
Home and Household Goods Fulfillment
eCommerce homeowners and brands can now receive high-quality eCommerce fulfillment service support from 3PL fulfillment services, which have highly skilled fulfillment experts. It will save you time and money as you scale your brand, but it will also help optimise your supply chain.
F&B Fulfillment
Customers rely on eCommerce businesses to get food and beverages delivered more than ever. Consumers expect food and drinks to be fresh and perishable. Food that is provided by an eCommerce business needs to be stored and supplied carefully.
Should You Outsource Operations to Third-Party eCommerce Fulfillment Services in 2023?
If you're fulfilling orders for your business and see a significant influx, it's time to reach out about scaling. Use fulfillment services to help ship and process these orders quickly. If you are not using technology to optimise operations, your business will grow inefficiently. To do so, be sure to have an eCommerce fulfillment service that provides software that will suit your needs and the company's growth.
Here are some questions to help determine if you should outsource your fulfillment requirements to 3PL fulfillment services.
Do You Struggle in Determining How to Plan for Storage and Inventory?
If the answer to this question is yes, consider outsourcing your inventory and warehouse management to third-party fulfillment services.
Do You Spend Too Much Time Fulfilling Orders?
If you can fulfill orders on your own, then there is no need to invest in fulfillment services for your business. However, if you are unable to do that, it may be worth looking into an eCommerce fulfillment service for any excess orders.
How Do You Check Your Customer's Shipping Preferences?
If you want to store products closer to home, take advantage of fulfillment services
How Do You Plan to Grow the Business?
If your business is projecting enormous growth, it's time to switch to 3PL fulfillment services.
Conclusion: Is it Worth Partnering with an eCommerce Fulfillment Company in 2023?
There are many advantages and benefits that come with partnering with 3PL fulfillment services. A few of them are listed below:
Improved Time Management
Saving time on fulfillment through fulfillment companies can help grow your business. Outsourcing it to a more conveniently located company will ensure timely delivery and better rates for shipping.
Cost Benefits
Upfront costs of in-house fulfillment come with seasonally shifting overhead expenses that require employing a full-time staff team. Outsourcing gives you more flexible, stable prices and better deals on storage and insurance.
Improved Technology
Outsourcing fulfillment requirements to an eCommerce fulfillment service can help utilise their existing technology and infrastructure, freeing up your time and money for other uses. Integrating your eCommerce platform with that of fulfillment services is a smart option.
Business Growth
Outsourcing your fulfillment responsibilities can help you focus on other aspects of the business and provide higher-quality service to customers.
Market Reach
Choosing an eCommerce fulfillment service can help your business reach global audiences without you having to deal with the logistics. You can focus on what's important for your business, like marketing and sales, knowing that your partner will handle the other tasks.
If you are seeking to benefit from all the advantages of partnering with fulfillment services and much more, WareIQ can be of great assistance.
Established in 2019, WareIQ, a Y-combinator backed startup, has rapidly grown to be the leading provider of full-stack eCommerce fulfillment services for some of the most reputed brands in India. WareIQ offers a full-stack platform for eCommerce companies to enable same-day delivery and next day delivery to customers – an Amazon Prime-like experience but accessible to everyone.
WareIQ has empowered brands to sell more, sell faster & sell everywhere due to:
WareIQ has customised offerings for merchants experiencing different order volumes as well as having different delivery speed expectations. WareIQ is probably one of the very few fulfillment tech companies in the world that have same-day delivery service for their customers under their product "WareIQ RUSH".
With world-class WMS functionalities, WareIQ handles the entire range of intricate operations in the eCommerce fulfillment process, ranging from Inbound Operations such as scanning and quality check, through 100% accurate Pick and Pack, to Inventory Management across all channels. WareIQ's next-day delivery and same-day delivery services are helping eCommerce businesses set new standards with respect to setting customer expectations and fulfilling them with high efficacy. At the same time, WareIQ customers realize significant cost savings and wider reach due to better negotiations with shipping partners, strategically placed warehouses, economies of scale and scope in eCommerce warehousing, and data-driven decision-making.
WareIQ's WMS, a centralized tech platform helps to better manage undelivered orders by reducing NDR processing time by 12 hours – a multifunctional NDR dashboard helps to track and take immediate action for undelivered orders in real-time, thereby reducing RTO by up to 10%. Automatic replenishment recommendations and easy purchase order creation capabilities on the WareIQ platform further empower eCommerce companies to leverage all possible ways of increasing their ROI.
Are you eager to know more about WareIQ's offerings if you sign up now? Find the features of the best-in-class, category-defining fulfillment services for eCommerce & D2C brands below:
Pan India Fulfillment & Darkstore Network: Plug-and-play fulfillment infrastructure with no minimums, which is compliant with Amazon Seller Flex, Flipkart Assured, Myntra and other marketplaces
Inventory & Network Planning Excellence: Best-in-class AI models for sales forecasting, product segmentation, and inventory management to reduce inventory by 40% and increase revenue by 10%.
Vertically Integrated Fulfillment Tech Stack: Our Fulfillment Tech Solution supports integrations with 20+ top marketplaces & D2C platforms, and prominent national, regional and hyperlocal couriers, enhancing reach by covering deliveries for 27,000+ pin codes
Supply Chain Productivity Applications: Integrate a host of supply chain productivity apps with a single-click to your existing CRMs, ERPs & accounting software to manage your logistics workflows from one command center. Use Apps like RTO Shield to get 100% RTO protection, Branded Tracking to turn your order tracking page into a profitable marketing channel, and many more.
Trusted by 300+ top Indian brands, we are helping them accelerate online sales and expedite their growth through a synergistic combination of advanced technology, robust fulfillment infrastructure & seller enablement services!WareIQ is backed by leading global investors including Y Combinator, Funders Club, Flexport, Pioneer Fund, Soma Capital, and Emles Venture Partner.
Fulfillment Services: FAQs