Discover Top 10 Best Logistics Companies in Mumbai For Omni-Channel Brands & Retailers in 2023
The logistics sector in India has been expanding and increasing rapidly. Mumbai, also known as Bombay, is a large city located on the west coast of India. It is the capital of the state of Maharashtra and is the most populous city in the country. Mumbai is a center for finance, commerce, entertainment, and culture, and is often referred to as the financial capital of India.
In the fiscal year 2021, Statista estimated that the Indian logistics market was worth $250 billion. With a 10–12% compound annual growth rate, this market is expected to reach 380 billion dollars in 2025. India's logistics cost as a percentage of GDP is higher at 14 percent than the BRICS average of 11 percent.
eCommerce Logistics companies plan, control, store, and carry out the flow of commodities from the manufacturer to the customer. It is a productive way to move items and their storage from the producer to the client at a reasonable price.
Many businesses strive to develop their branches in different areas of Mumbai as the city's commercial sector is expanding rapidly. They are doing so with the assistance of the logistics companies in Mumbai.
The top 10 logistics companies in Mumbai are discussed in this article. You can pick a service provider from this list to help you expand your business.
What is Logistics in eCommerce?
All aspects of the movement of goods between origin locations and consumption along the supply chain are collectively referred to as logistics.
For products to be transported to their destination in good condition, the logistics management process depends on having the right resources available at the right time. Therefore, although "eCommerce logistics" and "supply chain" are sometimes mentioned simultaneously, logistics is a critical element of the complete supply chain.
Logistics, which includes eCommerce warehousing and transportation, is the general term for transferring goods from Point A to Point B. A network of businesses and organizations must carry out several processes, including logistics, to produce and deliver goods.
Top 10 Logistics Companies in Mumbai For Omni-Channel Businesses [Updated March 2023]
You will require the assistance of eCommerce logistics companies in Mumbai to fulfill services to your clients, regardless of the size of your online store.
Based on the size of the logistics companies in Mumbai, the services they offer, and the services they deliver, we have identified that these are the top logistics companies in Mumbai.
A list of the 10 best logistics services in Mumbai in 2023 for offline and online brands are mentioned below.
WareIQ
Mahindra Logistics Ltd
Allcargo Logistics Ltd
KK Express Logistics Pvt. Ltd.
TruckGuru Transports
Express Global Logistics
Agility Logistics
PrimeTime Logi Services Private Limited
Interport Global Logistics Pvt.
Blue Dart Express Ltd
WareIQ
Founding Year: 2019
Services Offered: eCommerce fulfillment, logistics, shipping, warehousing, same-day delivery, contract logistics, first -mile delivery, last mile delivery, reverse logistics and others.
WareIQ is amongst the top logistics companies in Mumbai that B2B, B2C, and D2C brands can employ as a 3PL fulfillment partner. Brands can outsource all logistics-related operations from outsourcing order fulfillment services to inventory management to returns management.
Send your products to fulfillment centers near you in India, and WareIQ will streamline your company's logistics and fulfillment operations. It has multiple fulfilment centers in Delhi, Mumbai, Ahmedabad, Chennai, Jaipur, Bangalore and many others PAN India.
WareIQ provides same-day and next-day delivery to your consumers using the extensive nationwide distribution network. You can turn down RTO (Return To Origin) orders for your deliveries and reduce your fulfillment costs by up to 40%.
How WareIQ facilitates brand expansion through innovative distribution and logistics management?
Multiple Fulfilment Centres Which Enhances Logistics Operations
Reduced Logistics and Shipping Costs
Real-Time Analytics
Suggested Read: Find the Best Logistics Companies in Ahmedabad in 2023 for eCommerce, D2C, B2B, and B2C Sellers.
Mahindra Logistics Ltd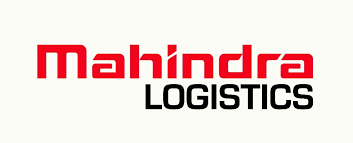 Founding Year: 2000
Location: Jogeshwari (East), Mumbai
Services Offered: 3PL service provider, Supply chain management, Transport solution facilities, and Mobility Services
Mahindra Logistics was founded in 2000 and had its corporate office in Mumbai. The business provides logistics services to both internal and external clients. Incoming and outgoing logistics, inter-plant transfer, warehousing, and line feed are among its services. Additionally, it offers People Transport Solutions, a business division that provides companies with specialized services for employee transportation to and from work. It is a leading logistics provider in India. A division of the corporation called Mahindra People Transport Solutions guarantees punctual pickups and drops while placing a strong emphasis on security, comfort, and safety.
Allcargo Logistics Ltd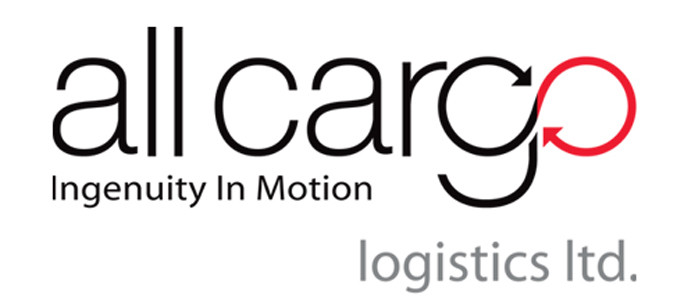 Founding Year: 1993
Location: Santacruz (East), Mumbai
Services Offered: PAN India Container Freight Station, Contract Logistics, eCommerce Logistics, All Freight and ILS, Crane rentals
Allcargo Logistics is one of the top logistics companies in Mumbai. It has established standards for providing our clients with creative, personalized solutions that help cut expenses and save time.
Customizing integrated logistics solutions has been made simpler owing to a wide range of sectoral expertise, technology-driven strategy, and assets across India.
With our highly skilled personnel, Allcargo Logistics offers services, world-class infrastructure, and reliable safety standards. NVOCC, CFS-ICD, Project and Engineering Solutions, eCommerce Logistics, and Coastal Shipping are just a few of the other services provided by Allcargo Logistics.
KK Express Logistics Pvt. Ltd.
Founding Year: 2004
Location: Andheri West, Mumbai
Services Offered: Domestic shipping, international courier, logistics services.
In 2004, KK Express Logistics Pvt. Ltd. was founded to provide domestic and international courier & logistics services to corporate businesses and many other commercial organizations in various business disciplines and industries. It's headquarters are in Mumbai, Maharashtra.
For the past 18 years, KK Express Logistics has successfully offered domestic and international logistics services in India, Asia & Far East, the Middle East, the United Kingdom, Europe, Africa, the USA, Canada, and Australia & New Zealand.
With the assistance of its long-experienced, qualified, compelling, and energetic team of specialists in Domestic & International couriers, cargo, and logistics, KK Express Logistics Pvt. Ltd. has become one of the top logistics companies in Mumbai.
Celcius Logistics Solutions

Founding Year: 2020
Location: Vashi, Navi Mumbai
Services Offered: cold storage services, logistics, supply chain management and other logistics solutions.
Did you know? Celcius logistics is India's largest ONLINE cold chain network. It was founded in 2020 by Swarup Bose and is headquartered in Mumbai. They deal Logistics And Supply Chain and is one among top logistics companies in Mumbai.
The team aims to bring together Transporters and Manufacturers of perishable product for sectors like Dairy, Pharmaceuticals, Fresh Agro produce, Frozen products, and more. Celcius is India's first and only asset light cold chain marketplace with a web and app based SaaS platform that brings the complete cold chain solution network ONLINE.
Express Global Logistics
Founding Year: 1998
Location: Sankli Street
Services Offered: Project Logistics, Contract Logistics, E-commerce Logistics, All Freight Forwarding, Third-Party Logistics, and Equipment rentals
Another substantial logistics support business with a long history in Mumbai is Express Global Logistics, which has developed a solid clientele among the city's business establishments.
The firm has excellent planners and specialists who undertake in-depth market research before offering solutions for supply chain management and logistics support. It also provides efficient technological help. They now hold the top spot amongst the leadinglogistics companies in Mumbai because of their outstanding efficiency. They provide services like freight forwarding, equipment rental, and project logistics. They also offer custom clearance services.
Agility Logistics
Founding Year: 1979
Location: Makwana Road, Andheri East, Mumbai
Services Offered: Supply Chain Management, E-commerce enablement, Sustainable warehousing, Digital Supply Chain, and Disruptive Technologies
Agility Logistics has its headquarters in Mumbai, Maharashtra, but was founded in Sulaibiya, Kuwait. High-quality, sustainably designed logistical services have caused them to be on the list of top logistics & warehousing companies in Mumbai.
Global multinationals, local and regional leaders, and small and medium-sized businesses benefit from Agility Logistics' strategic, ready access to transportation networks. The industries targeted include commercial real estate and facilities management, fuel logistics, airport services, customs digitalization, remote site services, e-commerce logistics and last-mile deliveries. In addition, supply chain, developing markets logistics index, and trade services are all provided by Agility Logistics.
Suggested Read: List of the Best Logistics Companies in Maharashtra
PrimeTime Logi Services Private Limited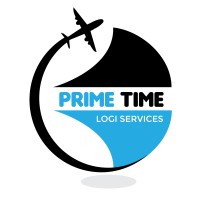 Founding Year: 2019
Location: Andheri, Mumbai
Services Offered: Freight Forwarding, Custom Clearance, Transportation, DGFT Services and Warehousing
PrimeTime was Co-founded by Gaurav Agarwal in 2019. They, PrimeTime Logi Services Private Limited , provide wide range of international freight services to their clients, all of which are supported by a worldwide logistics network, a wealth of knowledge, and ample resources.
To meet the demands of today's highly volatile market conditions, PrimeTime Logi offers scalable, customized services. Door-to-door freight forwarding operations to sophisticated supply chain solutions.
Experts with vast knowledge and experience in international logistics support their activities. This allows them to efficiently manage shipments by air, sea, and land.
PrimeTime Logi Services are amongst the top logistics companies in Mumbai because of its wide range of services and specialized knowledge in delivering a cargo of varying sizes and volumes worldwide to enable just-in-time delivery.
Interport Global Logistics Pvt.
Founding Year: 2014
Location: Choithram Gidwani Rd, Mumbai
Services Offered: Freight Forwarding, Logistics Solutions, Transportation & Distribution, Custom Clearance, Project Cargo, Warehousing & warehouse management, Import/ Export Consolidation and Sea/ Air/ Rail Freight
Initially, Interport Global Logistics Pvt. I was a small local mover and packer. They are presently one of the top logistics companies in headquartered in Mumbai. Its activities include import/export consolidation, warehousing, project cargo handling, international forwarding, shipping and transport, customs brokerage, and NVOCC.
They provide customers with trustworthy, affordable "door-to-door, one-stop" logistics and relocation solutions. All the information pertaining to the shipment and the customer is kept in one place, and Interport guarantees swift customer service and the fastest delivery automation system.
Blue Dart Express Ltd
Founding Year: 1983
Location: Andheri East, Mumbai
Services Offered: Distribution services, Air express, Freight forwarding, Supply chain solutions and Custom Clearance
India's Blue Dart Express Ltd. is a 3PL business headquartered in Mumbai, Maharashtra. In 1983, Mr Tushar Jani founded the company. Blue Dart Express serves over 36,000 pin codes in India and over 225 other countries. They provide a selection of service-bundled payment alternatives. These services include time-based/slot-based delivery, automated proof-of-delivery during fulfillment, weather-resistant packaging for orders, cash-on-delivery delivery, and automated proof-of-delivery, which makes blue dart one of the top 3PL logistics companies in Mumbai.
How to Choose the Best Logistics Company in Mumbai?
There is no place like Mumbai and choosing the best logistics company in Mumbai can be a challenging task. Here are some factors that you can consider to make an informed decision:
Years of Experience: Look for a logistics company that has been in the industry for a while. A company with years of experience would have a good understanding of the challenges that come with transportation and would be equipped to handle any issues that may arise.
Company's Reputation: Research the reputation of the logistics company you are considering. Check their reviews online, ask for references, and gather feedback from other businesses that have worked with them.
Range of Services: Look for a logistics company that provides a wide range of services, such as transportation, warehousing, packaging, and customs clearance. This will ensure that they can provide end-to-end solutions for your business.
Latest Technology: Choose a logistics company that uses the latest technology to manage and track your shipments. This will provide you with real-time visibility and control over your inventory.
Cost of Service: Compare the costs of different logistics companies in Mumbai. While you may be tempted to choose the cheapest option, it is important to consider the quality of service provided.
Customer Service: Whether offline or online good customer service is the key. Check the customer service of the logistics company. They should be responsive, have clear communication, and be able to provide you with regular updates on your shipment.
If you focus on these factors you can easily choose the best logistics company in Mumbai for your business, big or small.
Conclusion
Now that you know the top logistics companies in Mumbai, you still need to decide which ones you want to work with. Before partnering with a logistics service provider, an eCommerce business must consider several factors, including shipping prices, the size of the distribution network, and order tracking. In addition, this choice might also take into account a lot of industry-specific factors.
How WareIQ Improves Logistics Management and Enhances Fulfilment Operations For Companies in Mumbai?
Logistics planning is a continuous optimization process that necessitates frequent attention and time. Because of their limited bandwidth, many businesses choose WareIQ as their fulfillment and distribution partner to employ the logistical and inventory planning services and capabilities they demand.
With years of experience in shipping and fulfillment services, WareIQ is an Integrated eCommerce fulfillment tech stack to manage and boost logistics. We've established the tools and logistics infrastructure that B2B and B2C brands can rely on to help them organize their logistics and shipping needs. To meet both anticipated and unpredicted issues to make sure that each of our consumers can fulfil the correct order at the right time and cost, making us one of the top logistics companies in Mumbai.
WareIQ provides solutions for eCommerce logistics, starting with managing and storing your products. With WareIQ, your business may use a distributed inventory approach to keep their products at one or more of our conveniently positioned fulfillment centers and ship anywhere swiftly and affordably.
Are you eager to know more about WareIQ's offerings if you sign up now? Find the features of the best-in-class, category-defining fulfillment services for eCommerce & D2C brands below:
Pan India Fulfillment & Darkstore Network: Plug-and-play fulfillment infrastructure with no minimums, which is compliant with Amazon Seller Flex, Flipkart Assured, Myntra and other marketplaces
Inventory & Network Planning Excellence: Best-in-class AI models for sales forecasting, product segmentation, and inventory management to reduce inventory by 40% and increase revenue by 10%.
Vertically Integrated Fulfillment Tech Stack: Our Fulfillment Tech Solution supports integrations with 20+ top marketplaces & D2C platforms, and prominent national, regional and hyperlocal couriers, enhancing reach by covering deliveries for 27,000+ pin codes
Supply Chain Productivity Applications: Integrate a host of supply chain productivity apps with a single-click to your existing CRMs, ERPs & accounting software to manage your logistics workflows from one command center. Use Apps like RTO Shield to get 100% RTO protection, Branded Tracking to turn your order tracking page into a profitable marketing channel, and many more.
Trusted by 300+ top Indian brands, we are helping them accelerate online sales and expedite their growth through a synergistic combination of advanced technology, robust fulfillment infrastructure & seller enablement services!WareIQ is backed by leading global investors including Y Combinator, Funders Club, Flexport, Pioneer Fund, Soma Capital, and Emles Venture Partner.
You Can Also Check: Find Best Logistics Companies in Surat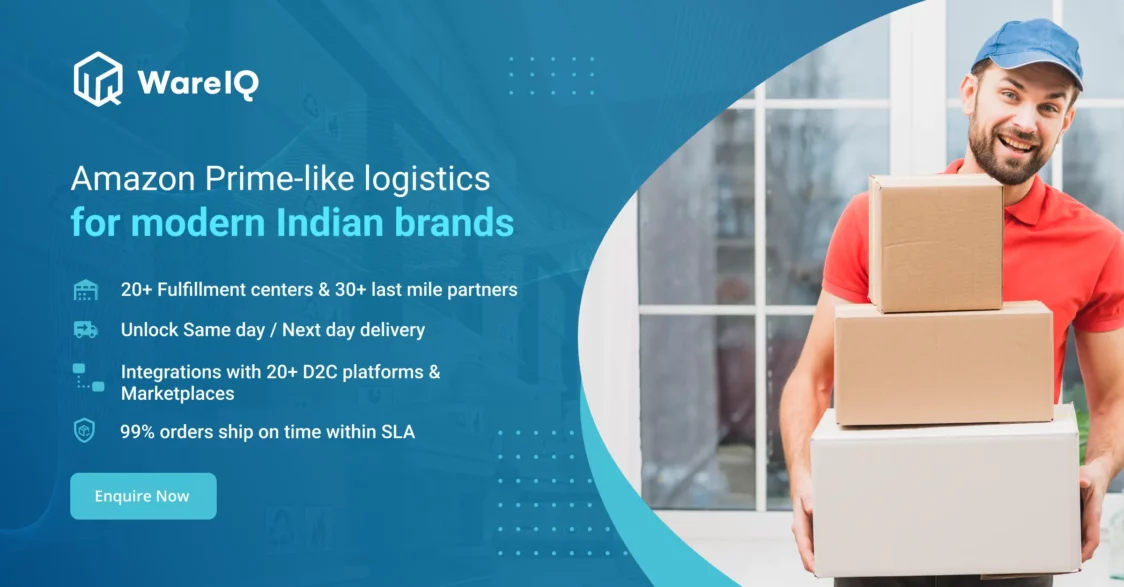 You can Also Read The List of Top 10 Warehousing and Logistics Companies In Delhi NCR and logistics companies in Bangalore.
Logistics Companies in Mumbai: FAQs [Frequently Asked Questions]