List of the Best Logistics Companies in Maharashtra for Online and Offline Sellers in 2023
Maharashtra is one of the most significant states in India. It is the 2nd largest state by population and the 3rd largest by geographic area. Not only is it home to the largest city in India by population and the financial capital of the country – Mumbai – but it also has many other, albeit smaller emerging cities such as Pune, Nashik, Nagpur and Aurangabad, just to name a few. The recent completion of the Samruddhi Mahamarg, an international-standard expressway that spans almost the entirety of the length of the state, has made moving between the major cities a breeze.
It is also famous for being the largest producer of Alphonso Mangoes in the world, home to Bollywood, the 2nd largest film industry in the world and having the largest economy in the country. This makes it a hub for business activity in every type of sector imaginable. Therefore, it also has some of the oldest and most experienced logistics companies to help the uprise of sellers of all sizes to get their goods and services to their customers. In this blog, we will take an in-depth look at the advantages of using logistics companies and the 10 best logistics companies in Maharashtra.
What are the Advantages of Using Logistics Companies in Maharashtra?
Integrates With Multiple Selling Channels
A standalone WMS might take time to purchase and operate in addition to being pricey. On the other hand, a lot of logistics companies in Maharashtra have their own in-house systems that can integrate with various eCommerce marketplaces, website-hosting platforms and shipping providers. You can access all of your essential order and inventory information through a central dashboard that is available from anywhere. Also, you will be able to analyze historical data from former sales quarters so that you can compare your current performance with those from a selected earlier one.
Gives You Access to Cutting-Edge Facilities
Most logistics companies in Maharashtra have easy access to the most recent technology and functionality. The many ways they can use technology to boost your productivity include WMS software, various kinds of delivery trucks, automated inventory and order management across channels and much more. Given that most of the logistics companies in Maharashtra are in direct rivalry with one another for your business, they focus on providing their clients with cutting-edge amenities at the lowest rates possible.
Reduces Operational Expenses
By working with logistics companies in Maharashtra, you end up saving significant amounts of money because they take care of virtually all of your logistics and fulfillment requirements, and the cost is typically extremely affordable so that they can broaden their list of prospective customers. Most 3PL companies have alliances with a number of other companies to carry out various tasks, including last-mile delivery and shipping. They can thus take advantage of large-scale discounts that are unavailable to a single seller. This presents you with the chance to increase your order-by-order profitability, which will ultimately lead to immense savings for your company.
Provides Solutions for Every Logistics Task
When you engage with logistics companies in Maharashtra, you can decrease time and effort, as well as costs. The majority of logistical tasks, such as shipping goods to their relevant locations, keeping them in warehouses, selecting the right item for each order, packaging it, getting it ready for shipping, delivering it to the customer's location and more, can be assigned to your logistics partner. This helps in speeding up and streamlining the delivery process. You simply need to focus on promotions and sales because your logistics company will take care of a lot of the heavy-hitting.
Enhances Customer Perception
By giving your customers access to the latest features and technology, you can make sure they have a favorable experience with your company. The feedback you get from different forums will demonstrate the improvement in positive sentiments of your company as a result. Services that make your clients' desires as simple to achieve as feasible will be greatly valued by them. Working with logistics companies in Maharashtra that will ensure that every item is transported in the least disruptive way possible can therefore increase your chances of obtaining new and repeat purchases from prospective and current clients, respectively.
WareIQ – Amazon-prime Like Logistics for Modern Brands in India
WareIQ, an eCommerce fulfillment company, empowers online brands with a superior-tech platform to compete with Amazon like service levels by bringing their average delivery timelines from 5-10 days to 1-2 days.
"With WareIQ, UTH is able to consolidate common inventory for all platforms and get much closer to the customer through access to WareIQ's strong nationwide network of fulfilment centres, and last mile & hyper-local courier partners.

We are excited about being able to offer

same day delivery

in several pin codes due to

WareIQ

.

"
10 Best Logistics Companies in Maharashtra in 2023
WareIQ
Founding Date: 2019
Services Offered: Order fulfillment, last-mile delivery, returns management, inventory management, automated replenishment and more.
About the Company: WareIQ is one of India's fastest-emerging fulfillment and logistics companies. It provides a wide range of services covering every aspect of logistics, from product storage in a nationwide fulfillment center network to automating inventory management through a custom WMS to offering ultra-fast delivery through a partnership with the largest shipping carriers in the country. The company is also revered for its use of AI and ML to provide services such as a smart courier allocator and intelligent inventory planner. Additionally, it provides multiple value-added services, such as customized packaging, branded tracking and an app store, to make your experience truly one of a kind, a sentiment that is then carried over to your customers. Its seamless blend of technology-based services and flexible pricing makes it one of the best logistics companies in Maharashtra.
Ocean Transworld Logistics

Founding Date: 2011
Services Offered: Contract logistics, freight forwarding, customs clearance, warehousing, product consolidation and more.
About the Company: Ocean Transworld Logistics is a logistics business that offers a range of transportation and logistics solutions. They provide services such as order consolidation, warehousing, contract logistics, multimodal transportation, insurance, distribution, freight forwarding, customs brokerage, and much more. The company is skilled at handling the logistics of a wide variety of products across various sectors. Their goal is to get orders into the hands of customers in the most timely and satisfying manner. If you are seeking logistics companies in Maharashtra that specifically offer a large variety of logistics services, this could be the pick for you.
Suggested Read: Find Best Logistics Companies in Mumbai For Omni-Channel Brands in 2023
Ryal Logistics
Founding Date: 1997
Services Offered: Break-bulk services, cold chain logistics, warehousing, transportation, freight forwarding services and more.
About the Company: A prominent and long-standing figure among logistics companies in Maharashtra, Ryal Logistics has been in continuous operation since its founding in 1997. They offer a variety of services, including international and domestic freight forwarding, supply chain management and customs brokerage. Ryal Logistics assists clients in a range of industries with managing and optimizing their supply chains and can also conduct cross-border shipping of goods, making it a good choice if you need to ship your products internationally.
Cargosol Logistics
Founding Date: 2011
Services Offered: NVOCC services, warehousing, freight forwarding, customs clearance, intermodal transportation and more.
About the Company: Cargosol Logistics is a logistics firm whose headquarters are currently based in Mumbai. The business has been operating for more than a decade and offers a variety of services, such as shipping, warehousing, customs clearing, and other tailored solutions for every client. The company strives to provide an extensive range of logistics facilities to its customers in order to assist them in managing their supply chains successfully. The company also has a strong global network and has additional perks such as being able to deal with hazardous materials, offering chartering services and more.
Vivek Logistics

Founding Date: 2017
Services Offered: International and domestic shipping, customs clearance, freight forwarding, warehousing, transportation and more.
About the Company: The reputable logistics firm Vivek Logistics is based in Thane and also offers comprehensive support in the neighboring cities of Mumbai and Bhiwandi. They provide customers in Mumbai and other Indian locations with a variety of freight forwarding and logistics solutions. The business specializes in warehousing, distribution, port handling, customs brokerage, maritime cargo services and air freight logistics. It also provides extensive infrastructure, such as cold storage services, specialized containers and more, for the transportation and storage of pharmaceutical products and other perishable goods.
AAJ Enterprises
Founding Date: 2005
Services Offered: Operations management, warehousing, transportation, order fulfillment, returns management and more.
About the Company: AAJ Enterprises is a 3PL logistics company that provides services such as warehouse management and last-mile delivery, along with value-added offerings that are all included in their portfolio and are specifically tailored as per their clients' business sector and products. Their goal is to provide reliable, economical and creative solutions to tackle difficult supply chain issues. They have significantly invested in the infrastructure of their supply chain facility and operate in-house warehouses for their customers, resulting in almost no additional expenditures for them.
Prime Time Logi Services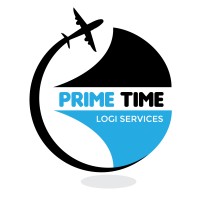 Founding Date: 2019
Services Offered: Warehousing, customs clearance, freight forwarding, transportation, international shipping and more.
About the Company: The goal of Prime Time Logi Services, one of the many logistics companies in Maharashtra, is to offer their clients efficient and cost-effective local and international logistics services. By providing end-to-end logistical solutions, they aim to gain a wealth of knowledge pertaining to their customers' operations and to establish and maintain business relationships. In order to supply goods and services that live up to the expectations of customers, they provide multiple services, such as DGFT services, intermodal transportation both domestically and internationally, and much more.
SM Express Logistics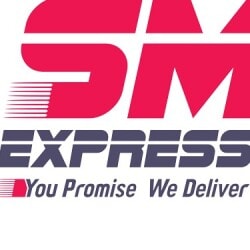 Founding Date: 2006
Services Offered: Intermodal transportation, freight forwarding, international and domestic shipping, tailored solutions, bulk shipping and more.
About the Company: One of the top logistics companies in Maharashtra, SM Express Logistics has been offering specialist logistics solutions for intermodal courier requirements for almost 20 years. The Mumbai-based company has established a name for itself as a result of the exceptional caliber of its offerings. Its operations have now been expanded to include more supply chain and logistics solutions, such as domestic and international shipping, freight forwarding, a variety of transportation options through air, land and sea, and much more.
Read: Learn More about Companies offering International Courier Services in India
V-Xpress

Founding Date: 2003
Services Offered: Intermodal transport, nationwide coverage, freight forwarding, 24/7 operation, logistics consultancy and more.
About the Company: One of the leading logistics companies in Maharashtra for the provision of express logistics facilities for road, air and rail freight in India is V-Xpress. They are the express cargo subsidiary of V-Trans India, which is a major homegrown logistics, transportation and storage company. Although the company was established in 2006, it can trace its history all the way back to 1958, prior to many mergers that made the company what it is today. Some of the services they provide include nationwide door-to-door delivery, time-adhering express freight services, 24-hour operations and much more.
Edgistify
Founding Date: 2017
Services Offered: Nationwide dark store network, warehousing, order fulfillment, inventory management, ultra-fast delivery and more.
About the Company: Edgistify is one of the most reliable on-demand logistics companies in Maharashtra. The company offers a tech-powered single-stop platform for a variety of logistical needs. By using technology, the company hopes to organize any unstructured elements of its customers' supply chain operations. In addition to conventional logistics facilities such as transportation and warehousing, it also has a nationwide network of technology-equipped dark stores for hyperlocal delivery, automated order processing and much more.
Conclusion: How WareIQ's Logistics Platform is the Perfect Blend of Advanced Features and Cost-Effective Pricing for Retailers in Maharashtra?
Maharashtra is a huge and diverse state. From the corporate headquarters of multinational behemoths in Mumbai to the emerging startup scene present in Pune to small-scale companies taking part in local industries in rural parts of the state, Maharashtra presents multiple opportunities not only for the companies that conduct business operations there but also for logistics companies looking to expand their range of clients.
Thus, it definitely isn't hard to find a company that ticks all the boxes in terms of what you require from a logistics company. However, you do still have to do a good amount of research, so you would wind up choosing an option that is the best fit for your business and your wallet. If you want a blend of both and so much more, WareIQ could be the best option for you.
WareIQ is an eCommerce fulfillment company that was incepted in 2019. The company has emerged as one of the strongest players in the Indian logistics scene and gives its partners access to the most advanced ML and AI-based technological solutions that are also extremely cost-effective. Some of our flagship features are listed below:
Pan-India Storage Network
We have an all-India storage network that comprises fulfillment centers on the national level and dark stores at the local level. We also provide intelligent inventory placement recommendations that will suggest the best place to store your inventory in relation to your customers.
Partnership With Multiple Shipping Companies
We have partnered with the largest courier services in the world to provide access to seamless same-day and next-day delivery, regardless of the destination. We also have a smart courier allocator that determines the fastest and cheapest option for every order.
International Shipping Facilities
We offer comprehensive international shipping services that take care of documentation, customs clearance and product storage in the country of delivery through our WareIQ Global platform in more than 220 countries and territories across the globe.
An In-Built WMS
We provide an in-built WMS that can integrate with several shipping companies, online marketplaces and website hosting platforms so you can view your inventory and order data from anywhere, receive real-time updates, automate reorder triggers and much more.
Returns Management
We completely handle your returns management process, including inspection, retrieval, transportation and more, and also provide you with an RTO Shield to offset any negative consequences of returns.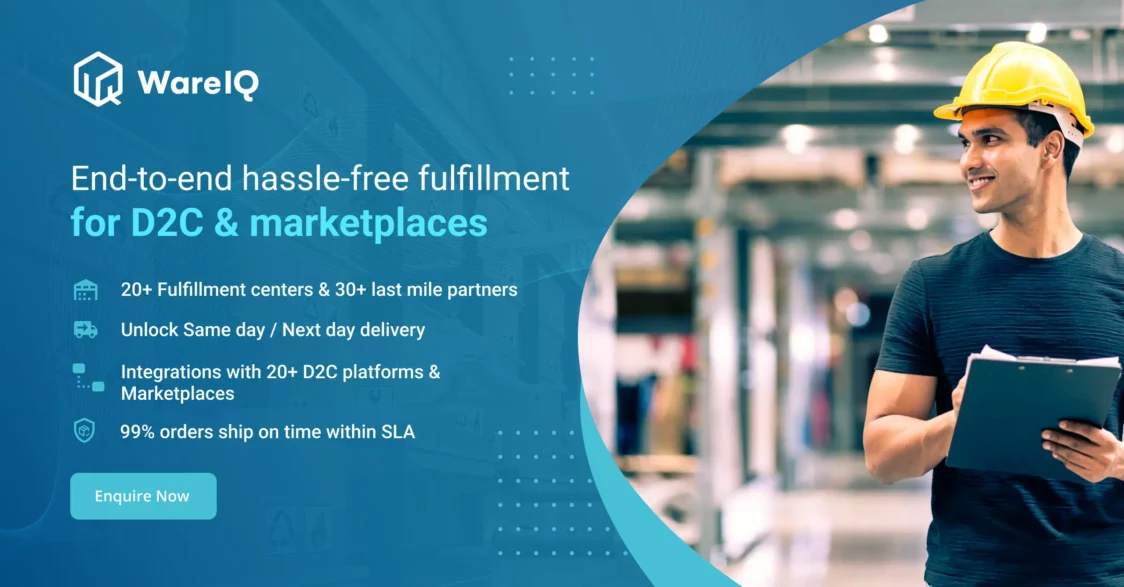 Logistics Companies in Maharashtra: FAQs