Top 10 Fastest and Cheapest International Courier Services in India in 2023 for eCommerce Sellers Looking to Sell on International Marketplaces
With the advent of eCommerce taking ship all across India, more parcels than ever have to be shipped to their respective customers. Fortunately for sellers that only distribute their products within the country, there is no shortage of eCommerce shipping companies to assist them with this task. However, retailers that seek to sell and distribute their products internationally are slightly less spoiled for choice, with their options for fast international courier services being more limited. This shouldn't be a dampener to your dreams of selling abroad as it comes with multiple advantages.
While the current total customer volume in the country sits at just below 200 million people, the global user base consists of a staggering 2.14 billion. This means that you can instantly double or even triple the size of your target audience and consequently, your sales may also increase proportionately. In this blog, we will take a look at what international courier services are, 5 ways to choose the best option, 5 advantages of using one, the top 10 international courier services in India, and how WareIQ can be of assistance.
What are International Courier Services?
Going by the literal sense of the word, you'd assume that international courier services are just conventional courier companies that offer their services internationally. While you would be right in thinking this, there are also many services and facilities that are unique to international courier services.
For instance, the customs laws, duties, and regulations may differ across countries, so you would need to have a competent courier or delivery partner that offers specialized services like customs clearance and discounted rates in order to smoothly and swiftly get your products into the country in question. In addition to these services, international courier services provide many other facilities, such as shipping aggregation, freight forwarding, warehousing, and much more.
WareIQ – Amazon-prime Like Logistics for Modern Brands in India
WareIQ, an eCommerce fulfillment company, empowers online brands with a superior-tech platform to compete with Amazon like service levels by bringing their average delivery timelines from 5-10 days to 1-2 days.
"With WareIQ's full stack digital enabled fulfillment solution, we got access to the pan India network of fulfillment centers & cold storage facilities enabling same/next day delivery, without any upfront investment in supply chain infrastructure from our end. During the IPL campaign in April 2022,

WareIQ efficiently

handled unpredictable 200x surges in daily order volumes

of ~20k/day with a

99% fulfillment rate

. With WareIQ as our preferred fulfillment partner, we witnessed 172% growth in online order volume in just 4 months, with a significant improvement in the overall customer experience in fulfillment."
5 Factors to Consider While Choosing the Best Courier Service for International Shipping in India
The extent of Their Network
Different international courier services in India have varying distribution coverage. Some companies might choose to focus their efforts on Europe and North America, while others may choose to highlight Australia. In order to get the best results, you need to figure out which countries you want to distribute your products to and find out which companies have the best distribution network and complementing facilities within those countries in addition to being able to clear customs and any other regulations they impose on imported products.
Available Pricing Plans
International courier services in India have different types of pricing plans based on the type of services they offer. Be wary that international shipping can result in exploding costs due to the wide range of procedures that need to be followed. Some companies include a range of necessary services in their base rates, such as packaging service, customs clearance, and transportation so it is important to understand your available finances and discern which international courier services in India best suit your budget.
Duration of Their Shipping Services
International customers in developed countries would be even more accustomed to ultra-fast delivery than their Indian counterparts, having been utilizing eCommerce services for longer and more frequently. Thus, it is important to leave them with a positive reflection of their experience with your company by increasing shipping speed and hence providing fast shipping. Some companies use the sea for long journeys while some use the air. There are also various underpinnings that contribute to the overall duration, such as the company's paperwork, ability to get past customs seamlessly, and more.
Scope of Their Offerings
Due to the sheer amount of competition already available in the domestic market, international courier services in India try to out-compete each other in terms of the range of services they offer. Facilities like multiple delivery options, proof of delivery, filing of NDR reports, returns management, COD service reconciliation, choice of shipping carriers, and more, in addition to typical international shipping services, can add value to your company and result in enhanced customer satisfaction and positive customer feedback.
Measures for Product Protection
Domestic shipping itself is one of the riskiest operations in the entire eCommerce supply chain and international shipping increases all the risks exponentially. Not only is it a lot more expensive but products have to travel larger distances at higher speeds and risk being detained at the port of entry for prolonged periods of time, before being able to get back on track again. All these risks will get compounded if your international courier partner does not have the relevant protections in places, such as insurance for every order and enhanced packaging.
5 Benefits of Partnering With Fast International Courier Services
Tackles Increasing Order Volumes
International courier services in India are usually well-equipped to handle increasing order volumes as companies start to scale up their offerings and reach. They already have comparatively high order capacities as international orders are typically shipped in bulk as opposed to individually, as that would just drive up the costs. Therefore, if your company is on the verge of expansion and you need assistance with handling the additional load, partnering with an international courier service could be the right option for your business.
Helps Access a Broader Customer Base
Local sellers are mostly limited to selling their items to their own populace. In a country like India, with its own gigantic population, it may not feel like a constraint. However, being able to sell and distribute your products globally can be a huge boon to your sales volumes and profit margins. Partnering with fast international courier services can make this possible and literally open your products up to the world.
Reduces Overall Shipping Expenditures
Since most international courier services in India have predetermined charges or monthly subscriptions, you don't need to worry about paying for each shipment individually. Additionally, you are not subject to unforeseen expenses, such as delays, product damage, customs clearance, and more, because the courier companies themselves usually take care of all the operational and logistical functions associated with international shipping. They also provide various safeguards to prevent you from incurring additional expenses.
Maintains Your Profit Margins
As discussed in the point above, lower shipping expenditures generally automatically lead to higher profit margins, assuming that everything is working out the way it was intended. Because international courier services in India enable you to sell your products abroad, you will instantly get more purchases and recognition, while also reducing overall shipping costs. The result is that your profit margins will increase during periods of high growth and stabilize during times of low sales volumes.
Enables You to be On Top of the Latest Trends
eCommerce as an industry is constantly evolving and on the move. If you take care of shipping and distribution yourself, it is easy not to stay on top of up-and-coming trends, which means your company will fall back compared to your rivals. Since international courier services in India are constantly battling with each other for your business, they are subject to internal pressure to constantly offer the latest trending technology and services while also being encouraged to keep costs as low as possible.
Top 10 Fastest and Cheapest International Courier Services in India in 2023
Here is the list of courier service companies in India for eCommerce Sellers Looking to Sell on International Marketplaces.
WareIQ
WareIQ is an eCommerce fulfillment company that was founded in Bangalore, Karnataka in 2019. Since its inception, the company has provided a vast list of eCommerce services that utilise cutting-edge technology. WareIQ also provides international shipping from India to its clients under the program – WareIQ Global. WareIQ's international courier service enables eCommerce retailers to sell and distribute their products to over 220 countries & territories around the world.
The company also provides storage and last-mile delivery services in the US, UK, EU and Australia, which makes it extremely convenient for you to get your products to the doorsteps of international customers without any hassles. You can also monitor all your international and local orders, across carriers and selling platforms, through a single dashboard that can be accessed from anywhere. You can also export from India to UK using WareIQ.
Aramex
Aramex is a global courier, logistics and shipping company with its headquarters located in Dubai, United Arab Emirates. Aramex, which was established in 1982, operates in more than 220 nations and offers order fulfillment services to online retailers. Additionally, it provides warehouse and inventory management, marketplace integrations with programmes like Shopify, ShopGo, Martjack and many others, as well as a variety of other specialised services that can be added on for a predetermined fee.
These include label stitching, the formation of price tags for clothing businesses, packaging services, and kitting services. eCommerce companies have the option of choosing Export Value or Export Express. While the latter offers more affordable options, the former offers faster international courier services.
BlueDart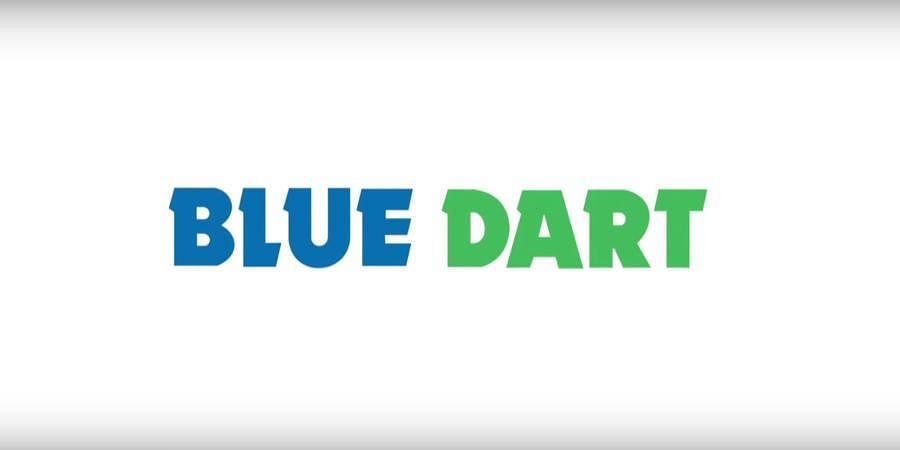 BlueDart is a domestic and international shipping company that was founded in 1983. It has emerged as one of the longest-serving logistics companies in the country. Mumbai, Maharashtra, serves as the company's present administrative center. It conducts business in more than 220 countries, making it among the largest and most seasoned international courier services in India.
The company provides a variety of fundamental eCommerce services, as well as some special features like letting consumers choose the preferred pre-scheduled delivery dates by providing specified available time windows. Additionally, it offers an API that enables the provision of specialised services such as automated proof-of-delivery alerts, climate-resistant packaging and more, making it one of the best international courier services in India.
Delhivery
Delhivery is a business that specialises in shipping and logistics. Its present headquarters are in Gurgaon, Haryana, where it was founded in 2011. Due to its efficient local and international courier delivery services, it is a favourite among eCommerce enterprises. Delhivery uses a technologically advanced integrated system to offer affordable international shipping facilities via air and marine freight. It offers a variety of services, such as order fulfillment, marketplace integrations, and warehouse facilities, to support the supply chain.
The company's major objective is to offer a solid infrastructure that improves daily eCommerce operations. In order to do this, technology is used to service multiple international markets, give around-the-clock customer support, offer a huge network of fulfillment centers, and more. Due to this, it has grown to rank as one of the most reputable international courier services in India.
FedEx
FedEx is a global eCommerce powerhouse that serves a variety of industries, including healthcare, retail, electronics, and more, by providing supply chain solutions, distribution partners and eCommerce fulfillment. The business was established in Little Rock, Arkansas, in the United States, more than 50 years ago, although it now maintains its corporate headquarters in Memphis, Tennessee.
The company provides eCommerce retailers with multiple options, including the opportunity to consolidate their crucial inventory and order data from many online marketplaces in a single location. It currently serves more than 220 countries. Given its extensive eCommerce fulfillment experience, FedEx would be able to easily fulfill and manage any request or unforeseen event that crops up.
DTDC
DTDC is one of the most seasoned and well-known domestic and international courier services in India. Since 1990, it has provided nationwide and international shipping coverage and it is currently headquartered in Bangalore, Karnataka. It provides hyper-fast international courier services and international COD through a deliberately constructed network of offices and distribution centers dispersed across over 240 countries, including many SAARC countries and even portions of China.
The company can manage huge shipments and ensure smooth pick-up and delivery by providing a fulfillment status thanks to a cutting-edge management information system (MIS). Cash-on-delivery and a customised shipping method for imported and speciality commodities are a couple of their value-added offerings.
DHL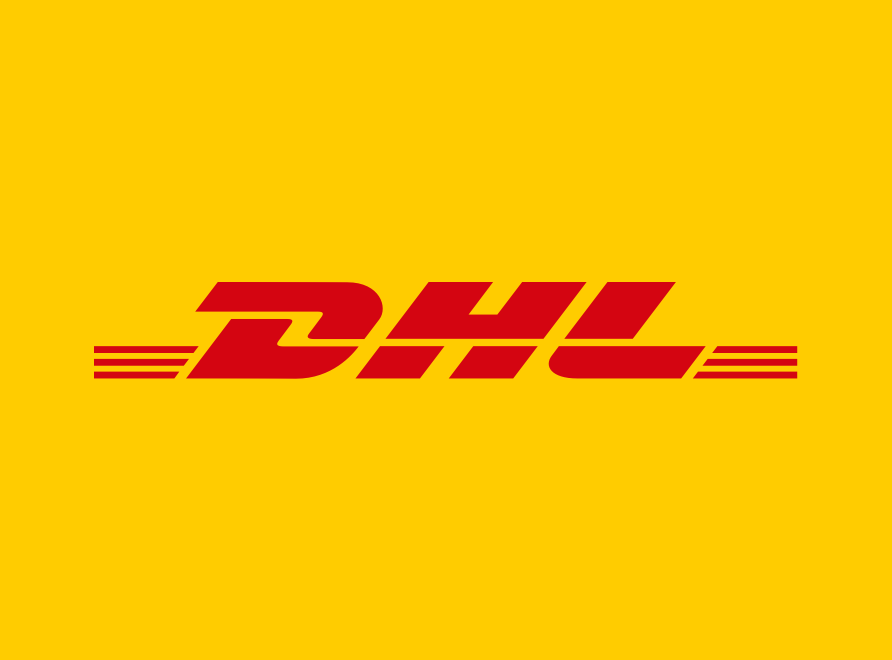 One of the oldest continually-operating international courier services in India that serves international markets as well, DHL started its logistics career in 1969, in San Fransico. It currently maintains its global headquarters in Bonn, Germany. DHL offers the advantages of transportation and warehouse management in addition to being renowned for its eco-friendly courier services.
The company currently operates in more than 220 countries. Its distribution business provides door-to-door delivery by air, land, and water as well as freight forwarding services. By simply managing customs clearance and other complications that may arise during foreign distribution and by providing insurance on all parcels, DHL offers eCommerce retailers a considerable advantage.
Ecom Express
Ecom Express, a logistics and courier company, offers eCommerce fulfillment solutions and provides international courier services in India. It began in 2012 and has its headquarters in Gurgaon, Haryana. The company's ability to transport pricey products like jewellery and technology while taking extra security precautions is one of its main selling points.
The organisation guarantees delivery in less than 72 hours from the time the order is verified and operates every day, including holidays and weekends. Additionally, there is a 72-hour return policy.
India Post
The Department of Post oversees India Post, a project of the Ministry of Communication and Technology. Being one of the oldest and most dependable postal services, India Post was founded all the way back in 1854 and is currently headquartered in New Delhi.
It is renowned for its inexpensive pricing and offers a constrained selection of airborne international courier services to more than 200 countries. These services include order tracking, mail, package insurance, ultra-fast shipping, and much more.
TNT India
TNT India is known throughout the world for its quick shipping capabilities. The company is one of many on this list that has been continuously operating for more than 30 years, having been founded in 1993 in Mumbai, Maharashtra. They provide a variety of services in India, including quick shipment, customs clearance and doorstep pick-up.
One of their main highlights is that they offer customised prices to regular shippers. Australia, the USA, Canada, Germany, China, the Netherlands, Italy, Singapore and a few other countries are among its delivery destinations.
Conclusion: Take Advantage of WareIQ Global, WareIQ's International Shipping Service to Ship to 200+ Countries & Territories in 2023
Partnering with fast international courier services is a must if you are looking to expand your services into international markets. The general goal of most sellers when they initially start out their stores is to ultimately be able to sell their products to the broadest possible audience. Product shipping is one of the most important and risky aspects of eCommerce because it involves products being in transit for elongated periods of time to ultimately deliver them to their respective customers.
International shipping increases the importance as well as the risk 10-fold. There are many nuanced elements of international shipping that are simply not present when fulfilling products domestically. Therefore, it is important to conduct research into your own aspirations and find a company that can adapt to your current needs and expanded goals in the future. If you need an international courier service in India with an expansive list of other eCommerce facilities, WareIQ fits the bill perfectly.
WareIQ is one of the fastest-growing eCommerce fulfillment companies in India. With the recent launch of our WareIQ Global platform, our customers can now take advantage of our services to ship their products internationally.  Additionally, you can connect to the best D2C websites and marketplaces with ease thanks to our robust smart fulfillment platform, which also gives you access to centralized management of all your inventory, orders, warehousing, shipping and more. WareIQ Global enables Indian brands to grow their businesses quickly by getting quick access to global markets using one of two straightforward approaches, depending on your preferences. They are listed below:
Combining Global Storage With Regional Shipping: Gain access to the last-mile partner warehouse network of WareIQ in the UK, EU, US, and Australia to store your inventory and complete the fulfillment of orders.
Point-to-Point Shipping Internationally to 200-Plus Nations and Territories: Merchants can use WareIQ's partner last-mile logistics network as part of the international shipping strategy to ship to more than 200 countries and territories while keeping their inventory in India.
You Can Also Check: Courier services from India to USA
International Courier Services in India: FAQs