Top 10 Cold Storage Companies for Sellers in India That Deal in Warehousing of Perishable and Delicate Goods in 2023
eCommerce is a large, diverse industry that encompasses many different types of goods, with some requiring additional effort and specialized conditions in terms of storage and transportation. For instance, heavy or bulky items would need extra storage space in the warehouse and delivery vehicle, heavy-duty forklifts for loading and unloading, and more. Similarly, perishable goods such as food and beverages would require cold temperatures in order to preserve their freshness and prevent them from expiring.
If you are a seller of these types of commodities, partnering with a logistics company that offers these specialized services is crucial if you want to fulfill orders across the country. Fortunately, because there is an ever-increasing demand surrounding the storage, warehouse, and fulfillment of perishable goods, a large number of cold storage logistics companies have emerged to fill the void. In this blog, we will take a look at what cold storage companies are and the top 10 cold storage companies in India currently available.
What are Cold Storage Companies?
Cold storage companies are specialized storage and logistics providers that offer temperature-controlled warehousing and transportation solutions for perishable goods such as food, beverages, pharmaceuticals and chemicals. These companies utilize state-of-the-art technology to maintain optimal storage conditions for their client's products, ensuring that they are kept at the right temperature, humidity and other environmental factors required for their preservation.
The facilities of cold storage companies are equipped with various types of refrigeration systems, including blast freezers, chillers, and temperature-controlled rooms, to provide the necessary conditions for different types of products and can be regulated automatically or manually. These facilities are usually located near transportation hubs such as ports, airports, and major highways, making it easier to transport products to and from the storage facilities.
WareIQ – Amazon-prime Like Logistics for Modern Brands in India
WareIQ, an eCommerce fulfillment company, empowers online brands with a superior-tech platform to compete with Amazon like service levels by bringing their average delivery timelines from 5-10 days to 1-2 days.
"With WareIQ, UTH is able to consolidate common inventory for all platforms and get much closer to the customer through access to WareIQ's strong nationwide network of fulfilment centres, and last mile & hyper-local courier partners.

We are excited about being able to offer

same day delivery

in several pin codes due to

WareIQ

.

"
Top 10 Cold Storage Logistics Companies in India in 2023
WareIQ
Founding Year: 2019
Headquarters: Bangalore, Karnataka
Services Offered: Order fulfillment, cold storage, inventory storage, order management, custom WMS and more.
About: WareIQ is an order fulfillment company that has grown to become one of India's leading 3PL logistics companies. It provides a vast network of fulfillment centers and dark stores, with all of them being equipped with cold storage facilities as well as the latest temperature monitoring and regulating facilities. It has enabled many of its retail clients in food & beverages, dairy segments like Epigamia, Wingreens, Raw Pressery etc. to easily store and transport fresh and frozen produce, as well as pharma and nutraceutical companies like Gynoveda, myUpchar, Wellness Forever, Setu Nutrition etc. to store and transport medicines, with its temperature controlled warehouses & transport facilities. In addition to cold storage facilities, the company also provides value-added services such as personalized custom packaging, branded order tracking and much more, making it an attractive option for sellers who need a well-rounded fulfillment partner.
Are you eager to know more about WareIQ's offerings if you sign up now? Find the features of the best-in-class, category-defining fulfillment services for eCommerce & D2C brands below:
Pan India Fulfillment & Darkstore Network: Plug-and-play fulfillment infrastructure with no minimums, which is compliant with Amazon Seller Flex, Flipkart Assured, Myntra and other marketplaces
Inventory & Network Planning Excellence: Best-in-class AI models for sales forecasting, product segmentation, and inventory management to reduce inventory by 40% and increase revenue by 10%.
Vertically Integrated Fulfillment Tech Stack: Our Fulfillment Tech Solution supports integrations with 20+ top marketplaces & D2C platforms, and prominent national, regional and hyperlocal couriers, enhancing reach by covering deliveries for 27,000+ pin codes
Supply Chain Productivity Applications: Integrate a host of supply chain productivity apps with a single-click to your existing CRMs, ERPs & accounting software to manage your logistics workflows from one command center. Use Apps like RTO Shield to get 100% RTO protection, Branded Tracking to turn your order tracking page into a profitable marketing channel, and many more.
Trusted by 300+ top Indian brands, we are helping them accelerate online sales and expedite their growth through a synergistic combination of advanced technology, robust fulfillment infrastructure & seller enablement services!WareIQ is backed by leading global investors including Y Combinator, Funders Club, Flexport, Pioneer Fund, Soma Capital, and Emles Venture Partner.
Coldman Warehousing & Distribution

Founding Year: 2012
Headquarters: Bangalore, Karnataka
Services Offered: Warehousing, cold storage, distribution, business consulting, food processing and more.
About: Coldman is one of the top cold storage logistics companies in India. You can avail of Coldman's services for all of your supply chain needs involving temperature management. They are capable of handling items that need to be stored anywhere between the -20°C to +20°C temperature range. They provide services to almost every type of industry, such as restaurants, food processing companies and confectionaries. They can also handle many types of products, such as fruits and vegetables, poultry and meat, and pharmaceuticals. Furthermore, Coldman has had success offering its services in several countries across the globe.
Snowman Logistics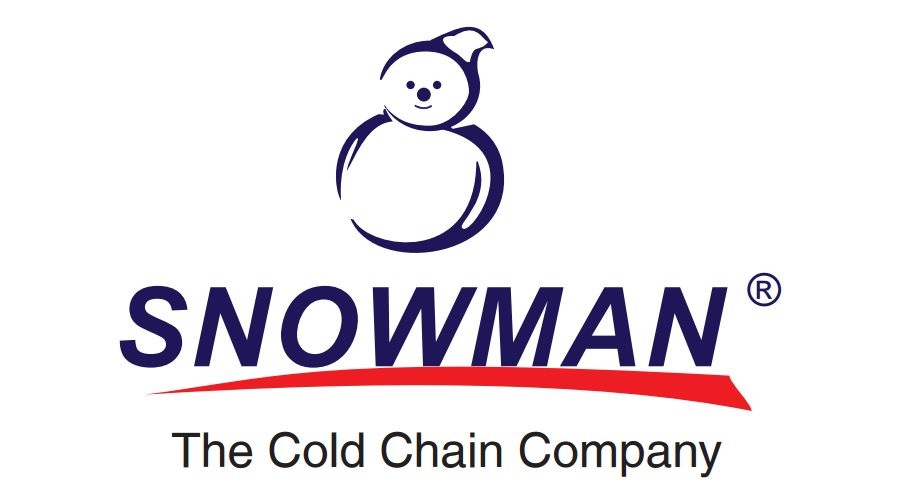 Founding Year: 1996
Headquarters: Bangalore, Karnataka
Services Offered: Warehousing, cold storage, round-the-clock operation, 100% power backup, temperature-controlled trucks and more.
About: Snowman is one of the longest-serving cold storage companies, operating constantly since 1996. For temperature-regulated logistics services, such as cold storage, transport and other additional services, Snowman has emerged as a market leader in India. Their integrated distribution strategies and cutting-edge cold storage facilities in large metropolitan areas like Mumbai, Bangalore and Chennai guarantee the maintenance of product quality and temperature integrity from the point of origin to the customer's doorstep.
Coldrush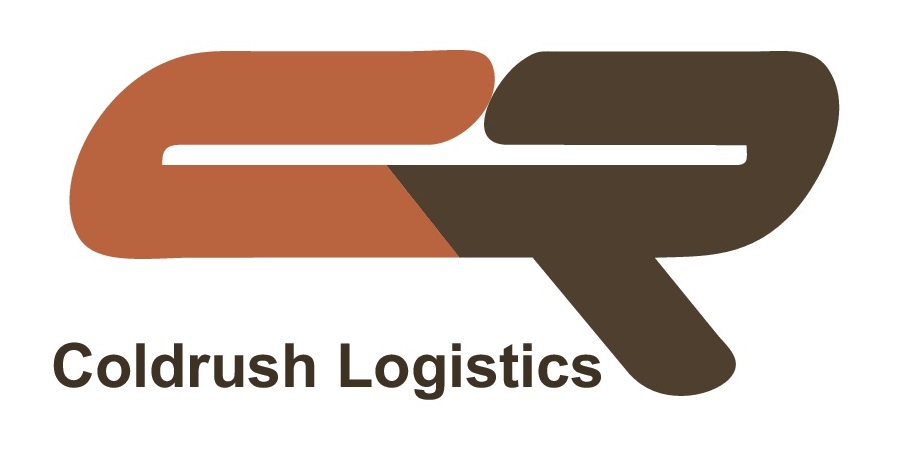 Founding Year: 2012
Headquarters: Mumbai, Maharashtra
Services Offered: Customizable storage, in-house WMS, cold storage, online temperature monitoring, 100% power backup and more.
About: Coldrush is one of the leading cold storage companies in India offering top cold storage services in India. Several varieties of cold storage services are offered by Coldrush, such as chilled, frozen and ambient storage. It has multi-capacity chambers that adhere to the strictest requirements for handling products at controlled temperatures. Ever since its founding, Coldrush has carved out a country-wide niche in the industry for sellers who require detailed cold storage solutions. The business has the know-how, experience and in-depth comprehension required to consistently enhance the performance of integrated cold storage supply chains with new solutions.
Suggested Read: List of the Best Logistics Companies in Maharashtra
Indicold
Founding Year: 2012
Headquarters: Delhi
Services Offered: Warehousing, cold storage, order processing, packaging, distribution and more.
About: Indicold is dedicated to dominating the Indian market by providing superior and affordable cold chain logistics solutions. Its facilities for the fresh and frozen food industries give its clients a competitive edge, enabling them to prosper in a market that is constantly shifting. The business now conducts business across India, offering its customers speedy and dependable transportation and cold storage services through regulated, overseen partner stores and carriers, making it one of the best cold storage companies for sellers that need all-India distribution.
Suggested Read: List of top Warehousing Companies in Delhi.
Cold Care Group
Founding Year: 2000
Headquarters: Hyderabad, Telangana
Services Offered: Cold storage, maintenance, food processing, transportation, testing facilities and more.
About: One of the most experienced cold storage companies in India, Cold Care Group leads the market in providing cold storage solutions. They manage over 20 cold storage warehouses, as well as offer logistics and refrigerated transportation services. With cutting-edge technology, Cool Care offers comprehensive solutions in the cold storage industry and services for temperature-regulated logistics. They are good if you are looking for affordable services and also if you are looking to reduce your transportation costs. It can store and handle various types of commodities, ranging from vaccines to plant seeds, making it one of the best cold storage logistics companies for sellers who deal in a diverse range of products.
Suggested Read: Logistics Companies in Hyderabad in 2023 for Offline and Online Sellers
Indraprastha Cold Storage
Founding Year: 1952
Headquarters: Delhi
Services Offered: Product procurement, cold storage, nationwide distribution, 100% power backup, freshness preservation and more.
About: The longest constantly operational firm among the cold storage companies on this list, Indraprastha Cold Storage provides a wide range of services, including procurement of produce directly from farms, transportation services across India and, of course, cold storage facilities. The company currently has over 500,000 square feet of storage space that are equipped with a variety of safety features such as stainless steel lining and aluminium walls to prevent cross-contamination and odour consolidation so sellers can be assured that their products will always stay fresh.
Siddhi Cold Chain
Founding Year: 1974
Headquarters: Delhi
Services Offered: Temperature-controlled warehousing, cold storage, distribution services, order consolidation, 100% power backup and more
About: One of the most experienced cold storage companies on this list, Siddhi Cold Chain began operations in 1974 and is a subsidiary of Siddhi Enterprises. The company provides a vast swathe of cold storage facilities as well as conventional logistics services. They have over 500,000 square feet of temperature-controlled warehousing space and a distribution network over the entirety of North India. However, it is limited by the fact that it only deals in vegetarian products and also because it does not have comprehensive operations in the rest of the country.
Godamwale

Founding Year: 2016
Headquarters: Bhiwandi, Maharashtra
Services Offered: warehousing, cold storage, automations, distribution services, consultancy services and more.
About: Godamwale is a logistics and cold storage company. It has among the largest and most comprehensive infrastructure of temperature-controlled warehouses and cold storage facilities. It also provides conventional logistics services, such as distribution, order fulfillment and more, making it a one-stop shop for companies that need access to all these facilities and reduce logistics costs, in addition to just cold storage. It also has many big-name clients, including Amazon, Big Basket and Godrej, cementing its reputation as an experienced and well-adjusted 3PL company.
Arihant Cold Storage

Founding Year: 2007
Headquarters: Delhi
Services Offered: warehousing, cold storage, inventory management, cross-docking, order processing and more.
About: Arihant Cold Storage is a cold storage company that provides a variety of temperature-regulated solutions. To keep goods secure, hygienic and always at the right temperature, Arihant Cold Storage employs advanced monitoring technology. Every aspect of storage is efficiently managed by their highly qualified staff. They assure their customers of no damage, temperature abuse or theft because they use various security measures. They are professionals at storing various types of products, ranging from pharmaceuticals to food products.
Conclusion: Get Access to Cold Storage and Other Value-Adding Services With WareIQ
Cold storage logistics companies are absolutely essential for businesses that deal in products that require very specific temperatures and other environmental regulations. An absence of these facilities can be detrimental to the products as well as your chances of selling them. Thankfully, the landscape of companies providing cold storage facilities has increased dramatically owing to the growing number of retailers that require them. As a seller, it is best to identify your own objectives, requirements and available budget so that you can make a well-informed decision that fits all your constraints. If you need access to cold storage facilities in addition to other fulfillment services, WareIQ can be the option for you.
WareIQ is known for providing multiple value-adding facilities, such as cold storage facilities, customizable packaging, branded tracking and more, along with conventional order fulfillment services. Some of them are listed below:
Nationwide Storage Network: We have a pan-India storage network consisting of fulfillment centers and dark stores that have cold storage facilities and other advanced services.
Branded Packaging: We provide customizable packaging where almost every competent can be tailored to your tastes and preferences.
Branded Order Tracking: We help equip you with editable tracking pages so you can customize the design and include whatever information you need.
App Store: We have an in-house app store where productivity-enhancing apps can be downloaded to assist in various functions, such as customer feedback and providing shipping badges.
Custom WMS: We have an in-built WMS that can update you about your orders and inventory data in real-time, automate multiple functions and integrate with most eCommerce marketplaces.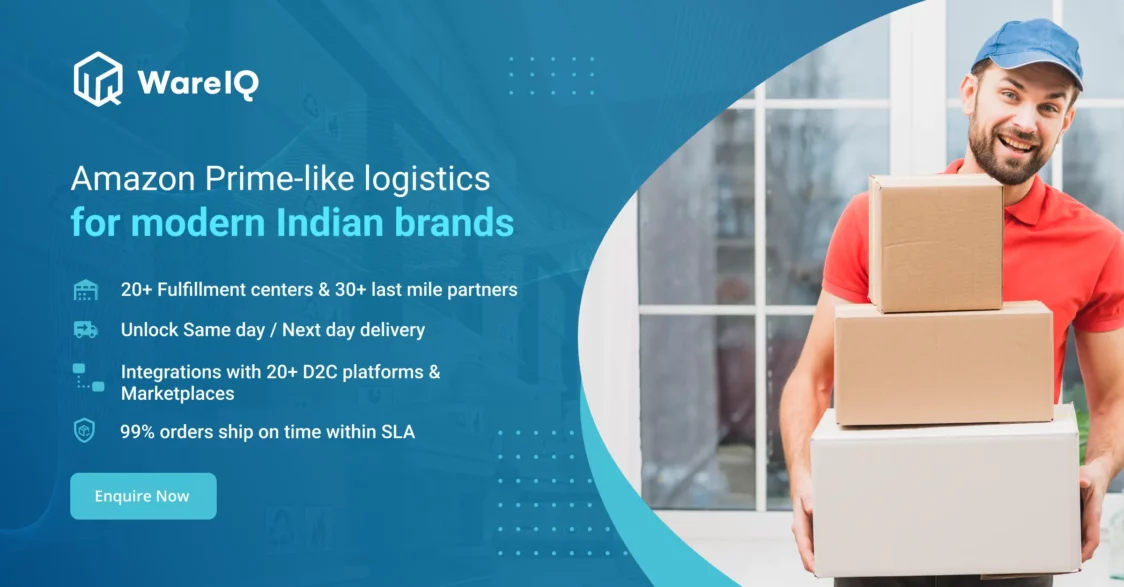 Cold Storage Companies: FAQs