10 Best Shipping and Logistics Companies in Hyderabad for eCommerce, B2B and B2C Sellers
Hyderabad has always had historical significance in India. It lies in the heart of the Deccan Plateau, which has been the crossroads of various empires and trade routes, moving from North to South, East to West and vice-versa. In the current day and age, the city has emerged as the 4th largest city and 6th largest metropolitan area in India in terms of population. The city also has a diverse blend of cultures, owing to the various dynasties that have ruled it over the years. It is famous for its biriyani, unique architecture and the Hussein Sagar, a gigantic lake in the heart of the city.
This makes Hyderabad a hub for business activity, whether it is in the form of the regional offices of large MNCs or the headquarters of local startups. Because of its growing prominence in the Indian retail industry, multiple 3PL companies have also sprung up. In this blog, we will take a look at the benefits of partnering with logistics companies in Hyderabad and the top 10 options in the city.
What are the Benefits of Partnering With Logistics Companies in Hyderabad?
Improves the Overall Customer Experience
You can ensure that your consumers have a positive experience with your business by providing them with access to the greatest features and technologies. The response you receive through various forums will reflect the rise in favourable perceptions of your business as a result. Consumers value services that make achieving their goals as easy as possible. As a result, working with logistics companies in Hyderabad that will guarantee that every item is transported in the most frictionless manner will only improve your chances of getting new and repeat business from prospective and existing clients, respectively.
Provides Exposure to the Latest Technology
The newest technologies and functionalities are easily available at most logistics companies in Hyderabad. WMS software, various types of delivery vehicles, automated order and inventory management, aggregation across platforms, and much more are just some of the many ways they can leverage technology to increase your productivity. In light of the fact that the majority of shipping companies in Hyderabad are in direct competition with one another, they must arm their companies with state-of-the-art facilities at discounted rates in order to win over customers.
Enables Integrations With Several Online Selling Platforms
Along with being expensive, purchasing and maintaining a standalone WMS can be time-consuming. However, many logistics companies in Hyderabad have their own WMSs that can connect to a variety of eCommerce platforms, website builders, and shipping services. As a result, you will be able to save all of your crucial inventory and order-related data on a single dashboard that is accessible from anywhere. Also, you will have access to data from previous sales cycles so that you can contrast sales numbers from the current season with those from a chosen earlier one.
Takes Care of Every Logistics Requirement
Not only can you save money when you work with logistics companies in Hyderabad but it also reduces time and effort. The majority of logistics tasks, like moving products to their destinations, storing them in fulfillment centers, choosing the relevant product for every order, packaging it, readying it for dispatch, delivering it to the consumer's location, and more, can be delegated to your logistics partner, making the entire post-order process quicker and more streamlined. Because your logistics partner will handle a great deal of responsibility, you only have to worry about marketing and sales.
Decreases Costs
You wind up saving a tonne of money by partnering with logistics companies in Hyderabad because they handle practically all of your logistics and fulfillment needs, and the amount you are expected to pay is usually very reasonable. In order to execute various activities like shipping and inventory management, the majority of 3PL organisations have alliances with several other businesses. As a result, they can benefit from volumetric savings that are not accessible to a single seller. This gives you the opportunity to raise your profitability on each order, which will ultimately result in significant cost savings for your business.
WareIQ – Amazon-prime Like Logistics for Modern Brands in India
WareIQ, an eCommerce fulfillment company, empowers online brands with a superior-tech platform to compete with Amazon like service levels by bringing their average delivery timelines from 5-10 days to 1-2 days.
"With WareIQ's full stack digital enabled fulfillment solution, we got access to the pan India network of fulfillment centers & cold storage facilities enabling same/next day delivery, without any upfront investment in supply chain infrastructure from our end. During the IPL campaign in April 2022,

WareIQ efficiently

handled unpredictable 200x surges in daily order volumes

of ~20k/day with a

99% fulfillment rate

. With WareIQ as our preferred fulfillment partner, we witnessed 172% growth in online order volume in just 4 months, with a significant improvement in the overall customer experience in fulfillment."
Top 10 Shipping and Logistics Companies in Hyderabad in 2023
WareIQ
Founding Date: 2019
Services Offered: Order fulfillment, inventory management, online integrations, nationwide storage network, ultra-fast shipping and more.
About the Company: Since its founding, WareIQ has been among the leading fulfillment service providers in the country. It offers a highly comprehensive range of services, spanning every retail requirement from order fulfillment to returns management and everything in between. The company has garnered a reputation for providing reliable services by utilising an advanced suite of technological services that also allows it to automate multiple procedures such as setting replenishment triggers, providing real-time updates, and much more. It can also seamlessly integrate with most major eCommerce selling platforms like Amazon and eBay. It also provides multiple value-added services such as branded tracking, customizable packaging, and an app store, which makes it one of the best logistics companies in Hyderabad.
Fly High Logistics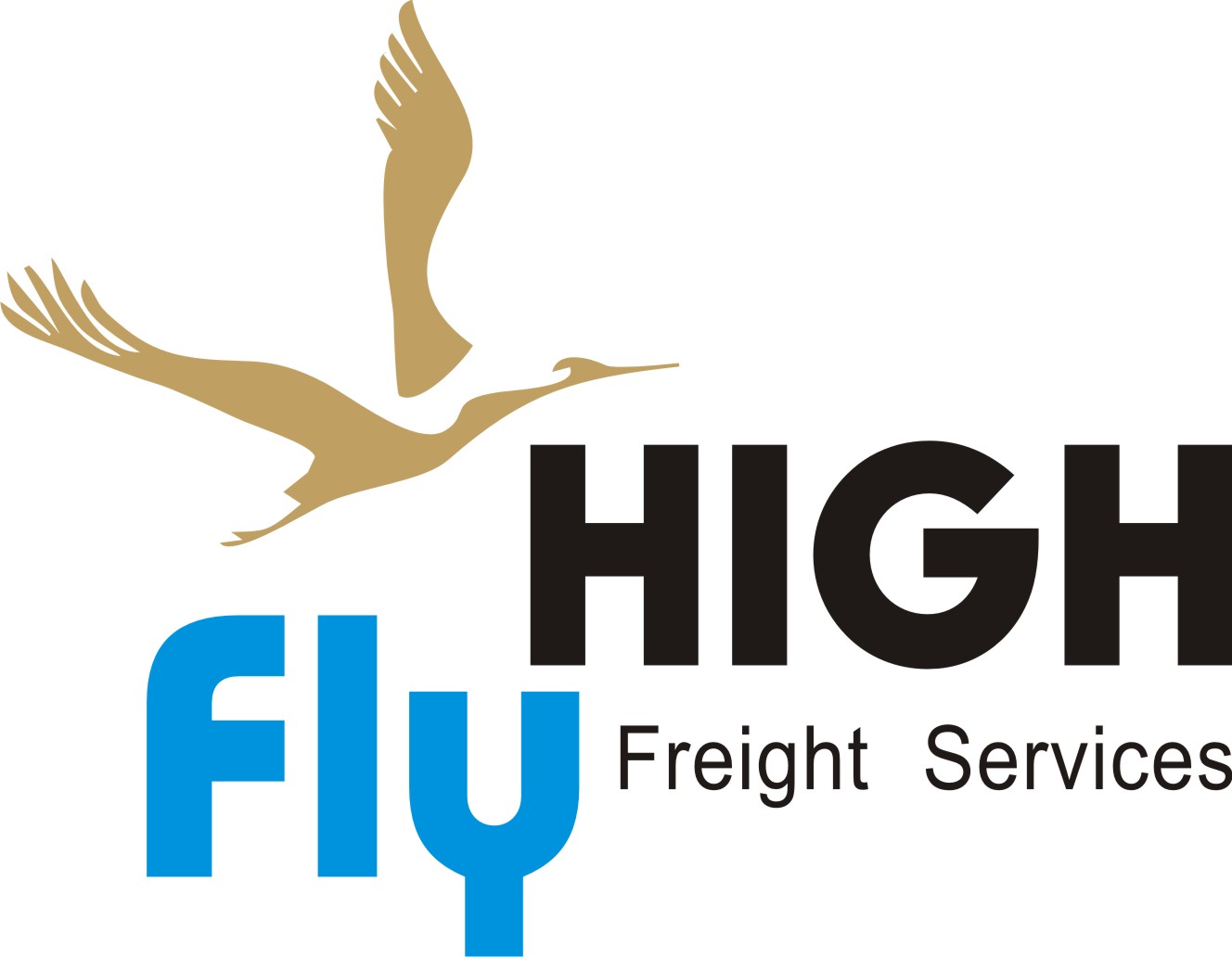 Founding Date: 2011
Services Offered: Warehousing, distribution, reverse logistics, inventory management, kitting and more.
About the Company: In order to provide top-notch logistics solutions, Fly High Logistics is in the midst of diversifying its portfolio across South India. The supply chain of your company can be effectively handled, as well as your product flow being streamlined thanks to their up-market WMS. It is also one of the fastest-expanding logistics companies in Hyderabad and is a top choice for clients of all sizes and business types. After more than a decade of consistent operations and exceptional performance, their main goal is to go above and beyond to meet the needs of their customers, making it a good choice if your business needs flexible solutions.
Admiral Logistics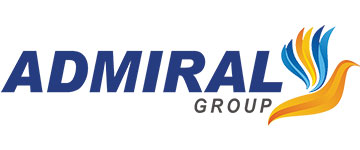 Founding Date: 2011
Services Offered: Order fulfillment, international shipping, 24/7 customer support, packaging, customs clearance and more.
About the Company: Admiral Logistics is one of the most reputable logistics and shipping companies in Hyderabad. One of the company's unique features is its ability to pinpoint supply chain bottlenecks, identify their root causes and get rid of them by employing dedicated management strategies. This philosophy, coupled with their rigorous quality control facilities and other services, such as their freight forwarding and customs clearance solutions, enables them to save their clients a lot of money. They can transport products all over the country and the world using a variety of options through road, rail, air and sea.
Seaways Shipping and Logistics

Founding Date: 2015
Services Offered: Freight forwarding, international and domestic shipping, document consolidation, customs clearance, NVOCC services and more.
About the Company: Shipway Shipping and Logistics is a prominent logistics company that offers complete turnkey solutions both domestically and internationally for logistics, shipping and international trade, as well as abiding by the highest degrees of quality to all of its clients. Because of this, the company can provide highly customizable solutions for a variety of logistical requirements. Paired with their use of an advanced technology suite for efficient shipping and logistics processes, this makes the company one of the best logistics and shipping companies in Hyderabad.
Exceed Logistics
Founding Date: 2011
Services Offered: Warehousing, customs clearance, freight forwarding, contract logistics, transportation and more.
About the Company: Exceed Logistics started out its life as Raghava Warehousing & Logistic Services in 2011 and decided to rebrand to cement its reputation as one of the best logistics companies in Hyderabad. The company seeks to provide customizable solutions based on the requirements of its customers. In addition to the usual array of logistics and supply chain solutions, the company also offers cross-border rail services, customs clearance, last-mile delivery services, cold storage facilities and more.
Zeromile Warehousing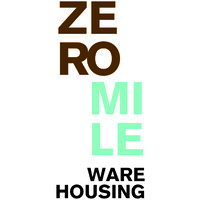 Founding Date: 2015
Services Offered: Warehousing, construction, engineering, leasing, consultancy and more.
About the Company: For businesses with any form of warehousing requirements, Zeromile Warehousing has been the pinnacle of design, construction and infrastructure services in Hyderabad since its inception. They have served several reputable multinational firms with industry-leading warehousing management and construction services thanks to their extensive expertise in the logistics sector. The company currently has 700,000 square feet of warehousing space in Hyderabad, with plans to further expand it to 1.7 million square feet in the next couple of years. However, they do not offer distribution or transportation facilities, limiting the extent of their available functionality.
Srinivasa Logistics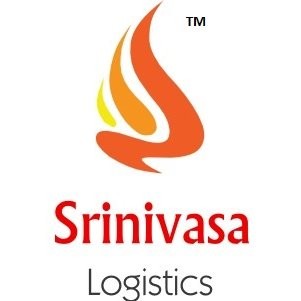 Founding Date: 1994
Services Offered: Warehousing, pick and pack services, distribution, inventory management, order fulfillment and more.
About the Company: With a wide range of transportation and logistics services, such as transport optimization, equipment management, and eCommerce warehousing, Srinivasa Logistics is one of the leading logistics companies in Hyderabad. The company can assist you with fulfilling your business objectives. The company can also help improve your supply chain processes by identifying methods to make them more efficient, simple, quick, and profitable. The company also provides additional services such as inventory management and order preparation.
Nucleus Shipping Company
Founding Date: 1994
Services Offered: Warehousing, distribution, import and export assistance, nationwide freight forwarding services, the ability to handle multiple goods and more.
About the Company: Nucleus Shipping Company has been one of the leading logistics and shipping companies in Hyderabad for more than a decade, thanks to its prestigious presence at important sea ports like Mumbai as well as partnerships around the globe. The company is currently in the process of expanding its service portfolio as well as operational locations to encompass more cities across the country, like Kochi, Delhi and more. The company is highly rated in terms of service reliability and accuracy.
Suggested Read: Looking for Logistics companies in Kochi?
Shasta Freight
Founding Date: 2009
Services Offered: Warehousing, distribution, import and export assistance, customs clearance, packaging services, and more.
About the Company: Shasta Freight provides a variety of logistics and distribution services such as intermodal transport, freight forwarding, custom packaging, and more, just to name a few. The company has a solid presence in Hyderabad and can ship goods to almost every part of the country. It also offers warehousing solutions so products can be stored before they are dispatched. Additionally, it provides international shipping services and provides customers clearance and assistance with the import and export of various types of products. 
Blue Water Logistics
Founding Date: 2012
Services Offered: Last-mile delivery, customs house management, project logistics, supply chain management, multiple transportation options and more.
About the Company: Blue Water Logistics is a logistics and shipping company based in Hyderabad that has a team of experts who have thoroughly studied logistics and warehouse management since the company's founding. This enables them to provide tailored and personalized solutions to their customers' requirements. The company provides a variety of transportation services through air, land and sea, as well as other value-added solutions such as door-to-door delivery, warehousing, contract logistics and more. It also provides dedicated customs house agents to coordinate the logistics operations of all its clients.
How to Choose the Best Logistics Company for your Business in Hyderabad?
Here we will be talking about the most basic things that you should definitely check before choosing a logistics company in Hyderabad.
Identify your specific logistics needs: Before you start looking for a logistics company in Hyderabad, identify your specific logistics needs. This will help you choose a company that can meet your specific requirements.
Look for experience: Look for logistics companies in Hyderabad that have been in business for several years. An experienced company will have a better understanding of the logistics industry and will be better equipped to handle your needs.
Check for certifications: Look for logistics companies in Hyderabad that are certified by industry associations like the Federation of Indian Export Organizations (FIEO) or the Indian Institute of Logistics. These certifications indicate that the company meets industry standards and is committed to providing quality services.
Check for infrastructure: Look for logistics companies in Hyderabad that have a strong infrastructure, including warehouses, transportation, and technology. A well-established infrastructure will ensure that your goods are handled and transported efficiently.
Check for technology: Look for logistics companies in Hyderabad that have invested in technology to improve their operations. Technology can help streamline logistics processes, reduce errors, and improve tracking and visibility.
Request quotes: Once you have narrowed down your list of potential logistics companies in Hyderabad, request quotes from each of them. Compare the quotes and choose the company that offers the best value for your money.
Conclusion: Use WareIQ's Logistics Platform to Streamline Your Fulfillment Operations in Hyderabad
Settling with an option from the many logistics companies in Hyderabad is a tough prospect. You need to ascertain the ultimate objectives of partnering with a logistics company and also the available finances you have at your disposal. Additionally, you need to choose a company that is the right fit for the type of products you sell and need to fulfill. Therefore, you need to take the time to research and compare the offerings of multiple companies and also get pricing quotations from each.
Many companies excel at different services. Some provide competitive pricing, while others may offer a superior range of services. Some may offer storage facilities, while others may provide a vast distribution network. However, if you do not want to compromise and need a blend of all the above services and more, you should consider choosing WareIQ.
WareIQ is one of the leading logistics providers in India and offers multiple benefits to its partners. It has a unique balance of having a vast catalogue of services but also offers many cost-saving measures such as no minimum order requirements and only needing to pay for what you use. Some of the facilities that make us one of the best logistics companies in Hyderabad are listed below:
Smart Courier Allocator: We provide an automated courier picker that consistently selects the quickest and least expensive shipping option available from our network of shipping partners.
Smart Inventory Placement: We offer storage suggestions for your inventory so you can leverage our extensive network of warehouses and dark stores to keep your goods closer to your clients.
In-House WMS: We provide a custom WMS that can offer efficient inventory management and automate numerous warehouse activities.
RTO Shield: We shield your company from the negative repercussions of dealing with returns in addition to handling returns management.
Ultra-Fast Delivery: We provide same-day and next-day delivery services to every corner of the country through our WareIQ Rush platform.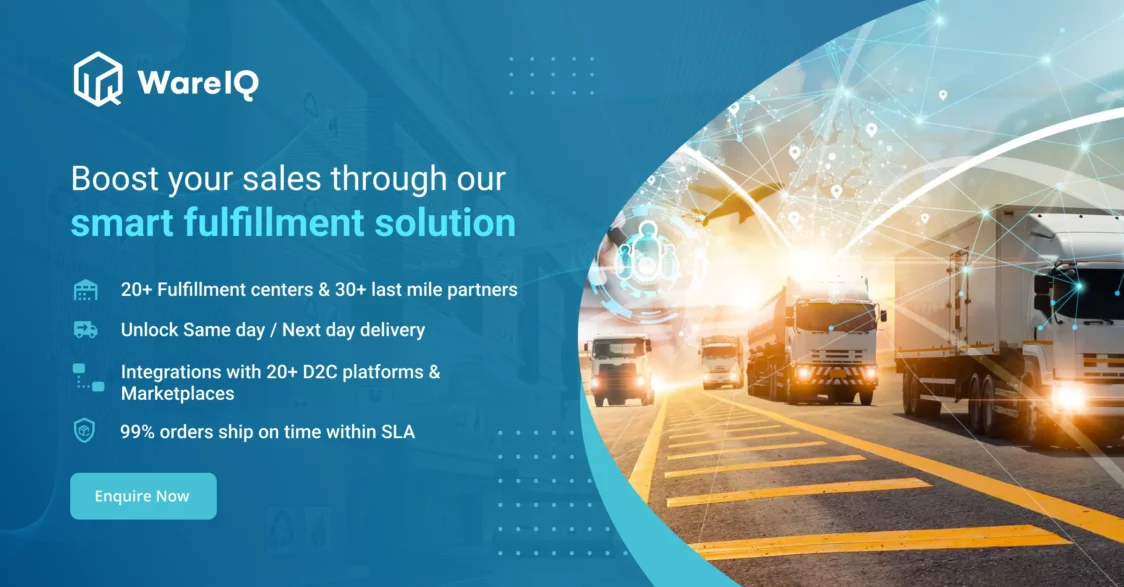 Related Article: List of Top 10 Warehousing Companies in Hyderabad
Logistics Companies in Hyderabad: FAQs