What are eCommerce Website Builders? A Guide to the 10 Best Website Builders for Your eCommerce Website in 2023
Each and every successful online store begins the same way – with eCommerce website builders. With the help of these tools, anyone can easily start an online store by creating a website from scratch. Therefore, you'll need to choose the best eCommerce website builder to develop your online store if you're interested in selling goods or services on the internet. To get started, you don't need any prior site design knowledge. Take a look at the suggestions below to find a solution that meets your needs in 2023.
What are eCommerce Website Builders?
A complete software package for building eCommerce websites of any size and scope is known as an eCommerce website builder. The best eCommerce website builder tools offer plug-and-play solutions that speed up the time it takes to customize or design websites for firms. Brands may find end-to-end solutions to launch, manage and expand their businesses using an online store builder that is built on cutting-edge technology and has a wealth of features and tools.
The quickest and simplest method to start selling online is using eCommerce website builders. On a single platform, these systems cover inventory, payments, eCommerce shipping, and every other aspect of running an online store. Whether you're expanding your current store online or opening a new online business from scratch, you can use eCommerce website builders to enhance the capabilities of your eCommerce website.
WareIQ – Amazon-prime Like Logistics for Modern Brands in India
WareIQ, an eCommerce fulfillment company, empowers online brands with a superior-tech platform to compete with Amazon like service levels by bringing their average delivery timelines from 5-10 days to 1-2 days.
"WareIQ came to Gynoveda with a full stack fulfillment platform & gave Gynoveda access to a nation wide network of fulfillment centers & last mile & hyperlocal courier partners closer to our customers based out of North East & North India.

They made

same-day delivery possible

for us in metros.

"
4 Ways to Identify the Best Ecommerce Website Builder For You
Ease of Use
You may have little to no experience developing websites if this is your first attempt at an eCommerce site. Additionally, building a website from scratch without any experience with coding or web design might be difficult. You should look for an eCommerce platform that makes it simple to build an attractive yet effective website, even if you have no experience with coding. Drag-and-drop eCommerce website builders that allow for easy customization enable quicker launches while also saving you money and time. An eCommerce website can cost more than $10,000 to construct.
Even if your requirements are more complicated, such as having numerous online storefronts or a large number of products, you still want a website builder with an easy learning curve. Effective website builders streamline the procedure. For instance, Wix leverages potent AI technology to assist you in building a website from scratch. Many websites use drag-and-drop technology to make website customization simple. Examples include Squarespace and Zyro. By doing this, you can alter the design of your website without writing a single line of code.
Depth of Customization
While looking for simple-to-use eCommerce website builders, we also wanted to ensure that individuals who desired more in-depth customization for their site could do so. The best eCommerce website builder solutions should offer a tonne of tools and features that can help you customize your website. To design the ideal website for your company, Shopify, for instance, offers a huge variety of connectors and plugins, like Google and Facebook integrations, email marketing tools and live chatbots. Integrations with social media might be especially useful if you want to run an omnichannel eCommerce business.
Consider checking out websites like Shopify and BigCommerce if that's something you're interested in. For instance, selling on Facebook, selling on Instagram, Pinterest, Google Shopping, eBay, Amazon and other platforms is a feature included with any BigCommerce subscription. You need simple connectors with your logistics/shipping systems and warehouse management system if you have a warehouse with inventory. These platforms also allow for personalization using SEO tools. With suggestions as you edit your site, several services like Wix, Shopify and Weebly assist you in creating web pages and content that are Google-friendly.
These tools frequently take the shape of plugins or dashboard elements and are optional. Overall, if you want to use SEO marketing as a part of your growth strategy, it can be tremendously helpful. Additionally, these websites' templates allow for varying degrees of customization. Make sure they provide you with the options you require to meet your brand's requirements.
Quality and Variety of Templates
For you to quickly design a fantastic website for your eCommerce business, eCommerce website builders should offer a selection of themes. We examined two areas that are important for the best eCommerce website builder to have:
Quality: Make sure the offered templates are enticing and visually pleasing. We think it's preferable to provide a dozen truly lovely templates as opposed to a hundred generic ones.
Variety: While templates need to look attractive, you also should desire a good selection from which to choose. This ensures that eCommerce website builders can work well with your distinct brand and won't make you appear to be a carbon copy of others.
Each platform provides a different set of templates, often very different ones. For instance, Squarespace places a lot of attention on graphics, including vivid and eye-catching images, exquisite artwork and stunning design. Squarespace is a no-brainer if your eCommerce website sells a lot of goods that produce powerful visuals (such as firms that deal in photography and fine art).
Secure Systems for Payments
Customers want to feel secure while making purchases from you, whether it's providing their credit card number or their mailing address. Make sure to pick eCommerce website builders that not only provide secure payment methods but also give consumers a variety of payment options so that you can install the payment processors of your choosing. The features and advantages provided by the best eCommerce website builder will assist in turning payments into a tactical advantage for your company.
Additional Considerations
Other factors should be taken into consideration as well, but they need not be deciding factors. They should be mentioned since they can be significant to you.
Customer Service: Customer service that responds fast is important, so make sure the eCommerce website builder you select has this capability. After all, you'll want a problem to be resolved right away if your website fails in the middle of a product launch.
Reporting and Analytics: You will need to monitor the engagement and traffic to your website. You can enhance the functionality of your website by understanding this data.
Email Integration: You need a branded email address utilizing your eCommerce store's domain if you intend to scale your business and take branding seriously. You can build a customized email address or buy one from certain services, like Wix.
Pricing: Pricing is crucial. Shortlist a service that falls in line with your financial capabilities. For example, although a builder like Shopify may be on a more expensive scale, their costs are reasonable given their high standards and comprehensive services.
Top 10 eCommerce Website Builders in 2023
Shopify
The quickest and safest way to launch your company online is with Shopify. With Shopify's eCommerce platform, you can easily create an online store without knowing how to code or having a large budget. Over a million businesses use Shopify, which is renowned for its low prices, gorgeous website designs and practical marketing tools.
If you want to start to sell on a Shopify store, you can select from more than 100 expert designs that come with built-in features like SSL certificates, domain hosting, custom domains, abandoned cart recovery and other strong tools to help you attract clients, close deals and run your daily business. Through Shopify's native partner integrations, you can sell an unlimited number of products through your online store and on several marketplaces, including Amazon, eBay and Etsy.
Features
More than 100 premium themes produced by eminent designers like Happy Cog and Pixel Union
A built-in mobile commerce shopping cart enables customers to make purchases using any smartphone or tablet
Full access to the HTML and CSS of your store, allowing you to completely personalize every part of your eCommerce website.
Stores with search engine optimization to make it easier for online prospects to find you
Simple inventory management to keep track of stock levels and halt product sales when inventory is depleted
Related Read: How to fulfill Shopify orders?
3dcart
For retailers looking to sell online, 3dcart is a straightforward shopping cart. Although it doesn't have as many capabilities as other website builders like Shopify or Wix, it is a top choice for store owners that need to establish an online presence quickly due to its affordable price, effective sales reporting and mobile-responsive themes. Although 3dcart includes several useful eCommerce tools, you don't have a lot of creative control over your stores. There aren't many templates and using the builder might be challenging.
Features
No coding is necessary for the integration of all 160+ payment alternatives to your store
More than 90 free templates are available to launch your website
Integrated SEO features raise your website's search exposure
Notifications of abandoned carts aid in recouping lost sales
Suitable Zapier integrations are available to increase the reach of your store
Weebly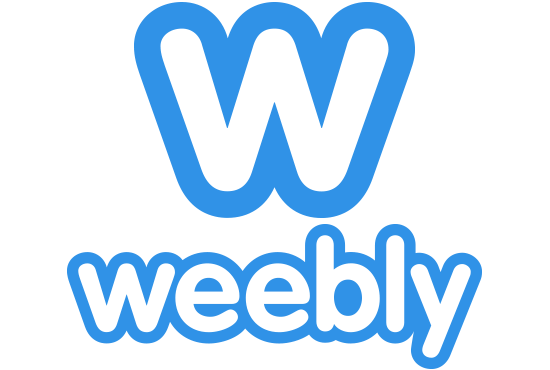 Weebly is a simple online storefront builder powered by Square. Small to medium-sized enterprises that want a simple web store and don't want to spend much time maintaining it should use this eCommerce website builder. Weebly is a good choice if you're a novice user who doesn't want to get bogged down with any technical details.
On Weebly, anyone can create a website for no cost. However, until you purchase a plan, you won't be able to use your own domain name or remove the grating advertisements. Real-time delivery and coupons are two elements that the free plan does offer, but if you want more advanced functionality, you'll need to purchase a premium plan. Owners of businesses who accept payments through Square can also visit Square's website. Similar to Weebly, you can quickly create a professional, vanilla eCommerce website.
Features
Easy-to-use tool for managing websites and controlling orders and inventory
Provides mobile-friendly websites that use bulk inventory functions to modify large batches of products and import/export data
To create promotions in your store, you can use a straightforward coupon maker (for paid plans)
Has an easy-to-use drag-and-drop website builder
The media library will guide you through creating a website
Squarespace
Squarespace is the next eCommerce website builder on the list. Its drag-and-drop builder makes it simple to use, even for those without much technical expertise. Similar to Wix, there may be a slight learning curve when putting up an online store because it was originally designed as a standard website builder rather than an online selling platform.
For the first step in developing your store, Squarespace provides you with well-designed templates. You can match your brand's colours, text and images once you've selected a template. However, unless you subscribe to a paid plan, you are unable to make any online sales. You can only accept payments via Stripe, PayPal, Apple Pay and Afterpay while utilizing Squarespace as your eCommerce platform. When you subscribe to the Commerce Advanced plan, you can offer subscriptions and gift cards.
You can always convert your standard website into an online store if you don't want to deal with setting up Squarespace's eCommerce features. You may add the Shopify Buy Button (a brief embeddable piece of code) for $5/month, giving you access to more than 100 payment choices, sales and growth tracking, straightforward shipping connections, currency compatibility and other features.
Features
To design your store, you can use a drag-and-drop builder with customizable templates and basic layouts
Image scaling and automatically responsive web designs are the norms
Specialized WYSIWYG editing to support many content kinds and intricate layouts is available
Has the capacity to sell an infinite number of goods
Enables automatic email sequences following purchases
Provides extensions in finance, marketing, shipping and sales
BigCommerce
BigCommerce is a platform for building web storefronts for large businesses. For tech-savvy business owners who wish to scale, it offers web hosting and a tonne of customization choices. You must purchase a domain name elsewhere and link it to your store since you cannot acquire a domain name through BigCommerce. The more complex aspects of BigCommerce include international selling capabilities, SEO software and optimized stores and multichannel sales capabilities on social and online marketplaces.
BigCommerce's lack of flexibility and simple layout were big limitations, according to retailers like Grace & Lace. Grace & Lace opted to switch to Shopify Plus, Shopify's enterprise offering, after attempting to use the platform.
Features
Drag-and-drop website page editing using a visual editor is available
Has themes with customizability made using HTML, CSS and Javascript
Enables customizable checkout processes using the server-to-server checkout API and SDK
Payment choices using digital wallets include Amazon Pay, Apple Pay and others
Cross-channel shopping on websites like Amazon and Google Shopping is available
Support for many currencies and languages for international sales
Wix
Through its user-friendly website builder, Wix is attracting multiple online retailers. You can construct an online store that suits your demands with Wix's simple drag-and-drop builder. To make it simple for you to get online, Wix offers customizable templates, domain name registration and web hosting. The main disadvantage? Even though you can create an online store for free, you can't start selling anything unless you upgrade to a paid plan.
A few useful tools are available on Wix to assist you to run your online store. You can create abandoned cart campaigns, track orders, collect payments online and sell through a variety of platforms. However, several essential inventory management services, like low-stock notifications, tax calculators and dropshipping capacities, are not included in Wix's basic account, similar to most other eCommerce website builders. You'll need eCommerce software with more efficient inventory-tracking tools if you have a large inventory.
Features
Easy-to-use editing platform for creating your online store
Templates that may be modified to fit your website, from storefront to checkout
Integrations to support sales on eBay, Google Shopping, Facebook and Instagram
Free SSL certificate to safeguard client data and transactions
Product pages with SEO optimization perform better in search results
The capability of importing inventory data from CSV files into your business
GoDaddy
GoDaddy provides is one of the most renowned eCommerce website builders that has built-in capabilities for SEO and email marketing campaigns but its features aren't very robust. Even though you can launch your website quickly, a GoDaddy website can only support the sale of up to 1,500 products. Therefore, GoDaddy wouldn't be the best eCommerce website builder for you if scalability is what you're searching for.
Features
More than 100 mobile-friendly designs for eCommerce websites
Integrations with social media platforms like Facebook and Instagram
Automatic control of sales and inventory across all platforms and markets
Many methods of payment, including Google Pay and Venmo
Connection between retail and internet enterprises
WooCommerce
WooCommerce allows you the freedom to control website features like shipping integrations, secure payments and inventory and tax management. Similar to WordPress, thousands of WordPress plug-ins, themes and other extensions made specifically for WooCommerce can be used to expand the platform's functionalities. If you need to make complex adjustments to your WooCommerce store, you can readily use its well-known and vast pool of developers.
Features
Mobile-friendly stores to make your products seem beautiful on any device that supports HTML5 which were specifically developed for WordPress and are connected to its environment
Total control over customer and corporate data; no third-party software is allowed
Access to 350+ contributors worldwide
100% open source for total control over the design and functionality of your website
Volusion
Volusion is known for being one of the best eCommerce website builders. To observe how your online business is performing and where to make improvements, you can quickly access and analyze inventory and statistics. Its stores also include a built-in "recommended products" feature. Volusion's inability to support the sale of digital goods is a drawback. So you should think about using a different builder if you want to sell music, art or ebooks.
Features
Drag-and-drop content blocks for reviews, photographs, texts and other types of content to alter page layouts
None of Volusion's plans have any transaction fees
Mobile consumers can use responsive themes
CSS editor to customize specific website parts to fit your company's requirements
Options for recurring pricing for subscription businesses
Zyro
For those who lack the patience to develop a website from scratch, Zyro is one of the most useful eCommerce website builders. It allows you to quickly and easily create a small website. Numerous eCommerce options are available, including a drag-and-drop builder with 24 expertly created themes. You can start an online store in less than an hour.
Features
Web elements can be added, edited and removed using a drag-and-drop editor and grid functionality
Designer templates can be modified to meet specific business requirements
You can manage emails, special offers and coupon codes with a simple CRM
Easy campaign launches with advanced reporting and integrations with technologies like Kliken, MoneyData and Google Analytics are available
A single dashboard for customer service, tracking and inventory
Conclusion
It's time to try out your options after learning what your requirements are when looking for the best eCommerce website builder. Although each choice has advantages and disadvantages, you now hopefully have a better understanding of which store builder is appropriate for your company. Your firm can grow by using expert eCommerce website builders to make your website look attractive and run smoothly. With so many free eCommerce website builders to choose from, you're sure to discover the finest one for creating an online store that you're proud of, impresses visitors and generates sales on its own. If you need assistance with fulfilling orders across multiple platforms, you can consider partnering with WareIQ.
WareIQ is an eCommerce fulfillment company that provides a wide range of fulfillment services such as inventory storage, last-mile delivery, reverse logistics and much more. Additionally, our custom WMS can integrate with multiple eCommerce selling platforms and will consolidate all your order and inventory data in one single dashboard.
eCommerce Website Builders: FAQs