List of Top 10 Warehousing Companies in Hyderabad Providing Best Warehousing Services in 2023
You need warehouse services for your eCommerce fulfillment if you sell products online. The right warehouse services can boost your company's revenue and customer loyalty.
Many eCommerce companies receive assistance from warehousing companies in Hyderabad. The state boasts a big eCommerce business and numerous internet and tech-savvy citizens.
Because eCommerce warehousing is essential to supply chain management, using the best warehousing companies in Hyderabad is advised. With a tailored management system, the qualified and knowledgeable professionals managing the warehousing operations may more effectively manage the business components, satisfy spot stocking requirements, and grow the core business.
3PL Warehousing companies have also switched toward automated tools and complete digitization to undertake end-to-end supply chain activities.
Due to the eCommerce industry and the importance placed on delivery times and customer happiness, finding logistic and warehousing services in Hyderabad that will fulfill your needs and conduct continuous operations daily is essential.
To help businesses locate reputable warehouse service providers, a list of warehouse companies in Hyderabad has been compiled below.
What Do Warehousing and Logistics Services In The Supply Chain For eCommerce Mean?
Before we can define warehouse and logistics services, we must first understand what logistics is. The simplest definition of logistics is the systematic organisation, administration, planning, and execution of complex processes. In several industries, including warehousing, eCommerce logistics refers to the transportation of goods and data about inventories.
Thus, the organisation, management, and varied, complex aspects of warehousing are all included in logistics. In addition, transporting tangible inventories and intangible assets, such as labour and information, is required.
Handling broken goods, adhering to safety rules, managing human resources, processing client returns, and pest control are all aspects of logistics for warehouses.
In other words, warehousing and logistics refer to all organizational strategies, rules, and procedures necessary to uphold effective warehouse operations.
Top 10 Warehousing Companies in Hyderabad and Secundarabad in 2023
Regardless of your online business size, you will need the help of eCommerce warehousing companies in Hyderabad to provide services to your customers.
We have determined that these are the top warehousing services in Hyderabad based on their size, the services they provide, and the services they offer.
WareIQ
Founding Year: 2019
Location: Medchal-Malkajgiri District, Hyderabad
Services Offered: ecommerce fulfillment, warehousing, shipping, logistics, contract logistics, first mile delivery, last mile delivery, storage, distribution and more.
B2B, B2C, and D2C brands can use WareIQ as a 3PL fulfillment partner because it is one of the top warehousing companies in Hyderabad. As a result, brands can outsource all logistics-related tasks, from order fulfilment to inventory control and returns management.
WareIQ will streamline your company's shipping process, logistics, and fulfillment processes if you send your products to fulfillment facilities in India close to you.
Using its broad nationwide distribution network, WareIQ can deliver products to your customers the same day and the following day. For your deliveries, you can decline RTO (Return To Origin) orders and cut your fulfilment expenses by up to 40%.
Utilizing WareIQ, businesses may shift their focus from internal fulfillment to other, more critical aspects of corporate growth. By employing WareIQ's effective fulfillment process, you may improve your eCommerce business and earn more money.
Reasons how WareIQ makes brand expansion possible through cutting-edge logistics and distribution management systems:
Nationwide Fulfilment Network to Improve Logistics Operations
Lower Costs for Warehousing and Logistics
Effortless Real-Time Analytics
WareIQ – Amazon-prime Like Logistics for Modern Brands in India
WareIQ, an eCommerce fulfillment company, empowers online brands with a superior-tech platform to compete with Amazon like service levels by bringing their average delivery timelines from 5-10 days to 1-2 days.
"With WareIQ's full stack digital enabled fulfillment solution, we got access to the pan India network of fulfillment centers & cold storage facilities enabling same/next day delivery, without any upfront investment in supply chain infrastructure from our end. During the IPL campaign in April 2022,

WareIQ efficiently

handled unpredictable 200x surges in daily order volumes

of ~20k/day with a

99% fulfillment rate

. With WareIQ as our preferred fulfillment partner, we witnessed 172% growth in online order volume in just 4 months, with a significant improvement in the overall customer experience in fulfillment."
Related Article: Find list of top warehousing companies in Gurugram here.
Blue Water Logistics (BWL) Pvt Ltd Hyderabad
Founding Year: 2012
Location: Banjara Hills, Hyderabad
Services Offered: Freight Forwarding, Supply Chain Management, projects management, warehouse management, transportation, Custom House Agent, Domestic Warehouse, Door-to-Door Delivery, Logistics Management, storage and distribution
At its core, Blue Water Logistics (BWL) Pvt Ltd is one of the best logistics and eCommerce warehousing companies in Hyderabad/Secunderabad, with a focus on end-to-end project logistics, SCM, warehousing, and logistical support services in the SEA, Air, and Land. BWL Logistics specialises in offering solutions in freight forwarding, SCM, projects management, warehouse management, transportation, and distribution.
The expert services offered by Blue Water Logistics (BWL) Pvt Ltd are customised to each client's specific requirements. Whether the cargo is regular, perishable, limited, or in containers or pallets, Blue Water Logistics (BWL) Pvt Ltd offers you a comprehensive choice of resources that will transport your goods securely to their destination—combining cautious and exact handling with reasonable shipping costs.
At BWL, delivering your shipment to its destination is all part of their daily grind. As a result, BWL will deliver your cargo to its destination intact and on schedule, whether from China, the Far East, the Middle East, Africa, Europe, or the American Continents.
BWL transports your shipment anywhere in the world. BWL Logistics is one of the top warehousing companies in Hyderabad.
Snowman Warehousing Company
Founding Year: 1993
Location: Shamirpet, Hyderabad
Services offered: Palletized Storage, Dedicated Warehousing, State-of-the-art reach truck, Multi- Facility environment-friendly refrigerant, Distribution Centers and Customer Dedicated Facilities
Snowman Logistics ranks among the best warehousing companies in Hyderabad. It started operating in 1993 and is now India's top provider of logistics services under controlled temperatures. The cities where the company operates warehouses include Surat, Delhi, Pune, Kolkata, Mumbai, Kochi, Chennai, Bengaluru, Hyderabad, Ahmedabad, and Bhubaneswar. These warehouses have freezing capabilities and temperature control options that range from +25 degrees Celsius to –20 degrees Celsius.
In Hyderabad, Snowman Logistics provides distribution, quality control, inventory management, and warehousing services. It also offers solutions for labeling, blast freezing, stickering, repackaging, and processing orders from clients.
Some specialties include palletized storage, environmentally acceptable refrigerants, many generators, a command centre, and 24/7 operations. Additional features include port facilities, full truckloads, 246 refrigerated trucks, plug-in facilities, a fleet with GPS, and customised milk run services. Additionally, it sends dairy products, baked goods, fruits, vegetables, poultry, meat, medications, and healthcare. The company also possesses several verified certifications, such as Fssai, ISO 14001, ISO 22000, BRC Global Standards, and four EIA Approved Warehouses, making Snowman Logistics one of the top warehousing services in Hyderabad.
You Can Also Check: Warehousing Companies in Kolkata
Fly High Logistics Pvt. Ltd.
Founding Year: 2011
Location: Secunderabad, Telangana
Services Offered: Supply Chain Management, Warehousing services, Transportation services, Freight forwarding, and Tailored customer service.
Fly High Logistics Pvt. Ltd. is a renowned integrated supply chain company in south India. Its office is in Secunderabad and offers one of the best warehousing services in Hyderabad and many other regions of India. Company's Mission, "Committed to custom and personal services ensuring the best quality and technical know-how in deliverables with challenging environmental conditions."
The company's vision for the coming years, "Provide value-added services to clients domain with world-class standards acknowledging the everlasting relationship."
In just a span of 5 years, FHLPL is amongst the best warehousing and logistics service companies in Hyderabad. Additionally, it offers People Transport Solutions, a business unit that gives businesses specific services for transporting employees to and from work, a labor union-free zone facility, and restrooms for drivers & labor staff.
Allcargo Global Logistics Ltd
Founding Year: 1993
Location: Begumpet, Secunderabad, Telangana
Services Offered: Warehousing Facilities, Contract Logistics, E-commerce Logistics, Logistics and Warehouse Parks, Air Freight & ILS, Crane Rentals and Coastal shipping.
One of the best warehousing companies in Hyderabad is Allcargo Logistics. It has created guidelines for giving our clients innovative, individualised solutions that save money and time.
Thanks to a broad spectrum of industry experience, a technology-driven strategy, and resources all over India, customising integrated logistics solutions has become more accessible.
Allcargo Logistics provides world-class infrastructure, dependable safety standards, and services with the help of our highly qualified staff.
A few of the services offered by Allcargo Logistics include NVOCC, CFS-ICD, Project and Engineering Solutions, eCommerce warehousing and logistics, and Coastal Shipping.
Green Launch Lean Solutions
Founding Year: 2018
Location: Kondapur, Hyderabad , Telangana
Services Offered: Order fulfillment, Order management, Warehousing services, Inventory Management, Logistics services, and Distribution.
Green launch lean solutions is a professional, cost-effective and reputed company in Hyderabad, Telangana.
Green Launch provides best-in-class services for all your logistics, warehousing and supply chain needs. The main services they deal in are warehousing & logistics, order fulfillment services, inventory management, storage and distribution services. There process is such that they handle complete end-to-end customer order management & logistics solutions from transporting the goods, quality checks, storage, dispatch reporting, and more. This makes them top the list when it comes to warehousing companies in Hyderabad.
Additionally, there different types of warehouses help in storage of different and multiple types of goods. The types of warehouses include contract warehouses, open yard warehouses, racketed warehouses for storing different type of inventory.
ZeroMile Warehousing Pvt. Ltd.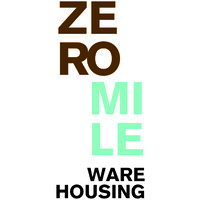 Founding Year: 2015
Location: Qutbullapur Mandal, RR dist.Telangana , Hyderabad
Services Offered: Engineering Procurement & Construction, Strategic Advisory Consulting, Standard Warehousing, and other Value added Services
Zero Mile Warehousing was founded by Sundeep Reddy in 2015. It is headquartered in Hyderabad. It is ranked among the top warehousing company in Hyderabad, Telangana.
The focus of ZeroMile is to provide a more efficient warehousing solution to cater to the clients growing needs from time to time. They are the pioneer in modern, customized warehousing & leasing in Hyderabad.
The vision for the coming years is to become a highly preferred warehousing service partner by applying innovation, global insight, and world-class warehousing infrastructure.
Forward Space Warehousing & Logistics
Founding Year: 2019
Location: Kompally, Hyderabad
Services Offered: Materials Handling, Inventory Management, Transportation, Warehousing & Storage Services, Packaging, Warehouse Solutions, Distribution, fleet management and Value added services such as- IT Solutions, Tracking, Artificial Intelligence
FWD Space Logistics was founded by Ravikant Reddy Bandakunta and Sowmya Reddy Baddam in the year 2010 and has been providing warehousing services since then. They have a significant presence in India and are among the top warehousing companies in Hyderabad.
They work with businesses of all sizes, small to medium to large businesses, to develop solutions that meet the needs of the company and its clients. To improve every aspect of operations, the freight, warehousing, and logistics consultants work with companies dealing in almost every sub-sector such as express services, parcel, and postal services, trucking, third-party and fourth-party logistics, rail, transport, distribution, and ocean shipping.
Dart Global Warehouse & Logistics
Founding Year: 2011
Location: Medchal District Devaryamjal, Hyderabad
Services Offered: Freight Forwarding Solutions, Supply Chain Solutions, Specialized Logistics Services, Air Freight, Sea Freight
Dart Global has been in operation since 1983 and is a well-known logistics company that specialises in providing services for worldwide shipping. The business works with 15 different countries, boasts 5000 happy clients, oversees 82000 shipments, and sends out 55000 things. It strongly emphasises streamlining client needs, advancing technology, and empowering personnel. It manages regional offices, personnel growth, transhipment, and a global customer. The company offers hauling, warehouse, air, sea, and ground cargo services and solutions for integrated logistics, supply chains, and freight forwarding.
The Dart Global Tracking Website was created as a tracking platform for international customers.
Consumers can choose the packaging for their items. In addition, there are various freight and transportation categories for perishable, fragile, and medical items. This makes Dart Global one of the top logistics and warehousing companies in Hyderabad.
Exceed Supply Chain Solutions
Founding Year: 2011
Location: Medchal District Devaryamjal, Hyderabad
Services Offered: Freight Forwarding (Air & Sea), 4PL/3PL Warehousing, Customs Clearance, Project Cargo, Customs Public Bonded Warehousing, Transportation, First Mile/Last Mile Services, Offshore Logistics (Oil & Gas Sector & others), Cross Border, Rail Freight Services, Infra Consulting and more Value Added Services.
Exceed Logistics was established in the year 2011 and is headquartered in Hyderabad. It's corporate office is in Mumbai and is successfully operating all over India. The leading warehousing company in Hyderabad is a brand of Raghava Warehousing & Logistics services.
The services they offer are supply chain solutions, and that include contract logistics, express logistics, cargo handling, international shipping, air freight logistics, cold chain storage, first mile, last mile delivery reverse logistics, and more value added services.
How to Choose the Best Warehousing Companies in Hyderabad for Your eCommerce Business?
Consider the location of the warehouse in relation to your business operations and customer base.
Look at the size and capacity of the warehouse to ensure it can accommodate your current and future storage needs.
Evaluate the security measures and protocols in place to protect your inventory.
Research the warehouse's inventory management and tracking systems to ensure they meet your business needs.
Inquire about their handling and shipping capabilities to ensure they can meet your distribution requirements.
Check references and reviews from other businesses that have used the warehouse's services.
Consider the warehouse's rates and fees to ensure they fit within your budget.
Visit the warehouse in person to assess its condition and overall operations.
Evaluate the warehouse's customer service and communication to ensure they can provide the support you need.
Look for a warehouse with a good track record of timely and accurate deliveries and inventory management.
Conclusion
In this article, the top warehousing companies in Hyderabad are covered. These businesses have strived to understand consumer needs and have adjusted their business models accordingly. All of these logistics and warehousing companies in Hyderabad prioritize providing their clients with the best logistical services available in India.
Also Check: Looking for Logistics Companies in Hyderabad?
Why Choose WareIQ As Your eCommerce Business' Preferred Fulfilment & Warehousing Partner?
Logistics planning is a continuous optimization process that requires frequent attention and time. Due to their limited bandwidth, many businesses rely on WareIQ as their fulfillment and distribution partner to employ the logistical planning services and expertise they require.
With years of experience in logistics services, such as shipping and fulfillment, WareIQ is a technology-based partner for distribution and fulfillment. B2B and B2C brands can use the tools and infrastructure we've created for logistics to plan their shipping and logistical needs. We strive to be one of the best logistics and warehousing companies in Hyderabad by addressing both anticipated and unforeseen challenges to ensure that every one of our customers can fulfill the correct order at the right time and cost.
Utilize the eCommerce logistics solutions from WareIQ to manage and store your merchandise first. With the help of WareIQ, your business may use a distributed inventory strategy to keep its inventory at one or more of our conveniently positioned fulfillment centers and dispatch packages swiftly and affordably to any location.
Are you eager to know more about WareIQ's offerings if you sign up now? Find the features of the best-in-class, category-defining fulfillment services for eCommerce & D2C brands below:
Pan India Fulfillment & Darkstore Network: Plug-and-play fulfillment infrastructure with no minimums, which is compliant with Amazon Seller Flex, Flipkart Assured, Myntra and other marketplaces
Inventory & Network Planning Excellence: Best-in-class AI models for sales forecasting, product segmentation, and inventory management to reduce inventory by 40% and increase revenue by 10%.
Vertically Integrated Fulfillment Tech Stack: Our Fulfillment Tech Solution supports integrations with 20+ top marketplaces & D2C platforms, and prominent national, regional and hyperlocal couriers, enhancing reach by covering deliveries for 27,000+ pin codes
Supply Chain Productivity Applications: Integrate a host of supply chain productivity apps with a single-click to your existing CRMs, ERPs & accounting software to manage your logistics workflows from one command center. Use Apps like RTO Shield to get 100% RTO protection, Branded Tracking to turn your order tracking page into a profitable marketing channel, and many more.
Trusted by 300+ top Indian brands, we are helping them accelerate online sales and expedite their growth through a synergistic combination of advanced technology, robust fulfillment infrastructure & seller enablement services!WareIQ is backed by leading global investors including Y Combinator, Funders Club, Flexport, Pioneer Fund, Soma Capital, and Emles Venture Partner.
Related Search: Top 10 Warehousing Companies in Bangalore, and Best Warehousing Companies in Mumbai in 2023
Warehousing Companies in Hyderabad FAQs: Frequently Asked Questions