List of Top 10 Warehousing Companies in Kolkata Providing Best Warehousing Services for Offline and Online Businesses in 2023
The expansion of e-commerce has radically changed business expansion strategies. Modern companies can function without a physical location. No set number of hours should be worked in the era of digitization and the internet. Online marketplaces enable sellers to satisfy customers' demands at any time.
It is increasingly more work to keep inventory, affecting all facets of supply chain management and raw material procurement. This results from urbanization, the rapid growth of online shopping, and new technologies. Businesses need assistance with issues like a shortage of warehouse space, especially in major adjacent cities like Kolkata, where demand is very high. Making the necessary preparations can ease the strain of maintaining products in warehouses and for other tasks.
The efficiency of the warehouse in Kolkata can be increased. At the same time, the overall cost can be reduced by selecting one of the most famous, capable warehousing businesses in Kolkata. Regarding traditional retail and eCommerce, where the necessity to store products is crucial, warehouses provide the safest method for securely storing inventory. The term "warehouse logistics" is now often used in the business sector, and warehousing companies in Kolkata are rising to prominence. This includes management, eCommerce operations, and warehousing-related services essential to any business selling tangible commodities.
Several essential elements that must be considered while choosing reputable warehousing services in Kolkata affect the administration and operations of any warehouse. Therefore, extensive research is needed to find the best warehousing companies in Kolkata so that you may grow your business.
What Functions Do Warehousing Services In Kolkata Perform in the Supply Chain for eCommerce?
Before we can define warehouse and logistics services, we must first understand what eCommerce logistics is. The simplest definition of logistics is the systematic organization, administration, planning, and execution of complex processes. In several industries, including warehousing, logistics refers to the transportation of goods and data about inventories.
Thus, the organization, management, and varied, complex aspects of warehousing are all included in logistics. In addition, transporting tangible inventories and intangible assets, such as labour and information, is required.
Handling broken goods, adhering to safety rules, managing human resources, processing client returns, and pest control are all aspects of logistics for warehouses.
Therefore, the terms "warehousing and logistics" relate to all organizational plans, guidelines, and practices required to maintain efficient warehouse operations.
Top 10 Best Warehousing Companies in Kolkata for eCommerce, D2C, & Offline Businesses in 2023
WareIQ Logistics Pvt Ltd
Founding Year: 2019
Location: Hooghly and Howrah in Kolkata
Services offered: B2B fulfillment, customization and kitting, dropshipping, multi-piece shipping, split deliveries, inventory management, warehousing and storage, same day delivery, and other VAT services.
As one of Kolkata's leading warehousing companies, WareIQ can serve as a 3PL fulfillment partner for brands B2B, B2C, and D2C. It is headquartered in Bangalore but running successfully PAN India and is among the top warehousing companies in Kolkata. Therefore, brands can outsource every logistical operation, including order fulfillment, inventory management, and returns management.
If you deliver your products to nearby fulfillment centres in India, WareIQ will streamline business shipping, logistics, warehousing, and fulfillment procedures.
WareIQ can ship your products on the same day or the next day to your customers using its extensive national distribution network. You can refuse RTO (Return To Origin) delivery requests and save up to 40% of your fulfilment costs.
Why WareIQ for cutting-edge logistics and warehousing services?
Widespread Fulfilment Network to Boost Logistics Activities
Minimize Warehousing and Logistics Costs
Real-Time Inventory Analytics
Suggested Read: Check Warehousing Companies in Bangalore
Tewari Warehousing Co. Pvt. Ltd.
Founding Year: 2010
Location: Theta Shed Kantapukur, Kolkata, West Bengal
Services Offered: Handling & Packing tea, warehousing, and logistics services.
Tewari Warehousing is a leading warehousing company in Kolkata led by director Nitesh Tewari. It was established at Kolkata, West Bengal, India. They are running successfully in the warehousing and logistics department for over five decades. The company maintains warehouses in Kolkata.
They specialize in tea warehousing services, tea logistics services, Bulk packaging and flavoring of tea, Testing and tasting services, and Tea packing, and also work in the export of Darjeeling tea, Assam tea, Black tea, and other organic teas. The main con is that they are limited to one category i.e they specialize in logistics and warehousing services for tea.
Frontier Warehousing Limited
Founding Year: 1990
Location: Abdul Hamid Sreet, Kolkata, West Bengal
Services Offered: 360 degree warehousing, adaptive storage facilitation, end-to-end warehousing solutions, and cold storage facilities.
Frontier Warehousing Limited (Frontier Warehousing Pvt. Ltd.) was founded in 1990. They are the most trusted warehousing service provider in and around Kolkata. The business provides 360 warehousing and logistics services to both internal and external clients. Their warehousing services are flexible and forward-thinking.
They have the largest multi-purpose cold storage in Bengal and the next goal that they look up to is to operate 10 million sq. feet of warehousing space by 2030.
Allcargo Global Logistics Ltd
Founding Year: 1993
Location: Paharpur Garden Reach, Kolkata
Services Offered: Coastal Shipping, NVOCC, CFS-ICD, Project and Engineering Solutions, eCommerce warehousing, and logistics services.
Allcargo Logistics is among the top warehousing companies in Kolkata. It has established standards for providing its clients with creative, personalized solutions that save them money and time.
Customizing integrated logistics solutions has been easier thanks to a wide range of industry expertise, a technology-driven approach, and resources available throughout India.
With the assistance of our highly skilled workforce, Allcargo Logistics offers cutting-edge infrastructure, trustworthy safety standards, and services.
SpeedWays Logistics Pvt Ltd
Founding Year: 1995
Location: Khidirpur, Kolkata, West Bengal
Services Offered: Logistics Solutions, Sea Freight Consultancy & Forwarding, Transportation, Warehousing, Material Handling and Packaging, and Stuffing/De stuffing.
SpeedWays Logistics Pvt. Ltd. was established in 1974, and it is one of the leading service providers of international logistics services for shipping, freight forwarding, material handling, project cargo, heavy lifts, door-to-door services, and customs clearance. They are based in Kolkata and are among the top warehousing companies in Kolkata.
The Company's Mission is "To meet customers' demands, for a personal and professional service by offering innovative supply chain solutions for global sea and road transportation as well as certain specialist services in supply chain and warehousing domain"
StoreFresh Value Chain Solutions LLP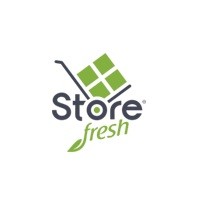 Founding Year: 2020
Location: Salt Lake City, Kolkata
Services Offered: 3PL services, Warehousing, Cold Storage, Supply chain , fulfillment centers, and Inventory Management.
StoreFresh Value Chain Solutions LLP is a 3PL company specializing in Warehousing, Cold Storage, Inventory Management Services, and other Supply Chain Solutions. It was incorporated in 2020, in Kolkata, West Bengal, and is headed by Saurav Agarwal and Udit R Kedia.
It has its own warehouses, cold storage service facility, fulfillment centers, and As a 3PL company, StoreFresh LLP understands the need of both the client (MNC) and the landlord (businessmen). They ensure the safety of your goods and timely delivery performance which leads to consistent customer satisfaction by operating more efficiently and growing exponentially.
They handle logistics and warehousing for big brands like PEPSICO, NOVA, ColdEX, BigBasket, PSPL and more.
Dart Global
Founding Year: 2009
Location: Chowranghee Road,, Kolkata
Services Offered: Truck shipments, interstate shipping, pick and pack services, real-time tracking, air shipments, freight forwarding and warehousing services.
The well-known logistics firm Dart Global has been in business since 1983 and focuses on offering services for international shipment and was developed as a tracking platform for clients from abroad. The company does business with 15 different nations, counts 5000 satisfied customers, manages 82000 shipments, and sends out 55000 items. It focuses on streamlining client needs, developing technology, and empowering staff. It oversees regional offices, staff expansion, transhipment, and a worldwide client. In addition, the business provides solutions for integrated logistics, supply chains, freight forwarding, haulage, warehousing, and air, sea, and overland cargo services.
The packaging for each item is up to the consumer. In addition, there are additional types of freight and transportation for perishable, fragile, and medical goods. As a result, Dart Global is ranked among the best logistics and warehousing companies in Kolkata.
Future Supply Chain Solutions
Founding Year: 2006
Location: Dhulagori, Howrah, West Bengal
Services Offered: 3PL services, IT-enabled warehouse, supply chain, transportation, warehousing, contract logistics and other logistics solutions.
One of the leading warehousing companies in Kolkata is Future Supply Chain Solutions, one of India's largest organized third-party supply chains.
The automated, IT-enabled warehouse, transportation, and other logistics solutions offered by FSC can be selected by many customers. Service options include a storage structure, a national distribution network in India, a "hub-and-spoke" transportation model, and automation technology systems; all support our competitive market position. Fast-moving consumer goods ("FMCG"), eCommerce, home furnishings, ATMs, automotive and engineering, food and beverage, and fashion and apparel are just a few industries where FSC has clients in India.
FSC has faith in its business strategy, which enables them to act as a service provider equipped to meet the supply chain needs of our clients completely. FSC provides solutions that will allow our customers to benefit from our distribution network, enhance the supply chain's efficacy, cost, and efficiency, and shorten lead times to market.
TVS Supply Chain Solutions Limited
Founding Year: 2004
Location: Taratala, Kolkata
Services Offered: Integrated supply chain solutions, warehousing, storage and distribution, integrated packaging, global freight forwarding, and time critical final mile solutions.
As a part of the TVS Group and one of the top warehouse businesses in Kolkata, TVS Supply Chain Solutions Limited, formerly known as TVS Logistics Services Limited, with annual revenues of more than US $8.5 billion. TVS Supply Chain Solutions Limited (TVS SCS) was founded as a TV Sundaram Iyengar & Sons Ltd division and has a 100-year history. But TVS Logistics Services Limited (TVSLSL) officially became a separate corporation in December 2004.
Efficiency, performance visibility, and reduced operating costs contribute to the transformation of logistics supply chains. It is a leading global provider of first-rate, comprehensive supply chain services for many sectors.
With operations in 19 nations, TVS SCS offers streamlined supply chain solutions to over 100 blue-chip clients worldwide.
Agility Logistics
Founding Year: 1979
Location: Bidhannagar, Kolkata, West Bengal
Services Offered: eCommerce logistics, last-mile delivery, supply chain management, freight forwarding, and others.
Despite being headquartered in Mumbai, Maharashtra, Agility Logistics was established in Sulaibiya, Kuwait. Having long-term regional presence in Kolkata, they are among the best warehousing services in Kolkata because they provide high-quality, sustainably planned logistical services.
Global corporations, municipal and regional governments, and small and medium-sized businesses benefit from Agility Logistics' strategic, quick access to transportation networks. Commercial real estate and facilities management, petroleum logistics, customs digitalization, services, e-commerce logistics, and last-mile deliveries are among the sectors that are being targeted. In addition, agility Logistics offers supply chain, developing markets logistics index, and trade services.
Conclusion
Even though selecting the best logistics companies to work with can be challenging, doing so may be significantly aided by first locating the leading Indian logistics service providers. Now, your options only include the best warehousing companies in Kolkata. The last stage is to choose which logistics partners will provide you with the most pin code reach and the greatest visibility for following our orders. Finally, to maximize operational efficiency and proactively reduce costs, be aware of the needed services.
With the top warehouse companies in Kolkata managing operations, eCommerce businesses can create and run their infrastructure to transport orders, which is an expensive and time-consuming process. This suggests that eCommerce businesses rely on dependable logistics and the best warehousing firms in Kolkata to track their orders and keep their customers informed about the progress of their delivery.
How to Choose the Best Warehousing Company in Kolkata?
Since the British ruled over India, Kolkata has served as a center for business. This city is not new to the idea of warehousing. Yet, as times have changed, a few elements have become more important when selecting the warehouse for your company.
The following things need to be taken into account whether the warehouse is being bought or leased or rented:
Pick a warehouse that can adapt to your company's needs: A warehouse that can adapt to your company's needs is essential. In this fast-paced environment, changes in corporate needs, procedures, and patterns are highly common. Every time your firm changes, you do not want to go through the process of signing up for warehousing services again. So, warehouses should be flexible.
Choose a company that is easy to integrate: You'll want to sell your inventory on a variety of B2B, B2C, D2C, and retail platforms. It is in fact impractical to open a warehouse for every market where you want to sell your goods. As a result, the warehouse systems ought to be simple to integrate with various markets.
Pick modern warehouses that are tech-enabled: The days of warehouses being big, dark structures with tin roofs and iron racks are long gone. Modern warehouses come with excellent lighting, security cameras, and very effective WMS (Warehouse Management System) and OMS (Order Management System), which offers you an advantage when predicting inventory levels. While selecting a warehouse system, it is necessary.
Consider workforce over automation: An efficient warehouse is run by an efficient workforce. It is the people that add value not the machines or value-added software.
Select a warehouse by keeping location in mind: Always choose the warehouse that is most convenient for your intended customer base. Delivery times are shortened and return orders are more effectively managed when a warehouse is close to the customers, improving eCommerce customer service levels and boosting repeat business.
How WareIQ Improves Warehousing Management and Fulfillment Operations for eCommerce Companies Operating in Kolkata?
The ongoing optimization process of logistics planning necessitates regular attention and time. To employ the logistical planning services and expertise they need because they need additional resources, many B2c and B2B firms rely on WareIQ as their fulfillment and distribution partner.
WareIQ is a tech-enabled distribution partner with years of experience in logistics services, including shipping and fulfilment. The architecture and tools we've developed for logistics may be used by B2B and B2C brands to plan their shipping and logistical requirements. We strive to be among the best warehouse companies by finding solutions to anticipated and unforeseen problems so that every customer can deliver the order at the right time and with reasonable pricing.
Starting with the handling and storing of your products, WareIQ offers logistics solutions for eCommerce. With WareIQ, your company may employ a distributed inventory strategy to keep its goods at one or more of our conveniently located fulfilment facilities and transport them quickly and affordably to any location.
Are you eager to know more about WareIQ's offerings if you sign up now? Find the features of the best-in-class, category-defining fulfillment services for eCommerce & D2C brands below:
Pan India Fulfillment & Darkstore Network: Plug-and-play fulfillment infrastructure with no minimums, which is compliant with Amazon Seller Flex, Flipkart Assured, Myntra and other marketplaces
Inventory & Network Planning Excellence: Best-in-class AI models for sales forecasting, product segmentation, and inventory management to reduce inventory by 40% and increase revenue by 10%.
Vertically Integrated Fulfillment Tech Stack: Our Fulfillment Tech Solution supports integrations with 20+ top marketplaces & D2C platforms, and prominent national, regional and hyperlocal couriers, enhancing reach by covering deliveries for 27,000+ pin codes
Supply Chain Productivity Applications: Integrate a host of supply chain productivity apps with a single-click to your existing CRMs, ERPs & accounting software to manage your logistics workflows from one command center. Use Apps like RTO Shield to get 100% RTO protection, Branded Tracking to turn your order tracking page into a profitable marketing channel, and many more.
Trusted by 300+ top Indian brands, we are helping them accelerate online sales and expedite their growth through a synergistic combination of advanced technology, robust fulfillment infrastructure & seller enablement services!WareIQ is backed by leading global investors including Y Combinator, Funders Club, Flexport, Pioneer Fund, Soma Capital, and Emles Venture Partner.
Also Check: List of Top 10 Warehousing Companies in Guwahati in 2023
Warehousing Companies in Kolkata: Frequently Asked Questions