List of Top 10 Warehousing Companies in Guwahati in 2023 Providing Exceptional Warehousing and Logistics Services
Guwahati, the largest city in the northeastern region of India, is emerging as a business hub for both online and offline retailers. The city's strategic location, improving infrastructure, and growing consumer market is attracting more and more businesses to the area. Additionally, the government's push to develop the region and increase economic activity has also contributed to this growth.
As a result, many retailers are setting up their brick-and-mortar stores, warehouses, and e-commerce fulfillment centers in Guwahati. This trend is expected to continue in the coming years as more retailers look to tap into the region's growing consumer market and take advantage of the city's strategic location for distribution and logistics.
Warehousing companies in Guwahati support numerous eCommerce enterprises. In addition, the state is home to many internet and tech-savvy residents and boasts a sizable eCommerce industry.
Given that e-Commerce warehousing is essential to supply chain management, it is advised to utilize the top warehousing companies in Guwahati. With a tailored management system, the knowledgeable and capable professionals managing the warehousing operations may develop the core business, better manage the business components, and satisfy spot stocking requirements.
To perform end-to-end supply chain tasks, warehousing companies have transitioned to automated technologies and complete digitization.
Due to the eCommerce industry and the emphasis placed on shipping duration and customer happiness, finding logistic and warehousing services in Guwahati that will fulfil your needs and conduct continuous operations daily is essential.
To help businesses locate reputable warehouse service providers, a list of warehouse companies in Guwahati has been provided below.
What Functions Do Warehousing and Logistics Services Play in the eCommerce Supply Chain?
Before defining warehouse and logistics services, it is necessary to understand the meaning of logistics fully. The most straightforward definition of logistics is the careful organization, management, planning, and execution of challenging procedures. Various businesses, including warehousing, use logistics to transfer goods and information about inventories.
Thus, warehousing and logistics encompass all the different, complex aspects of warehousing's organization, motions, and management. Transporting tangible inventories and intangible assets like people and information, as well as sending and receiving shipments of them, is required.
Handling broken goods, following safety guidelines, managing human resources, managing client returns, and controlling pests are all aspects of logistics for warehouses.
10 Leading Warehousing Companies in Guwahati in 2023
WareIQ Logistics Pvt Ltd
Logistics planning is an ongoing optimization process that demands consistent thinking and effort-making. Technology-savvy 3PL WareIQ utilizes its software throughout its network of fulfillment centers. WareIQ offers B2B and B2C brands the best fulfillment services, including real-time tracking of inventory levels and order selection, packaging, shipping, and delivery. WareIQ is one of the top leading logistics companies in Guwahati.
Orders are automatically forwarded to our warehouses after we connect your store. The product is picked, packaged, and delivered (and tracking information is shared with your customers and pushed back to your store.). Your business can make the most of your time and financial resources by using the delivery process to exceed clients' expectations and gain more control over the customer connection.
You can strategically distribute your inventory throughout WareIQ's facilities by leveraging our nationwide spread fulfilment facilities to deliver your products more promptly and economically. This is because keeping inventory close to your customers' locations helps reduce shipping zones and the price of sending orders to distant places. Additionally, whether you ship from one fulfilment centre or many, you can provide same-day or next-day shipping to 98% of the nation's population with WareIQ Rush with a 2-Day shipping option.
For everything from improved supply chain decision-making to year-end reporting, WareIQ provides data and analytics. As a result, we have become one of Guwahati's best logistics and warehousing companies. We take responsibility for our actions and update you on any statistical developments. The fulfilment centres you should stock, the amount of time before inventory runs out, how sales affect inventory levels, the cart value, delivery costs, and transit times for each delivery, as well as your fulfilment costs per order and storage costs per unit are just a few of the crucial details we display.
The eCommerce growth platform WareIQ is full-stack and designed for scale. The illustration below shows how WareIQ offers quick, affordable, and reliable fulfillment for all your eCommerce sales channels.
Boost Your Sales Swiftly
With tools and strategies that give you the competitive edge to develop into a quickly expanding eCommerce company, WareIQ assists you in increasing conversions across all sales channels.
Selling through several sales channels will increase your sales velocity.
Increase the visibility of your product with WareIQ Rush badges.
Free expedited shipping can encourage website visitors to make purchases.
Become a top-rated marketplace seller to increase sales.
Quick Order Fulfilment
Your marketplace and shopping cart orders are fully automated when they are shipped via WareIQ. Get economical, predictable, quick, and dependable e-commerce order fulfillment that scales your company from day one.
Offer delivery in 1 or 2 days using merchandise in our contemporary scattered warehouses.
Quick and Accurate order packing.
98% of the population could be reached while paying less for shipping.
Expand your company with shipping and eCommerce fulfillment services that prioritize your brand.
Delight Your Clients
Your consumers enjoy a hassle-free experience with WareIQ from checkout to delivery. By providing a superior experience, you can raise your customer satisfaction rating and increase client retention.
Improve your rating for customer satisfaction.
Offer an order tracking experience similar to Amazon.com.
Utilize proactive shipping notifications to keep customers informed.
Provide customers with simple return and exchange options.
Warehousing Express Logistics Pvt. Ltd.
A recognized business, Warehousing Express Logistics Pvt. Ltd. is led by seasoned logistics experts with more than 25 years of demonstrated and diverse expertise, primarily with top global corporations in India. Warehousing Express offers a competitive edge in a very challenging market. WELPL's primary goal is customer pleasure, but it also strongly emphasizes providing high-calibre services at competitive prices. WELPL specializes in warehouse management and physical distribution/transportation operations, two of the most crucial tech-enabled logistics tasks.
WELPL offers the best warehousing services in Guwahati. The warehouses are placed in a prime area, convenient to both the city and the port. As a result, the majority of customers use transport and warehousing services. In addition, WELPL offers a network of distribution and third-party logistics services that is the finest in its class.
As one of the top warehousing companies in Guwahati, Warehousing Express is the go-to 3pl on the list of logistics firms for services like renting out storage space, managing inventories, contract logistics, transportation, and distribution.
Jain Group Ventures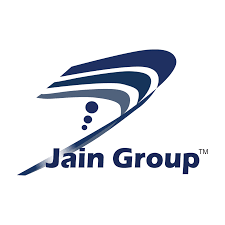 For all of your needs in CFA/C&F/3PL, warehousing, distribution, and repackaging, turn to Jain Group. It is an ISO 9001:2015 organization and offers comprehensive and top-notch services in industries including pharmaceuticals, FMCG, consumer goods, paints, etc.
The infrastructure is among the best in North East India and features state-of-the-art facilities. Compiled with system-driven and the newest technologies to provide each of our clients with top-notch service.
To deliver superior warehousing services in Guwahati to all clients by attending to their needs and demands and inspiring them to appreciate high-quality storage, distribution, retail, 3PL, and supply chain solutions services.
Warehouzez
Warehouzez is one of the well-known logistics and warehousing companies in Guwahati.
Warehouzez- The Digital Supply Chain is run by a qualified expert with years of expertise dealing with India's most prominent global firms. The business has been growing its activities in various regions of the nation since it was founded.
The fulfilment of clients is Warehouzez's primary objective. With this in mind, they focus on offering top-notch services at a reasonable cost. Management of warehouses and distribution services are two areas of expertise.
Warehouses are deliberately placed in desirable areas (near cities and ports). As a result, most of their customers employ their transportation and warehouse services. The distribution facility network of Warehouzez, a high-tech 3PL and one of the top warehouse companies in Guwahati, is undoubtedly the best in the business.
Om Trans Logistics
The objective of Om Trans Logistics, one of the top freight forwarding and warehousing companies in Guwahati, is to offer its customers the best logistical methods.
The business is pushing the boundaries of excellence in innovation, production, and service. Om Trans Logistics is a specialized logistics firm that provides the best services to customers.
They have a team of logistics industry professionals with more than 21 years of collective experience. Om Trans Logistics continuously offers clients modern, cost-effective logistical solutions that help them minimize costs while maintaining a high level of service.
Om Trans Logistics has developed a full range of logistics services to suit the demands, including storage and distribution, customs and shipment, trading overland, sea, and air transportation.
One of the best freight forwarding and warehousing companies in Guwahati can be discovered at Om Trans Logistics.
AWL India Pvt. Ltd.
With the aid of cutting-edge technology, AWL India Pvt. Ltd. is the Indian logistics company with the quickest rate of growth. AWL works hard to give customers excellent service and help companies grow their global customer bases. AWL is one of the top warehousing companies in Guwahati since they strive to fulfil assignments despite challenges. Their activities are motivated by advancing infrastructure and technology. As a result, AWL has built an unrivalled reputation for offering top-notch logistics and supply chain management solutions.
This company, which provides global logistics solutions, based its success on individualized customer service and effective use of its extensive logistics knowledge.
The models in the fleets of AWL can be used in various fields, including entertainment, electronics, cosmetics, and energy.
One of the biggest warehousing companies in Guwahati is AWL India Pvt. Ltd. The fact that their vehicles are designed to ensure accurate temperature and humidity for perishable goods with a finite shelf life means that they abide by shipping rules.
Suggested Read: List of Top 10 Logistics Companies in Guwahati in 2023 to Handle Logistics Operations of Retail Businesses
Ecom Express
As a provider of technology-based logistics and warehouse services, Ecom Express was founded in 2012. They are one of the biggest warehousing companies in Guwahati and serve over 27,000 Indian postcodes. They also have a sizable presence throughout India.
Ecom Express uses automated tools and data sciences to streamline the order fulfilment process. They also provide quick delivery services and reverse logistics management that is quality-controlled. They have also used artificial intelligence and machine learning algorithms to analyze incorrect addresses and plan specific delivery dates. There are 1,008,000 square feet of fulfilment centre space throughout the nation.
Holisol Logistics Pvt Ltd
Holisol Logistics is one of the leading warehousing companies in Guwahati. eCommerce companies can utilize the Holisol network for end-to-end supply chain logistics. The industries served by Holisol's returnable packaging include those in the automotive, agricultural, and heavy engineering sectors. Multi-channel retail fulfillment for B2B and B2C customers is another service offered by Holisol. Holisol has also created fully AI-enabled digital supply chain management systems.
Holisol, a top logistics and supply chain company, aims to become a significant player in the logistics and warehousing industry. They provide complete end-to-end solutions to their clients' technology-dependent enterprises. Holisol places a high priority on the three bottom lines of profit, planet, and people. Holisol also hopes to expand by enhancing people's sense of accomplishment and fulfilment.
BlueDart
Bluedart is one of Guwahati's top logistics and warehousing companies and was founded in 1983. It includes a broad range of domestic logistical services.
In India, Bluedart employs more than 12,000 people. To help clients avoid problems while importing or exporting goods, Blue Dart offers a trusted logistics partner with extensive experience in international transportation and links to more than 220 countries. They also provide accurate order tracking and accelerated last-mile delivery services.
Additional service optimization choices include express Delivery, slot delivery, COD, and Cash on Delivery. Furthermore, Blue Dart provides weather-resistant packaging, making it the market leader and a chosen supplier for many businesses worldwide.
TruckGuru Transports
One of the best warehousing companies in Guwahati, TruckGuru, assists numerous organizations in securely moving their products to new sites. TruckGuru can help you if you're looking for warehousing services in Guwahati to transfer your freight and need additional information on how to do it. No matter how fragile, glassy, layered, or attached to manufacturing components, food, pharmaceuticals, electronics, or industrial machinery may be, they can move almost any type of material. There are, therefore, no restrictions on the kinds of materials that can be transmitted.
You can rely on TruckGuru, a logistics and transportation company that provides warehousing services in Guwahati, to handle your demands for transportation and logistics services successfully. Due to its significant experience in logistics and transportation, TruckGuru provides inventive and reasonably priced shipping solutions.
Conclusion
To sum up, these are some of Guwahati's most reputable warehousing companies. We can all observe that today's industry and product offerings heavily rely on logistics companies. The businesses we just discussed each have distinctive characteristics that set them apart from their rivals.
How WareIQ Improves Warehousing Management and Fulfillment Operations
The ongoing optimization process of logistics planning necessitates regular energy and focus. Many B2c and B2B brands work with WareIQ for their fulfilment and distribution operations to utilize the logistical planning services and knowledge they require since they have limited resources.
WareIQ is a tech-enabled distribution partner with years of experience in logistics services, including shipping and fulfilment. The architecture and tools we've developed for logistics may be used by B2B and B2C brands to plan their shipping and logistical requirements. We strive to be among the best warehouse companies by finding solutions to anticipated and unforeseen problems so that every customer can fulfil their order at the right time and with reasonable pricing.
Starting with the handling and storing of your products, WareIQ offers logistics solutions for eCommerce. With WareIQ, your company may employ a distributed inventory strategy to keep its goods at one or more of our conveniently located fulfilment facilities and transport them quickly and affordably to any location.
Are you eager to know more about WareIQ's offerings if you sign up now? Find the features of the best-in-class, category-defining fulfillment services for eCommerce & D2C brands below:
Pan India Fulfillment & Darkstore Network: Plug-and-play fulfillment infrastructure with no minimums, which is compliant with Amazon Seller Flex, Flipkart Assured, Myntra and other marketplaces
Inventory & Network Planning Excellence: Best-in-class AI models for sales forecasting, product segmentation, and inventory management to reduce inventory by 40% and increase revenue by 10%.
Vertically Integrated Fulfillment Tech Stack: Our Fulfillment Tech Solution supports integrations with 20+ top marketplaces & D2C platforms, and prominent national, regional and hyperlocal couriers, enhancing reach by covering deliveries for 27,000+ pin codes
Supply Chain Productivity Applications: Integrate a host of supply chain productivity apps with a single-click to your existing CRMs, ERPs & accounting software to manage your logistics workflows from one command center. Use Apps like RTO Shield to get 100% RTO protection, Branded Tracking to turn your order tracking page into a profitable marketing channel, and many more.
Trusted by 300+ top Indian brands, we are helping them accelerate online sales and expedite their growth through a synergistic combination of advanced technology, robust fulfillment infrastructure & seller enablement services!WareIQ is backed by leading global investors including Y Combinator, Funders Club, Flexport, Pioneer Fund, Soma Capital, and Emles Venture Partner.
Also Check: List of Warehousing Companies in Kolkata
Warehousing Companies in Guwahati: FAQs