List of Top 10 Logistics Companies in Guwahati in 2023 to Handle Logistics Operations of Retail Businesses
Guwahati, also known as the 'Gateway to North-East India,' is the capital city of Assam and serves as a hub of retail and wholesale distribution to several businesses in the northeastern region. The city is rich in flora and fauna and is strategically located close to national highways that connect Assam to several northeastern states and the entire northeast region to the whole of India. Guwahati has seen a rise in major economic activities in and around the region; therefore, it serves as an important transportation hub for a lot of important manufacturers.
If we dive into the economic abundance of the city, it flows with the artistic impressions of the people. The city produces premium Assamese silk, which is famous all over the world. The handicrafts produced by cane, bamboo, and terracotta, along with the most popular production and processing of tea, are accomplished in this part of the country.
If you are among the top eCommerce or retail businesses that require state-of-the-art warehousing, logistics, and transportation facilities, you can explore our curated list of the top logistics companies in Guwahati that will provide you with the best supply chain management solutions. Let us explore this further.
Top 10 Logistics Companies in Guwahati in 2023
Choosing the right logistics partner is a very crucial step for your business. Researching and exploring a new set of companies on the internet is a very tedious process that can often leave you confused and back to square one. However, having enough experience to analyze the logistics markets of several regions, we have developed the following list of the top logistics companies in Guwahati that must be under your radar.
1. WareIQ
Founding Year: 2019
Location: Guwahati
WareIQ is a leading logistics company that provides businesses with a comprehensive range of logistics services. With a focus on speed, reliability, and flexibility, WareIQ's logistics solutions are designed to streamline operations and improve the bottom line. One of the key features of WareIQ's logistics services is their use of advanced technology to provide real-time tracking, automated order processing, and seamless communication between all stakeholders. Whether you're looking to optimize your supply chain, reduce logistics costs, or improve delivery times, WareIQ has the expertise and resources to meet your logistics needs.
Key Features
Fast and timely delivery
Flexible storage options
Dedicated 24/7 customer support
Same day delivery
Live-tracking
Are you eager to know more about WareIQ's offerings if you sign up now? Find the features of the best-in-class, category-defining fulfillment services for eCommerce & D2C brands below:
Pan India Fulfillment & Darkstore Network: Plug-and-play fulfillment infrastructure with no minimums, which is compliant with Amazon Seller Flex, Flipkart Assured, Myntra and other marketplaces
Inventory & Network Planning Excellence: Best-in-class AI models for sales forecasting, product segmentation, and inventory management to reduce inventory by 40% and increase revenue by 10%.
Vertically Integrated Fulfillment Tech Stack: Our Fulfillment Tech Solution supports integrations with 20+ top marketplaces & D2C platforms, and prominent national, regional and hyperlocal couriers, enhancing reach by covering deliveries for 27,000+ pin codes
Supply Chain Productivity Applications: Integrate a host of supply chain productivity apps with a single-click to your existing CRMs, ERPs & accounting software to manage your logistics workflows from one command center. Use Apps like RTO Shield to get 100% RTO protection, Branded Tracking to turn your order tracking page into a profitable marketing channel, and many more.
Trusted by 300+ top Indian brands, we are helping them accelerate online sales and expedite their growth through a synergistic combination of advanced technology, robust fulfillment infrastructure & seller enablement services!WareIQ is backed by leading global investors including Y Combinator, Funders Club, Flexport, Pioneer Fund, Soma Capital, and Emles Venture Partner.
2. RCPL Logistic Cargo Services
Founding Year – 1997
Location – Vill , Kera Kuchi Bihar Wadi, Guwahati
RCPL Logistic Cargo Services is one of the leading logistics companies in Guwahati that offers multi-modal logistics services intending to diversify supply chain solutions, deliver timely cargo, and ensure safe transit across the country. RCPL has 55 branches spread nationwide, 100 delivery destinations, and a daily cargo handling capacity of over 230 tonnes, proving to be one of the market's steadily growing players.
The firm employs over 400 industry professionals and is headed by the Managing Director, Mr. Manish Gupta, whose supervision has allowed the company to set benchmarks for itself and its competitors in the field, as well as given RCPL the edge it deserves. RPCL specializes in on-time delivery through Air, Train, and Surface Express. Apart from this, it provides other supply chain solutions like warehousing, packaging, etc.
Key Features
Committed and on-time delivery
Maximum customer satisfaction
Maximum reach with more than 200 dedicated weatherproof containerized vehicles for road express transport
Associations with all airlines to make the process easy
Advanced tracking facility
Train cargo surface over extensive terrain
100% safe and secure delivery
3. Jain Groups Private Limited
Founding Year – 1999
Location – AG Colony Rd, Lalmati, Guwahati, Assam 781040
Jain Group is among the ISO-certified logistics companies in Guwahati, providing one-stop solutions for CFA/C&A/3PL, warehousing, MIS, and Accounts receivables. Packaging, Material Handling, re-labeling, distribution, repackaging solutions, etc. Jain Groups ensures seamless supply chain services to companies across verticals like Pharma, FMCG, Consumer Durables, Paints, etc. The firm is equipped with North East's best state-of-the-art infrastructures and uses highly advanced technologies to ensure world-class services to its customers.
The Jain Group believes in admirable quality and robust solutions; it caters to over 2500+ Distributors, whole-sellers, retailers, direct patients & hospitals across every district, town, and city of northeastern India. It has nearly 20,000 pallet storage capacity with pre-defined areas for ambient, AC & Cold storage. The company is spearheaded by the Managing Director, Mr. Pratik Jain, and has been growing under the influence of its founder Mr. Rahendra Kumar Jain.
Key Features
Temperature and humidity-controlled warehouses
Plastic Pallets
Goods barcode scanner services
Industrial lifts
Platform or heavy-duty trolley
Centralized AC system
Racking and fire hydrant system
Suggested Read: Looking for top Cold Storage Companies in India?
4. ABC India Ltd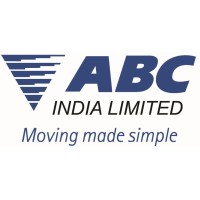 Founding Year – 1962
Location – Beharbari, Lalmati, Guwahati, Assam
Founded by Shri PD Agarwal Ji, ABC India is one of the top logistics companies in Guwahati, with Aisia's largest road networks. The company was built on the values of teamwork, innovation, Integrity, efficiency, and excellence. It serves as a logistics partner to all states in India and provides simple supply chain solutions to its clients based on 63 years of experience and the most advanced web-based technology that ensures quality service at every step.
ABC has a pan-India presence of over 35+ locations and serves logistics solutions in some of the most challenging and remotest destinations in the country. Over the next decade, the company aims to become carbon neutral and address the largest disruption as well as a master in trucking that stems from climate change, automation, and digitization.
Key Features
Operational in 35 cities in India
A vendor base of 2500
Complete logistics for ODC and project cargo for the most challenging projects
Low cost, demand, and personalized digital FTL services all over India
5. Om Logistics Ltd
Founding Year – 1978
Location – Ahom Gaon, Guwahati, Assam
Om Logistics is one of the multi-modal logistics companies in Guwahati with a steep presence in the entire country. It is a flagship company of the Om Group that provides a comprehensive set of logistics services to its customers, all under one roof. Keeping in mind that businesses these days prefer faster deliveries at the most efficient rates that reach their consumers in perfect condition, Om Logistics has built its infrastructure around the same principle and aims to expand along with its manufacturers. The firm provides services like Warehousing, air/railway/sea cargo, Import/export services, 3PL Logistics, FTL, PLT, Supply chain, and express cargo solutions.
Key Features
Om Logistics is connected by 675+ branch offices keeping together 2500+ destinations
Offices are loaded with automated and state-of-the-art communications and IT systems
The owned fleet size of over 4500 trucks, LCVs, Jumbo & Containers
20 million sqft of warehouse capacity
Well-trained and highly qualified workforce to handle logistics coordination
6. Aeropict Logistics
Founding Year – 2018
Location – Rajbari, Ulubari, Guwahati
Aeropict Logistics is one of the most progressive logistics companies in Guwahati that provides its customers with premium supply chain management services that are equipped with the most advanced technologies. The company firmly believes in addressing the needs of cost-effective logistics solutions for its customers and giving them the standard that they deserve.
With their unique approach to transportation and supply chain management, Aeropict allows customers to save extensively in their supply chains and simplify the entire process. Since its inception, the company has proved to be a true leader and partner in the third part logistics industry.
Key Features
Advanced Sea freight services
Tactical road transportation
Super fast air freight services
Wide network for railway logistics
Well-equipped packaging and storage facility
Warehousing services
Suggested Read: What is Freight Forwarding?
7. Speedex Logistics Packers And Movers
Founding Year – 2018
Location – Rabha Path, Beltola Tiniali, Guwahati
Speedex Logistics is an IBA-approved packer, mover, and among the top logistics companies in Guwahati that offers a wide variety of logistics and supply chain services. The company believes in catering to cost-effective solutions for the common man and promises the timely delivery of cargo to its desired destination. They personalize packing and moving solutions for their customers, keeping in mind every individual requirement.
The expert and trained staff and crew are well-equipped to execute a smooth and seamless relocation process for all its customers. The company is reliable, dependable, and the most trusted firm in the area. Services provided by Speedex packers and movers include 0 Household shifting, relocation, car transportation and shifting, office shifting, and international relocation. Warehousing, logistics bike transportation, commercial goods transportation, ODC transportation, Parcel services, Fine art packing, moving services, etc.
Key Features
Trained professionals and quality packers and movers services and logistics companies in Guwahati
Owns a large fleet of trucks and trailers equipped with the latest technologies
Safety and security guaranteed
Insurance provided for cargo
8. LogisticMart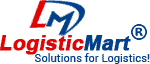 Founding Year – 2010
Location – Dispur, Guwahati
Developed by RIMS BizzServe Pvt Ltd, LogisticMart has been providing premier logistics solutions through online and eCommerce platforms and then search portals serving as the leading logistics companies in Guwahati. The company was founded by Mr. Mukesh Singh to connect people with the best logistics companies in Guwahati and India that offer exclusive and high-quality supply chain management services. It also provides essential information for the right relocation partner in and around your vicinity.
Staffed with young and enthusiastic minds, the company, since its inception, has set out to serve quality and affordable solutions for customers all across the country. LogisticMart is located in India's top metropolitan cities like Bangalore, Pune, Guwahati, Hyderabad, Mumbai, etc, and is trusted by 11,70,283 customers nationwide. Their logistics segment includes packers and movers, car transportation, hire truck tempo, cargo services, warehouses, etc.
Key Features
6387+ verified service providers
4.7/5 average rating
Registered with more than 6000 verified logistics companies
8+ years in the industry
9. Xfas Logistics Guwahati
Founding Year – 2003
Location – Rehabari, Guwahati
Xfas Logistics is among the logistics companies in Guwahati that are built from the ground up by young professionals who are experts in the field of courier and logistics management. The company offers a wide range of logistics solutions to clients across various commercial verticals. Efficiency, timely delivery, and professionalism are the forte of Xfas logistics and commitment to quality management and time-bound execution.
Xfas is driven by advanced technological prowess, and its hubs are well-equipped with computerized operations, high scanning tech, high-speed internet connection, etc., that streamlines the shipping and entire logistics process. The firm provides delivery solutions to over 20,000 locations across India, has reputable and big distribution networks, and is backed up by large fleet power.
Key Features
Providers of high-volume consignment delivery
Partnered with leading banks and other corporates to deliver documents that cater to SLA requirements
High-level customer satisfaction
Well-maintained and latest infrastructure.
10. Spoton Logistics Pvt Ltd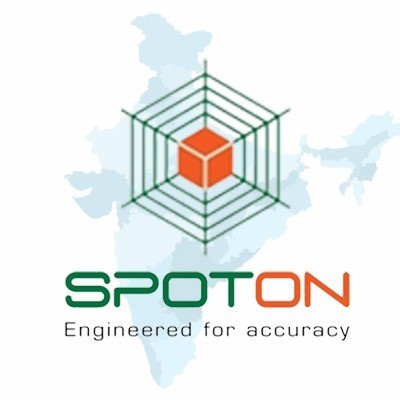 Founding Year – 2014
Location – Ahom Gaon, Guwahati
Spoton Logistics Pvt Ltd, which was formerly known as Startrek Logistics, is an Indian courier company and is one of the logistics companies in Guwahati to be funded by a private equity firm that employs more than 900 people across India. Spoton Logistics serves 22,000+ pin codes and has 252 located offices, 16 major hubs, 8 depots, and 447 operating fleets.
The main headquarters for Spoton is in Bangalore, and it serves logistics solutions to a wide variety of industry verticals, namely Automotive, Engineering, Pharma, Electronics and amp, Lifestyle, Retail, etc. To expand its spectrum, Spoton combined itself with the 3PL company Raag Technologies and Services by buying its majority stake.
Key Features
Day-definite domestic services
Express logistics
Reverse logistics
Pan India Network
Industrial experience and a strong management team
WareIQ – Amazon-prime Like Logistics for Modern Brands in India
WareIQ, an eCommerce fulfillment company, empowers online brands with a superior-tech platform to compete with Amazon like service levels by bringing their average delivery timelines from 5-10 days to 1-2 days.
"With WareIQ, UTH is able to consolidate common inventory for all platforms and get much closer to the customer through access to WareIQ's strong nationwide network of fulfilment centres, and last mile & hyper-local courier partners.

We are excited about being able to offer

same day delivery

in several pin codes due to

WareIQ

.

"
WareIQ – Your Trusted Logistics Partner in Guwahati
A lot must be considered when you are in search of the right logistics partner for your business. You must take into regard whether or not the company can offer you flexible logistics solutions that can cater to the constant changes in your business structure or not. Since replacing your logistics company every time is not a very sustainable solution. More so, you must compare these companies wisely based on who provides the best services at the most affordable price. 
Sometimes, third-party logistics companies in Guwahati that offer cheap supply chain services are not up to the standard of your business or the market entirely. Hence, the perfect combination of the best services at a minimum cost is essential. Further, your logistics partner must have a wide distribution network, with strong technologically enforced fleets, strategically located warehouses, and reliable infrastructure so that they can keep up with repeat orders and uplift your revenue numbers.
Lastly, third-party logistics companies in Guwahati are rapidly welcoming and adopting the latest warehousing, transportation, and other supply chain management technologies along with a well-trained staff who can operate the same so that they can drive a seamless logistics operation for your business and, in turn, provide your customers, with the best experience they can imagine.
We have briefly listed how important it is to choose a reliable logistics partner for your business. Now all you need to do is create your shortlist while referring to the above-mentioned list of the top logistics companies in Guwahati and get your orders flowing.
Suggested Read: List of Top 10 Warehousing Companies in Guwahati in 2023 Providing Exceptional Warehousing and Logistics Services
Logistics Companies in Guwahati: FAQs