List of 10 Best Warehousing Companies in Mumbai Providing the Best Warehousing Services in 2023 for Omni Channel Brands
The growth of eCommerce has completely altered business growth tactics. Modern businesses are capable of operating outside of their physical locations. In the age of digitization and the internet, there is no predetermined limit to the hours that should be worked. Thanks to online platforms, sellers can meet customers' wants whenever they arise.
The rapid growth of online shopping, urbanization, and new technologies have made it more challenging to store inventory, impacting all aspects of supply chain management and raw material procurement. Businesses need help with problems like a lack of warehouse capacity and space, particularly in metro areas like Mumbai and other significant sites nearby where demand is exceptionally strong. The pressure of keeping different goods in different types of warehouses and for other activities can be relieved by making a wise decision among the top warehousing companies in Mumbai.
Choosing one of the most reputable, competent eCommerce warehousing companies in Mumbai can assist in increasing efficiency and lowering the overall cost of the warehouse in Mumbai. Warehouses offer the safest way to securely store inventory in traditional retail and eCommerce, where the need to store items is paramount.
Today, the phrase "warehouse logistics" is extensively used in the business world, and Mumbai-based eCommerce warehousing organizations are becoming increasingly well-known. This comprises operations, management, and services related to warehousing that are fundamental to any company that sells tangible goods.
There are many key factors to consider when selecting reliable warehousing services in Mumbai, and it is crucial to consider those factors because they affect the management and operations of any warehouse. Therefore, much investigation is required to discover the top warehousing companies in Mumbai to expand your organization.
Top 10 Warehousing Companies in Mumbai For eCommerce, D2C, and Traditional Offline Businesses in 2023
A list of the top 10 warehousing services in Mumbai in 2023 along with their top features and offerings is mentioned below.
WareIQ
EPT Global Logistics
Business-to-Business Logistics
SK Logistics
GATI Limited
Mahindra Logistics Ltd
Crystal Group
Coldman Logistics
Future Supply Chain Solutions
TVS Supply Chain Solutions Limited
WareIQ
Founding Year: 2019
Location: Bhiwandi, Thane on Mumbai-Nashik Highway in Mumbai
Services Offered: Reverse logistics, eCommerce warehousing, warehouse management, order fulfillment, nationwide storage network, inventory management, ultra-fast shipping, last mile delivery and more.
WareIQ is one of the top warehousing companies in Mumbai since it integrates all facets of eCommerce fulfillment for eCommerce businesses onto a single platform. Additionally, they offer nearby fulfillment locations, a differentiator for them compared to other eCommerce businesses. The easiest way to save time is to meet all your logistical needs in one place, including managing inventory, sending orders, resolving customer delivery issues, and performing analysis.
To help companies offer two-day deliveries, WareIQ maintains a network of fulfillment facilities spread out over India. To support the operations of their services, such as last-mile deliveries using last-mile delivery management software, they also collaborate with third-party suppliers.
Integrated customer assistance options from WareIQ include phoning and messaging. In addition, its capabilities include planning merchandise inventory, sending merchandise, and integrating your web business with the best eCommerce platforms. With the same efficiency as ground staff, WareIQ can manage orders by picking, packing, and shipping them to clients. It is also capable of real-time inventory updates and warehouse product storage.
To provide the best possible client experience, WareIQ immediately addresses issues during order fulfillment, such as damaged or misplaced goods. To keep your cash flow, they provide twice-weekly COD remittances. We track down the most cost-effective and dependable choice for your delivery and handle & manage returns.
Are you eager to know more about WareIQ's offerings if you sign up now? Find the features of the best-in-class, category-defining fulfillment services for eCommerce & D2C brands below:
Pan India Fulfillment & Darkstore Network: Plug-and-play fulfillment infrastructure with no minimums, which is compliant with Amazon Seller Flex, Flipkart Assured, Myntra and other marketplaces
Inventory & Network Planning Excellence: Best-in-class AI models for sales forecasting, product segmentation, and inventory management to reduce inventory by 40% and increase revenue by 10%.
Vertically Integrated Fulfillment Tech Stack: Our Fulfillment Tech Solution supports integrations with 20+ top marketplaces & D2C platforms, and prominent national, regional and hyperlocal couriers, enhancing reach by covering deliveries for 27,000+ pin codes
Supply Chain Productivity Applications: Integrate a host of supply chain productivity apps with a single-click to your existing CRMs, ERPs & accounting software to manage your logistics workflows from one command center. Use Apps like RTO Shield to get 100% RTO protection, Branded Tracking to turn your order tracking page into a profitable marketing channel, and many more.
Trusted by 300+ top Indian brands, we are helping them accelerate online sales and expedite their growth through a synergistic combination of advanced technology, robust fulfillment infrastructure & seller enablement services!WareIQ is backed by leading global investors including Y Combinator, Funders Club, Flexport, Pioneer Fund, Soma Capital, and Emles Venture Partner.
EPT Global Logistics & Warehousing
Founding Year: 2007
Services Offered: Intermodal transport, in-house freight forwarding, customs clearance, air and vessel chartering, and warehousing.
Location: Andheri, Mumbai, Maharashtra
Private company EPT GLOBAL LOGISTICS (P) LTD employs more than 40 people and has offices in Mumbai, Ahmedabad, Chennai, Bangalore, and New Delhi.
Your storage and supply chain partner, EPT Worldwide Logistics, puts in the effort and has the know-how to offer you solutions that set you up for the success of your international distribution programme. EPT Worldwide is a market-leading provider of logistics solutions. It sets high importance on adding value for its clients by continuously delivering cross-border solutions thanks to its deep subject knowledge and global network.
They have provided comprehensive logistics solutions to several industrial businesses for over 15 years. They were founded in India's Ahmedabad and have since developed into a top-tier logistics firm driven by its people, procedures, and technology. By continually demonstrating subject-matter expertise and the capacity to foresee complex challenges in global supply chains, EPT Logistics has gained the trust and support of clients and other stakeholders, making it one of the best E-commerce warehousing companies in Mumbai and Bangalore, you can check other warehousing companies in Bangalore.
Shree Sai Logistics
Founding Year: 1995
Services Offered: Domestic transport, International Air Transport, freight forwarding, logistics solutions and total warehousing solutions.
Location: Goregaon, Mumbai.
Shree Sai Logistics and warehousing company was founded in 2010. Its founder is Shri Vinod P. and the CEO is Vivek Tanna.
They are committed to offering international freight management, custom clearance, transportation, warehousing, and cargo handling services. It is one of the most innovative and prominent logistics and warehousing companies in Mumbai because they constantly keep on adapting to new technology and modern methods to fulfill its customers' needs and demands. The company aims to offer unparalleled offline and online customer service, increased flexibility, and greater value, thus optimizing system functionality and improving operation efficiency.
The thing that has proven to make them the most reliable is their on-time deliveries, safe storage solutions, robust online tracking system, and experienced warehousing staff.
SK Warehousing & Logistics
Founding Year: 1932
Services Offered: End-to-End Supply Chain logistics, Warehousing, CFA, Promotional Material Handling, Repackaging, Re-Labelling, Kitting & Barcoding.
Location: Worli, Mumbai
Your demands for pharmaceutical warehousing, transportation, and repackaging can be met at one time by SK Logistics. They carry on the traditions of the SK Group, a significant operator in the pharmaceutical sector since 1932.
In addition to several established warehouses in Mumbai and throughout Maharashtra, SK Logistics has ambitions to open cutting-edge warehouses in India's north, south, west, and east regions.
While they are proud of solid values, morals, and industrial traditions, Sk Logistics also possess a flexible and forward-thinking organization. To guarantee top-notch assistance to every one of our consumers, Sk Logistics uses cutting-edge technology and maximizes the potential of contemporary methods, which led them to be on the list of top warehousing companies in Mumbai.
GATI Limited
Founding Year: 1989
Services Offered: Express Distribution, Road, Air, Rail & End to End Logistics, Door to Door Delivery, Next Day Delivery Options, and warehousing solutions.
Location: Andheri East, Mumbai
Since 1989, Gati, a pioneer in express distribution services in India, has revolutionized the logistics sector with several ground-breaking initiatives that have helped the country become a leader in organized logistics and one of the top warehousing companies in Mumbai. Gati now provides integrated Express Distribution and tailored Supply Chain Solutions to customers across several business verticals, with an annual revenue of INR 1700 Crores.
Due to Gati's advantage of continuous connectivity across air, road, and rail, consumers can choose from a wide range of unrivalled solutions. In India, Gati has over 7000 business partners under the name Gati Associates and a fleet of over 5000 cars used for transportation.
Mahindra Logistics Ltd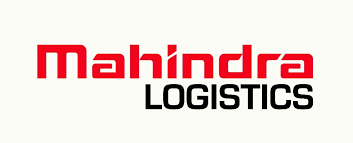 Founding Year: 2000
Services Offered: Transport solutions, express line feed, warehousing, inter-plant transfer, incoming and leaving logistics, and warehousing.
Location: Jogeshwari East, Mumbai
Mahindra Logistics was established in 2000, and its head office was in Mumbai. The company offers both internal and external clients logistical services. Its services include line feed, warehousing, inter-plant transfer, incoming and leaving logistics, and warehousing.
In addition, it provides People Transport Solutions, a business unit that gives firms specific services for transporting workers to and from the office. It is one the most reliable and top warehousing companies in Mumbai. Mahindra People Transport Solutions, a company branch, ensures on-time pick-ups and drops while prioritising security, comfort, and safety.
Shree Shubham Logistics Ltd.
Founding Year: 2007
Services Offered: Storage & Preservation, Commodity Procurement, Logistics and Warehousing Solutions, Collateral Management, and Trade Facilitation.
Location: Andheri East, Mumbai
SSL, Shree Shubham Logistics Ltd was founded in the year 2007. It is a leading warehousing company in Mumbai, Maharashtra, and offers end-to-end warehousing solutions for commodities with scientifically designed storage infrastructure. It is a public company headed by CEO, Mr. Maneesh Mansingka.
The total storage and warehouse capacity is over 10 million square feet and it is among the top collateral management service providers. Their main features are Procurement and Processing center at Ramganjmandi, Cold storage at Ramganjmandi & Mandana, and Refrigerated Transportation. Along with this, they offer collateral management, testing and certification and others.
Suggested Read: Find Cold Storage Companies for Sellers in India
Your Space
Founding Year: 2016
Services Offered: Self storage, supply chain management and Warehousing
Location: Vashi, Mumbai
Your Space is a leading storage and warehousing company in Mumbai founded in 2016 by Disha Doctor, Viral Doctor. It is headquartered in Mumbai. They provide box storage for rent, self-storage for rent, household storage for rent, warehouse for rent, godown for rent in Mumbai, moving and packing service in Mumbai, and all 3PL services in Mumbai. These services are spread across Mumbai, Navi Mumbai, Pune, and Vadodara.
They are experts at storage solutions and provide personalized service at customers' doorstep. Keeping in mind the importance of choice and flexibility, their services are customized. Their services are designed in a way that ensures safety and security, flexibility, and convenience.
Future Supply Chain Warehousing Solutions
Founding Year: 2006
Services Offered: Contract Logistics, warehousing, distribution, value-added service, Express Logistics, transportation services, Temperature-Controlled Logistics, cold-chain warehousing, transportation solutions, and long-haul distribution of perishable products.
Location: Tardeo, Mumbai
Future Supply Chain & Warehousing Solutions is one of India's largest organized third-party supply chain and top warehousing companies in Mumbai.
A variety of customers can choose from among the automated, IT-enabled warehouse, distribution, and other logistics solutions provided by FSC. Our competitive market position is supported by service offerings such as a storage structure, a nationwide distribution network in India, a "hub-and-spoke" transportation model, and automated technological systems. In India, FSC's clients work in various industries, including fast-moving consumer goods ("FMCG"), e-commerce, home furnishings, ATMs, automotive and engineering, food and beverage, and fashion and apparel.
FSC is confident in its business model, which enables them to serve as a service provider capable of fully meeting the supply chain requirements of our customers. FSC offers solutions that allow our customers to take advantage of our distribution network, improve supply chain effectiveness, cost, and efficiency, and reduce lead times to market.
TVS Supply Chain Solutions Limited
Founding Year: 1995
Services Offered: Integrated Supply Chain Solutions, Warehousing, Storage and Distribution, Integrated Packaging solutions, time critical first mile solutions, and global forwarding solutions.
Location: Tardeo, Mumbai
With a revenue of more than US $8.5 billion, TVS Supply Chain Solutions Limited, formerly known as TVS Logistics Services Limited, is a member of the TVS Group and one of the leading warehousing companies in Mumbai. With a 100-year history, TVS Supply Chain Solutions Limited (TVS SCS) began as a TV Sundaram Iyengar & Sons Ltd division. However, in December 2004, TVS Logistics Services Limited (TVSLSL) was formally incorporated as a separate entity.
It transforms logistics supply chains through efficiency, performance visibility, and lower operating costs. It is a global provider of top-notch, end-to-end supply chain services across various industries.
With operations in 19 countries, TVS SCS serves over 100 blue-chip clients globally with seamless supply chain solutions.
How to Choose a Warehousing Company in Mumbai for Online and Offline Business?
There are several ways to find the best warehousing company in Mumbai, including:
Do your Research: Look for warehousing companies in Mumbai online and read reviews and testimonials from their past clients.
Ask for recommendations: Ask friends, family, or other business owners if they know of any reputable warehousing companies for eCommerce in Mumbai.
Consider their location: Look for warehousing companies that are located near your business or your suppliers to minimize transportation costs.
Check their facilities: Visit the warehouses of potential companies and assess the condition and security of their facilities.
Compare prices: Get quotes from multiple companies and compare the prices and services they offer to find the best deal.
Look for certifications/Badges: Check if the company is ISO certified and if they adhere to industry standards and what all trust badges they hold.
Evaluate their IT systems: If your business requires specific inventory management systems, ensure the company has the capability to integrate with your system.
Evaluate their customer service: Make sure the company has a responsive and helpful eCommerce customer service team.
How WareIQ Provides the Best eCommerce Warehousing Services in Mumbai in 2023?
WareIQ, one of the top 3PL warehousing companies in Mumbai and a leading provider of full-stack eCommerce fulfillment services, partners with the most successful brands in India. WareIQ, a fulfillment firm, provides a full-stack platform for eCommerce retailers to enable same-day and next-day delivery to customers. All users can participate in this service, similar to Amazon Prime.
You can transport your goods across the country (including tier 2 and tier 3 destinations) safely and more promptly than ever when you choose WareIQ as your go-to order fulfilment company in Mumbai. WareIQ is one of the leading logistics and warehousing companies in Mumbai that will provide you with the tools you need to deliver Amazon-like services. There are furthermore some fascinating benefits.
Entrusting the management of eCommerce logistics to a reliable 3PL supplier like WareIQ will give you more time to concentrate on other crucial aspects of your business, like brand marketing and launching new products.
The WareIQ platform's cutting-edge technology makes it exceedingly simple to track and keep an eye on your purchases in real-time.
Intelligent inventory placement capabilities offered by WareIQ can help your business make timely sales at high-demand locations.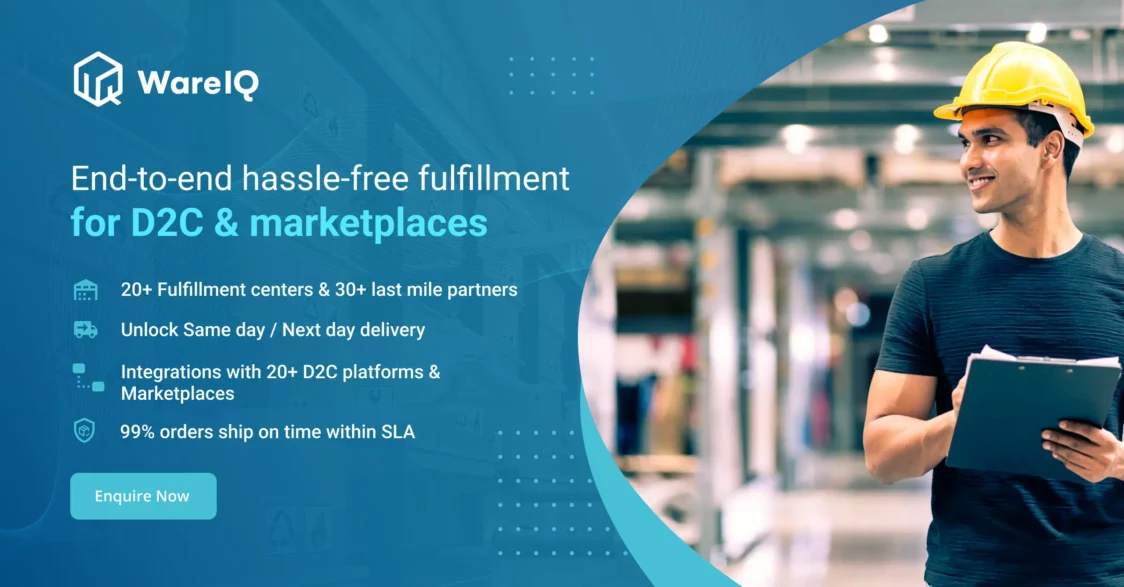 Suggested Read: List of the Best Logistics Companies in Maharashtra
Conclusion
Even if choosing the best logistics businesses to deal with is difficult, it may be significantly facilitated by first identifying the top Indian logistics service providers. You have now been reduced to choosing from top warehousing companies in Mumbai.
The next step is to decide which logistics partners can provide you with the broadest pin code reach and the most incredible visibility for tracking our orders. Finally, be informed of the required services to maximise operational efficiency and proactively cut expenditures.
eCommerce enterprises would be forced to build and operate their infrastructure to deliver orders, which is an expensive and time-consuming procedure, without the top warehouse companies in Mumbai handling operations. This also implies that eCommerce brands depend on reliable logistics and top warehousing companies in Mumbai to track their orders and keep clients updated on the status of their deliveries.
Warehousing Companies in Mumbai FAQs: Frequently Asked Questions
Related Article: Looking for warehousing companies in Delhi NCR- Gurugram?