Top 10 Freight Forwarding Companies in India in 2023
When we discuss a profitable business, we must consider the active role that imports and exports play in its making. International transportation through commercial shipping has allowed businesses to trade and expand globally, create new opportunities as well as develop a global presence. However, smooth logistics requires extensive technical expertise and error-free strategies.
It is important to have complete knowledge of the standard protocols of each country, the ability to manage external crises, and at the same time, have a strong network for the supply chain. This is when shippers need freight forwarding to execute critical tasks like customs brokerage, container tracking, cargo planning and scheduling, documentation, insurance, and much more.
In this article, we will talk about the top 10 Freight forwarding companies in India in 2023 and the type of services they provide so that you can hand over the complication of logistics for your business to the right freight forwarder.
What is Freight Forwarding?
Freight forwarders are an entity that specializes in the arrangement, handling, and maintenance of cargo on behalf of the shippers. Freight forwarders usually operate as a firm to provide extensive services such as transportation via air or ships, cargo documentation and insurance, licenses, storage, and warehouse services, customs documentation, shipment tracking, negotiating shipping rates, and a lot more.
The global markets function due to the inevitably of the international supply chains, which are usually honed and operated by freight forwarding firms. It is safe to say that these firms are extremely reliable and allows businesses to not only grow but also focus their resources on other essential aspects.
WareIQ – Amazon-prime Like Logistics for Modern Brands in India
WareIQ, an eCommerce fulfillment company, empowers online brands with a superior-tech platform to compete with Amazon like service levels by bringing their average delivery timelines from 5-10 days to 1-2 days.
"With WareIQ's full stack digital enabled fulfillment solution, we got access to the pan India network of fulfillment centers & cold storage facilities enabling same/next day delivery, without any upfront investment in supply chain infrastructure from our end. During the IPL campaign in April 2022,

WareIQ efficiently

handled unpredictable 200x surges in daily order volumes

of ~20k/day with a

99% fulfillment rate

. With WareIQ as our preferred fulfillment partner, we witnessed 172% growth in online order volume in just 4 months, with a significant improvement in the overall customer experience in fulfillment."
List of the Top Freight Forwarding Companies in India
Professional freight forwarders are equipped to handle any crisis at their watch; moreover, with the right freight partner, you can expect lesser complications during delivery and more time to focus on incremental aspects of your business. Let us check out the top 10 freight forwarding companies in India that are listed below.
1. LORDS Freight India Pvt Ltd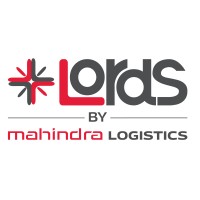 Mahindra Logistics' wholly-owned subsidiary, LORDS Freight India Pvt Ltd, specializes in Freight Forwarding services for air and ocean exports and imports. LORDS provides exceptional freight services in operations related to airfreight, ocean freight, customs brokerage, project cargo, and FCL/LCL services. LORDS serves customers from diverse industries, including Automotive, Engineering, Pharmaceutical, Fashion, Retail, Telecom, Electronics, and Industrial Goods.
The company holds IATA, FIATA, MTO, and AEO licenses and operates in all major Indian cities while having partnerships with over 100 network partners worldwide. LORDS has earned a reputable position in the industry as a member of freight forwarding networks such as the Worldwide Partner Alliance (WPA) and the World Cargo Association (WCA). The team members at LORDS are GDP trained to ensure they can handle Pharma shipments with precision.
2. Om Freight Forwarders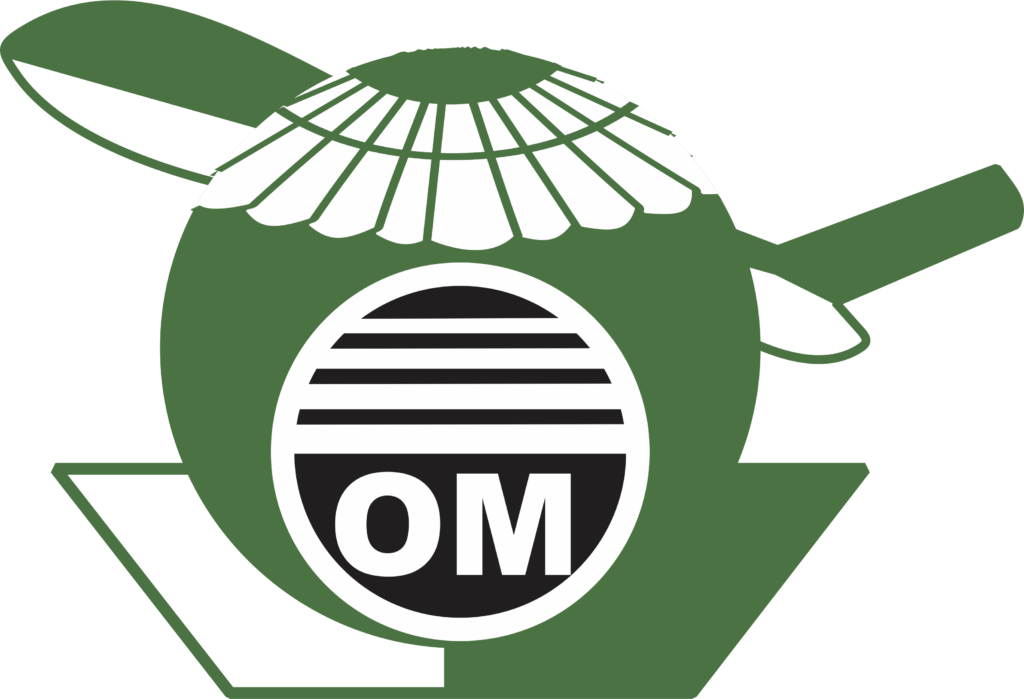 Om Freight Forwarders Pvt Ltd., which is headquartered in Mumbai, is a third-generation versatile international logistics and freight forwarding company. With an experience of over four decades of domain expertise, this agency has established its presence in continents with over 700 unique national and international locations. Om Freight Forwarders have planted their major stations in all major cities, commercial hubs, airports, and seaports across the country and have developed international logistics partnerships white China, Hong Kong, Europe, and Singapore to facilitate reliable transportation networks.
Being one of the most versatile logistics solutions companies, they adhere to stipulated custom compliance and possess accreditations like the MTO, IATA, and FIATA. The company offers end-to-end, tailor-made freight forwarding services at reasonable packages to its clients because of its intense network and strategic associations with global trade partners.
They believe in understanding the client business and their logistical requirements before jumping in to provide their state-of-the-art legal, distribution, and warehousing solutions. Headed by able leaders and a brilliant backbone of hardworking staff, the company aims to develop long-term alliances with its clients, deploy its best and cutting-edge technology, and prioritize timely and cost-effective freight forwarding solutions.
3. Ocean Sky Logistics

Honing their decades of experience and strong customer base, Ocean Sky Logistics has built a business operations network across the globe and continues to do so to date. Starting from Sea and Air custom clearance, LCL and FCl import/export customs clearance to advanced air and sea freight forwarding services, the company provides a wide array of logistics solutions to its customers while maintaining their high standards and expectations.
Ocean Sky has a proud team of well-trained and dedicated professionals who cover all modes of transport – sea, air, and road and draws special attention and care to each medium. The company adheres to the complexities of the Modem Global Operations in Shipping and Freight Forwarding, and hence the representatives are trained to work according to all customer requirements.
Much like other freight forwarding companies in India, ocean Sky has an extensive network in all major metropolitan cities, namely Delhi, Mumbai, Kolkata, Chennai, Mundra, Bengaluru, Ahemadabad, and Tuticorin. The company also has a large global presence in International marketing since its inception in 2014 and claims to have one of the largest warehousings in India.
4. APT Logistics
Operating in over 150 countries worldwide and having provided an immense shipping experience to its clientele, APT Logistics preaches that they don't talk; they deliver. Their unique approach towards providing solutions is that they manage their operations directly and have proper knowledge about local ports that allows them to build deeper business networks. They believe in getting brief insights into any business before taking over their delivery project so that the clients can experience the intense care that the company provides in its freight forwarding services.
The company operates worldwide and provides end-to-end freight forwarding solutions as well as flexible services to its customers. Moreover, they share a collaborative approach with their clients so that they can deliver positive and satisfying results while lowering their transportation costs and, at the same time, managing their extensive supply chain network. Their esteemed client network includes top-of-the-line companies like TATA, Capgemini, L&T, Reliance, lupin, ONGC, Indian Oil, etc.
5. Seal Freight
Founded in 1990, Seal Freight has become one of the leading freight forwarding companies in India. It associates itself with reliability and trust and has proven to be the one-stop solution for all major export and import requirements in the country. SEAL offers integrated freight forwarding services for all sea, air, and land cargo, along with direct inbound and outbound services across all major cargo centers around the globe.
Their focal point is customized solutions that suit the client's requirements bundled with innovative techniques and performance-enhancing technology. Seal provides complete logistics solutions starting from International freight forwarding, multimodal transport operations, Sea freight Import-Export, Warehousing & Distribution, custom clearance, inhibition and trade fair, logistics, cargo handling, and much more.
With well-qualified networks, over 33 years of experience, and a presence across the globe, the company offers excellence to business leaders with sophisticated transportation and supply chain management system.
6. Addax Logistics
Established in 2011. Addax logistics has been providing freight forwarding services for the last 30 years in India. With a special focus on custom solutions, Addax takes care of all the shipping and logistics requirements for businesses across the country. They ensure good care for your cargo right from the factory to the delivery. Addax also offers commendable consultation services that allow businesses to save time and money on international trading processes.
Starting from import/export solutions. Personal cargo clearance, delivery, and inhibition logistics to project cargo logistics, Addax offers fourteen unique freight forwarding services to major national and international businesses. The company has formed sustainable relationships with over 400 industries in sectors such as pharma, textiles, FMCG, etc., and caters to all their requirements because of its strong alliance with agents and companies across all seaports and airports.
7. Stockarea
Stockarea is the ultimate arena for shippers and businesses where they find the right transactional match. With over a decade of experience in logistics services, Stockarea is one of the fastest-growing freight forwarding companies in the country to offer integrated air and sea freight forwarding services that are tailor-made to fulfill the customer's needs.
The company relies on its collaborative logistics network to deliver more seamless supply chain management services to businesses. It pays special attention to all stages of operations, starting from planning, implementing, and controlling each aspect of the task at hand.
Stockarea has a presence in India's major seaports and airports and offers a comprehensive set of services, including customs clearance, freight forwarding, domestic inland transportation, warehousing, and distribution. The company makes logistics flexible, on-demand, and completely transparent so that business can reliably outsource their transportation requirements.
8. Airborne International
Airborne International Courier Services started in 2001 and is now considered one of the most respected Express Courier Services in the country to offer comprehensive and intact Logistics as well as courier services to medium and large enterprises across various industrial sectors. Its state-of-the-art service offering and strong international alliances allow businesses to enjoy quality service that saves time and money in this strong competitive market.
Customer satisfaction is the ultimate priority for Airborne International and because the company is backed up by highly motivated and trained professionals, the same is implemented across all their clients. Their customer care services are quick, prompt, and well-equipped to handle major customer queries and provide accurate guidance about shipment processes and information. The exact care is provided to the customers starting from the pickup points at several locations to the fleets so that the deliveries are made seamlessly.
If we talk about their distribution network, Airborne International has associations with reputed overseas gateways at major sites like the UK, USA, Canada, Singapore, Dubai, Spain, Italy, etc. to name a few. The company also has an intricate domestic network spread across India, and it offers reliable and time-bound logistics to all its partners. Accredited by the ISA, the USA, and equipped with an advanced Quality Management System and Implementation of Best practices, the agency ensures that its prime objective is not just timely deliveries but quality services.
9. SVP Logistics
SVP Logistics specializes in Air, Sea, and Land cargo, including packaging, import-export, warehousing, import consolidation, freight forwarding, customs brokerage, drop shipment, door-to-door delivery, fragile goods handling, and a 360-degree approach to all logistics requirements for businesses. The company has utilized its expertise to provide top-tier freight forwarding solutions to major businesses across the market segment by taking care of its entire logistics supply chain and custom-building its infrastructure.
SVP was founded in 2008 and is set to be on the list of the top freight forwarding companies in India that offers extravagant solutions to expand the dependable cargo sector in the country. Be it individual transportation to large cargo projects, the company transports all kinds of items like pharmaceuticals, garments, perishable cargo, etc. With SVP's trusted range of associations and vivid experience, you can be assured of receiving the best assistance and consultation to reduce costs and develop your business.
10. Maersk India
Maersk India was built with the vision to provide integrated logistics solutions to businesses that can connect, protect and simplify their supply chains. They carry forward a sustainable approach toward global economic trade so that companies can develop without impacting the environment, individuals, and communities negatively.
Maersk India offers an extensive range of services that ensure accurate and timely delivery to any region across the globe. They have state-of-the-art and modern technologies, types of equipment, and fleets that transport cargo and safely deliver them. Maersk has networks across 130 countries, stationed terminals across 36 countries, owns 700+ container vessels that deploy all kinds of cargo, has a manpower of over 110,000+ employees, and consists of a 7M+ SQM warehousing capacity. Along with the impressive numbers, the company also handles all legal and custom procedures by itself so that businesses are saved from the hassle.
Wrapping Up
Freight forwarding companies in India is a single solution for all your logistical problems. They are responsible for national and international cargo needs, and they collaborate religiously with the best freight brokers and agents to offer businesses a unique supply chain and transportation solution. With the help of these freight forwarders, companies can take away the responsibility of commercial transportation from their shoulders. At the same time, you can boost your ROI, reduce shipping costs, and outsource all other logistical requirements that are met under one roof.
Fulfillment companies also rely on freight forwarders to handle the transportation aspects of their business. If you are looking for end-to-end fulfillment solutions for your eCommerce business, contact WareIQ. WareIQ is a logistics company that offers end-to-end fulfillment services, including warehousing, order fulfillment, and shipping. With WareIQ, eCommerce businesses can store their products in one of WareIQ's strategically located warehouses. WareIQ then handles the picking, packing, and shipping of orders on behalf of the eCommerce business. WareIQ partners with multiple courier companies and provides real-time tracking and visibility for each shipment, ensuring that the products are delivered to the end customer on time.
Freight Forwarding Companies: FAQs