Pre Orders for eCommerce Stores: Meaning, Best Practices, Strategies & How Does Pre Ordering Supercharge Growth in Sales and Affect Bottom Line of the Business in 2023
Pre-orders for eCommerce stores are the best option when demand is higher than supply. Pre-ordering offers a completely new way to sell your goods, assess interest in them and decide whether to manufacture or refill them. Of course, a pre-ordering approach must be executed with finesse. The last thing you want to do is scare away customers from your website by having an excessive number of out-of-stock items. Before implementing pre-orders for eCommerce stores, there are many things to think about, such as when to add a pre order button to your store, how to set up your inventory management system for pre orders, and which manufacturers to partner with.
What Do Pre-Orders Mean for eCommerce Stores?
Pre-orders for eCommerce stores are anything you provide on your website or in your store that isn't now for sale but will be at a later time. Pre ordering provides your consumers the chance to buy an item in advance, relieving them of the anxiety that it will sell out.
When placing a pre-order, clients typically have 3 choices – they can pay a small deposit to hold the item and the remaining balance when it is released or they can pay in full upfront. Sometimes, the down payment is entirely omitted. The item is simply added to your basket and checked out as normal when you place a pre order but no payment is taken until the product is shipped.
Regardless of how you go about it, using pre orders for eCommerce stores enables their clients to skip the rush on launch day to receive a new product and gives them a variety of payment alternatives. It benefits both parties.
There are a lot of pre order apps in Shopify too that enable pre ordering for ecommerce.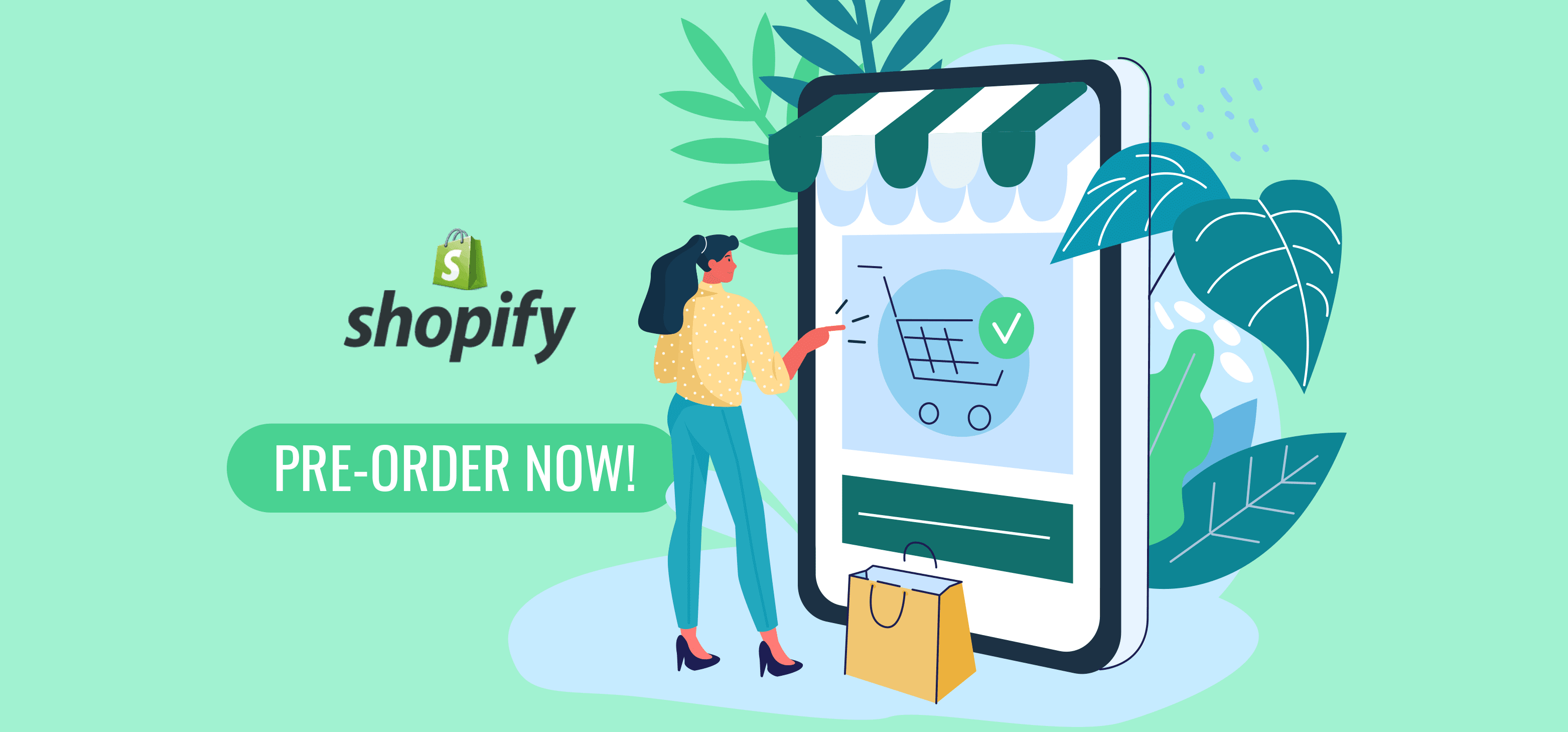 WareIQ – Amazon-prime Like Logistics for Modern Brands in India
WareIQ, an eCommerce fulfillment company, empowers online brands with a superior-tech platform to compete with Amazon like service levels by bringing their average delivery timelines from 5-10 days to 1-2 days.
"WareIQ came to Gynoveda with a full stack fulfillment platform & gave Gynoveda access to a nation wide network of fulfillment centers & last mile & hyperlocal courier partners closer to our customers based out of North East & North India.

They made

same-day delivery possible

for us in metros.

"
Why is Pre Ordering Important for eCommerce Stores in 2023?
Pre ordering for new products is made available by eCommerce shops on their website for a number of different reasons. The importance of pre orders for eCommerce stores is listed below:
Assesses Demand
Depending on your manufacturing process, gathering pre orders might help you predict the demand for your goods and tell you how much you should manufacture or order. An online firm can predict the quantity of pre order product sales and prevent the problem of any unsold stock by estimating demand ahead of time and also keeping track of estimated inventory required.
Reduces Financial Risk
You should have the money to produce or buy products before the release date if you collect payments when clients submit their pre orders. This can be especially helpful to newer merchants that are searching for a different way to pay for products that may or may not sell than borrowing money from a credit institution.
Creates Anticipation
Pre orders for eCommerce stores can generate buzz around your business and your goods, particularly if you apply the scarcity principle and only accept a limited number of them for a brief period of time. Customers who purchase limited pre orders may feel exceptional and like trendsetters, which is likely to create buzz on social media and in person through word-of-mouth advertising. By leveraging influencer marketing, email marketing or even content marketing to increase sales, you can further the excitement. This can significantly increase awareness before your product's official debut.
Retains Customers
Pre-orders can help you keep the sale even when your inventory reaches zero if you have a fast-selling product that is always on demand and runs out of stock faster. You may also promise unique pricing for customers who take advantage of pre-order discounts to spice up your offer. Pre-orders ensure that your consumer will receive an item as soon as it becomes available and won't need to return to your website to place an order, which further helps to cut wait times for in-demand products.
Reduces Cash Burn and Increases Cash Flow
Typically, the production process lasts between 30 and 60 days. You are probably coordinating with several vendors at this stage, obtaining samples (if the product is new), and getting ready to send orders. You can decide to accept pre-orders for your products in order to continue getting paid while you're spending time and money manufacturing them.
Best Practices to Use Pre-Orders for eCommerce Stores
Pre orders ensure a specific volume of business for your online store. Pre ordering also enables you to reduce the risks associated with stocking up on items that won't sell and save money on warehouse expenses. The plan, however, calls for appropriate agility and efficient interactions with your suppliers. The best practices of using pre orders for eCommerce stores are listed below:
Provide Convenient Pick-Up and Delivery Options
The simplest way to gather pre orders for eCommerce stores if you regularly create your goods (such as pastries or floral arrangements) and have an offline store is by offering the self-pickup option. This can include contactless pickup, self-pickup from the store, or any other comparable service that is offered at your store. In a web store, you can schedule the pickup time for when the item will be ready. You can also include a schedule for your store. The consumer will thus be informed when their product will be ready for pickup at the earliest opportunity.
Offer a Range of Payment Options
You can accept payments using both online and physical channels. The first choice enables clients to pay immediately after selecting the "pre-order now" option. The second choice will let your clients pay for the item at a later time (for example, by credit card in the store or to the courier).
Utilize Social Media Marketing
Include social media in your marketing effort if you want to boost pre-conversion ordering rates. By informing your clients that the new things will only be available through pre orders on social media sites like Facebook, Instagram, or Twitter, you can build suspense. It will draw a lot of people to your online store.
Interact With Your Clients
Customers should always be made aware that they are pre ordering a product and that it will not be accessible right away. To enlighten your clients and set realistic expectations, you can do the following:
Establish pre ordering policies for your online store
Give precise directions on how to place a pre order
Use distinct labels and accurate product descriptions for items that can be pre ordered
Give a timeframe for the anticipated delivery or estimated shipping date.
You can also launch a separate email marketing campaign to inform your loyal consumers about the new products that are now available for pre ordering. It won't just help you attract notice; it will also provide your loyal consumers and subscribers with a sense of consideration.
5 Ways to Create an Effective Strategy for Pre Orders for eCommerce Stores in 2023
Create a Pre-Ordering Plan
The most crucial element of a pre ordering strategy prior to a product launch is planning. Before the launch date, a solid plan needs to be developed. It should be concentrated on raising client awareness to obtain pre orders for eCommerce stores. According to studies, almost 30% of pre-orders are made on the first day before the product is actually released. Additionally, the activity completely stops in the next 7 to 10 days when the initial marketing buzz fades. Therefore, you should make the pre ordering information available 4-6 months before your real product launch.
Work Together to Launch the Product
Developing a pre ordering strategy is simple once you have a plan in place for your company and your staff. When your entire team invests the time, resources, and money necessary to make a pre ordering strategy successful, it will be effective. Make sure that your entire team is putting forth the effort necessary to develop a successful product launch strategy. Everyone on the team should participate in the planning and execution, regardless if they are on your marketing team, IT team, or customer support team. Success is ultimately a team effort.
Use Marketing Campaigns to Raise Awareness
Create a powerful marketing campaign in line with your pre ordering plan before starting your pre orders. Before your product launches, advertising is a terrific approach to spread the word about it. To reach your target demographic, you can advertise on websites and apps like Google Ads, YouTube, Facebook, and Instagram. Pre ordering campaigns can also be carried out through social media advertising.
Another smart move is to plan an email to inform your customers that pre orders are now available. Before you start accepting pre orders, send your customers frequent emails.
Press releases and marketing can help you spread the word about your upcoming product release, reach your consumers and deliver information to them. Similar to this, content marketing for a forthcoming product launch raises customer awareness by providing sneak peeks of your goods. Your impending product launch will be aided by webinars and interviews with the product developer or influencers who have tried it out.
Create a Buzz With Online Influencers
Prior to opening pre ordering for a product, a successful marketing strategy should be developed. Digital influencer marketing is quite beneficial and social media referrals are probably going to lead to more pre orders for eCommerce stores. Companies can greatly improve the efficacy of their approach by utilizing digital marketing during a pre ordering campaign. You will receive more orders during the launch period the more people are aware of your product or that is available for pre ordering. Try to promote your pre order on your own channels and include special deals, discounts or chances to win prizes.
Be Prepared for the Increase in Orders
One of the most important things to concentrate on when launching a pre ordering campaign is getting ready for the spike in demand. Alternatively, there can be a surge in website traffic or there might not be enough stock to meet demand. Check your website's bandwidth to make sure it can withstand an increase in traffic and users to prevent this from happening. In order to handle orders and stock availability in real-time, keep an eye on your inventory as well.
Pre ordering is a fantastic strategy to increase ecommerce sales for the launch of your upcoming product. Customers need the motivation to purchase your goods and place pre orders before they debut. The secret to doing this is to offer customers extra value or express gratitude for their advance orders.
Pros and Cons of Pre Orders for eCommerce Stores
Pros
Today's inexperienced online store owners frequently consider a method of selling that is dependent on pre ordering. An online retailer takes orders via their website, makes the items themselves or buys them from the manufacturer, and then ships the products to the consumer. Let's examine the pros of pre ordering in more detail:
Provides Dependable Analytics
Pre-orders can assist eCommerce newcomers in gauging product demand. It's simple to determine whether your target audience requires a particular item and how many units are required to meet demand.
Enhances Marketing Initiatives
Pre orders for eCommerce stores can make your marketing effort stronger. You can generate buzz for your products and increase the popularity of your online business by selling products on a pre ordering basis.
Aids in Boosting Sales
Pre orders for eCommerce stores allow you to avoid worrying that your products won't sell. Following your pre order chart will allow you to modify your inventory so that you always have the proper quantity of products on hand to meet demand. As a result, your online store's consumer traffic will improve and customer satisfaction levels will rise, which will enhance sales.
Cons
We speak with online sales entrepreneurs and salespeople frequently because we have experience working with numerous eCommerce ventures. Customers must eventually be prodded into making a purchase. One of the best ways to achieve this is to allow pre ordering. Pre orders for eCommerce stores boost sales. However, there are certain disadvantages to this tactic which are listed below:
Reliance Upon the Producer
Consider that you promised to provide the things that your customer had requested in advance. The producer then clarifies that there are problems and the products are not yet ready. Your customer will be unhappy as a result. The worst-case scenario is that a disgruntled customer would disparage your store online as a dishonest vendor. It is advised to always confirm that all of your partners are prepared to complete the order and that the entire process chain is running well.
Need for Multiple Marketing Strategies
You cannot solely rely on pre order marketing if you want to operate a profitable internet company. It won't be evident as to how to expand your firm if you just sell a certain number of products. Customers have the option to return an item. You might continue to have unsold goods due to extra focus on pre ordering.
Frequent Market Limitations
You must switch out the pre ordering strategy for another one if you wish to sell your goods on online stores, you can sell on eBay or sell of Amazon. These companies have rigid delivery requirements and won't tolerate delays which can put your eCommerce store at risk.
Conclusion: How Can Your Online Store Run A Successful Pre Ordering Campaign and Fulfill Orders With WareIQ's Fulfillment Platform in 2023?
Trying to fulfill the orders at a high level and offering above and beyond service are the keys to success with pre-orders for eCommerce stores. Pre orders can be difficult in certain ways but they can also help you establish your brand. Keep your word and fulfill orders on schedule. The best method to earn your consumers' trust is to do this.
Pre-orders frequently let your buyers purchase a one-of-a-kind item. To make the experience of buying even more delightful, you can provide a small gift or a discount code with the transaction. As a result, customers will want to shop at your website again. If you need assistance with fulfilling pre orders for eCommerce stores that you operate, consider partnering with WareIQ.
WareIQ is one of India's fastest-growing eCommerce fulfillment companies that provides a wide range of services such as a nationwide network of fulfillment centers, a custom WMS, packaging facilities, partnerships with more than 20 shipping aggregators, and much more.
Are you eager to know more about WareIQ's offerings if you sign up now? Find the features of the best-in-class, category-defining fulfillment services for eCommerce & D2C brands below:
Pan India Fulfillment & Darkstore Network: Plug-and-play fulfillment infrastructure with no minimums, which is compliant with Amazon Seller Flex, Flipkart Assured, Myntra and other marketplaces
Inventory & Network Planning Excellence: Best-in-class AI models for sales forecasting, product segmentation, and inventory management to reduce inventory by 40% and increase revenue by 10%.
Vertically Integrated Fulfillment Tech Stack: Our Fulfillment Tech Solution supports integrations with 20+ top marketplaces & D2C platforms, and prominent national, regional and hyperlocal couriers, enhancing reach by covering deliveries for 27,000+ pin codes
Supply Chain Productivity Applications: Integrate a host of supply chain productivity apps with a single-click to your existing CRMs, ERPs & accounting software to manage your logistics workflows from one command center. Use Apps like RTO Shield to get 100% RTO protection, Branded Tracking to turn your order tracking page into a profitable marketing channel, and many more.
Trusted by 300+ top Indian brands, we are helping them accelerate online sales and expedite their growth through a synergistic combination of advanced technology, robust fulfillment infrastructure & seller enablement services!WareIQ is backed by leading global investors including Y Combinator, Funders Club, Flexport, Pioneer Fund, Soma Capital, and Emles Venture Partner.
Pre Orders for eCommerce FAQs