Stranded Inventory: Impact, Causes & Solution
Stranded Inventory: Impact, Causes & Solution
January 11, 2023
While it may not receive as much spotlight, Stranded Inventory is an essential KPI to track by Consumer brands.
Last year, sellers lost $1.5 BN of sales on Amazon due to stranded inventory. While they lost sales, they continued to pay fulfillment providers with heavy storage costs. Double Whammy!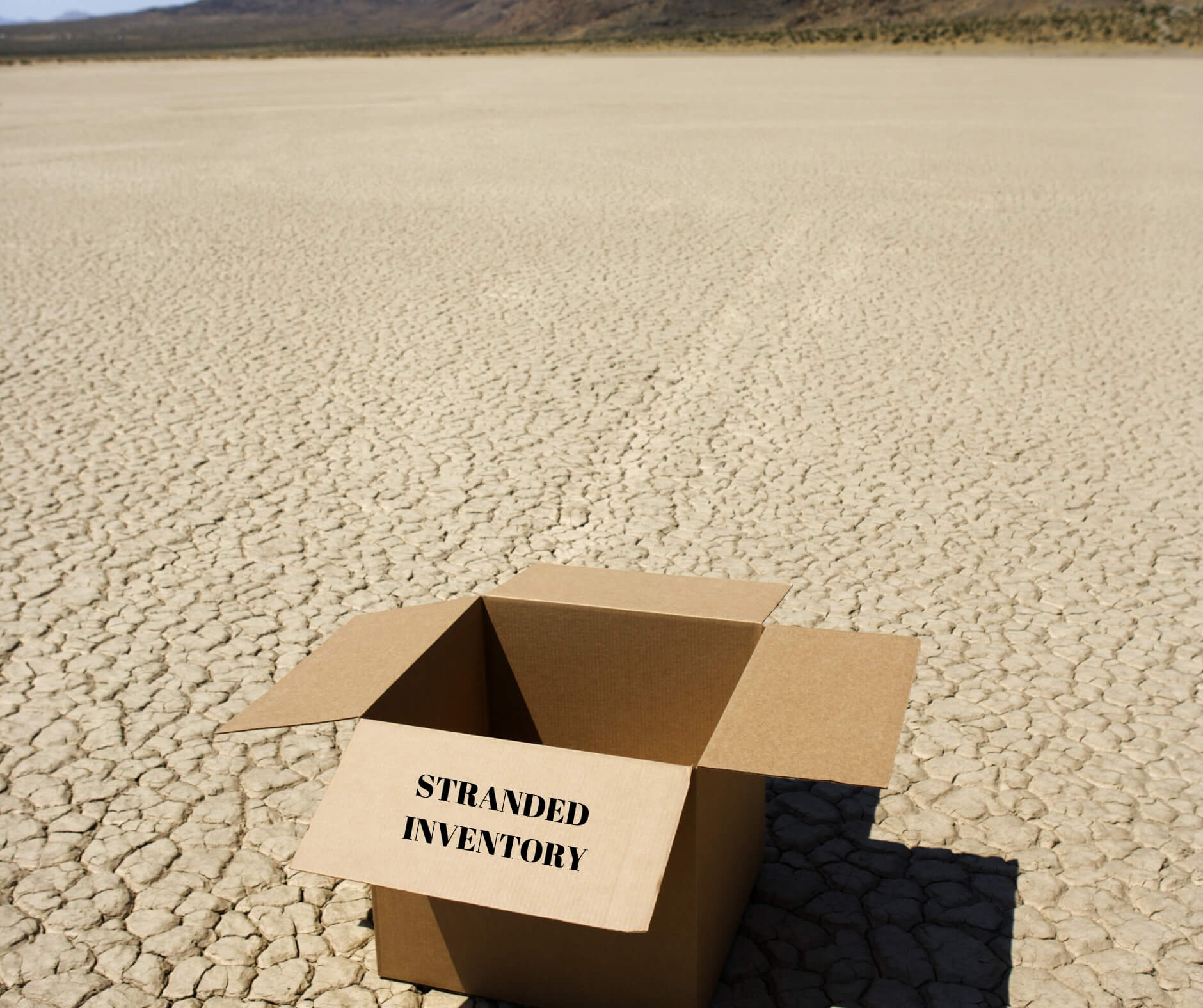 With stranded inventory, your seller ratings go down on Amazon thereby impacting your future sales potential.
What is Stranded Inventory?
Stranded inventory is the sellable inventory in the fulfillment center that does not have a buy option on your website or marketplaces like Amazon. Stranded inventory can have a negative impact on a business's financial performance, as it ties up valuable capital that could be used elsewhere. It can also lead to operational inefficiencies and can negatively impact customer satisfaction.
Examples of Stranded Inventory
Seasonal items that do not sell well during the off-season, such as Christmas decorations in the summer.
Obsolete technology products, such as outdated smartphones or computers.
Slow-moving items that have been on the shelves for an extended period of time, such as fashion items that are out of style.
Products that are no longer in demand due to changes in consumer preferences or market trends, such as CDs in the age of streaming music.
Overstocked items that were purchased in bulk but did not sell as well as expected.
Items that have been discontinued by the manufacturer and are no longer available for purchase.
Raw materials that are no longer needed because the production process has been changed.
Items that are perishable, such as food items that have reached their expiration date.
Why Does Inventory Get Stranded?
Low Demand for SKUs or quality issues leading to low rating
Amazon policy violations: Product safety concerns, IP violations
Seller initiated stranded: Closed/Deleted listings,
System error due to listings missing critical details
Smart Demand Forecasting: AI algorithms can use past sales data and trends to make more accurate demand forecasts and reduce stranded inventory risk
Inventory optimization: Optimizing inventory levels through consideration of lead times, demand patterns, and carrying costs can help reduce stranded inventory
Chose Fulfillment provider with faster stock inward SLAs
Price optimization: Analyze data on past sales and market conditions to optimize prices and reduce the risk of stranded inventory due to unsold products.
Supercharge your fulfilment with WareIQ now, contact our team.
Author
Aman Sandilya
Aman Sandilya is a Product Marketing Manager at WareIQ, with over 5 years of experience across Product Marketing, Brand Marketing, Marketing Communications, Event Marketing, etc. He has previously worked with Cognizant, Capgemini, and Merilytics focusing on marketing initiatives for clients from eCommerce, CPG, Retail, Logistics, and Operations domains.
Read all of Aman Sandilya's Posts