10 Best Shipping and Logistics Companies in Chennai for eCommerce, D2C, and B2B Retail Businesses in 2023
Chennai is a booming coastal city that is the capital of the South Indian state of Tamil Nadu and has been one of the original "big 4" cities since India gained independence. It is currently the 6th most populous city and 4th most populous metropolitan area in the country. Chennai was ruled over by various kingdoms and gained prominence during British rule as a primary seaport, something which continues to make it a trading hub to this very day. The city has also historically been a kernel of the automotive and manufacturing industries, earning it nicknames such as the "Detroit of India" and the "Gateway of South India".
It has been ranked by Forbes among the top 10 fastest growing cities in the world and consists of the 4th highest number of fortune 500 companies present in India as well as being home to 24 Indian companies with a net worth of $1 billion as well as the headquarters of multiple regional firms. This has ensured that logistics companies in Chennai have also needed to expand to meet the growing demand from sellers. In this blog, we will take a look at how logistics companies can help your business and the 10 best logistics and shipping companies in Chennai.
What Aspects of Your Business Can Logistics Companies in Chennai Help With?
Inventory Management
Most logistics companies in Chennai can help businesses manage their inventory, ensuring that they have the right amount of stock at the right time. Some can even track inventory levels, monitor sales trends and forecast demand using advanced tools like inventory management software that can also be integrated across fulfillment centers and online selling platforms. This will ensure that you always have the right products in storage at the right time.
Supply Chain
To assist firms in streamlining their shipping process and supply chain procedures, logistics companies in Chennai typically provide supply chain optimization services. They offer complete solutions that optimise product mobility and can raise the overall effectiveness of your supply chain. They can also spot any bottlenecks or ineffective procedures that are producing hiccups and offer suggestions on how to fix them or do away with them completely.
Transportation
Most logistics companies in Chennai offer this as their main service. Shipping companies in Chennai typically provide a variety of transportation options, including air, sea, rail and road, to move commodities from one place to another. Also, they offer various transit-related services like pickup scheduling, grouping transportation services, loading and unloading, and parcel tracking. If you want to maximise every sale and distribute products to wherever clients are situated, you must partner with a logistics business that has a broad distribution network that covers the entire nation.
Suggested Article: How to Reduce Transportation Costs?
Returns
Returns management involves transporting items from their delivery location back to your storage facility following a consumer return or if the item was harmed in transit before reaching them. It is a service that many logistics companies in Chennai provide. It usually covers product recycling, product repairs and return processing. Return management might be costly but logistics businesses that can handle it for you will help save your company a lot of money and time.
Storage
The majority of logistics companies in Chennai offer inventory storage. They have warehouses with cutting-edge technology for effective product management, retrieval and distribution. They provide services like order fulfillment, inventory management and pick-and-pack services. Some businesses even use bleeding-edge software programs like WMSs and other automations. This enables real-time monitoring and analysis of inventory and orders across all selling channels and storage facilities.
WareIQ – Amazon-prime Like Logistics for Modern Brands in India
WareIQ, an eCommerce fulfillment company, empowers online brands with a superior-tech platform to compete with Amazon like service levels by bringing their average delivery timelines from 5-10 days to 1-2 days.
"With WareIQ's full stack digital enabled fulfillment solution, we got access to the pan India network of fulfillment centers & cold storage facilities enabling same/next day delivery, without any upfront investment in supply chain infrastructure from our end. During the IPL campaign in April 2022,

WareIQ efficiently

handled unpredictable 200x surges in daily order volumes

of ~20k/day with a

99% fulfillment rate

. With WareIQ as our preferred fulfillment partner, we witnessed 172% growth in online order volume in just 4 months, with a significant improvement in the overall customer experience in fulfillment."
10 Best Logistics Companies in Chennai in 2023
WareIQ
Founding Year: 2019
Services Offered: Order fulfillment, reverse logistics, inventory management, nationwide storage network, ultra-fast shipping, 2-day shipping, and more.
About the Company: WareIQ has become renowned for its vast collection of eCommerce services and highly flexible pricing plans. In addition to regular logistics services, such as order fulfillment and last-mile delivery, the company also provides many value-added services, such as a full-fledged app store, an in-house WMS, customizable packaging, branded tracking and much more. It is also notable for its use of the latest technology, such as a WMS, use of AI and ML, and providing multiple automations. Therefore, if you need a company that can handle every logistics task you have and then some, WareIQ is definitely one of the standout options among logistics companies in Chennai.
VTL Logistics
Founding Year: 1994
Services Offered: Freight forwarding services, multiple transport options, last-mile delivery, customs clearance, warehousing and more.
About the Company: VTL Logistics was established in order to offer companies top-notch logistics services and has been around for almost 40 years. Freight forwarding, supply chain management and trucking delivery services are its primary business verticals. There are many various industries that use its services, including the food & beverage, healthcare, fashion and automotive sectors. VTL Logistics also has customs clearance that enables the flow of cargo in a timely and safe manner by providing the correct technology integrations, documentation and real-time tracking, making it one of the best logistics companies in Chennai for those that require international shipping.
Velocity Freight
Founding Year: 2016
Services Offered: Multiple transport options, warehousing, customs clearance, SEZ benefits, chartered engineering and more.
About the Company: Velocity Freight is a logistics company that handles international freight shipment requirements. Road, air and sea freight forwarding, as well as warehouse management services, are some of its key specialities. It is one of the few logistics and shipping companies in Chennai to provide services for SEZs. The company firmly believes in providing creative, practical and timely services for every type of requirement. They take pride in their approach to service delivery, which includes providing specially tailored solutions for every customer. Investing in their customers allows them to grow and expand their capabilities over time, which is one of their main improvement tactics.
ProConnect Supply Chain
Founding Year: 2012
Services Offered: Reverse logistics, warehousing, cold storage facilities, import and export services, supply chain consultation and more.
About the Company: ProConnect Supply Chain is a logistics provider in Chennai with serviceable coverage of over 36,000 pin codes across the country and provides ultra-fast delivery by overseeing 165 warehouses across India. They currently provide all-encompassing logistics solutions to more than 170 big-name companies across various sectors. With a well-thought-out and tightly consolidated set of end-to-end logistics solutions, they provide the ability to assist your company in every logistics operation. It offers real-time data analytics, reports on shipment performance and a live tracking feature.
H&S Supply Chain Services
Founding Year: 2015
Services Offered: Warehousing, distribution, supply chain management, reverse logistics, freight forwarding and more.
About the Company: H&S Supply Chain Services is one of the only 4.5 PL service providers in the nation with flexible warehouse spacing and multiple other facilities. The company is based in Chennai and has a developmental infrastructure in other parts of India. It was established with the hope of revolutionising the country's supply chain and logistics industry. Modern warehousing, automated product locating and tailored packaging are the primary attributes of the company's services. For online retailers, it also offers dedicated returns management. It can also offer analytical insights on ways to further enhance shipping procedures and supply chain operations.
Tripath Logistics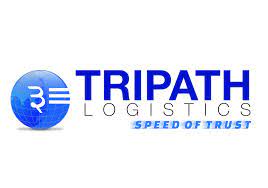 Founding Year: 2014
Services Offered: Freight forwarding, supply chain management, contract logistics, warehousing, distribution and more.
About the Company: Tripath Logistics is one of the top logistics companies in Chennai. It offers supply chain optimization and logistics solutions in more than 150 nations worldwide. They also provide tailored services depending on the specific needs of each customer. Some of their services include transportation through air, land and sea, warehousing, and on and off-site assistance. Efficiency and transparency have served as the guiding ideals since the company's founding, enabling it to offer competitive pricing plans.
Globus Logisys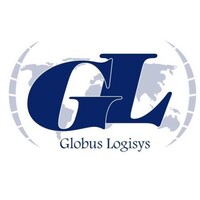 Founding Year: 2003
Services Offered: Express shipping, warehouse management, supply chain optimization, GPS tracking, customs clearance and more.
About the Company: Globus Logisys provides both domestic and global logistics services, including international freight services, custom clearance, storage, distribution and consultancy to both importers and exporters. The company inserts itself at the center of every discussion with its clients, reacting immediately to their expectations to ensure that their needs are met. It also provides multiple other services, including pickup services from the supplier's headquarters, creation of export documentation, assignment of the appropriate transport method, handling the customs clearing procedures and delivery of the goods to the supplier's headquarters or another location.
EasyWay Logistics
Founding Year: 2012
Services Offered: Freight forwarding, customs house management, warehousing, distribution, import consolidation and more.
About the Company: EasyWay Logistics is one of the fastest-growing logistics and freight forwarding companies in Chennai. It meets the needs of its customers by providing various services pertaining to domestic and international logistics and shipping. It has a ton of experience in the customs clearance and freight forwarding sector. The company has its own Customs House Agents (CHA) licence and its own transportation trucks, allowing it to offer 24/7 transport facilities in the most affordable manner, enabling customers to increase their profit margins. Their highly committed and knowledgeable staff closely collaborates with customs personnel to provide quick and easy customs clearance so that your urgent cargo needs can be met.
PSTS Logistics
Founding Year: 1940
Services Offered: Freight forwarding, customs clearance, intermodal transportation, project logistics, tailored solutions and more.
About the Company: One of the biggest and longest-operating integrated shipping and logistics companies in Chennai and South East India is PSTS Logistics. The company has been in constant operation for more than 80 years. Around 850 million tonnes of freight are handled by PSTS, which employs over 500 people in total. The company is capable of handling various types of projects and cargo of all forms and sizes. They also have secure storage facilities within the ports they operate in. In order to provide quick documentation, scheduled delivery, vessel connectivity, planned collection and prompt delivery at specified locations for each order, PSTS is supported by extensive local knowledge and strong commercial know-how, making it one of the best logistics and shipping companies in Chennai.
Kronos Logistics

Founding Year: 2010
Services Offered: Import and export assistance, customs clearance, trucking services, consultancy, project logistics and more.
About the Company: Kronos Logistics is a logistics business that specialises in home delivery. Orders can be shipped to 377 locations throughout 92 nations across the globe. It additionally offers shipping assistance and maritime insurance as a value-added service. The company currently offers distribution in South India and has plans to expand throughout the country. Shipping, freight forwarding, express delivery, customs clearance and warehousing are just a few of the main logistics services provided by this reputable business. As an extra function, it also offers real-time shipment visibility.
Conclusion: Partner with WareIQ for the Best Logistics Services in Chennai for your eCommerce, D2C and B2B Retail Business
Chennai is one of the largest cities in India, with a thriving corporate environment for every type of company – big, medium and small. This has made it an attractive proposition for both the locals and people from other parts of the country to start or shift their businesses to. The city has an established manufacturing presence and the infrastructure needed for being able to transport goods seamlessly around the country and abroad. It is at the center of major national expressways, air routes and railway lines and has a large seaport to boot. If you need help with fulfilling orders and other logistics-related requirements, look no further than WareIQ.
WareIQ is a logistics firm with one of the fastest growth rates in India. We think that getting access to the greatest facilities doesn't always have to cost a fortune. We combine cutting-edge technology with facilities that conserve resources, such as allowing you to choose the services you need and not imposing any minimum order restrictions. Some of our main services are listed below:
We provide an RTO Shield that safeguards your organisation from the unwanted impacts of returns in addition to entirely handling your returns administration.
We collaborate with the top courier services in the nation and an automated courier picker that always chooses the most practical and economical course of action.
We have a wide degree of integrations that cover the majority of online stores, website builders and delivery providers.
We enable you to store your inventory close to your customers thanks to a national storage network of large fulfillment centers and hyperlocal dark stores.
We offer a personalised WMS that supports inventory management and automates crucial processes like inventory replenishment, real-time order tracking and more.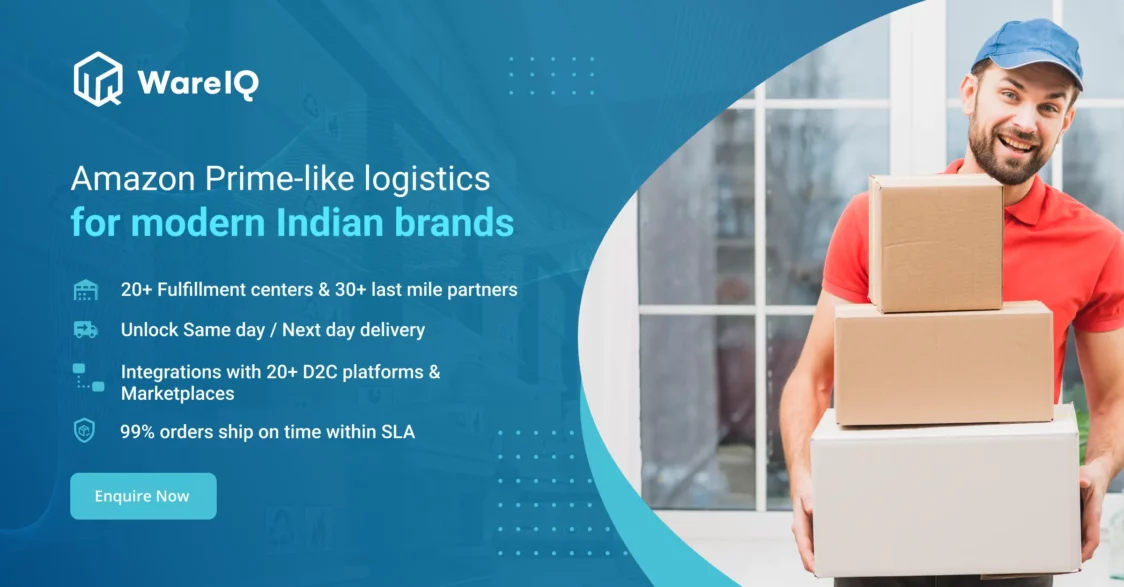 Logistics Companies in Chennai: FAQs