Top 10 Warehousing Companies in Chennai for eCommerce, B2B and D2C Sellers in 2023
When it comes to rich culture, heritage, political and socio-economic background, Chennai predominantly makes it to the top of the list of the most influential metropolitan cities in India, especially the south. More importantly, its location and connectivity allow it to be one of the major industrial hubs of the country.
Recently, when we analyze the last few decades, there have been increases in the city's international and domestic auto industry, OEM, and BPO firms. Multinational companies like Ford, Mitsubishi, Microsoft, Dell, Cisco, Deloitte, and much more have planted or planned to build their base in Chennai.
One of the largest benefits that the city poses are its ports. The Chennai and Encore port are backed up by industrial hubs in Sriperumbududr, Mahabalipuram, and Siruseri. These industrial hubs demand proper warehousing facilities, which have grown immensely in Chennai. For those businesses who want to expand in Chennai or are looking for new business opportunities, we have filtered out a list of the best warehousing companies in Chennai. Taking into consideration the futuristic trends of e-commerce, these warehousing companies can help you set up shop and grow exponentially in the country.
Best Warehousing Companies in Chennai
A lot of warehousing companies in Chennai claim to offer the best warehousing services to companies. Since Chennai is saturated with several warehouse providers, it becomes difficult for businesses to pick the right one. Despite popular belief, not every company offers the same set of solutions hence the fundamental way of picking the right partner is by exploring some of the top warehousing and logistics companies in the city. Let's find out.
1. WareIQ
Founded: 2019
Location: Sothupakkam Road, Redhills in Chennai
WareIQ is an industry-leading warehousing company that provides businesses with top-of-the-line storage and distribution solutions. With a focus on operational excellence and customer satisfaction, WareIQ is widely regarded as one of the best warehousing companies in the market. Here are some of its key features:
Advanced Warehouse Management System (WMS): WareIQ's WMS is a cutting-edge technology platform that offers businesses real-time visibility and control over their inventory, allowing them to make informed decisions about their supply chain operations.
Multi-Channel Fulfillment: WareIQ allows businesses to fulfill orders across multiple channels, including eCommerce platforms, retail stores, and marketplaces, enabling businesses to maximize their reach and profitability.
Fast and Reliable Order Fulfillment: WareIQ's expert team of warehouse professionals ensures that orders are processed and fulfilled quickly and accurately, with a high level of attention to detail and quality assurance.
Flexible and Scalable Storage Solutions: WareIQ's state-of-the-art warehousing facilities offer businesses flexible and scalable storage solutions that can be customized to meet their needs, from short-term storage to long-term warehousing.
Real-Time Inventory Tracking: With WareIQ's advanced technology platform, businesses have real-time visibility into their inventory levels and can track their products from when they arrive at the warehouse to when they are shipped out to customers.
Dedicated Customer Support: WareIQ's team of dedicated customer support professionals is available around the clock to provide businesses with the support they need to optimize their supply chain operations and achieve their business goals.
Overall, WareIQ is an exceptional warehousing company that offers businesses advanced technology solutions and expert support services to streamline their supply chain operations and improve their bottom line.
2. ProConnect Supply Chain Solutions
Founded: 2012
Location: Guindy, Chennai
Started in 1999 and now one of the leading warehousing companies in Chennai, ProConnect is a part of the Redington group, a $ 6.5 Billion empire. The company specializes in warehousing and end-to-end supply chain solutions across the major industrial sector. They have a combined space of over 172 warehouses and 6 million sqft of space. ProConnect has acquired the delivery capacity to more than 36,000 customer locations.
Further, the company has a wider reach to the Northeastern part of the country through its subsidiary, Rajprotim Supply Chain Solutions limited, therefore enabling them to fulfill supply chain requirements across the country. Major services provided by the firm include – warehousing, reverse logistics, In-plant logistics management, project management, supply chain consulting, transportation, etc.
Key Features
Modern, advanced, ready-to-use, and state-of-the-art infrastructure
End-to-end supply chain services
3PL services
More than Rs 100 Crore turnover
Online tracking and visibility
3. NDR Warehousing Pvt. Ltd.
Founded: 1986
Location: Maduravoyal, Chennai
NDR currently tops the list of the pioneer warehousing companies in Chennai to provide cost-effective and efficient storage solutions to many businesses that deal in the industrial, commercial, and consumer sectors. NDR was founded by the Late Naidu Dasaradharami Reddy in 1986 with a modest warehousing space of 400 sqft; it has now expanded its horizons to the North, South, East, and West of the country with a combined space of 18 million sqft.
Today it is headed by the visionary and top warehouse operator in India, N Amruthesh Reddy, who has given NDR the position of the first-choice provider of Warehousing Space and industrial Parks for many Fortune 100 companies. NDR is also amongst the top and most reliable providers of Domestic Conglomerates and 3PL services.
Key Features
The first company to initiate private freight terminals in South, North, and West India
The first private bonded warehouse
Owns new and advanced Warehousing solutions and techniques to reduce margins and enhance operational efficiency
First domestic GSA for air cargo catering to the pan India domestic network
4. Indospace
Founded: 2007
Location: Puduvoyal, Chennai
Indospace was founded in 2007 and led India's largest industrial and logistics real estate. Ever since its inception, Indospace has proved to provide Grade A services that have contributed tremendously towards the growth of industrialization and balanced the supply chain ecosystem. This warehousing company in Chennai stands at an investment of $ 3.2 billion and is deemed as the only pan India logistics and industrial park developer with 46 operations parks and under-development projects across 51 million square feet.
Indospace is a trusted partner of GLP, which is the world's largest investment manager in logistics real estate; this enables them to garner international expertise and build global networks. The logistics park developed by the company not only provides world-class opportunities for expansion to its clients but also believes in environmentally friendly solutions, having been certified with the prestigious Indian Green Building Council.
Key Features
Ready to use industrial and warehousing space.
Built-in strategic locations to aid the distribution networks
Built-to-suit service.
Plug and plat infrastructure.
Environmental friendly properties and amenities
Cost-effective business expansion
5. ACME Warehousing Pvt. Ltd
Founded: 2010
Location: Madhavaram, Chennai
ACME Warehousing Pct Ltd was founded in 2012 with an exclusively dedicated warehousing space of 2 Acres and 55000 sq ft. The company aims to provide exclusive solutions for companies looking for exceptional warehousing spaces. The firm holds a spectacular client portfolio and uses it as leverage to build trust and networks in the supply chain ecosystem.
ACME believes that customer satisfaction is the only formula to its success, and with the same vision, it provides a wide variety of services to its clients, starting from bonded and non-bonded warehousing, order fulfillment, pickup, and packing, special handling of luxury goods, inventory management, reverse logistics, distribution, quarantine, and disposal management, co/re-packing, etc.
Key Features
High-level security for goods
Years of warehousing experience
A computerized tracking system is available
A shelf system is available in warehouses
6. Varuna Group (Varuna logistics and Varuna Warehousing)
Founded: 1996
Location: Neelankarai, Chennai
Built at the dawn of a new era when Indian logistics just came to the surface, the Varun Group saw its inception in 1996. Since then, it has upheld its principles of customer-centricity, operational excellence, and transparency. Today the group partners with some of the pioneers in the supply chain industry and provides them with end-to-end solutions for all their logistics and operational requirements to reduce the effective landed cost of products.
With 1500+ trained professionals and 60+ branches all across the country, Varuna Group strives to accelerate the growth of its clients by providing incredible service. Their logistics management services include transportation, warehousing, inventory, and supply chain management, laced with advanced algorithms and real-time tracking technology. They measure their performance with industry-recognized KPIs and have a track record of 95% on-time placement, saving transit time by 50%, and 99.8% order fulfillment accuracy.
Key Features
Primary and secondary transportation services
Project cargo services
Advanced preventive fleet diagnostics and vehicle maintenance system
Real-time vehicle tracking and monitoring
Safe lock mechanism and other security measures
Distribution, consolidation, and in-plant warehousing
Dedicated Warehousing Management System
Prompt on-road accident and maintenance team in place
7. Warehousing Express Logistics Pvt Ltd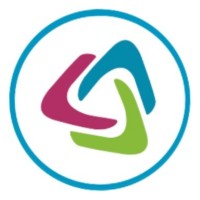 Founded: 2015
Location: Chennai
Armed with 25+ years of experience and built by veteran logistics leaders, it is one of those warehousing companies in Chennai that promises to give you a ' competitive edge.' Warehousing Express Logistics Pvt Ltd works with major multinational companies in India and produces excellent, cost-effective, and tech-enabled logistics, warehousing management, and distribution service network services. The company regards itself as the finest warehousing facility that is strategically located near ports and the city. They provide domestic transportation services via road, railway, and air across the country, along with other services like inventory management, contract logistics, etc.
Key Features
Supply chain and logistics trade consultancy
Logistics automation and technology services
In-plant/onsite warehouse operations
3PL logistics services
Late-hour customer care and urgent shipping services
8. TVS Industrial & Logistics Parks Pvt. Ltd
Founded: 2005
Location: Mogappair, Chennai
Home to a total workforce of 50,000 employees, TVS SCS is India's largest supply chain solution provider spread over 19 countries and has an $8.5 billion turnover. TVS ILP is a joint venture of TVS SCS, again a part of the T.S Rajam Family and Ravi Swaminathan Family. TVS ILP is considered to be one of the most influential players in the organized logistics and warehousing markets in the country, providing high-end and technology-enabled solutions to its clients.
It offers an integrated infrastructural solution, EPC solutions, and warehousing as well as logistical facilities of global standards. TVS ILP has worked with several manufacturing and commercial giants, namely Amazon, Bridgestone, Flipkart, Cars 24, ISUZU, Godrej, etc.
Key Features
Pan-tier and pan-India presence
Superior quality PEB, MEP, flooring, and other ancillary works in manufacturing facilities
Grade A warehouses that are customized, palleted, and racketed with ideal PEB spanning to optimize space.
Strategically located parks at major industrial nodes.
9. Ascendas Firstspace Development Management Private Limited
Founded: 2016
Location: Csir Road, Chennai
Created as a joint venture between Acendas and Firstspace Realty, this logistics real estate giant is a perfect blend between local and global. This platform was created to address the logistics and industrial infrastructural challenges in India. The ideal combination of CapitalLands global expertise with the rich local and real estate experience of Firstspace, Ascendas-Firstspace offers dedicated logical solutions and growth opportunities to various industry verticals, namely 3PLs, e-commerce, automobiles, FMCG, modern retail, manufacturing, etc. This is one of the leading Warehousing companies in Chennai.
Key Features
Strong transparency and corporate governance standards
Sustainable logistics properties
Built-to-suit warehouses, buildings, and factories
Inventory of buildings for warehouse and ready-built factory
30 million sq ft of industrial and logistics space
10. All Warehouses and Industrial Parks Pvt. Ltd
Founded: 2020
Location: Alwarpet, Chennai
With 90% of the entire market inventory under their list, All Warehouses is one of the leading warehousing companies in Chennai and the single largest aggregator of Industrial Real Estate in the south. They believe in customized solutions for all their customers and ensure proper coordination and client satisfaction. The Industrial real estate solution includes warehouses, godowns, sheds, cold storage facilities, and manufacturing facilities across India.
Key Features
45,00+ acquired land
21+ million sqft of commercial leased space
5-minute lead response time
WareIQ – Amazon-prime Like Logistics for Modern Brands in India
WareIQ, an eCommerce fulfillment company, empowers online brands with a superior-tech platform to compete with Amazon like service levels by bringing their average delivery timelines from 5-10 days to 1-2 days.
"With WareIQ, UTH is able to consolidate common inventory for all platforms and get much closer to the customer through access to WareIQ's strong nationwide network of fulfilment centres, and last mile & hyper-local courier partners.

We are excited about being able to offer

same day delivery

in several pin codes due to

WareIQ

.

"
Services Offered By Warehousing Companies in Chennai
Inventory Management
The entire supply chain process, from ordering to the delivery of the product, comes under inventory management. These include tasks like distribution, product counts, lead times, etc, and are done for every type of business and commercial operations. One of the most crucial aspects of Inventory management is utilizing the warehouses to cycle count and analyze the delivery of goods. This allows you to reduce the receiving errors which may happen as a result of internal mishaps.
Order Fulfillment
For complete order fulfillment, the integration of internal and external operations. Companies that provide warehousing services also offer fulfillment services to their clients that include everything that comes after an order is placed namely – picking, packing, shipping, labeling, customizations, and taking care of returns.
Contract Warehousing
Building a warehouse from scratch, especially at multiple distribution centers takes a lot of time and resources. Hence, one of the most popular services that startups have adopted these days is outsourcing warehouse facilities to third-party providers. This enables them to set up newer distribution channels overnight and start delivering consumers which would otherwise have taken years to establish. To overcome the competitive marketplace, contract warehousing is one of the most effective services provided by Warehousing companies in Chennai.
Transportation
Warehousing companies in Chennai sometimes also provide transportation services to businesses through multiple channels such as air, dock, railway, and road. This can include delivery as well as pick up of cargo. Having a warehousing firm that can take care of the movement of goods might just be what your business needs to experience exponential growth.
Cross Docking
After the goods are transported from their manufacturing units, they require to be sorted into multiple shipments before being delivered to the consumers. Cross docking, therefore, allows goods to be routed to several distribution networks from single or multiple manufacturing units. Those manufacturers who do not have the financial strength to handle order shipments to special locations or to fulfill special deliveries require cross-docking services provided by warehouses.
Transloading
The operation in which the goods are moved from one mode of transport to the other is called transloading. For example, some warehouses provide pickup services from the port where the goods are being off or unloaded from the ships and then transferred to the trucks to be sent to the warehouses.
How To Choose the Best Warehousing Companies in Chennai for Your Business?
Warehouse Mapping
Before you decide on the right Warehousing companies in Chennai, you must ask yourself a question, is this warehouse enough to accommodate my current as well as future storage requirements?
Evaluation and mapping the size and dimension of the warehouse is of utmost essential because the services you opt for must have flexible solutions for current and future possibilities. The warehouse provider must be able to manage the volatility of your business, be it scaling up or scaling down. Hence, the provider must understand your business well; they must know when you may require more spacing due to order volume fluctuations, must help you cut down on costs when you require less spacing, and so on.
Warehouse Location
A strategic location allows you to save time on lead delivery as well as money on transportation costs. It is important to first analyze your business and your supply chain to identify the most suitable location for your warehouse needs. For example, if your business involves the export and import of goods, your warehouse must be located near ports or other transportation hubs. If your business requires you to restock frequently, you should be close to the city and connected to highways.
Safety Management
Warehousing companies in Chennai will ensure that their safety management systems align with your requirements. Pick a provider whose storage facilities have alarms, cameras, fencing, and other security measures to prevent theft. Make sure they have backup management and quick reaction systems in place to avoid damage to products and that they provide insurance to you for the same.
Tech-Enabled and Integrated Management and Logistics Solutions
Warehousing companies in Chennai and distribution centers can improve their efficiencies with a proper WMS or warehouse management system. WMS can help you improve your inventory visibility, balance demand fluctuations, integrate the execution systems and workflow, enhance your storage and distribution performance, and much more. A good warehousing provider will include a WMS system with cloud-based integration. There are SaaS options also available with this technology.
Customer Reputation
Customer reputation builds your brand. Warehousing companies in Chennai will have worked with multiple businesses and organizations across multiple sectors, so picking the top players in your vertical is important. Genuine service providers will have multiple client surveys, feedback portals, and a proper client portfolio at your disposal so that you can remain assured of the services you plan to opt for.
Wrapping Up: Choosing WareIQ For All Warehousing Needs
A right and dependable warehousing partner is crucial for the success and growth of any business. Apart from exploring the services of the best warehousing companies in Chennai, you must also analyze the key requirements for your business so that your interests align with the services you require. Rest assured, some research and reading will help you get there.
Suggested Read: Top 10 Logistics Companies in Madurai for eCommerce, D2C, and B2B Retailers in 2023
Warehousing Companies in Chennai: FAQs