Top 10 Logistics Companies in Madurai for eCommerce, D2C, and B2B Retailers in 2023
Logistics and transportation of goods involve a lot more than just loading and unloading trucks. So the question arrives, why do you need logistics companies in Madurai? The answer is simple; these companies are completely responsible for the coordination and management of a large number of people and huge volumes of freight combined with technology and transportation to ensure that goods are delivered to the merchants and the customers on time and in a safe condition.
A good logistics management system can give businesses a competitive edge in the market. It streamlines their business processes so that they can focus on other things to develop and grow. Hence, to contribute to the cause, we have created a list of the largest logistics companies in Madurai so that you can explore their key features, learn about their operations and decide which logistics partner is right for your enterprise. Let us explore.
10 Best Logistics Companies in Madurai in 2023
The following top 10 logistics companies in Madurai are not ranked or rated in any manner. Instead, they are summarized, and each is highlighted with its key feature. Read to know more.
1. WareIQ
Founding Year: 2019
WareIQ is the best logistics company in Madurai that offers a range of logistics services designed to meet the needs of modern businesses. With a focus on speed, reliability, and flexibility, WareIQ's logistics solutions are designed to help businesses streamline their operations and improve their bottom line. Some of the key features of WareIQ's logistics services in Madurai include:
Key Features
Advanced technology: WareIQ leverages advanced technology to provide real-time tracking, automated order processing, and seamless communication between all stakeholders.
Fast delivery times: WareIQ's logistics services are designed to ensure fast and timely delivery, helping businesses meet their customer's expectations.
Flexible storage options: WareIQ's warehouses in Madurai are equipped to handle a wide range of products and offer flexible storage options to suit the unique needs of each business.
Excellent customer support: WareIQ's dedicated customer support team is available 24/7 to assist businesses with any logistics-related queries or concerns.
Are you eager to know more about WareIQ's offerings if you sign up now? Find the features of the best-in-class, category-defining fulfillment services for eCommerce & D2C brands below:
Pan India Fulfillment & Darkstore Network: Plug-and-play fulfillment infrastructure with no minimums, which is compliant with Amazon Seller Flex, Flipkart Assured, Myntra and other marketplaces
Inventory & Network Planning Excellence: Best-in-class AI models for sales forecasting, product segmentation, and inventory management to reduce inventory by 40% and increase revenue by 10%.
Vertically Integrated Fulfillment Tech Stack: Our Fulfillment Tech Solution supports integrations with 20+ top marketplaces & D2C platforms, and prominent national, regional and hyperlocal couriers, enhancing reach by covering deliveries for 27,000+ pin codes
Supply Chain Productivity Applications: Integrate a host of supply chain productivity apps with a single-click to your existing CRMs, ERPs & accounting software to manage your logistics workflows from one command center. Use Apps like RTO Shield to get 100% RTO protection, Branded Tracking to turn your order tracking page into a profitable marketing channel, and many more.
Trusted by 300+ top Indian brands, we are helping them accelerate online sales and expedite their growth through a synergistic combination of advanced technology, robust fulfillment infrastructure & seller enablement services!WareIQ is backed by leading global investors including Y Combinator, Funders Club, Flexport, Pioneer Fund, Soma Capital, and Emles Venture Partner.
2. DTDC
Founding Year – 1990
Location – Ellis Nagar, Madurai
Logistics companies in Madurai are plenty. Still, if you are looking for the country's leading logistics provider, DTDC has no match in terms of physical networks and customer access points in India. DTSC started by promoting itself as the country's first logistics firm to implement Channel Partners, a network of entrepreneurs, to establish relationships and business verticals.
Since then, DTDC has morphed itself into a home-breed courier, parcel, and express delivery company that provides an extensive range of services, starting from traditional pick-ups, deliveries, integrated warehousing services, order fulfillment services, etc. DTDC is in a strategic partnership with GeoPost, the express logistics division of a French-owned business group; this partnership allows DTDC to share international networks and build a global presence.
Key Features
1500+ fleet vehicles and 580 operating facilities
2.21 million sqft of the area under management
14,000 Physical customer access points
Servicing in 14,000pin codes
Shipping to 220 countries and territories across the globe
3. Pricol Logistics
Founding Year – 2002
Location – W569+9W9, Madurai, Tamil Nadu
Pricol Logistics is a renowned logistics company in Madurai with a combined experience of 10-25 years in the logistics and freight forwarding industry. Recently the firm has ventured into domestic cargo express delivery, carrying out the operation with a self-owned fleet. Pricol Logistics offers a complete set of services, namely domestic transportation and air and ocean freight forwarding services. Customs clearance, warehousing, material handling services, etc. All of the solutions provided by the firm are technologically backed up by strong management systems and IT-enabled software.
Key Features
24-hour track and trace in real time
Dedicated warehousing space and best-in-class handling material
1–% barcode integrated and system-generated MIS reports
Android app for pickup and delivery management
Specially trained manpower
4. Om logistics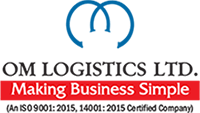 Founding Year – 1978
Location – Vishal Nagar Phase, Madurai
Om logistics is one of the multi-modal logistics companies in Madurai with a steep presence in the entire country. It is a flagship company of the Om Group that provides a comprehensive set of logistics services to its customers, all under one roof. Keeping in mind that businesses these days prefer faster deliveries at the most efficient rates that reach their consumers in perfect condition, Om logistics has built its infrastructure around the same principle and aims to expand along with its manufacturers. The firm provides services like Warehousing, air/railway/sea cargo, Import/export services, 3PL Logistics, FTL, PLT, Supply chain, and express cargo solutions.
Key Features
Om Logistics is connected by 675+ branch offices keeping together 2500+ destinations
Offices are loaded with automated and state-of-the-art communications and IT systems
The owned fleet size of over 4500 trucks, LCVs, Jumbo & Containers
20 million sqft of warehousing space
Well-trained and highly qualified workforce to handle logistics coordination
5. AVG Logistics
Founding Year – 2010
Location – Jay Nagar, Madurai
Prompted by Mr. Sanjay Gupta and among the few logistics companies in Mduria to be ISO accredited, AVG Logistics is backed up by 30+ years of experience and has executed freight movement on some of the most difficult rail routes along with the deployment of 32ft containers on high volume road routes to reduce cost. The firm envisions providing customized logistics solutions to its customers and focuses purely on every supply-chain service that is included in transportation and warehousing. AVG has served commercial giants like Nestle, ITC, Mondelez, GSK, Airtel, Mother Dairy, UltraTech Cement, and so on.
Key Features
500+ highly skilled, dedicated professionals
24X7 integrated logistics services across the country
Fleet operation of over 1200+ fully-equipped trucks, including hired and owned dry/reefer vehicles.
354,000 sqft of extensive warehousing space
Weatherproof, containerized vehicles for FTL, LTL, ODC, trailers, parcel, and project services
6. EYI Logistics
Founding Year – 2020
Location – S Veli St, Madurai
Equipped to deal with complex and ever-changing supply chain solutions, EYI is among the non-resource-based logistics companies in Madurai with access to one of the world's biggest systems of air, sea, and road transportation. EYI logistics has leveraged its worldwide transportation connection and warehousing capacities to streamline payload transportation and dispersion forms to establish strong supply chains. It focuses on remarkable administrative processes to rapidly provide innovative solutions to its customers. Service set includes – Local Moving, Long Distance Moving, Warehousing services, global packaging services, etc.
Key Features
4-step moving process
Long-distance moving
Safe shipment
Effective market price
7. TNT Express Shipping
Location – Mestry, Madurai
Founding Year – 1946
TNT Express Shipping, now acquired by FedEx, has been delivering logistics and other supply chain solutions for over 70 years. The firm believes in providing utmost care and attention when delivering every consignment because they add value to customers. TNT harbors an integrated door-to-door network and covers every shipping requirement for its customers.
Key Features
Open to urgent and special deliveries
Electronic invoices, smarter shipping techniques, and enhanced experience through the customer web form
More than 400,000 global team members
8. Zoe Link Logistics
Founding Year – 2018
Location – T.B. ROAD, Madurai
Zoe Link is a Supply chain service provider and among the logistics companies in Madurai to offer a combined set of services like Parcel services, railway parcel services, road transport services, air cargo services, etc. The firm caters to customer experience and directs all its activities into providing excellent and high-quality service to its clients so that they can build and maintain healthy relationships. Mr. Samsun Devraj is the pioneer behind the brand and has given it direction to attain exponential development in today's market.
Key Features
Door-to-door services
Fast transit systems
Convenient shipment for a part and small loads
Scheduled departures and on-time arrivals
Safe handling as per Goods Distribution Practices
9. Kavi International Logistics
Founding Year – 2013
Location – Kolathur, Madurai
Kavi International, a leading manufacturer and one of the top logistics companies in Madurai, caters to customers' expectations by providing them with high-quality services, which include – Shipping Containers, office containers, Cargo containers, Office Cabin, Mobile containers, etc. Apart from this, the firm also provides logistics services, Interior flooring services, Shipping container services, etc. Kavi International, which is based in Tamil Nadu, has built an exceptional infrastructure that includes departments like a manufacturing unit, quality check unit, packaging, and transportation unit so that the operating system remains flawless.
Key Features
Portable and customizable storage containers
Timely Delivery
Wide distribution network
Extended industrial experience and knowledge
10. Taakt logistics
Founding Year – 2018
Location – Kochadai, Madurai
If you are looking for reliable logistics companies in Madurai, Taakt logistics can be the right partner for your business. This firm is well-experienced with the challenges that come across in logistics operations, and hence they keep their systems updated as per technological developments from time to time. The team is trained to implement a customer-first attitude for every client. The entire process, from truck transportation to warehouse management, is handled in-house. The team is also well-equipped to deliver and transport hazardous materials under government norms in safe and sound conditions. Taakt looks after everything from inventory planning and management to warehousing, procurement of goods and services, packaging, storage, transportation, and customer service.
Key Features
Timely Deliveries
Complete and real-time tracking system
Customer services
Cost-effective solutions
Wide distributional network and professionally hired workforce
WareIQ – Amazon-prime Like Logistics for Modern Brands in India
WareIQ, an eCommerce fulfillment company, empowers online brands with a superior-tech platform to compete with Amazon like service levels by bringing their average delivery timelines from 5-10 days to 1-2 days.
"WareIQ came to Gynoveda with a full stack fulfillment platform & gave Gynoveda access to a nation wide network of fulfillment centers & last mile & hyperlocal courier partners closer to our customers based out of North East & North India.

They made

same-day delivery possible

for us in metros.

"
What are the Seven Pillars of Effective Logistics?
Strategic Sourcing Of Materials
Materials play a much more important role in logistics and are more robust than looking for raw material suppliers for manufacturing units. A variety of factors must be kept in mind when strategically sourcing materials, such as price, seasonality, inventory, shelf life, quality, etc. All of these factors must be taken into consideration before planning out your material source.
Transportation in Logistics
Transportation in logistics refers to the movement of goods from the point of origin to the destination. To execute this, good logistics companies in Madurai and other parts of the country first decide on the best mode of shipment, i.e., air, sea, railway, or road. Then the next step is to find the best carrier or 3PL depending on the time, cost, and efficiency. The right transportation will contribute to the logistics operation positively.
Order Fulfillment
Logistics companies in Madiura take care of order fulfillment on behalf of their customers. This means that the cargo must be transported, packaged, labeled, and then shipped in the same sequence to complete the logistics process. All these processes complete the order fulfillment stage.
Warehousing and Storage
Warehousing is the storage of goods in distribution routes so that manufacturers can easily send the goods to their customers. These warehouses are either in-house or owned by third-party logistics or freight forwarding companies. While planning for logistics, you must ensure that the warehouse is fully equipped with WMS technology to enable the optimization of warehouse spaces and to fulfill special requirements like cold storage, docking facilities, analyzing the proximity to the modes of transportation, and so on.
Predicting Demand
The ability to forecast demand and supply is one of the utmost pillars of logistics planning. This process makes sure that during high demand, the warehouse is stocked with the goods, and in times of low order volumes, you are not taking up space or spending extra money for space that is not being used. When the demand is predicted, the ability of your logistics partner to determine how much of each product will be required increases.
Managing Inventory
Logistics means the inventory must be moved to wherever it receives the highest traction. Inventory management allows businesses to plan for things like seasonal demands where the inventory needs to be stocked up. It enables them to figure out which items are high in numbers and requires to be kept on sale or discounts. It also lets them re-invest in products that are high in demand by clearing up goods that are just taking up inventory space.
Shipment Tracking
A few years ago, it was difficult to determine whether a truckload of cargo will or would not arrive safely at your warehouse, but with the introduction of advanced technology in the logistics industry, logistics companies in Madurai have made it a standard to enable real-time tracking of their shipment (along with tech-enabled oms software). This streamlines the supply chain process, keeps the operation transparent, and allows customers to have constant updates on their packages.
WareIQ is the Trusted Logistics Company Choice in Madurai
It is not an easy decision to choose the right logistics partner, but a narrowed-down list will help you discover the top logistics companies in Madurai, so instead of 150+, you only have to choose from the top 10. Make sure you analyze your business and allow yourself to think about what services you require the most to actively reduce costs and increase operational efficiencies.
Suggested Read: 10 Best Shipping and Logistics Companies in Chennai for eCommerce, D2C, and B2B Retail Businesses in 2023
Logistics Companies in Madhurai: FAQs