Top 10 eCommerce Delivery Partners for Online Retailers in India for Fastest Shipping & Delivery in 2023
Order deliveries are part and parcel of the eCommerce experience. Whether it is ordering food through an app or making a purchase online, the main goal of the entire interaction is so that the item that the customer has ordered is delivered efficiently and safely to their doorstep on the promised date and time. If this isn't done and the order arrives at a later date, there is a high chance that no one is around to collect it or that the customer has canceled the order and re-purchased it from elsewhere, which increases the likelihood of returns occurring.
This can have a highly negative impact on a business because the product then has to go through the entire eCommerce logistics pipeline a second time without any revenue being earned from it. Therefore, choosing the right order delivery partners is crucial to maintain the success and reputation of your business. In this blog, we will go through some of the functions you should expect from your e-commerce delivery partners, list down the top 10 options of parcel delivery service for your business, and how WareIQ can help.
What are E-Commerce Delivery Partners?
e-commerce delivery partners are companies that provide a whole host of logistics, distribution and delivery-related features. Some of them include picking up shipments from the warehouse, transporting them by air, rail, road, or sea to the same destination as their respective customers, and assigning a delivery partner on the ground to complete the last leg of the journey to the customer's doorstep.
Thus, they play an extremely important part in ensuring that customers receive the products that they have paid for on the specific date and time that was mentioned on the listing page when they first purchased it. Some companies offer varying degrees of flexibility and services, so it is important to shortlist your own objectives before deciding which would be the best delivery partner for eCommerce.
WareIQ – Amazon-prime Like Logistics for Modern Brands in India
WareIQ, an eCommerce fulfillment company, empowers online brands with a superior-tech platform to compete with Amazon like service levels by bringing their average delivery timelines from 5-10 days to 1-2 days.
"With WareIQ's full stack digital enabled fulfillment solution, we got access to the pan India network of fulfillment centers & cold storage facilities enabling same/next day delivery, without any upfront investment in supply chain infrastructure from our end. During the IPL campaign in April 2022,

WareIQ efficiently

handled unpredictable 200x surges in daily order volumes

of ~20k/day with a

99% fulfillment rate

. With WareIQ as our preferred fulfillment partner, we witnessed 172% growth in online order volume in just 4 months, with a significant improvement in the overall customer experience in fulfillment."
5 Important Functions of eCommerce Delivery Companies in 2023
Automating Key Shipping Processes
The automation of important shipping procedures can optimize the amount of time and resources that are required to complete a certain task and is often much more efficient than if they were done manually. It can also generate automatic alerts pertaining to your inventory levels, carrier reports, tracking numbers, delivery reports, and much more, which helps you in analysing your success rates and finding out if any changes need to be made to certain processes.
Additionally, automation also helps in conveniently importing and uploading files across online marketplaces, confirming or canceling orders, providing real-time updates when a new event occurs, hastening your delivery process, and much more.
Integrating With Multiple Online Marketplaces
In today's eCommerce industry, sellers do not need to relegate themselves to a single online selling platform. With the appropriate 3PL company or WMS, they can integrate with a variety of online marketplaces, such as Amazon, eBay, Flipkart, Nykaa, Snapdeal, and more. Therefore, E-commerce delivery partners also need to fulfill orders across whatever platforms you sell products on, so they often provide direct integrations to these marketplaces so that important data across all of them can be accessed in one place, which makes things more efficient for them, as well as yourself.
Managing Returns
Returns are an often inevitable prospect in the world of eCommerce, with sellers having to provide ultra-flexible return policies to persuade consumers to purchase from them as opposed to their competitors. Therefore, this burden falls on your 3PL partner, which in turn uses E-commerce delivery companies to handle the reverse logistics procedure. This includes picking up the product from the customer's location, inspecting it for damage, and ensuring it returns safely to the fulfillment center it needs to be stored. Having efficient returns management can help reduce the costs and hassle that are generally associated with returns.
Filing of Non-Delivery Reports
As mentioned above, returns, for whatever reason, are a real and frustrating part of eCommerce. However, it is often beneficial to understand what the cause of returns is and whether you can identify a common theme regarding the product, courier service partner, packaging, last-mile delivery partner, or the customer themselves. This can be achieved through the filing of accurate and consistent non-delivery reports whenever they occur.
This will provide all the details regarding the order and why it wasn't delivered or accepted by the customer. This will help you shortlist what is causing it and can help you make a change to reduce these outcomes in the future.
Delivering Orders to the Customer
Many e-commerce delivery partners provide last-mile delivery services, which are the on-ground stage of the fulfillment process, and are responsible for making sure that the order reaches the customer's doorstep. This involves a delivery executive picking up the order from the warehouse it was transported to and finding their way to the customer's location without any shipping delays, to make sure that they reach by the estimated timeline given to the customer.
10 Best Delivery Partners for eCommerce Businesses in India for Fastest Delivery in 2022
WareIQ
Founded in Bangalore in 2019, WareIQ is one of India's most rapidly expanding eCommerce fulfillment companies. It uses technology as a base to support a range of eCommerce facilities, including order fulfillment, inventory management, reverse logistics, ultra-fast order delivery, customer support and much more. By erecting a large infrastructure of fulfillment centers and transportation hubs, the company is capable of providing incredibly quick delivery to any Indian pin code.
The company offers a number of standout features, such as an app store with a wide selection of downloadable apps to enhance your productivity, a unique WMS that can interact with several online selling platforms, an RTO shield to protect sellers from having to pay for returns and much more. Some features of WareIQ that make it one of the best e-commerce delivery partners in India are listed below:
It is in fact a shipping or courier services aggregator with partnerships with all the national & hyperlocal last-mile delivery partners in India.
WareIQ's clients have the option to save time & cost for last-mile delivery by selecting any of their preferred delivery companies like Blue Dart, Delhivery, Xpressbees, Shadowfax, etc. as per delivery locations
It provides bespoke packaging where every element can be custom-tailored.
It provides highly customizable branded tracking facilities.
It offers reasonable, transparent, and flexible pricing models.
It offers a national network of fulfillment centers and dark stores that aid in hyper-fast delivery.
It does not enforce any minimum order thresholds for any of its services.
BlueDart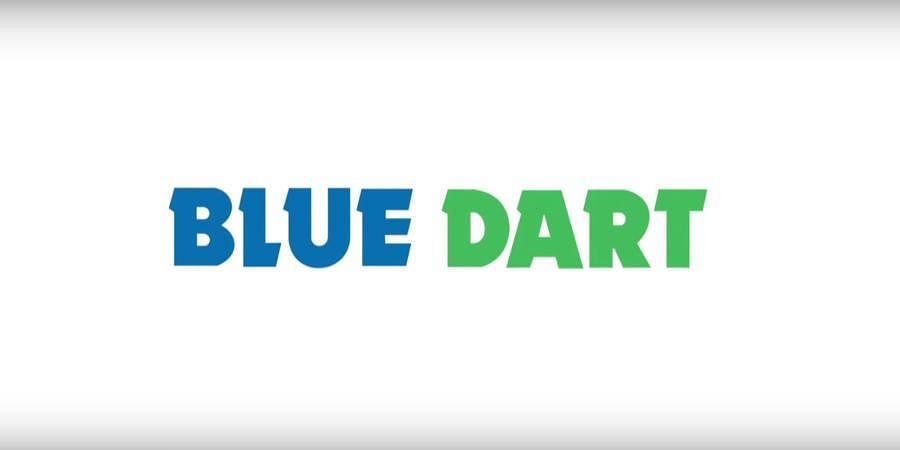 One of the oldest continuously functioning e-commerce delivery company & shipping firms in the nation, BlueDart is a logistics and courier company that was founded in 1983. Mumbai, Maharashtra serves as its present headquarters. The business serves upwards of 35,000 pin codes within India and conducts business in more than 220 other nations, making it one of the biggest and most seasoned Indian e-commerce delivery partners.
They provide a range of common eCommerce services in addition to some special features like letting consumers choose the delivery day and time they want by assigning scheduled time slots. Additionally, it offers an API that enables the provision of specialised facilities like automated proof-of-delivery alerts, weather-resistant packaging and more. Some features of BlueDart that make it one of the best E-commerce delivery services in India are listed below:
It offers most common payment options.
It has a great deal of industry knowledge with more than 40 years of experience.
It offers both domestic and foreign services.
It offers specialised features, such as impermeable packaging.
It allows for scheduled delivery on specified dates and times.
Delhivery
Delhivery, is a logistics and shipping-focused company. It was established in 2011 and is currently headquartered in Gurgaon, Haryana. It provides a range of services to help bolster the supply chain, including order fulfillment, marketplace integrations and warehousing facilities. The company's main goal is to provide a robust infrastructure that enhances eCommerce operations on a daily basis.
To achieve this, it uses technology to service 18,000-plus pin codes, offer 24/7 customer support, provide a vast network of fulfillment facilities and more. This has elevated it to become one of the most well-respected E-commerce delivery partners in the nation. Some features of Delhivery that make it one of the best e-commerce delivery partners are listed below:
It provides all customers with year-round, round-the-clock customer care facilities.
It provides shipping aggregation services for both B2B and B2C sectors, both domestically and internationally.
It offers a vast network of various types of fufillment centers and warehouses.
It provides 2 to 4-day deliveries for long-distance orders.
It offers returns management to decrease the harm and delays caused by returns.
FedEx
FedEx is an international eCommerce powerhouse that provides supply chain facilities, distribution partner and eCommerce fulfillment to various sectors, including retail, healthcare, electronics, and more. The company was founded 50-plus years ago in Little Rock, Arkansas, in the United States, though it has shifted its corporate offices to Memphis, Tennessee.
More than 220 countries are served by the company, which offers eCommerce retailers options like the ability to integrate their vital information and inventory files from several selling platforms in one location. The company will be able to satisfy any request with ease, given its significant eCommerce fulfillment experience. Some features of FedEx that make it one of the best e-commerce delivery courier services are listed below:
It provides a global network of services.
It offers a number of connections with different eCommerce selling platforms.
It offers a sizable distribution network.
It maintains a slick, easy-to-use and intuitive UI.
It offers swift package delivery and reverse logistics services.
DHL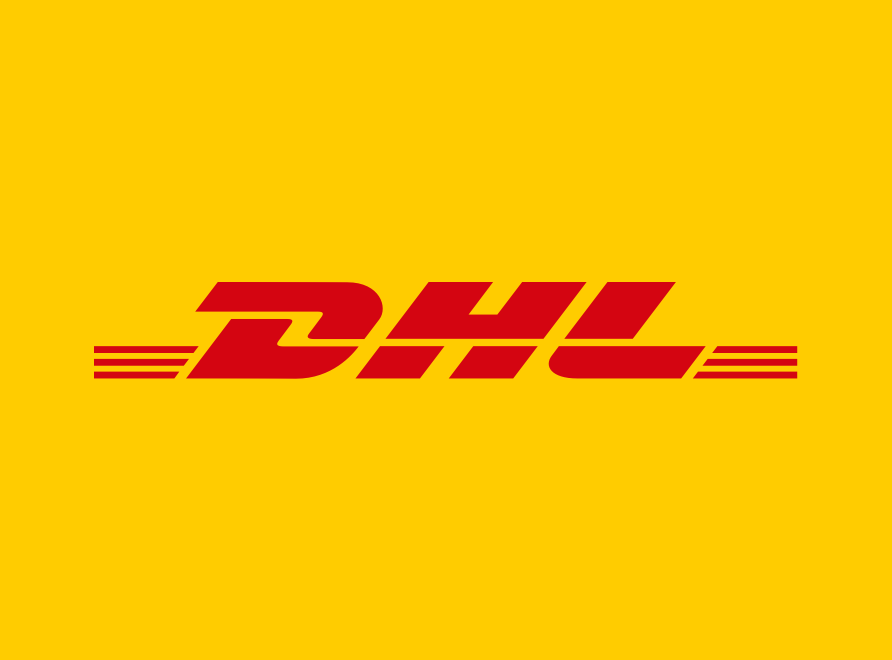 The shipping and courier service provider DHL, abbreviated as Dalsey, Hillblom, and Lynn, was established in 1969 in San Francisco, California and now has its corporate headquarters in Germany. The company is recognized all over the globe for its courier services and warehousing facilities, and currently operates in 220-plus countries.
Its distribution business provides doorstep delivery by air, land, and water, as well as freight forwarding services. By simply managing customs clearance and other complications that may arise during foreign distribution and providing insurance on all parcels, DHL provides a considerable advantage to its partners. Some features of DHL that make it one of the best e-commerce delivery partners are listed below:
It enables efficient distribution management through automation.
It provides next-day deliveries in 80-plus cities across India.
It provides inventory integration and channel-wide optimization.
It offers a variety of B2C and B2B eCommerce operations.
It offers a centralised technology platform for carrying out eCommerce tasks, including order fulfillment and inventory management.
Xpressbees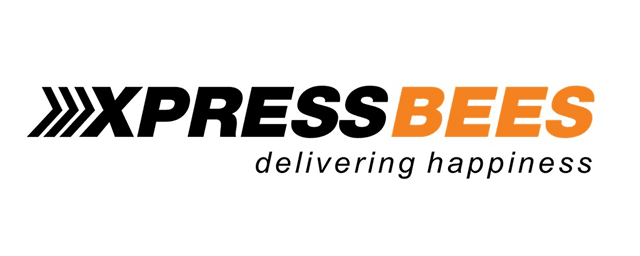 Xpressbees is a company that provides logistics and shipping services. It was established in 2015 and is currently based in Pune, Maharashtra. It specialises in dropshipping, channel management, reverse logistics, payment collection, cross-border shipping, fulfillment services facilities and software solutions. It provides cross-border, logistics, B2B Xpress, and B2C Xpress services with a competitive edge in precision, convenience and adaptability.
2000-plus cities and towns are served by its extensive national distribution network. It is the preferred logistics partner for the biggest names in the eCommerce, food, healthcare, heavy equipment, automotive and finance sectors. Some features of Xpressbees that make it one of the best eCommerce delivery courier services are listed below:
It provides a vast array of various types of eCommerce fulfillment services.
It services more than 2000 cities in the nation.
It has a team of more than 500 customer support personnel.
It consists of a network of around 3000 offices and service centres across the country.
It has a fulfillment network made up of more than 100 fulfillment center locations.
Shadowfax
Shadowfax is a 2015-founded and Bangalore-based homegrown logistics and E-commerce delivery company. The company offers a wide range of delivery options, such as marketplace and warehouse pickups, first and last-leg delivery, hyperlocal delivery, and ultra-fast delivery.
In addition to providing beneficial services like on-demand pickup both domestically and abroad, and in-transit storage, the company is widely renowned for its speedy delivery services. Some features of Shadowfax that make it one of the best E-commerce delivery partners are listed below:
It makes first-mile and last-mile deliveries easier.
It provides the majority of widely used payment methods.
It provides services, including in-transit inventory storage and demand-based pickup.
It offers a variety of delivery options.
It has made more than 7000 pin codes in the nation serviceable.
DTDC
One of the most experienced and well-regarded courier and eCommerce fulfillment businesses in the country is DTDC. It has been offering courier services since 1990, covering a nationwide serviceable area of more than 10,000 pin codes.
With the aid of a state-of-the-art management information system (MIS), the business can control large shipments and guarantee seamless pick-up and delivery through the provision of a fulfillment status. Some of their value-added services include cash-on-delivery and a customised shipping process for imported and speciality commodities. Some features of DTDC that make it one of the best parcel delivery service partners are listed below:
It services more than 17,000 pin codes across the country.
It is able to receive most commonly used payment options.
It offers expedited shipment.
It enables the specialised fulfillment and distribution of expensive, large, and dangerous objects.
It provides order-tracking facilities in real-time that are enabled by a custom API.
Ecom Express
eCommerce fulfillment services are provided by Ecom Express, a courier and logistics company. It was started in 2012 and is based in Gurgaon, Haryana. One of the key selling points of the company is its ability to deliver expensive items, like jewellery and gadgets while ensuring additional precautionary measures.
The company is operational on a daily basis, including public holidays and weekends, and promises sub-72-hour delivery from the time the order is confirmed. They also have a 72-hour return policy. Some features of Ecom Express that make it one of the best eCommerce delivery partners are listed below:
It covers more than 27,000 pin codes across India.
It provides strengthened security features for every order.
It offers a 72-hour delivery guarantee from the initial confirmation of the order.
It is open 24/7, including on weekends and holidays.
It offers returns management and takes care of reverse logistics
Ekart
Originally founded in 2009 as a Flipkart affiliate, Ekart has now changed ownership and broadened its service portfolio to offer fulfillment to a number of other online selling platforms. The organisation, which is based in Bangalore, Karnataka, is well-known for both its blazingly speedy delivery and its reasonably low prices.
They currently offer same-day delivery in 13 cities and next-day delivery in 50 locations. Additionally, the company offers a tracking API that assists with order alerts in real-time, label printing and more. Some features of Ekart that make it one of the best E-commerce delivery courier service partners are listed below:
It offers reverse logistics facilities.
It offers some of the cheapest prices in the industry.
It uses a custom API that enables features, such as insights into order data and inventory levels.
It is compatible with the majority of popular payment methods.
It services about 4,000 pin codes across India.
Conclusion: Why is WareIQ the Best Delivery Partner for eCommerce Sellers in 2023?
As we have discovered through the course of this blog, many eCommerce delivery partners provide a wide range of services, some more than others. There are also disparities related to the quality and extent of their facilities. Therefore, the impetus is on you to ascertain the exact features you need and the available budget you have.
It is also advisable to partner with multiple E-commerce delivery companies so that if an unforeseen occurrence plagues one of them, you can always have a backup that's ready to go. However, this may cost an undue amount of money which can make things hard if you are on a tight budget. Therefore, we suggest that you partner with a 3PL company like WareIQ to take care of your delivery requirements.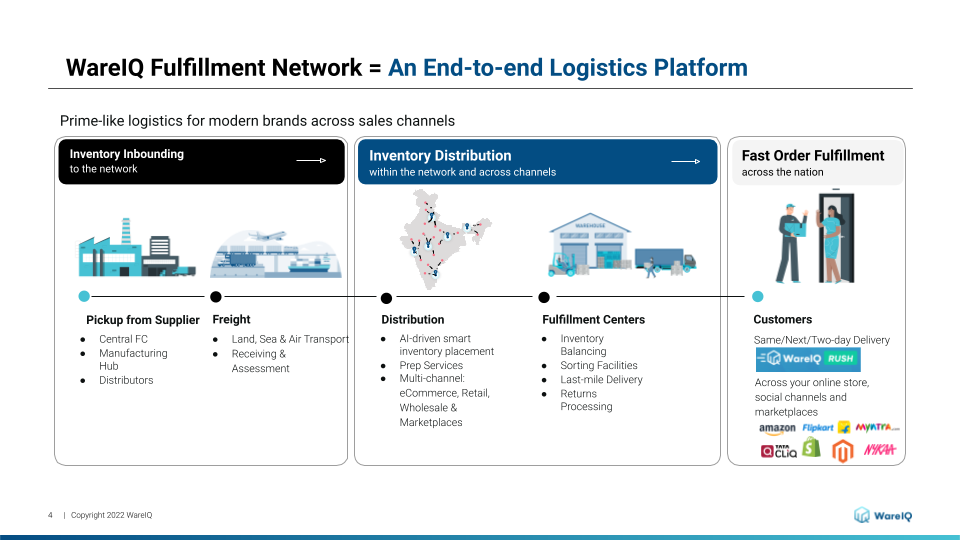 WareIQ is an eCommerce fulfillment company that has emerged as one of the best options in the country. We provide a vast consortium of eCommerce services, including shipping aggregation with all national and hyperlocal delivery companies. With our shipping aggregation facilities, you will have access to the following features:
A choice of more than 12 of the largest eCommerce shipping companies.
A smart courier allocator that always assigns the fastest and most cost-effective option for every order.
Integrations with multiple selling platforms so that you can get real-time updates about your order and inventory data across all of them.
Last-mile delivery services ensure your customers receive their orders on time.
Complete returns management that takes care of the entire reverse logistics princess and also an RTO Shield that reduces the harsh impacts of returns on your business.
eCommerce Delivery Partners: FAQs