Introducing the WareIQ App Store: Streamline your eCommerce Fulfillment and Shipping Operations
Businesses have myriad needs which vary from one organisation to another, as well as evolve rapidly over time. To enable our esteemed customers to augment the WareIQ platform further, aligned with their logistics workflows, our team of experts has designed a suite of powerful applications. Based on your valuable suggestions, we realised that it may become cumbersome for you, at times, to hunt for the applications unless we organise them into a single point of access. Hence, we are delighted to launch the WareIQ App Store, making it extremely easy for you to discover the apps that you need at your fingertips at the right time.
How does the WareIQ App Store Help You?
When you visit the WareIQ App Store, you get the flavour of a superior design and ease of experience, with convenient navigational tools, fed with live data of your business performance. Let's dive deeper to understand the massive range of capabilities of the WareIQ App Store and what it means for your business.
Provides you with more tools in your arsenal to boost your eCommerce operations amd make supply chain your competitive advantage.
Acts as centralised portal, empowering you to manage all the stages of your eCommerce fulfillment and shipping operations from WareIQ platform directly.
Shed down the inefficiency, inconvenience and complexity of working on multiple non-integrable apps. Our suite of powerful applications can easily integrate with your eCommerce workflows and systems, thereby opening new avenues to scale up your business.
Leverage AI-ML powered analytics, fed with live data, for smart demand planning, smart inventory placement and network optimisation to enable same/next-day delivery for our customers.
Helps you reach out to your customers on the right channel at the right touchpoint, and build trust with your customers through transparent communication and seamless engagement.
Build customer loyalty by ensuring a delightful post-shipment experience for your customers.
Top Apps to Check Out on the WareIQ App Store
It may look confusing to you at the first glance, which app to use for which purpose. To make your task easy, here's a detailed analysis of each of the apps on the WareIQ App Store.
Branded Tracking
Delight your customers with a premium post-ship experience through a Branded Tracking page built with capabilities such as re-targeting and cross selling to increase your revenue.
Turn your order tracking page into a profitable marketing channel
Improve your products and shipping operations
Increase customer engagement
Increase customer satisfaction
Customized branded pages
There are several benefits of using the Branded Tracking application on the WareIQ App Store:
COD and NDR Verification – You can easily verify Cash on Delivery collections by the delivery person and get Non Delivery Reports at your fingertips, so that you are always ahead of your competition on the vital performance metrics.
Showcase Product Banners to your customers – Product Banners create a long-lasting impression of your products on your target customers' minds, enabling greater brand-recall and mindshare than your competitors.
Gather feedback from your customers – Collecting feedback from customers just after the delivery helps you understand the pain-points of your customers, so that you can work on the weaknesses immediately.
Create Brand Awareness – Creating brand awareness will increase customer loyalty, drive up-selling and cross-selling opportunities and boost word-of-mouth for your brand.
Link-backs to your store – Store links that redirect the customer to your online store help to drive repeat sales and reinforces customers' confidence on your brand and products.
Live Tracking and Updates – Provide full shipping journey and real-time order updates on the tracking page, so that you maintain the highest levels of transparency and trust with your customers, avoid unwarranted misunderstandings.
It is very easy to create and customise your own Branded Tracking Page. Click here to learn how you can do it.
Notifications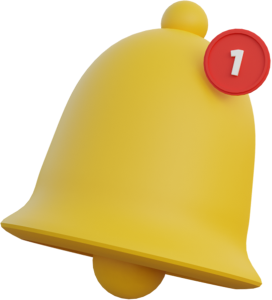 It is well-established fact that customer loyalty can be effectively boosted through frequent and transparent communication with the customer through the product fulfilment process. It also helps to reduce the number of grievances and support tickets raised by customers from time to time.
With Notifications application on the WareIQ App Store, you can significantly enhance customer engagement through effortless communications, and deliver an impeccable post-purchase experience to your customers through AI-ML powered Notifications and WhatsApp automation.
This helps to:
Increase customer satisfaction
Build customer trust
Transparency in the shipping process
Increases the delivery success rate
Pre-empt Escalations
Reduce unnecessary customer support calls
There are several benefits of using the Notifications application:
Send timely order updates
Communicating cutomers about the delivery schedule
Updating customers about their orders regularly
Create brand awareness and drive cross-sell opportunities
Send order updates to your customers on the particular events that you wish
Get your business and operations related notifications
Customer Feedback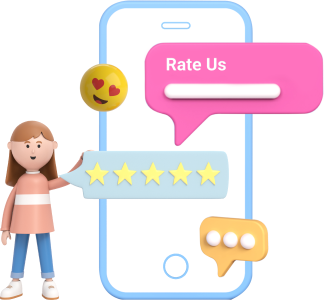 Customer Feedback App can get detailed reports on the WareIQ dashboard for brand performance based on the feedback collected from your customers, which will help you to:
Increase customer retention and loyalty
Improve customer satisfaction
Analyze customer sentiment
Measure and improve the brand perception
Identify unhappy customers proactively
You reap some major benefits by using the Customer Reviews app on WareIQ App Store:
Gather customer feedback
Act on customer escalations in real time
Collect customer feedback on brand and shipping experience
Weight Lock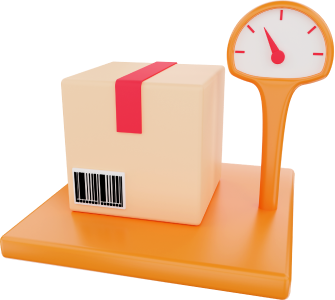 Predicting the final dimensions and weight of the ordered consignment is a tedious and almost impossible task. However, courier partners maintain stringent pricing policies across different weight and size ranges, making it difficult to handle such issues.
With the Weight Lock application on WareIQ App Store, you can freeze the weights of your products to eliminate the hassle of weight discrepancies and ship products without worrying about the weight discrepancies.
This will definitely help to:
Avoid repeated follow-ups with the courier partners over the weight discrepancies
Get accurate shipping cost so that you can do the cost planning before hand
Save your time and effort on negotiations for weight discrepancies
Bring uniformity to streamline your business operations
Make your operations more efficient with Weight Freeze
However, there are some product-level pre-requisites for setting up the Weight Lock app:-
Dimensions of the product
Weight of the product
Product Images
Click here to learn how you can easily add Master Products, upload their dimensions, weights and other details.
Shipping Badges
Shipping Badges appear on your product pages that helps customer check pin code serviceability and the expected delivery date for any product.
Why Shipping Badges App?
Check pin code serviceability and the expected delivery date
Get upto 30% increase customer conversions
Increase the trust of your brand
Benefits of Shipping Badges App:
Drive sales for your products
Show estimated delivery time
Reassure customers with prime-like badges on your website
You can use this app to:
Check real-time inventory availability of the product
Identify the nearest warehouse
Check for the fastest available shipping timeline across our logistics network
IVR Calling
New-age eCommerce customers prefer to remain connected to the sellers through time-saving modes of communication such as direct calling, but at the same time, they are concerned with their privacy. Similarly, eCommerce business and customer success managers are often exhausted with telephonic intrusions on their personal mobile numbers.
To alleviate these worries, now you can leverage the IVR Calling feature on WareIQ App Store as a command centre to connect with your customers and provide lightning-fast reconciliation, without revealing your telephone number.
The feature helps you to:
Record conversations and track them on order basis
Empower customer teams to seamlessly address customer grievances
Enable a privacy-first approach by keeping your contact details and customer conversation details private
RTO Shield
RTO Shield gives the eCommerce/D2C businesses a complete checkout strategy to save on RTO losses and boost your revenue
Why WareIQ's RTO Shield?
Claim refund for the shipping cost of any RTO order that was predicted safe by us
Technology based smart COD checkout option to detect risky users and save on shipping costs
Automatically disable COD for untrustworthy and blacklisted customers
Duplicate orders identification and elimination
Shipping Address Verification and smart shipping decisions based on the completeness of the address
Benefits of RTO Shield:
Improve conversion rates and reduce cart abandonment
Fastest checkout experience, checkout under 10 seconds
Intelligently identify high RTO risk customers from data sets comprising of telecom, banks, hyperlocal, and OTT
Identify abusers with the help of historical behaviour data on past buying behaviour and win over fraudsters
How does it work?
Integrate the application with WareIQ
3 months historical data would be needed to train the model & generate accurate predictions.
Go live in 3-5 days
WareIQ RUSH
Online businesses can offer Same Day Delivery to their customers and accelerate their online sales with WareIQ Rush.
WareIQ RUSH allows eCommerce & D2C businesses to reach a larger audience in a shorter period of time (within one day) by empowering them with a strong nationwide network of fulfillment centers and micro-fulfillment centers near their customers.
Why do you need WareIQ RUSH?
Capture impulse buying behaviour of your customers by giving them shorter delivery timelines
Reduce cart abandonment rate by giving express delivery to your customers
Avoid cancellations due to delayed delivery and deliver the orders within hours
Deliver the COD orders quickly to get the remittance early
Give a delightful and hassle-free experience to your customers that they can remember
Benefits of WareIQ RUSH:
Reducing delivery times – Ensuring your fulfilment centres are well-stocked so that you can reach a larger audience in a shorter period of time & offer same day delivery service
Reducing costs – Save resources spent on establishing infrastructure and store your inventory in fulfilment centres as per your business needs
Improved customer satisfaction – With WareIQ's prompt response times, you can ensure timely deliveries and greater brand reliability translating to satisfied customers
Conclusion
WareIQ offers a full-stack fulfillment platform for eCommerce companies to offer same day and next day delivery to customers – an Amazon Prime-like experience but accessible to everyone. With a strong nationwide network of fulfilment centres & urban dark stores near to end-customers and access to all major national & hyperlocal last mile couriers at discounted rates, WareIQ has established itself as a reliable partner for many reputed eCommerce players across the country. The easily integrable centralised tech platform has been extremely helpful for our customers.
With the arsenal of business tailored apps on the WareIQ App Store, you can now choose which app to use to supercharge your supply chain operations. The 1-CLICK App-Integration experience is opening new avenues to scale up business over an inefficient & complex ecosystem of integrating multiple standalone business applications.
While you can choose & drop apps as per your business usage in a completely hassle-free experience, you can get working previews of the apps through free trials, and subscribe as per your usage. These smarter apps powering same/next-day delivery help leverage AI/ML intelligence for areas, such as on-demand planning, smart inventory placement and network optimisation.
Sign Up Now with WareIQ to avail our superior fulfilment tech platform & enhance your online business growth.