10 Successful Omnichannel Retail Examples From World's Best Omnichannel Retailers in 2023
Likely, you have successfully been exposed to an omnichannel retail approach, even if you weren't aware of it. In addition, some merchants are getting very inventive in targeting their consumers and maintaining their constant engagement since the journey to buying encompasses an expanding number of channels and devices.
An omnichannel retail approach combines many customer-facing sales and communication channels, combining their strengths to provide a convenient, dependable, cogent, and all-encompassing customer experience.
Fashion firms are seeing great success because of their solid omnichannel presence! The average retention rate for retailers with an excellent omnichannel strategy is 89%, compared to 33% for those without.
We look at the most successful omnichannel retail examples the fashion industry has seen by 2022 to understand what omnichannel success looks like.
What Is Omnichannel Retail?
Omnichannel retail refers to delivering a consistent consumer experience over various channels, from brand recognition to order fulfillment and delivery.
Whether shopping online, on their smartphone, on social media, or in a physical store, customers may get a seamless and unified experience with an omnichannel strategy.
To provide a seamless, one-of-a-kind, and personalised consumer journey, omnichannel retail further streamlines the usage of several sales channels compared to multichannel retailing.
Moreover, regardless of the point of sale, the fulfillment procedure is more reliable and affordable.
The Advantages of Omnichannel Retailing
For instance, a business might provide service via Facebook Messenger, live chat, email, and phone in addition to its desktop website.
There are many advantages to using an omnichannel strategy in your marketing, sales, and service plans. The benefits comprise-
Enhanced Customer Reach
You can contact your customers wherever they are if you have an omnichannel retail, marketing, or service plan. They are no longer required to look far and wide to find you. Instead, your staff or your products are accessible to everyone, everywhere, with just a click, an email, a direct message, or a phone call.
Increased Profitability
Using an omnichannel strategy, customers are encouraged to interact with brands through several touchpoints and channels. Research indicates that clients that engage with many touchpoints are 30% more valuable. Therefore, these enhanced, varied engagements at each stage of the buyer's journey can help increase revenue. This more specific messaging also fosters loyalty, increasing the likelihood that a customer would use your brand again. Even though they make up a smaller fraction of your customer base, repeat customers typically account for 40% of your sales.
Increased Customer Engagement
If your customers believe they have multiple ways to contact your sales and customer support personnel, they will be happy. Or if consumers can easily buy your stuff no matter what device or platform they prefer. Customer happiness is the secret to lowering customer churn and retaining them as loyal customers.
As you can see, providing your clients with an omnichannel experience is essential for your company's success. After that, describe the omnichannel experience.
Improved Client Loyalty
You enhance the likelihood of first-time sales and keep customers coming back for more by engaging them across different platforms and adding value to your content.
Boost in Brand Loyalty
Customers can tell that you understand them and are prepared to try to get to know them when you connect with them across many touchpoints and engage them with customised content. Doing this will foster brand loyalty, raising average order value and customer lifetime value (CLTV) (AOV). You can learn more about customer pain points for e-commerce here.
Rise in Foot Traffic
By merging your product, sales, and customer data, you can build an integrated, connected, omnichannel customer experience that will give rise to both online and store traffic.
Better Identification Information
Going genuinely omnichannel should include your data analytics and how customers interact with your business. For example, brands may better understand the customer journey, when and where customers want to engage, and which campaigns have generated the most value by measuring engagements across channels. Your strategy can use this data to develop better-targeted advertisements and maximise media expenditure.
10 Best Omnichannel Retail Examples in 2023
As some individuals may already be aware, the advent of Omnichannel has sparked a complete transformation in retail trading. Although most retailers know Omnichannel's usefulness, not all can successfully use it to run the business at scale.
The issue arose when it was discovered that although they were aware of the potential adverse effects of Omnichannel, doing so still needed to be solved. Obstacles may be caused by disparities in diverse fields, business size, competitiveness, and other factors.
Therefore, there isn't a tried-and-true recipe for every firm to succeed with omnichannel. It's likely to gain knowledge from others' successes, nevertheless. So here is a list of 10 impressive Omnichannel Brands that you should carefully study and imitate.
DSW (Designer Shoe Warehouse)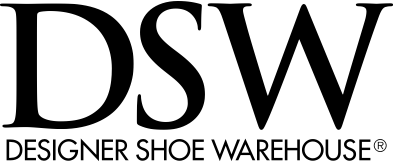 With more than 500 stores around the country and an online presence, DSW, Inc. (Designer Shoe Warehouse) is an American footwear retailer that sells name-brand and designer shoes and fashion accessories.
EBay Enterprise chose them as one of the best omnichannel retailers in 2015.
Valuable Takeaways from DSW
Customers can now shop for more colours, styles, and extended sizes via mobile devices and digital displays thanks to new infinite aisle technology.
Customers may browse redeemable Rewards certificates, wish lists, and personalised offers using a new in-store mobile application and check out swiftly from anywhere in the store.
DSW recently updated its e-commerce platform in related news to release new search and personalisation possibilities. Customers can now access more relevant search results on DSW.com. Thanks to the improvement, they will soon be able to access tailored information.
Additionally, the firm intends to provide customers with the option of buying items online and picking them up in-store, which would further broaden DSW's brand of shopping ease.
Urban Outfitters
An international American clothing company with its main office in Philadelphia, Pennsylvania, is Urban Outfitters, Inc. In addition to those countries, it also runs retail operations in Belgium, Canada, Denmark, France, Germany, Italy, Netherlands, Pakistan, Sweden, the United Kingdom, and Spain.
Its stock mainly comprises clothing, accessories, sportswear, gear, and housewares for both men and women in the fashion industry, as well as music, primarily vinyl records and cassettes.
Takeaway: Urban Outfitters prioritizes digital in their omnichannel strategy.
Create a comprehensive and user-friendly website to make visitors feel at home for as long as feasible. They employ a variety of media, including slideshows, drop-down boxes, and movies. The front end is simple and easy to use. According to clever categories, shoppers can search for the products they want. You can use a straightforward website builder and incorporate such user-friendly components if you're a small business creating a little online store.
A new approach to the content company has created the "UO Live" music series and video streaming channel, and its music-focused Instagram page to sell on Instagram features exclusive releases and contests. The shop has widened its product offers in the area to give its festival-going customer base a genuine omnichannel "surround sound" experience, vinyl, headphones, and other music-related accessories are available in addition to its shop and online product offers.
Urban Outfitters uses Instagram as a branding tool and retargets its marketing to an older audience. One of the methods this brand used to alter was Instagram, where the graphics were improved, and better products that would appeal to an adult market were shown.
Abercrombie & Fitch
A&F, an American shop headquartered in New Albany, Ohio, specialises in stylish casual apparel for youthful customers. The corporation runs 1,049 locations for the three brands. Abercrombie Kids and Hollister Co. are two more subsidiary brands run by the business.
The advantages of Abercrombie & Fitch's Omnichannel are:
They permitted online and in-store pickup for customers.
The system may conduct web searches for in-store merchandise to aid customers in making decisions.
Customers' carts will be shared across all devices for product purchases to ensure a seamless online shopping experience. If a customer adds some items to their shopping basket, the transaction is halted for whatever reason. They can access those products later via a mobile device, allowing them to proceed to the next step without having to start over.
Abercrombie & Fitch's Omnichannel enables cross-channel product returns.
Three or more channels are provided for customer service.
Foot Locker
A sportswear and footwear retailer based in the United States, Foot Locker Retail, Inc. operates in 28 different countries and is headquartered in Midtown Manhattan, New York City.
It's important to discuss the efforts to obfuscate the distinction between online and offline stores while examining Foot Locker's effectiveness in operating Omnichannel.
At actual stores, video walls are displayed, allowing customers to:
Online product research in-store
View the merchandise from all sides by rotating it.
Read the feedback left by other users who have worn it.
Additionally, there is a better connection between the internet-store and the actual location. Therefore, customers can notice the price breaks in both places, for instance, if this brand offers discounts on some products. As a result, the requirement of a constant price is met.
ZARA
Zara is a Spanish fast fashion brand owned by Inditex Group. It was founded in 1975 and is known for its trendy and affordable clothing and accessories. Zara has a reputation for producing high-quality products and responding quickly to changing fashion trends, which has contributed to its success and popularity.
The brand has a global presence with over 2,000 stores in 96 countries. In addition to its brick-and-mortar stores, Zara also has an online store and a mobile app, making it accessible to customers globally. Zara's commitment to sustainability and environmental responsibility is also a key aspect of its brand image.
Zara's omnichannel strategy
Online Store: Zara has an e-commerce website that allows customers to purchase products online.
Mobile App: The brand also has a mobile app that allows customers to shop, check store availability, and receive shipping notifications.
In-Store Experience: Zara invests in creating a seamless in-store experience with an attractive store design and a variety of products.
Fast Fashion: Zara follows a fast fashion model, producing new collections frequently and responding quickly to changing customer preferences.
Store Pick-up: Customers can purchase products online and pick them up in store, allowing for a more convenient shopping experience.
Integrating Technology: Zara is continuously integrating technology into its stores, such as RFID tagging, to improve supply chain efficiency and enhance the customer experience.
Social Media: The brand has a strong presence on social media platforms to engage with customers and showcase its products.
Ulta Beauty
Ulta Beauty, Inc., with headquarters in Bolingbrook, Illinois, is a network of beauty stores in the United States. Ulta Salon, Cosmetics & Fragrance, Inc. was its previous name until January 2017.
Men's and women's fragrances, hair care items, and cosmetic and skincare brands are all available at Ulta Beauty. A salon is also open in each store.
The critical takeaway from Ulta
Inventory sharing- Ulta's physical locations and online stores can access the same stock.
Online product debuts- Ulta initially adds new products to its e-commerce site before bringing them into stores, usually two weeks later. According to Hamm, this enables online discovery and encourages customers to enter the business.
Ulta sets a challenge to create the online experience with mobile in mind rather than desktop. According to Hamm, we start with mobile and then adapt to other mediums.
Synced inventory- Similar to other retailers, Ulta observes that a sizeable percentage of its site traffic, both mobile and desktop, is made up of people checking to verify if the item they're looking at online is available in-store. For Ulta to inform web users of the availability of its product, inventory levels are synchronised.
Collaborative leadership: Within the Ulta organisation, there is regular contact between the various teams. According to Hamm, no matter the department, whether it is a supply chain, inventory, or merchandising problem, it is one experience for the customer. And it's this teamwork that makes it possible to approve, fund, and carry out omnichannel projects.
Marketing attribution: All online and offline marketing initiatives are evaluated to see how they affect consumer spending.
Shared data is necessary for Ulta to provide smooth and straightforward customer experiences because customers are the company's primary focus, according to Hamm. For instance, store employees can propose products to in-store customers depending on information about a customer's prior online purchases.
Pet Smart
The selling of pet animal items and services, such as dog grooming and training, cat and dog boarding facilities, and daycare, is the focus of PetSmart Inc., an American retail chain located in the USA, Canada, and Puerto Rico.
Birds, fish, amphibians, reptiles, and various small animals, including guinea pigs, chinchillas, gerbils (except in California), numerous types of hamsters, and mice, are also available for adoption and purchase at PetSmart.
The Key Learning from PetSmart
Due to the following characteristics, PetSmart ranked sixth in the study:
Choose online and pick up in person.
Search online for in-store merchandise.
The functionality of receiving returned goods is ensured, as is sharing the cart between devices.
The price stability is perfect.
Sierra Trading Post
The TJX Companies run the catalogue, online, and in-store retailer Sierra Trading Post, which sells discounted goods. The Cheyenne, Wyoming-based business sells items in the following categories: footwear, clothing, and home décor, as well as outdoor recreation, fitness and adventure gear, and apparel.
As of June 2017, Sierra Trading Post operated 16 physical retail locations, two catalogues that were mailed, and a website. It offers goods from about 3,000 well-known firms.
The most valuable lesson from Sierra Trading
Since showroom visitors enjoy comparing prices, Sierra Trading Post also offers this service on its website. This brand stated the recommended price. Along with these features, Sierra Trading Post offers the following ones to give customers a smooth experience:
Order online and pick up in-store
Shop online for in-store merchandise.
Cart shared
Three or more customer service channels
The uniformity of prices.
Lenskart
By embracing the new omnichannel trend and attempting to sway the next generation of omnichannel customers, Lenskart is upending the whole Indian eyeglasses industry.
Lenskart Retail Omnichannel Takeaway Strategies-
It increased its offline presence by opening 250 new stores annually. For internet shoppers to taste the products before making a purchase.
To support their omnichannel initiatives, they also developed a 3D virtual trial room that gives customers the impression that they are in a physical store when trying different types of eyewear. Customers can take a selfie using their camera and 3D function to select the glasses that best fit their faces.
Their customer can purchase something in a physical store and then return it using any digital storefront (apps, desktop websites, mobile websites, etc.) and vice versa.
Pepperfry
Pepperfry, India's biggest online furniture retailer, is a well-liked destination for mattresses, furniture, lighting, and other products. They effectively use the omnichannel strategy to serve their enormous customer base through online channels and concept-based retail studio shops.
Pepperfry Retail Omnichannel Strategies-
To boost store traffic and establish various contact points for omnichannel purchasing, Pepperfry built 32 offline franchise stores in 25 cities. This tactic alone raised their conversion rate by 45%.
Their franchise locations provide consumers with live video calls, customer assistance, and consultation to establish a close-knit relationship with them.
They have integrated augmented reality technology for clients arriving on their websites, including 3D representations, virtual try-on, and product demos. This allowed their clients to picture the products in their own homes.
Conclusion
Every retailer needs a unique coherence strategy to execute omnichannel successfully. Sensibly and competently administering this system at the back end is just as important as keeping customers happy and content with a flawless experience. As a result, practically all the finest Omnichannel brands chose to work with third parties to improve their business operations. They are the true professionals who can offer merchants the most excellent answer in addition to their enthusiastic support and competent utilisation of the system whenever issues arise.
How WareIQ Can Improve Your Omnichannel Fulfillment Strategy To Be A Key Source Of Revenue Generation?
Brands of all sizes may benefit from WareIQ's tech-driven fulfillment services to provide top-notch customer experiences across all channels. In addition, WareIQ centralises logistics operations to meet customer expectations with integrated solutions for order and inventory management and quick shipping.
With a solid fulfilling network, technological solution, dozens of integrations with top e-commerce platforms, marketplaces, sales, and social media channels, and B2B fulfillment capabilities, WareIQ assists in managing omnichannel fulfillment.
All sales channels can easily manage products, orders, clients, and shipping. WareIQ even provides 2-Day Express delivery, which lowers cart abandonment and boosts revenues for direct-to-consumer transactions.
A robust order management system is necessary for an omnichannel selling strategy.
The following summarises the benefits of having WareIQ handling your omnichannel order management.
Sell, Deliver, and Return Anywhere
Sales and returns can be more difficult the more significant the company is, and the more inventory is involved. With omnichannel order management, you can sell finished goods and ship them from any location while connecting customers to their purchase histories for an easy shopping experience.
You must provide a seamless returns process for consumers who need to return or exchange items, allowing them to do so in-store or through self-service options.
Returns may result in short-term financial loss, but if you handle them well, you can quickly establish a returning clientele.
Boost Client Satisfaction
Customers want to know that your product is available everywhere.
The ability to sell, ship, and return goods from any location dramatically increase customer satisfaction when an integrated omnichannel order management workflow is implemented.
It also ensures that every sales channel uses the same real-time inventory data to avoid stockouts and backorders.
The buying and returning procedure are made as easy and frictionless as feasible by omnichannel order management.
Streamline Logistics Processes
It is very important to streamline your shipping and logistics process. Our internal logistics processes improve together with the client experience. Managing your order, inventory, and returns is more straightforward when all your orders are integrated into one location.
To ensure that orders are filled, shipped, and received fast. So that returns are handled efficiently, omnichannel solutions, from order management to retail fulfilment, enable accurate inventory, order, and return data across channels.
Best Omni Channel Retailers FAQs