Pickrr vs Shiprocket vs WareIQ: Detailed Comparison to Help You Choose the Right 3PL Fulfillment Company in 2023
The eCommerce industry has taken the world by storm and this trend has been amplified in India's already fast-growing economy. eCommerce retailers need to constantly find ways to improve their services, adapt to the latest trends and adopt advanced technological solutions to provide the best possible experience to their customers and differentiate themselves from their competitors.
This is where 3PL fulfillment companies can tremendously help online sellers step up their game and provides access to resources and technology that they made not have had before. Of course, quality facilities come at a cost and retailers need to find a balance between obtaining help to the facilities they require and finding a cost-effective solution that won't break the bank. Let's compare 3 of the leading 3PL fulfillment companies in the business, Pickrr vs Shiprocket vs WareIQ, and find out which one strikes the best balance between provision of the best facilities and technology and competitive pricing.
What are the Main Challenges Faced by eCommerce Retailers in 2023?
COD As Preferred Payment Option
This is a problem specifically faced by Indian eCommerce retailers as there are large swathes of the country, especially in remote rural areas, that don't have access to credit cards and online payments such as UPIs. Their preferred method of payment is cash, which can be a hassle for eCommerce retailers to collect as the payments become susceptible to theft, and perishability and requires the delivery partner to collect them.
Low Internet Penetration
Due to a large number of people living in rural areas, it becomes quite difficult for eCommerce firms and their 3PL fulfillment partners to implement cutting-edge technologically advanced facilities due to a lack of mobile and internet infrastructure. Many regions also suffer from poor connectivity. This is improving at a rapid pace but should be taken into consideration as it still impacts retailers in the current day and age.
High Product Returns Rate
Since India is a rapidly growing economy, there is a significant portion of the population that are still getting accustomed to eCommerce retail and online shopping. This means that they don't know what to expect when they order products and when it finally arrives at their doorstep, it may not meet their expectations. Thus, due to the relatively relaxed return policies of many eCommerce retailers, they are able to return the product, either for an exchange or to get their money back because they suffer from buyer remorse. These returns increase logistical costs for eCommerce girls and have a massively negative impact on their profit margins.
Incorrect Delivery Addresses
This is a very big challenge for eCommerce companies as a large portion of delays and unfulfilled orders come from delivery addresses not being provided correctly. Since India is a large and geographically diverse country with challenging infrastructure, wrongly entered delivery addresses can add a significant amount of time and money to each order that is affected by this.
Lack of Proper Infrastructure
India is improving every day in this regard but still has a large amount of unpaved and pothole-ridden roads, inadequate signage and heavy traffic, consisting of large trucks, bullercarts and everything in between. This can cause delays and result in time and money being lost, in addition to customers being dissatisfied because their orders didn't get delivered on time. Even in urban areas, the infrastructure is not much better and this can have a significant impact on the efficiency of your fulfillment services.
Lack of Security
This is one of the most important challenges to tackle for eCommerce businesses and their fulfillment partners as they seek to deliver goods to customers in the best possible condition to avoid negative feedback and dissatisfaction. Security risks include pillaging of goods in transit, accidents due to poor infrastructure, theft and a lot more. Fulfillment companies need to invest significant resources to mitigate such risks as they can have dire consequences for the business.
Complex Logistics and Supply Chain Processes
In order for eCommerce retailers to compete with their rivals, they must seek to sell their products on as many channels and platforms as possible. Managing one channel is hard but managing multiple channels can be an unforgiving task even for experienced retailers. Partnering with 3PL fulfillment companies can mitigate these complex processes by providing access to advanced technology and software solutions that are able to chalk out the simplest and most cost-effective method that processes can be done.
WareIQ – Amazon-prime Like Logistics for Modern Brands in India
WareIQ, an eCommerce fulfillment company, empowers online brands with a superior-tech platform to compete with Amazon like service levels by bringing their average delivery timelines from 5-10 days to 1-2 days.
"With WareIQ's full stack digital enabled fulfillment solution, we got access to the pan India network of fulfillment centers & cold storage facilities enabling same/next day delivery, without any upfront investment in supply chain infrastructure from our end. During the IPL campaign in April 2022,

WareIQ efficiently

handled unpredictable 200x surges in daily order volumes

of ~20k/day with a

99% fulfillment rate

. With WareIQ as our preferred fulfillment partner, we witnessed 172% growth in online order volume in just 4 months, with a significant improvement in the overall customer experience in fulfillment."
6 Ways eCommerce Fulfillment Companies Can Provide Solutions to These Problems
Increasing Order Fulfillment Speeds
With the advent of same-day, next-day and even 10-minute delivery services, customers are spoiled for choice and anything less could cause major dissatisfaction. 3PL fulfillment companies such as WareIQ provide all of these services, in the most efficient and cost-effective way, devoid of any hassle to eCommerce businesses who partner with them. This allows retailers to stay competitive and ensure that their customers are receiving industry-leading standards when it comes to the speed at which they receive their orders.
Providing Warehousing Facilities and Fulfillment Centers
Warehousing facilities are of the utmost importance for small to mid-sized businesses that do not have access to storage facilities and who also have limited budgets.
3PL fulfillment companies provide a solution by providing a nationwide network of warehouses and fulfillment centers, that are equipped with all the latest technology and an abundance of storage space to ensure that your products are stored in the most secure and efficient way possible. They also rely on technology to manage inventory and provide suggestions for product storage to minimize any errors and delays.
Providing Access to Advanced Software Solutions and Integrations
3PL fulfillment companies rely heavily on state-of-the-art software solutions. Companies like WareIQ offer in-house software to manage your inventory, track your orders, forecast future demand and supply of products, analyse which products are selling the most and least so that they can be placed accordingly and much more.
It would be very difficult for eCommerce retailers to gain access to these software solutions on their own, so partnering with fulfillment companies helps them to stay on top of the technological heap and master their eCommerce business models. These companies also enable integrations with multiple fulfillment platforms such as Amazon and Shopify so that you can keep a track of all your orders and customers, in one place.
Providing Reverse Logistics Management Facilities
Product returns are an undeniable reality in eCommerce retails so sellers should arm themselves with all the facilities that enable them to be dealt with in the most efficient and cost-effective way possible. Reverse logistics is like a supply chain, but in reverse, where returned products have to be picked up from the customer, assessed for any damage and transported back to the warehouses or fulfillment center, in the shortest time possible.
Fulfillment companies take care of the entire process and ensure that any wastages or delays are limited and sellers can get back returned goods in the best possible condition, so that they can be resold to another customer, either as a new or refurbished product.
Reducing Logistical and Operational Costs
The primary goal of every business transaction, whether online or offline, is to maximise profit and cut down on losses. This is easier said than done for small to mid-sized businesses that cannot benefit from economies of scale and have to manage the entire fulfillment process on their own.
This is where dedicated fulfillment companies can significantly help to reduce the logistical and operational costs of a business by streamlining multiple resources to get the most efficient results and save the most money on each. All these savings add up and are a huge boon to any eCommerce retailer.
Providing transparency to clients and their customers
Tracking facilities are extremely important for any eCommerce company, especially ones that deal with multiple orders being shipped to different corners of the country and even more so, for their customers to keep track of every stage of the order process so that they will have a favourable view of the delivery experience.
This results in more efficient monitoring of the status of every order and more satisfied customers, who will spread the word of the positive engagement with your business, either through word of mouth, reviews or social media.
About WareIQ
WareIQ is a category-defining, best-in-class full-stack eCommerce fulfillment tech platform (with inbuilt inventory planning, order management & shipping system) for modern brands to accelerate online sales, expedite revenue growth and profits with same-day and next-day delivery. WareIQ does not only help you reduce your logistic costs but also reduce your delivery timelines – this could be the game-changer your business needs!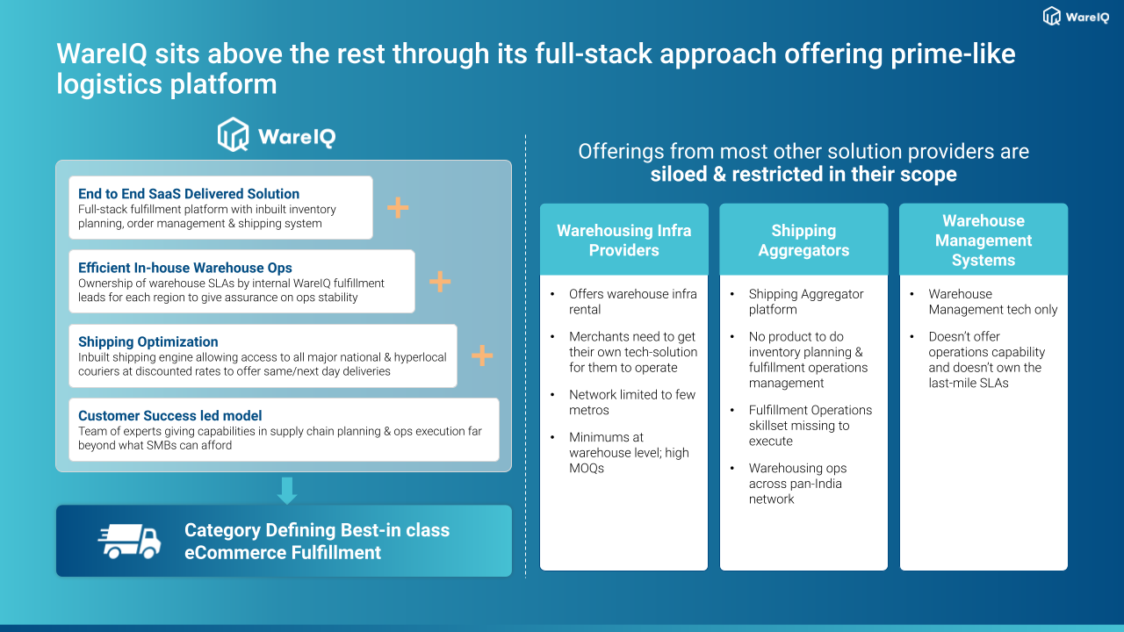 A few of the outstanding features of WareIQ are as follows:
Fulfillment Infrastructure

FCs present across tier-1, 2 & 3 cities
Rapid ramping up of FCs as required (21 days to go live)
Warehouse of various sizes/capacities available
Temperature controlled fulfillment centers
Dark stores for inventory placement near demand centers

Inventory Management & Network Design

Recommendations to decrease inventory
Segment & clean product portfolio to concentrate on products which create most profit & increase sell-through
Automating replenishment of stock
Inventory transfer requests from one warehouse to another through tech platform
Flagging of inventory for liquidation
Optimize fulfillment network with network designer to store inventory closer to customers for same/next day delivery

Full-stack Technology Platform

Manage orders coming from multiple sales channels
Track orders across various segments – Ready to ship, shipped etc.
Courier Recommendation engine to prioritize on speed/cost
Snapshot of order & revenue fluctuations for analysis
Track pickups, shipments & billing information

WareIQ Rush

Offer same day delivery using a network of pan-India fulfillment centers, urban dark stores & hyperlocal services, all at no MOQ or distance-based billing
About Shiprocket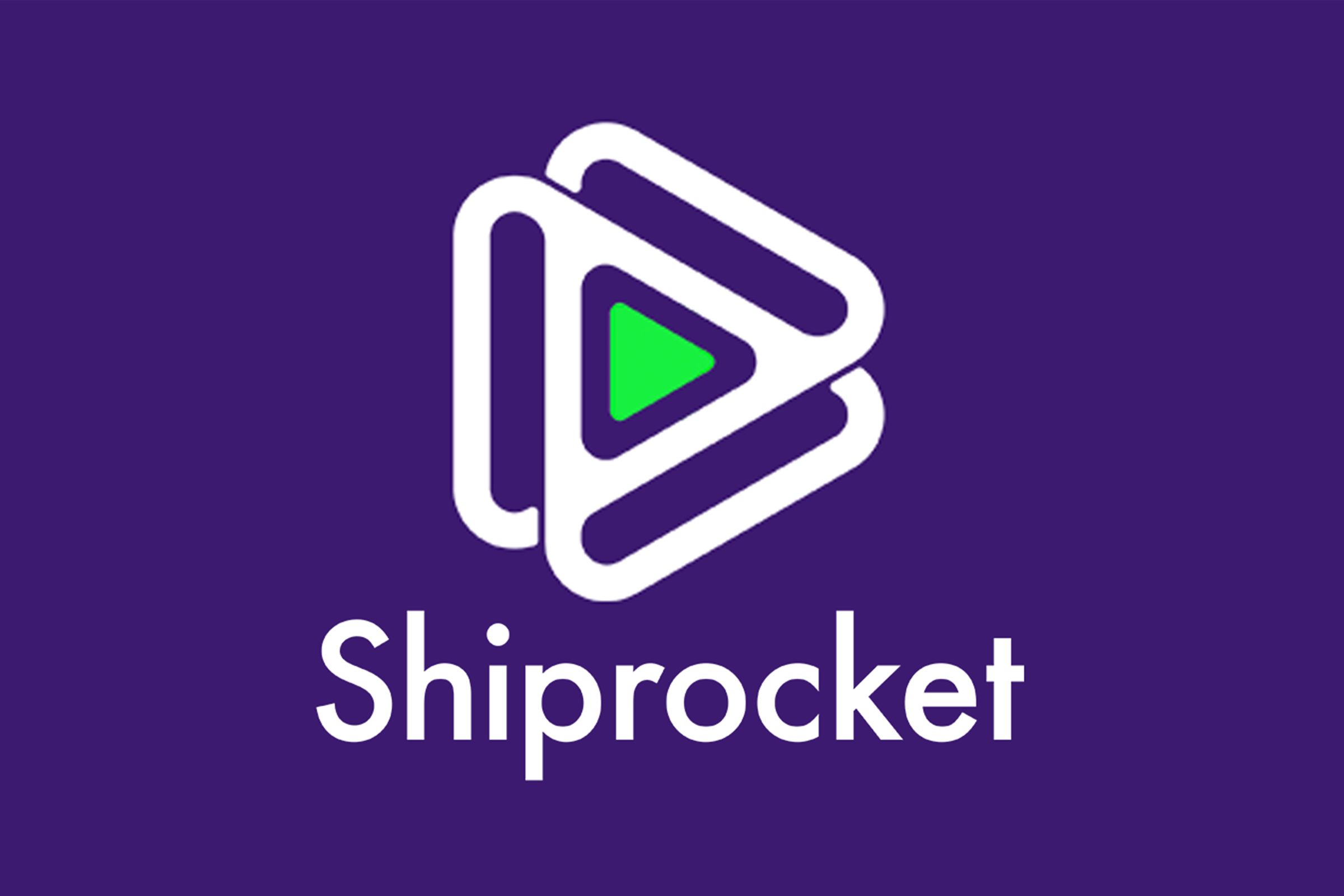 Shiprocket is a shipping aggregation company that operates out of India. Founded in 2012 and headquartered in Delhi, its platform enables eCommerce retailers to partner with different carriers, based on their own requirements and multiple other aspects, and allows partners to automate a variety of processes in their business.
The company processes more than 200,000 shipments a day and has partnered with retailers, across more than 200 countries. Shiprocket offers integrations with a variety of shipping companies.
Some of Shiprocket's services include:
Order Management: Allows clients to manage orders across the entire process of creation, processing and tracking.
Cost Estimation: Allows clients to estimate costs and demand for future dates.
Shipping Aggregation: Allows clients to take advantage of the services of courier companies that have integrated with Shiprocket, at pre-negotiated rates.
Multi-channel integration: Shiprocket integrates with popular e-commerce platforms like Amazon, Flipkart, and Shopify, allowing businesses to manage their shipping process from a single dashboard.
Advanced analytics: Shiprocket provides insights and analytics on shipping performance, helping businesses make informed decisions about their shipping strategy.
Customer support: Shiprocket offers 24/7 customer support to assist businesses with any shipping-related queries or issues.
About Pickrr
Pickrr is an eCommerce logistics and courier service company that was founded in 2015 and is currently headquartered in Bangalore.
Pickrr seeks to differentiate itself from other courier services by implementing technology such as AI and ML-based software for smart delivery partner allocation, a courier aggregation that mitigates the need for manual processes in the first-mile phase of the delivery and much more.
A few features offered by Pickrr are listed below:
Early Cash on Delivery (COD): This helps businesses receive payments continuously and remittance happens after 2 days.
Tracking Facilities: This feature provides updates to both the buyer and seller on the status of the order in real-time.
Separate Accounting Manager for Each Customer: Pickrr provides a separate dedicated account manager to each user which helps them to get attention and assistance whenever they require it.
You May Like: Ithink logistics vs Shiprocket vs Wareiq
Pickrr vs Shiprocket vs WareIQ: 10 Key Differences in Services and Features in 2023
Pickrr vs Shiprocket vs WareIQ: Core Offering
Pickrr: Pickrr's core offering is primarily shipping and courier services. It has partnered with multiple major shipping brands to provide services to most places within India and over 220 locations outside India as well.
Shiprocket: Shiprocket's core offering is centred around shipping and distribution services tailored for eCommerce retailers and also offers integrations with a host of other fulfillment platforms.
WareIQ: WareIQ's core offering is primarily fulfillment services that take advantage of its technology-based offerings such as WMS, marketplace integrations, ML-based prediction engine for smart inventory placement, and access to pan-India fulfllment centers & last-mile delivery partners.
Pickrr vs Shiprocket vs WareIQ: Customer Onboarding Time
Pickrr: Quick customer onboarding is offered but an exact timeline is not specified.
Shiprocket: Shiprocket also offers quick onboarding, but the exact timeline is unknown
WareIQ: Customer Onboarding happens rapidly in just 7 days.
Pickrr vs Shiprocket vs WareIQ: Pricing
Pickrr: Pickrr offers 3 pricing plans – below 1000 orders that starts at Rs. 29 per order, between 1000 to 5000 orders that starts at Rs. 26 per order and above 1000 orders which starts at Rs. 22 per order.
Shiprocket: Shiprocket claims to offer some of the most competitive prices in the shipping industry and offers discounts of as much as 50%.
WareIQ: WareIQ offers reduced pricing compared to its competitors in addition to cost-effective features like billing per usage and no additional down payments in addition to customers not having to spend extra on external WMS and shipping software as it offers in-house solutions for these requirements.
Pickrr vs Shiprocket vs WareIQ: Technological Features
Pickrr: Pickrr has technological features such as an AI and ML software platform, software integrations, automated first-mile delivery, WMS capabilities and much more.
Shiprocket: Shiprocket also offers advanced technological solutions such as NDR Management, automated shipping services, order tracking facilities, SMS notifications and a recommendation engine.
WareIQ: WareIQ seeks to be known as a technology company, just as much as a fulfillment company and offers advanced technological features such as a custom Warehouse Management System (WMS), decisive inventory tracking software with WhatsApp and SMS updates and a command center with dashboard access for customers to keep an eye on important metrics of the business.
Pickrr vs Shiprocket vs WareIQ: App Store
Pickrr: Pickrr, like Shiprocket, has neither an app store not offers app support but does offer API integrations.
Shiprocket: Shiprocket does not have its own app store or offer app support. It does offer API integrations.
WareIQ: WareIQ provides a well designed, intuitive and easily navigable app store with a whole suite of downloadable apps to enhance the fulfillment experience of users and their customers by consolidating branded tracking solutions, suggestions to improve efficiency in different areas, notification, customer feedback, and RTO insurance in one centralised location.
Pickrr vs Shiprocket vs WareIQ: Services Offered
Pickrr: Pickrr offers services such as shipping and tracking facilities, order fulfillment, early COD orders, automated first-mile delivery, inventory management and much more.
Shiprocket: Shiprocket offers a wide variety of services such as zero monthly fees, no minimum shipment requirements, API integrations, packaging, prepaid COD and much more.
WareIQ: WareIQ offers a vast range of services such as B2B fulfillment, Amazon FBA preparation, Seller Fulfilled Prime, Flipkart preparation, Nykaa fulfillment, fulfillment centers, WMS, nation-wide distribution network, same-day delivery, packaging services, inventory management, order tracking software and much more.
Pickrr vs Shiprocket vs WareIQ: Integrations
Pickrr: Pickrr is primarily a shipping service and offers integrations with platforms such as Woocommerce, Shopify, Magento, Opencart, Sumtracker and others to be able to sync order, inventory management and shipping data across all of them.
Shiprocket: Shiprocket offers software integrations to most of the major global fulfillment platforms such as Amazon Fulfillment, Shopify Fulfillment, Magento and others, which comes with benefits such as tracking facilities across platforms, inventory management, data syncing and much more.
WareIQ: WareIQ offers WMS integrations to multiple world-renowned B2C & B2B marketplaces such as Flipkart, Amazon, Myntra, Meesho, & website builders like Shopify, Magento and many others. This allows users to seamlessly import and export user data, manage inventory and keep track of orders, across multiple platforms.
Pickrr vs Shiprocket vs WareIQ: Unique Selling Point (USP)
Pickrr: Pickrr seeks to provide delivery even to the most isolated parts of the country in a timely and efficient manner. Pickrr currently services more than 29000 pin codes in India.
Shiprocket: Shiprocket provides some of the most cost-effective shipping rates in the industry and offers seamless integration with multiple other platforms.
WareIQ: WareIQ offers a full-stack granular platform, which means that they offer solutions at every stage of the supply chain, with customers being able to opt for the specific services that they require starting from warehousing, packaging, inventory management, order tracking, shipping etc.
Pickrr vs Shiprocket vs WareIQ: Packaging
Pickrr: Pickrr offers packaging facilities for transporting orders to customers but lacks customization abilities.
Shiprocket: Shiprocket provides branded packaging services as per their customer's requirements.
WareIQ: WareIQ offers the choice between branded WareIQ packaging, custom packaging as per the requirements of their clients and standard packaging.
Pickrr vs Shiprocket vs WareIQ: Cold Storage Facilities
Pickrr: Pickrr doesn't provide cold storage facilities.
Shiprocket: Shiprocket provides cold storage facilities in their warehouses.
WareIQ: WareIQ provides cold storage facilities in their warehouses.
Pickrr vs Shiprocket vs WareIQ: Feature Comparison Table [Updated 2023]
3PL Companies
Pickrr
Shiprocket
WareIQ
Core Business
eCommerce Shipping
eCommerce Shipping
eCommerce Fulfillment
- Fulfillment Infrastructure
- Inventory Management & Network Design
- Full - Stack Technology Platform
- Partnership with all major national/hyperlocal shipping/courier partners for last mile delivery
Unified OMS & WMS
(Fulfillment Tech Stack)
No
No
Yes
Smart Inventory Placement
No
No
Yes, enables same/next-day delivery
and prevents inventory bloat
AI-based Inventory Forecast & Replenishment
No
No
Yes
Periodic Reports for Inventory Planning & Management
No
No
Yes
Fulfillment Centers
Yes, outsourced FCs
Yes, outsourced FCs
Yes, managed in-house
Dark Stores
No
No
Yes
Integration with Top
Courier Partners
(Last Mile Delivery)
Yes
Yes
Yes
RTO Prediction & Insurance
Yes, prediction feature available but without insurance coverage
No, but RTO management through WhatsApp notifications available
Yes, with insurance claims managed internally
Branded Tracking
Yes, but without customer feedback form
Yes
Yes
Notifications/Alerts
(Post Ship Experience)
Yes
Yes
Yes
Key Account Manager
Allocation
Yes
Yes
Yes
Onboarding Support
No
No
Yes
Troubleshooting Support
(Customer-Success Led Seller Enablement Services)
No
No
Yes
Returns Management
Yes
Yes
Yes
SPF Claims Filing
No
No
Yes
Suggested Read: NibusPost vs Shiprocket vs WareIQ: Which is Better?
Conclusion: Why Are Online Retailers Switching to WareIQ from Shiprocket and Pickrr for Their eCommerce Requirements in 2023?
As seen above, eCommerce retailers are faced with many challenges and need to find a way to make their services as appealing as possible to their own customers and also stay within budget. There are multiple fulfillment companies available that provide a range of services and it is up to you to identify which companies' services coincide with your requirements.
That being said, as we have learned above, Shiprocket vs Pickrr vs WareIQ is a tough choice. However, if you are looking for a full-stack fulfillment service, WareIQ is the best eCommerce fulfillment platform available in India. WareIQ offers a host of different services that can benefit every aspect of your business and also provides these services in a full-stack platform, so that you can opt for whichever service you require, without needing to purchase services that you don't need.
Moreoever, Pickrr, has also recently been acquired by Shiprocket in 2022. Pickrr's advanced logistics platform, which includes features such as real-time tracking and route optimization, has been integrated into Shiprocket's platform to enhance the shipping experience for its customers. This acquisition was a strategic move for both companies and was expected to bring significant benefits to their respective stakeholders.
It is not uncommon for acquisitions and mergers to result in disruptions and challenges for retailers, especially if the two companies have different systems and processes in place. Some potential issues that retailers are currently facing due to Pickrr's acquisition by Shiprocket include:
Changes in pricing: With the integration of Pickrr's technology and services, Shiprocket has changed its pricing structure, which has impacted retailers' budget and profitability.
Disruptions in service: The integration process has led to temporary disruptions in service, causing delays and inconveniencing retailers and their customers.
Learning new systems: Pickrr's clients have to adapt to Shiprocket's new systems and processes, which is time-consuming and require additional training.
Loss of personalization: Retailers who were previously working with Pickrr have lost the personalized service and support they were receiving, as the company is now part of a larger organization.
Hence, WareIQ can solve all the issues listed above in case you currently want to switch from Pickrr or Shiprocket. WareIQ provides a horizontal fulfilment platform, built on top of a decentralised pan-India fulfilment network. This network consists of state-of-the-art fulfilment centres and integrations with national, regional and hyperlocal shipping partners, covering 27000+ pin codes. Sellers send their stock to WareIQ's regional distribution centre, post which based on analytics-based insights, WareIQ stores inventory closest to end customers to enable next/same day delivery, and optimization of SLAs.
Are you eager to know more about WareIQ's offerings if you sign up now? Find the features of the best-in-class, category-defining fulfillment services for eCommerce & D2C brands below:
Pan India Fulfillment & Darkstore Network: Plug-and-play fulfillment infrastructure with no minimums, which is compliant with Amazon Seller Flex, Flipkart Assured, Myntra and other marketplaces
Inventory & Network Planning Excellence: Best-in-class AI models for sales forecasting, product segmentation, and inventory management to reduce inventory by 40% and increase revenue by 10%.
Vertically Integrated Fulfillment Tech Stack: Our Fulfillment Tech Solution supports integrations with 20+ top marketplaces & D2C platforms, and prominent national, regional and hyperlocal couriers, enhancing reach by covering deliveries for 27,000+ pin codes
Supply Chain Productivity Applications: Integrate a host of supply chain productivity apps with a single-click to your existing CRMs, ERPs & accounting software to manage your logistics workflows from one command center. Use Apps like RTO Shield to get 100% RTO protection, Branded Tracking to turn your order tracking page into a profitable marketing channel, and many more.
Trusted by 300+ top Indian brands, we are helping them accelerate online sales and expedite their growth through a synergistic combination of advanced technology, robust fulfillment infrastructure & seller enablement services!WareIQ is backed by leading global investors including Y Combinator, Funders Club, Flexport, Pioneer Fund, Soma Capital, and Emles Venture Partner.
Pickrr vs Shiprocket vs WareIQ: FAQs