List of Top Logistics Companies in Faridabad of 2023
Faridabad is the largest and most populous city in the Northern Indian state of Haryana but it is probably best known for being one of the primary satellite cities that surround the Indian capital city of Delhi. It has been described as one of the fastest-growing cities in the world. Due to its proximity to Delhi and access to all the jobs it provides, many people have shifted to Faridabad for cheaper rents and generally lower costs. Many companies have also started following this trend by shifting their business operations to Faridbad, giving it a booming economy of its own.
However, it also has a reputation for being extremely polluted, a problem that will hopefully be solved due to it being a part of India's Smart Cities initiative. The city, along with Gurgaon, accounts for more than 50% of all taxes collected in the state of Haryana. It is also home to major companies, such as Yamaha, Havells, Larsen & Toubro and much more. Due to the growing demand, the availability of logistics companies in Faridabad has also increased dramatically and we will take a look at the top options in this blog.
Which Business Functions Can Logistics Companies in Faridabad Help With?
Storage
Inventory storage is a service that many logistics companies in Faridabad provide. Modern technology-equipped warehouses are available for efficient product administration, retrieval and distribution. They offer facilities such as pick-and-pack services, inventory management, and package fulfillment. In the current landscape, several companies use cutting-edge software solutions to automate activities like monitoring inventory levels and making replenishment purchases. As a result, product levels and orders can be tracked and analyzed in real-time across all sales platforms and storage locations.
Supply Chain Optimization
Logistics companies in Faridabad frequently offer supply chain optimization services to help businesses streamline their supply chain operations. They provide comprehensive solutions that maximize SKU mobility and can improve your supply chain's overall effectiveness. Additionally, they can identify any bottlenecks or inefficient processes that are causing problems and provide recommendations on how to eliminate or fix them.
Suggested Read: How To Improve Supply Chain Performance in 2023?
Reverse Logistics
Returns management entails moving goods from their delivery site back to your storage location in the event of a customer return or if the goods were damaged during transit. Many logistics companies in Faridabad offer reverse logistics to help with this. It typically includes handling returns, inspecting the goods, repairing them if necessary and recycling them if they are damaged beyond repair. Return management may be expensive but outsourcing it to a logistics company will save your organization a tonne of money and effort.
Suggested: Looking for reverse logistics companies for effective returns management?
Distribution
This is the primary service provided by the majority of logistics companies in Faridabad. To move goods from one location to another, logistics companies in Faridabad often supply a number of transportation methods, including road, rail, sea and air. Additionally, they provide a range of distribution-oriented services, including scheduled pickups, package consolidation, loading and unloading and order tracking facilities. You must choose a logistics company that has a wide distribution network that spans the entire country if you intend on capitalizing on every purchase and distributing goods to customers wherever they are located.
SKU Management
The majority of logistics companies in Faridabad can assist sellers in managing their inventory, making sure that they have the proper quantity of products at the appropriate time. Using cutting-edge solutions like WMS solutions and other automations that can be integrated across storage facilities and digital marketplaces, some can even track product levels, monitor industry trends and estimate demand. By doing this, you can ensure you will always have the appropriate quantity of goods in stock.
WareIQ – Amazon-prime Like Logistics for Modern Brands in India
WareIQ, an eCommerce fulfillment company, empowers online brands with a superior-tech platform to compete with Amazon like service levels by bringing their average delivery timelines from 5-10 days to 1-2 days.
"With WareIQ's full stack digital enabled fulfillment solution, we got access to the pan India network of fulfillment centers & cold storage facilities enabling same/next day delivery, without any upfront investment in supply chain infrastructure from our end. During the IPL campaign in April 2022,

WareIQ efficiently

handled unpredictable 200x surges in daily order volumes

of ~20k/day with a

99% fulfillment rate

. With WareIQ as our preferred fulfillment partner, we witnessed 172% growth in online order volume in just 4 months, with a significant improvement in the overall customer experience in fulfillment."
Top Logistics Companies in Faridabad in 2023
WareIQ
Founding Year: 2019
Location: Sector 41, Gurugram
Services Offered: Order fulfillment, inventory management, pan-India storage network, ultra-fast delivery, first mile delivery services, reverse logistics and more.
About the Company: Given the scope and effectiveness of the services it provides, WareIQ is regarded as one of the top logistics companies in Faridabad. The business uses cutting-edge AI and ML technology to continuously forecast demand and supply so they can prepare for the apt possibilities in advance. In addition, it provides every logistical solution imaginable, from order fulfillment to inventory control and much more. Also, the business offers flexible, clear pricing and does not have a minimum order restriction, so its clients do not have to shell out a fortune to access all of their cutting-edge services.
Blue Bell Logistics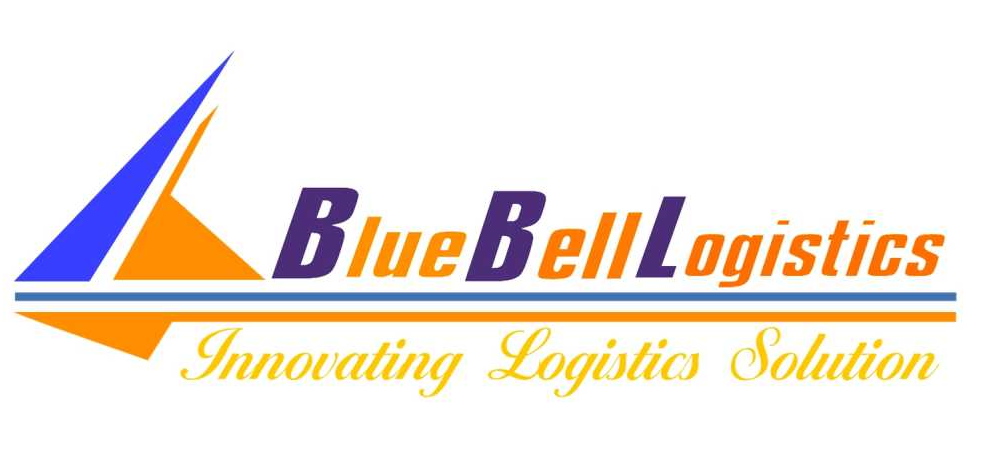 Founding Year: 2012
Location: 140/6, Ballabhgarh Faridabad
Services Offered: Supply chain optimization, warehousing, intermodal transportation, order tracking, project logistics and more.
About the Company: Blue Bell Logistics is one of the top logistics companies in Faridabad. The company's professionals are ready around-the-clock to assist with smooth and simple transportation planning, with the primary goal of the company being to create a positive transportation experience. You can be assured that your consignments will be transported across the nation by their nationwide network of regional facilities and devoted personnel in a safe and secure manner. They are also able to fulfill the time-sensitive delivery requirements of your company thanks to their flexible and adaptable delivery services.
Safexpress

Founding Year: 1997
Location: Janauli, Faridabad, Haryana
Services Offered: Warehousing, tailored solutions, transportation, consultancy, supply chain management and more.
About the Company: Safexpress set out with the goal of providing its clients with logistics excellence and assuring their success. The company has cemented its position as one of the best logistics companies in Faridabad in the supply chain and logistics sector. Express delivery, 3PL services and consultancy are just a few of the cutting-edge supply chain solutions that the company provides. It also offers value-added services for distinct business sectors, including publishing, engineering, automotive, consumer electronics, eCommerce and healthcare. The company provides the most value to sellers at every level, from providing time-abiding deliveries of products to offering world-class warehousing services.
TCI Express
Founding Year: 1996
Location: MAIN MATHURA ROAD, Faridabad
Services Offered: Cold storage facilities, ultra-fast delivery, international shipping, order tracking, intermodal transport and more.
About the Company: TCI Express was established in order to satisfy the needs of its customers, suppliers, employees, shareholders and the transportation sector. The company encompasses a technology-based transportation platform both within the country and abroad. As a recognized industry stalwart, the company has always upheld its basic values of trust and integrity and has built a reputation for these qualities among internal and external clients for more than 20 years. It provides a wide range of services to back up its claims, such as cold storage facilities, express delivery, parcel tracking, domestic and international shipping, and much more.
OmTrans Logistics
Founding Year: 2008
Location: DLF Industrial Area, Sector 32, Faridabad
Services Offered: Customs clearance, international shipping, door-to-door pickup, intermodal transportation, freight forwarding and more.
About the Company: Om Trans is a forward-thinking logistics firm that strives to offer its customers top-notch logistical services. It pushes the limits of perfection in manufacturing and innovation. It provides tech-enabled and innovation-driven solutions throughout India. They offer both storage and transportation services. Their business has grown internationally and they already work with Tradia Corporation to serve consumers in Japan. An inclusive portion of their shipping services includes providing consignment consolidation, customs clearance, and air and marine freight forwarding. They also offer worldwide door-to-door pick-up and delivery services.
AWL India
Founding Year: 2007
Location: Sector 53, Gurugram, Haryana
Services Offered: Warehousing, customs clearance, inventory management, supply chain optimization, international operations and more.
About the Company: AWL is one of the most well-known logistics companies in Faridabad with its primary focus being on B2B supply chain management. They have been operating in more than 1700 locations throughout 70 nations. The company's innovative and cost-effective warehouse management solutions are its key competitive advantage. AWL India has given its warehouses technology and management systems that are powered by AI. They manage all aspects of order fulfillment, including storage, shipment selection, packaging, handling and final delivery. Also, they provide shipping labeling, packaging and inventory maintenance services. They assist with on-time delivery as well as expedited cargo clearance and 24-hour security. Retail fulfillment, FMCG, telecom and other initiatives are the company's main areas of focus.
Conclusion: How Outsourcing Your Logistics Requirements in Faridabad to WareIQ can be Beneficial for Your Business?
Faridabad is one of the fastest-expanding cities in the country and is located in one of the most important regions in India. Because of its proximity to Delhi and other surrounding areas such as Gurgaon, Noida, Ghaziabad and more, Faridabad has become a center of business, transport and manufacturing. Many large MNCs and small startups alike call the city home.
Therefore, it is only reasonable that there would be a lot of logistics companies in Faridabad to pick up the pieces and help these businesses with their logistical requirements. These companies provide a variety of services that can help sellers completely offload their transportation and distribution processes so they can focus on other core operations of their business. If you need a logistics company that provides all the services, technology and features you need at a price that will not break the bank, your number one option should be WareIQ.
WareIQ is one of India's leading fulfillment companies for B2B and D2C sellers. We provide a vast array of services that can help your company with whatever requirement it has, such as order fulfillment, last-mile delivery, inventory management and more. Some of our key features include:
Nationwide Storage Network: We have a vast network of fulfillment centers and dark stores so you can store your products closer to your customers and also utilize our inventory storage recommendations for your products.
Intelligent Courier Allocator: We offer automatic courier allocation that constantly chooses the most expedient and affordable shipment option from our network of courier partners.
RTO Shield: We manage returns and provide an RTO Shield to protect your business from the consequences of return initiations from customers.
In-House WMS: We provide an integrated WMS that can aid in seamless inventory management and automates many warehouse procedures.
No Minimum Order Requirements: We ensure that when you choose our organization, there would be no minimum order requirements imposed and you only need to pay for what you actually use.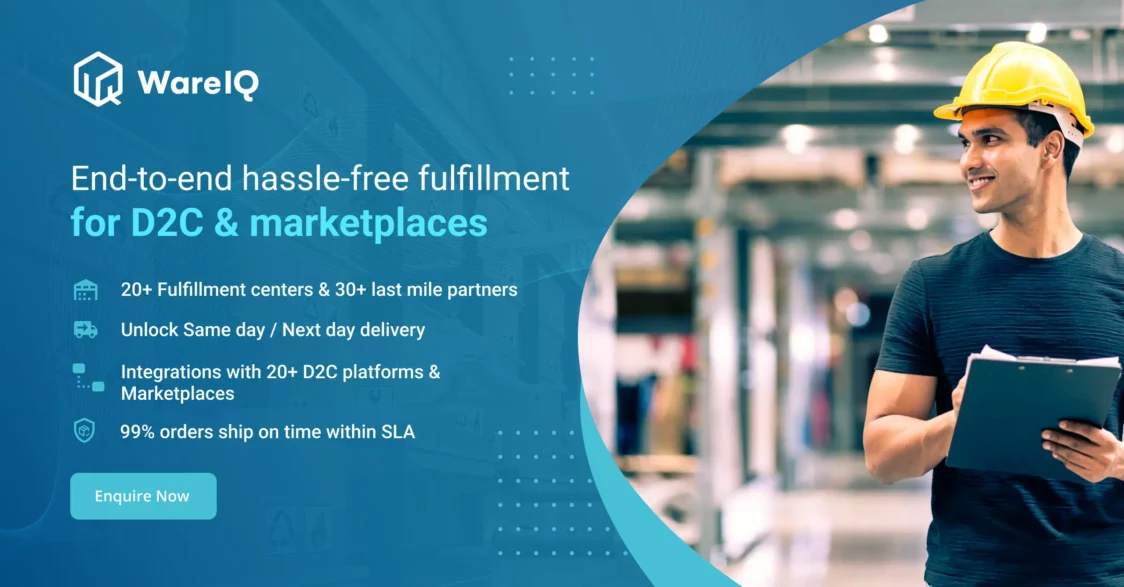 Suggested Read: Top 10 Logistics Companies in Ghaziabad for Fastest Deliveries in 2023
Logistics Companies in Faridabad: FAQs