What is Wholesale eCommerce? Definition, Features, Benefits and Top 10 B2B Wholesale eCommerce Platforms in 2023
Selling direct to customers is frequently the first thing that comes to mind when we discuss the current eCommerce sector, e.g., place an online order, and it will be delivered to your place.
But mass online sales are increasingly popular in eCommerce. For example, B2B eCommerce site internet sales rose 17.8% over the previous year to $1.63 trillion.
Online wholesale eCommerce has seen substantial growth in popularity over the past 20 years as more established B2B companies relocate their operations online.
A Statista analysis found that US business-to-Business (B2B) online sales increased from $2.7 trillion in 2006 to around $7 trillion in 2019.
Wholesale eCommerce is a business-to-business (B2B) eCommerce strategy where you provide your items in quantity and at a discount to other businesses instead of selling them individually to consumers. You operate as the intermediary between the manufacturer and the distributor or retailer.
We'll go into great detail on wholesale eCommerce, including what it is, how it works, a comparison of some of the best platforms in 2023 for utilizing it, advantages for wholesalers of using it, and features to look for in a wholesale eCommerce platform.
What is Wholesale eCommerce?
The practice of selling goods in bulk to another company rather than to a customer's particular needs is known as wholesale eCommerce.
A firm puts an order with you, the wholesaler, and you offer them the items at a reduced price through online platforms for wholesale eCommerce.
In other words, you serve as a go-between for the producer and the store. You would purchase large quantities of products from the wholesaler for retail eCommerce businesses.
As a result, it is much simpler for eCommerce companies to access a broad range of suppliers, compare costs, and even diversify their product offers.
Additionally, producers gain by relieving the burden of seeking distributors for their products to reach final customers.
Working in Wholesale eCommerce
Selling wholesale entails a wholesale company providing large quantities to other wholesalers or retailers. Typically, wholesale brands and product producers engage in online commerce.
A shop can receive bulk deliveries from a wholesaler and then send them to customers. In addition, wholesalers occasionally ship in bulk straight to customers.
Because they need to accept large orders and make the delivery all at once, thanks to wholesale eCommerce, wholesalers can save shipping costs. In addition, the development of technology and changes in consumer behaviour have also fueled the wholesale eCommerce sector's rapid expansion in recent years.
WareIQ – Amazon-prime Like Logistics for Modern Brands in India
WareIQ, an eCommerce fulfillment company, empowers online brands with a superior-tech platform to compete with Amazon like service levels by bringing their average delivery timelines from 5-10 days to 1-2 days.
"With WareIQ, UTH is able to consolidate common inventory for all platforms and get much closer to the customer through access to WareIQ's strong nationwide network of fulfilment centres, and last mile & hyper-local courier partners.

We are excited about being able to offer

same day delivery

in several pin codes due to

WareIQ

.

"
Why Should You Utilize Wholesale eCommerce?
eCommerce wholesale refers to the online bulk discount sale of goods to another company. Wholesalers generate income by offering their goods for sale to clients at a greater price through their eCommerce website or physical shop.
There are several reasons why a company could think about going wholesale, but not everyone should. Nevertheless, if any of the following apply to you, it could be good to give it a shot:
Boost Your Sales Without Spending More on Marketing
Using unique marketing techniques can help you reach a larger audience and increase sales. Some low-cost choices are available, but you'll almost always need to improve your marketing expenditure to boost your bottom line, lowering revenues. You may reach more people by selling wholesale goods without even investing much effort. Sending your product to other stores that handle the marketing allows you to save money. Many of them could also serve a completely different geographic or demographic group than you do. All of this contributes to raising sales without raising budgets.
Expand Your Company Into New Markets
Expand Your Company Into New Markets and Jurisdictions. Organizing eCommerce logistics (such as shipping, tax regulations, etc.) might be challenging. When you conduct eCommerce wholesale, the danger is much less. Additionally, your partners should already have client bases in your target market and be able to take care of all the little things.
Getting Rid of the Storage Needs
Since many businesses offer actual goods, they must keep them somewhere (assuming they don't sell on demand). Ecommerce shops give customers access to warehouses where they may keep their interests in huge quantities, but others may be forced to store their goods in small offices or even their homes. To free up your office space or lower your leasing expenses, you can send your items to wholesalers for storage if they buy your goods.
Create a Supplier Network
Whether your items are produced on-site or by hand, you still need a supplier. This person or business manufactures (or provides the raw materials for manufacturing) the items you sell. Small stores often only need one supplier, particularly if they have a single place of operation. However, if you want to expand through wholesale, you may locate various suppliers close to the stores you'll be working with. This enables you to network with potential business partners and assess shipping rates. Through these relationships, you might be able to find deals and specials as well as other options if a particular provider goes out of business.
Enhancing Your Industry Knowledge Base
Enhancing your industry knowledge and making more competent judgments will be possible if you have excellent wholesale eCommerce knowledge.
6 Benefits of B2B Wholesale eCommerce
Selling in bulk has various advantages, from higher unit sales to cheaper logistical costs due to fewer individual shipments. In addition, DTC brands provide a B2B service by collaborating with other companies to market their products to gain greater exposure.
Here is a summary of the top advantages of the wholesale eCommerce business model:
Decreased Overall Expenditure
You can access wholesale prices in wholesale eCommerce. This means you can buy goods for much less money than a retail e-commerce company.
It's not unusual for wholesalers to purchase goods at prices that are more than 100% less expensive than retail. Because your overall cost is reduced, you can offer things in bulk to retailers at a lower price because you're spending less per unit.
Additionally, since you're selling items in bulk rather than individually, you may dramatically save your shipping and eCommerce fulfillment expenses. This enables you to maintain minimal expenditure so that you may charge your consumers a competitive price for the things you sell.
Enhanced Scalability
The various advantages of buying in bulk mean that your company will develop more quickly. Because the business model guarantees more revenues and less spending, wholesale e-commerce has more space for growth. Additionally, you may reorder more merchandise quickly, enabling your firm to expand quicker than if you use DTC orders.
Streamlined Purchasing Processes
Because your B2B customers can easily compare pricing and make orders online, wholesale eCommerce may greatly simplify the purchasing process for these clients (as opposed to more traditional, manual channels like in-person, phone, and mail-in orders).
The difficulty of haggling with wholesalers and placing their orders over the phone or via email, which might take longer, is reduced by this automation. In addition, the streamlined purchasing procedure improves the B2B buyer experience, which creates the foundation for increased client loyalty.
Ease Automation
Selling in bulk sometimes entails a complex procedure with several moving parts, time-consuming processes, and extensive documentation. As a result, first impressions may often be deceiving, especially for people unfamiliar with the entire sector.
Wholesale eCommerce streamlines it for you through the automation of many laborious procedures and the automatic placement of reorders.
B2B buyers may effortlessly place their purchases through wholesale eCommerce without involving you directly. Additionally, automated order recording and processing reduces the requirement for physical paperwork and handwritten records.
As a result, you'll spend less time monitoring your orders directly and have more time for your business's more strategic operations.
Predictable Profit Margin
You often sell for long-term, semi-regular clients (sometimes with contracts) for wholesale eCommerce operations. As a result, it is considerably simpler to forecast your profit margin for each month, quarter, or year (as opposed to e-commerce customers, whose conversion to repeat business is hoped for but not guaranteed).
This makes it easier to predict your earnings precisely in advance, which may be helpful for budgeting and financial planning initiatives.
Convenient in Entering New Markets
Any organization that wants to grow may find it incredibly difficult to do so since doing so involves several logistical and marketing issues.
You can more easily enter new markets (even locally) by selling wholesale to a well-established shop since you may be able to make use of their influence, distribution network, and clientele. Of course, other nations may have different laws, but strengthening these ties might ease the burden.
How to Become a B2B Wholesale Supplier
You must take a few measures if you believe that being a B2B wholesale supplier is the best course of action for you. The regular route to becoming a wholesale distributor for eCommerce enterprises is summarised below.
Conduct Market Research
While wholesale eCommerce has many advantages, the business can be cutthroat. Remember that you'll be up against many other companies with solid clientele.
It's crucial to start by thoroughly investigating the market. You may use this to find any openings or vulnerabilities that you can take advantage of.
Are there any categories, for instance, that are not well supplied? Or are the current wholesalers unable to satisfy a specific demand from B2B clients? Utilize your study to find the best audience to reach so you can start strong.
Choose Your Niche
Concentrating your efforts and resources on profitable and low-investment product categories while you're just getting started is crucial.
So instead of attempting to sell everything to everyone, concentrate on building your company in a specific niche. This reduces the chance you'll blow your whole budget on products with poor profit margins or ones that won't sell well.
Additionally, choosing a speciality makes it simpler to locate trustworthy producers and develop a connection with them. Similarly, developing your credibility and establishing a long-term relationship with B2B buyers in your selected industry is simpler.
Make a Plan for Distribution and Fulfilment
Deciding how to deliver the products and complete orders for your B2B clients is an essential next step. Wholesale marketplaces like Alibaba are used by a lot of e-commerce wholesalers to distribute their goods.
They could also have a website where B2C e-commerce companies and retailers can buy the goods.
You will probably need to do some outreach to attract customers before any show up out of the blue. This may mean directly contacting retailers and e-commerce platforms and presenting your offer to them (explaining why your product is different or the value it brings). Make sure everything is planned out before you start selling wholesale.
It would be excellent if you also considered your wholesale fulfillment strategy.
Will you keep the items in your warehouse or warehouses?
How will the products be delivered to your B2B clients?
Would working with a partner managing your entire wholesale fulfillment operation be preferable?
Get The Required Licences
As soon as possible, be sure you obtain the necessary wholesale licences and permissions you'll need to buy and sell items at wholesale prices. Regulatory requirements often require a reseller's approval to prove to manufacturers and customers that you are a legitimate wholesale company.
Check the specifics on your municipality's tax or revenue website and consult a lawyer and accountant as the permission requirements may differ by state and nation.
You must have an employer identification number (EIN) if you intend to employ people for your wholesale company. In addition, a sales licence is required to obtain a legitimate licence to resale the purchased items.
Also, don't forget to bring your sales tax ID to collect the proper taxes, pay them, and keep accurate records of your tax payments.
You would also need a licencing agreement for goods subject to fierce competition or including intellectual property. This aids suppliers in maintaining control over the volume, kind, and market of the commodities offered.
Choose Your Supply Chain Partners Carefully
Finding trustworthy businesses to collaborate with for your wholesale eCommerce business is one of the most critical phases. This phase decides how profitable and long-lasting your company will be.
To begin with, you should work with suppliers who offer the goods you're looking for and have a good standing in the market. They ought to be able to provide reasonable wholesale prices so you can still turn a profit even if you sell the products at a loss.
Consider partners that can also aid in many facets of your e-commerce supply chain. For instance, if you intend to outsource fulfilment, you'll need to choose a trustworthy partner with the resources and ability to manage wholesale fulfilment.
Create a Pricing Strategy
Another crucial element affecting your wholesale business's total profitability is your pricing strategy. Again, this might be the most challenging phase since you need to sell the products at a price that would appeal to wholesale purchasers while ensuring a healthy profit margin.
In addition, if you sell retail and wholesale, you should watch out for too-low wholesale prices that allow retailers to undercut your retail prices.
It's not unusual for wholesale enterprises to charge twice as much for products as they paid. Therefore, an excellent strategy to guarantee a better average order value is to set a minimum order quantity.
Create Your Wholesale Online Store
In a wholesale marketplace, it is considerably simpler to capitalize on the current client base, but there is less possibility for expansion. When you exclusively sell through marketplaces, developing a solid brand and establishing yourself as a reliable wholesale company is challenging.
A separate website is thus a need if you ever hope to grow your wholesale eCommerce firm and establish a reputation for yourself. Your website establishes you as a reliable wholesaler and makes everything easier for everyone.
You may utilize your website to present all the pertinent details about your wholesale products, including wholesale prices, the minimum order amount, and anticipated delivery times.
Your B2B customers won't need to pick up the phone or email to place an order because all the necessary information is readily available. As a result, you may save time by using this method instead of taking orders or fielding consumer inquiries over the phone or email.
Additionally, it will be unnecessary for you to physically write down the orders on paper and fax purchase orders to the necessary parties. Orders are automatically registered and processed, which minimizes your manual labour requirements and optimizes your wholesale eCommerce operation overall.
What Are the Best Features of Wholesale eCommerce Platform?
E-commerce systems must have specific characteristics to be the most crucial choice for wholesale enterprises. Platforms are fortunately becoming easier to use as eCommerce develops and becomes more popular. However, retailers and wholesalers anticipate the same usability and accessibility that consumer-facing companies offer. Finding a reliable wholesale platform involves looking for a few factors, including the following:
Simple to Use
The website admin should have no trouble using it while accommodating any potential B2B transactional complexity. The critical operations, such as altering the status quo and updating client data, should be rapid.
B2B-based features
B2B-based features: Any B2B-based wholesale eCommerce platform should be needed to have all necessary B2B features, such as multiple shipping, multiple payment options, account administration, inventory availability, past order duplication, bulk orders, price, etc.
Integrations
Any B2B wholesale platform may benefit from third-party integrations when managing various client touchpoints. The B2B wholesale eCommerce platform may quickly adapt the add-on features, pre-sales elements, post-sales experience, etc.
Brand Recognition
Because contemporary B2B customers prefer digital channels, the B2B wholesale eCommerce platform is perfect for introducing yourself to them. SEO strategies and a B2B wholesale platform make it simple to raise brand awareness and enhance sales. In addition, this platform may be used by B2B wholesale companies to sell their products using materials such as instruction manuals, white papers, industry articles, case studies, etc.
Mobile Compatibility
Any B2B wholesale platform must be mobile-friendly since more internet searches are only done through mobile devices. Therefore, any platform created for B2B buyers should be responsive and effective, even on mobile.
10 Best Wholesale eCommerce Platforms in 2023
From 2021 to 2028, the B2B e-commerce industry is anticipated to develop at a compound yearly growth rate of 18.7%. This is because all B2B wholesale organizations seek digital technologies to close the current income and sales gaps. So let's look at the top five and greatest e-commerce sites dedicated to meeting the strict business requirements of B2B wholesale.
Alibaba.com
This China-based wholesale marketplace supports various enterprises and has a sizable user base. You may sign up for free, get numerous quotations, and choose from a vast selection of items that are available for shipping to discover precisely what you need. Usability is crucial in this case, and the platform enables simple setup, various payment options, and many languages. Additionally, it provides trade guarantees and logistical services; a fee is levied for each.
IndiaMart
Both B2B and B2C services are offered on this platform. With more than 3 million suppliers and a focus on the Indian market, it is regarded as the top wholesale eCommerce site in the area.
Growmax
It is a top platform that provides B2B, B2B2B, and B2B2C features. It offers a wide range of functions for B2B wholesale firms. Growmax also ranks well on our list of e-commerce platforms for B2B wholesale enterprises because of how simple it is to use. The main characteristics are specialized customer service, order management, quotation management, product management, SEO management, customer-specific price management, etc.
Opencart
It is a free online storefront for wholesale B2B companies. It has been employed by several merchants throughout the years and has a lengthy history in the industry. It is the initial option for companies beginning their e-commerce venture. Its continued viability as the best B2B wholesale eCommerce platform is ensured by the extensive number of responsive features and plugins.
Shopify Plus
A wholesale website will eventually be necessary if you want to build a successful brand online. Shopify Plus is a well-known e-commerce platform that provides options for wholesale firms.
You can instantly create unique pages suited to your business and audience with Shopify Plus. Additionally, you may define volume-based pricing and discounts, a crucial feature for wholesale eCommerce companies who buy completed items in large quantities.
One of the top eCommerce systems is Shopify, utilized by significant direct-to-consumer (DTC) and wholesale firms.
WooCommerce
An open-source e-commerce platform with a lot of customization options is WooCommerce. By adding the plugin to your WordPress website, you can rapidly finish setting up your wholesale eCommerce store.
With WooCommerce, you may install the necessary extensions to change the features and operation of your online store. But because there is far less built-in functionality, developing a wholesale eCommerce site may be time-consuming.
BigCommerce
BigCommerce, a top e-commerce platform, has robust capabilities to help your wholesale operation. It has integrated wholesale capabilities and front and back-end management that are both made simple.
By placing your wholesale consumers into specific customer groups, BigCommerce makes it simple to tailor the website experience for them. They can benefit from special pricing and reordering procedures as a result.
X Cart
X Cart is yet another excellent wholesale eCommerce system that makes it simple for several suppliers to offer. Additionally, X Cart asserts that it is 66 per cent more affordable than competing products. Since you can link your ERP, CRM, and POS without writing any code, it also has tremendous usability. Additionally, it provides support for numerous languages and omnichannel content management.
3D Cart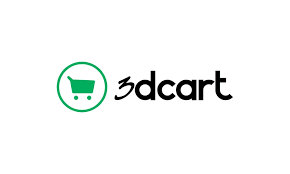 The best eCommerce platform for B2B wholesale businesses with a variety of product kinds is 3DCart. It features templates made to perfectly match your business's various items with little hassle. 3Dcart offers adequate room for more intricate customisation. You can modify HTML and CSS in all of your files, save changes, and make as many changes as you like.
A lot of features for one-click ordering, target market segmentation, and numerous payment gateways with plenty of features of a mobile-friendly online store are among 3DCart's strengths. You pay for what you use, and you may customise pricing. However, some wholesalers may find 3DCart to be less beneficial because it is challenging to add items with various versions.
Presta Shop
Nice customization possibilities make this open-source platform popular. Even from start, an internet store is possible. Themes that have been expertly built and include the most widely used payment methods, unique service tools, and rapid setup features are included with Presta Shop.
B2B companies may use a variety of modules to build their own e-commerce website and tailor the platform to their own needs. Customers, therefore, get a fully functional B2B website for their wholesale business.
How WareIQ Helps Streamline Operations for Wholesale eCommerce Businesses
A wholesale e-commerce firm has unique hurdles when it comes to setting up. The typical logistical and cost issues of e-commerce are amplified, particularly for companies handling increasing order quantities.
One of the difficulties you have as a wholesale eCommerce company is fulfilling orders.
WareIQ makes B2B fulfilment simple for you, allowing you to optimize your wholesale eCommerce operations. In addition, you may use the B2B fulfilment service to hire professionals to handle your complete wholesale fulfilment process.
By doing this, you may avoid building your fulfilment crew, which can be expensive and logistically challenging. Additionally, you won't have to stress about the logistics of receiving wholesale orders on
Using the WareIQ dashboard, you can quickly build B2B wholesale orders and send them to your retail partners.
From that point on, you may delegate fulfilment of wholesale and other B2B orders for your retail partners to WareIQ.
To handle new orders and generate packing slips, the WareIQ dashboard will automatically import data from your purchase orders. This dramatically streamlines your wholesale eCommerce operations by reducing the amount of human labour and paperwork required.
Are you eager to know more about WareIQ's offerings if you sign up now? Find the features of the best-in-class, category-defining fulfillment services for eCommerce & D2C brands below:
Pan India Fulfillment & Darkstore Network: Plug-and-play fulfillment infrastructure with no minimums, which is compliant with Amazon Seller Flex, Flipkart Assured, Myntra and other marketplaces
Inventory & Network Planning Excellence: Best-in-class AI models for sales forecasting, product segmentation, and inventory management to reduce inventory by 40% and increase revenue by 10%.
Vertically Integrated Fulfillment Tech Stack: Our Fulfillment Tech Solution supports integrations with 20+ top marketplaces & D2C platforms, and prominent national, regional and hyperlocal couriers, enhancing reach by covering deliveries for 27,000+ pin codes
Supply Chain Productivity Applications: Integrate a host of supply chain productivity apps with a single-click to your existing CRMs, ERPs & accounting software to manage your logistics workflows from one command center. Use Apps like RTO Shield to get 100% RTO protection, Branded Tracking to turn your order tracking page into a profitable marketing channel, and many more.
Trusted by 300+ top Indian brands, we are helping them accelerate online sales and expedite their growth through a synergistic combination of advanced technology, robust fulfillment infrastructure & seller enablement services!WareIQ is backed by leading global investors including Y Combinator, Funders Club, Flexport, Pioneer Fund, Soma Capital, and Emles Venture Partner.
Whole Ecommerce Platform: Frequently Asked Questions (FAQs)