List of the Top 10 Logistics Companies in Gujarat in 2023 for B2B and B2C Retail Companies
Gujarat is a state in the western part of India that is the 5th largest by area and 9th largest by population. Its capital city is Gandhinagar and its largest city is Ahmedabad. It also had many other up-and-coming cities, such as Vadodara, Surat, Rajkot, and more. It also lays claim to being the birthplace of noteworthy figures throughout Indian history, such as Mahatma Gandhi and Narendra Modi. A significant portion of it lies on a sprawling peninsula, giving it the largest coastline of any state in the country. Its entire northern section is dominated by the sprawling Rann of Kutch, a salt marsh that is one of the largest of its kind in the world.
The economy of Gujarat punches well above its weight, being the 4th largest in the country, with the state being widely revered for its contributions to industries such as manufacturing, pharmaceuticals, agriculture and much more. It is highly industrialized and has a relatively low unemployment rate, making it a good option to start a new business or shift an existing company. There are also plenty of logistics companies in Gujarat to assist sellers with whatever requirement they have, which we will take a detailed look at in this blog.
5 Considerations to Keep in Mind While Choosing Logistics Companies in Gujarat
Technological Facilities
Current-day logistics relies heavily on technology. Your chosen logistics provider should have a strong IT setup that allows for real-time tracking and visibility into your order data and inventory levels. They should be able to seamlessly transmit information between their systems and your selling platforms through marketplace integrations. These companies should also have technologies like WMS software available so you can analyze your sales trends and automate everyday tasks like stock management and inventory restocking.
Network Extent
It is crucial to take geographic coverage into account while selecting logistics companies in Gujarat for storage and delivery. Your items should be able to be transported by the logistics business to all the locations you require, including regional and distant areas inside the nation, as well as foreign destinations if you need them. You shouldn't have to consider turning away clients just because of their location. Your logistics partner should have a strong network of courier providers, storage locations and distribution centers that can manage your logistics requirements and ensure that orders can be delivered from any area to any locality.
Knowledge and Skills
Experience and knowledge are important considerations when selecting logistics companies in Gujarat. A seasoned logistics provider will be able to offer effective transportation options and will have a thorough comprehension of the supply chain. You should seek out a business that can offer customized logistics solutions catered to your unique needs and has appropriate experience in your industry. Additionally, this will guarantee that they have the capacity to scale their operations in order to accommodate future growth and escalating demand.
Existing Reviews and Sentiment
To acquire a sense of the reputation of logistics companies in Gujarat, ask for references and read reviews on multiple online forums. To learn more about their experiences doing business with companies like yours, you may also request case studies or client testimonials. Every firm will inevitably have some dissatisfied clients, but how complaints are handled – and how quickly – can reveal a lot about how the company conducts itself and how much value it places on its clients. This can be shown in how they react to negative customer feedback and whether or not they can find solutions to those problems.
Pricing Schemes
Costs associated with logistics companies in Gujarat have to be taken into account heavily. You should evaluate the costs charged by various logistics providers and the value they offer in terms of dependability and service quality. You should also take into consideration any additional fees or surcharges, such as gasoline or storage space. Your own available finances should also be a determining factor. Finding a business that satisfies your requirements just to discover that it is unaffordable would be pointless.
WareIQ – Amazon-prime Like Logistics for Modern Brands in India
WareIQ, an eCommerce fulfillment company, empowers online brands with a superior-tech platform to compete with Amazon like service levels by bringing their average delivery timelines from 5-10 days to 1-2 days.
"With WareIQ, UTH is able to consolidate common inventory for all platforms and get much closer to the customer through access to WareIQ's strong nationwide network of fulfilment centres, and last mile & hyper-local courier partners.

We are excited about being able to offer

same day delivery

in several pin codes due to

WareIQ

.

"
10 Best Logistics Companies in Gujarat in 2023
WareIQ
Founding Year: 2019
Services Offered: Order fulfillment, nationwide storage network, ultra-fast delivery, branded order tracking, reverse logistics and more.
About the Company: WareIQ has been providing comprehensive logistics solutions since its inception in 2019. The company has garnered a reputation for leveraging its advanced technology facilities to provide a heap of services, from order fulfillment and last-mile delivery to an all-encompassing WMS and inventory management, and everything in between. Additionally, the company provides many value-attaining services, such as customizable packaging, branded order tracking, a fully-stocked app store, smart courier allocation, inventory storage recommendations and much more. The company also does not impose any minimum order restrictions and offers flexible and highly personalized pricing plans, making it one of the best choices among logistics companies in Gujarat.
G-Trade Exim India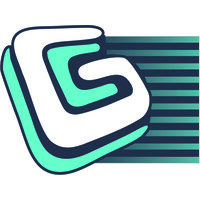 Founding Year: 2016
Services Offered: International and domestic shipping, intermodal transportation, customs clearance, freight forwarding, door-to-door delivery and more.
About the Company: G-Trade Exim India is one of the emerging logistics companies in Gujarat. It is committed to the timely and effective fulfillment of both domestic and international parcels. The company's office network and staff enable them to serve customers while delivering the kind of incredibly quick customer service that one would expect from a top-tier logistics firm. This resolve will ensure that your cargo will arrive at its destination without incident and on schedule. It also offers facilities such as customs clearance, multiple shipping options, document consolidation and much more.
Arrshan Logix
Founding Year: 1990
Services Offered: Fleet maintenance, warehousing, distribution, multiple transportation methods, tailored solutions and more.
About the Company: Arrshan Logix has been a dependable option for eCommerce and offline businesses, notably in the FMCG market, with an operating history that has continued across more than 30 years in the logistics, shipping and warehousing sectors. They have a strong distribution network in the states of Gujarat, Madhya Pradesh, Maharashtra and Chattisgarh. They specialize in on-ground logistics and provide customized end-to-end cargo delivery. They have a huge convoy of 20-feet and 32-feet vessels, which allows them to offer businesses the best transport solutions that are efficient, economical and skilled.
Kotak Logistics
Founding Year: 2005
Services Offered: International shipping, transportation, vessel management, customs clearance, freight forwarding and more.
About the Company: Located in the midst of Ahmedabad, Gujarat's most populous city, Kotak Logistics has been devotedly serving its customers for about 18 years. It has emerged as one of Gujarat's most professionally run and quickly developing logistics companies. It has demonstrated its expertise in specialized logistics operations at important Indian ports in addition to offering a variety of logistical services like domestic and international shipping, customs clearance and much more, making it a good choice for various logistics activities.
Seros Logistics
Founding Year: 2014
Services Offered: Intermodal transportation, fleet management, freight forwarding, leasing, cross-docking and more.
About the Company: A logistics company with over 20 years of expertise, Seros Logistics provides logistics and shipping facilities across a range of industries. Their main duties fall within the operational subcategories of energy, offshore, logistics and maritime. They are able to ship items even to the most remote parts of the country because of their extensive cross-country distribution network. By offering hassle-free, top-notch and customizable logistics services, they aim to give their clients a transparent experience. With its strong vehicle fleet, Seros Logistics is able to transport cargo by road and rail. Thanks to a wide network of operators, they ensure quick and affordable delivery for every item.
Supreme Logistics Solutions
Founding Year: 2012
Services Offered: Inventory storage, transportation, tailored services, warehousing, distribution and more.
About the Company: One of the most well-balanced logistics companies in Gujarat is Supreme Logistics Solutions. It is a 3PL service provider with its headquarters in Ahmedabad and it has upwards of a decade of experience in the sector. They provide their clients with highly personalizable logistics solutions thanks to their expertise in warehousing and shipping. The goal of the company's facilities is to give businesses a head start by providing reliable and affordable logistics services across all industries. They ensure that their customers' supply chains are operating efficiently and that they receive timely assistance whenever they need it, thanks to their integrated products.
Piramal Logistics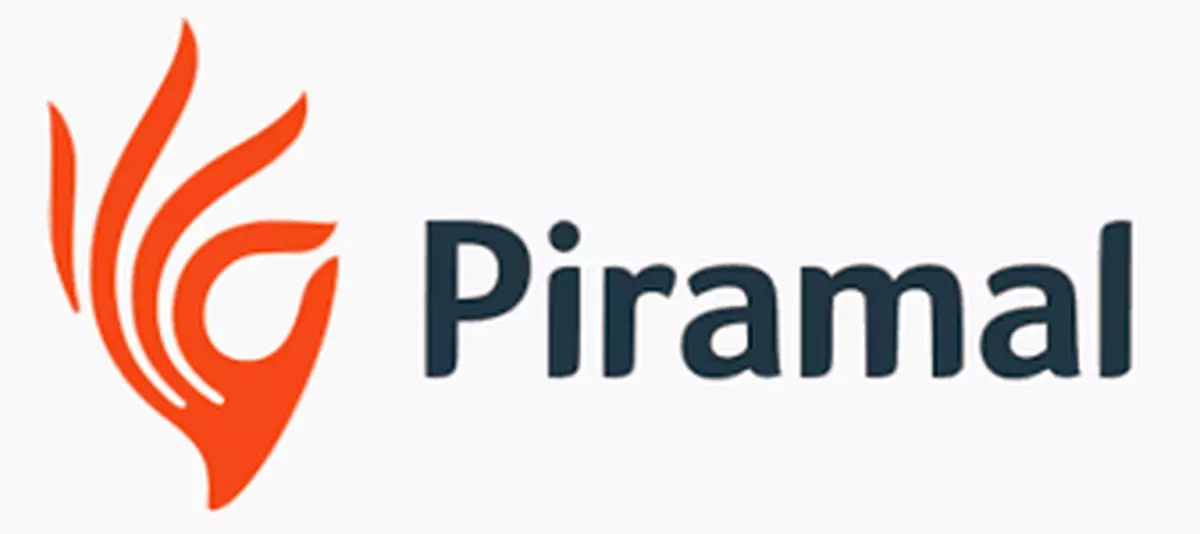 Founding Year: 1990
Services Offered: Warehousing, transportation, nationwide distribution, import and export assistance, document consolidation and more.
About the Company: The Gujarat-based logistics firm Piramal Logistics was established back in 1990. The company, which was initially involved in the storage of consumer electronics and communications, chose to halt all of its initial operations and shift its whole focus to distribution and logistics. Due to Gujarat's growing apparel sector, the company has emerged among the top importers and exporters of fabrics and apparel. It is a strong option among logistics companies in Gujarat because it distributes across India and provides additional logistics-focused services.
Shakti Cargo
Founding Year: 1999
Services Offered: Supply chain management, packaging, freight forwarding, warehousing, distribution and more.
About the Company: Being one among the most seasoned logistics companies in Gujarat, Shakti Cargo delivers its clients a vast amount of services. The business is renowned for its dependability, dispatch quickness and cost-effectiveness. Their personnel is always kept updated on the needs of their partners. They are also fully knowledgeable on the most recent import and export rules in various countries thanks to their technology and employee training initiatives. This knowledge helps ensures that they can function at maximum efficiency for the smoothest order deliveries.
BVC Logistics
Founding Year: 1975
Services Offered: Order fulfillment, parcel insurance, ultra-fast shipping, nationwide distribution network, order tracking and more.
About the Company: For more than 60 years, BVC Logistics has offered logistics services to eCommerce and brick-and-mortar businesses. They pride themselves on their logistics infrastructure and offer a variety of shipping and distribution facilities, making them a top option among logistics companies in Gujarat. They provide speedy, insured and reasonably priced shipping solutions throughout the country. It currently services more than 20,000 clients in India, who are dispersed among more than 10,000 pin codes and 1500 cities. The company also offers import and export facilities to more than 130 countries. They have partnered with big-name brands, such as Flipkart and Tanishq, among others.
Relay Express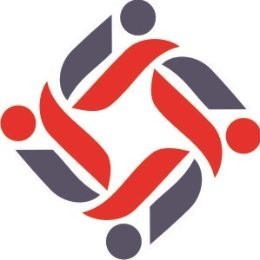 Founding Year: 2012
Services Offered: Warehousing, supply chain management, returns management, transportation, 24/7 customer support and more.
About the Company: Relay Express is a technology-driven logistics company situated in Ahmedabad. With a present network of more than 40 locations across more than 14 states, the organization is dedicated to delivering transparent and high-quality logistics and distribution solutions across the whole nation. Its top services include single-window rapid distribution services and a wide selection of competitive services delivered through a stable network with highly-prioritized safety standards. They have a strong foundation in delivering and offering their customers cost-effective solutions across a variety of sectors and product categories.
Suggested Read: Checkout Top 10 Logistics Companies in Ahmedabad in 2023
Conclusion: Why You Should Rely on WareIQ's Logistics Services to Uplift Your Business
Gujarat is a vast state in terms of population, terrain, industries and types of businesses that operate out of it. It consists of booming metropolitan cities such as Ahmedabad, rapidly growing tertiary cities such as Surat and plenty of small towns that play host to a variety of local businesses that span across industries.
Therefore, the logical extension is that there are also plenty of logistics companies in Gujarat scouting for customers amidst all this business activity. Due to this, they also have to try and out-compete one another, resulting in increased value and functionality for their partners. It is relatively easy to find a company that provides all the services you need for a price that you can afford, such as WareIQ.
WareIQ is an eCommerce fulfillment company that offers a variety of services planning the entire spectrum of online and offline logistics. Some of our signature facilities are listed below:
No Minimum Order Restrictions: We do not impose any minimum order requirements at our company and you are only required to pay for what you actually utilize.
Intelligent Courier Allocator: We provide automated courier allotment that consistently selects the quickest and least expensive shipping option available from our network of shipping partners.
Smart Inventory Placement: We offer storage advice for your inventory so you can use our extensive network of warehouses and dark stores to keep your goods closer to your clients.
Custom WMS: We offer a built-in WMS that can help with seamless inventory management and automate a lot of warehouse tasks.
RTO Shield: We handle returns management and offer an RTO Shield to protect your company from the negative repercussions of dealing with returns.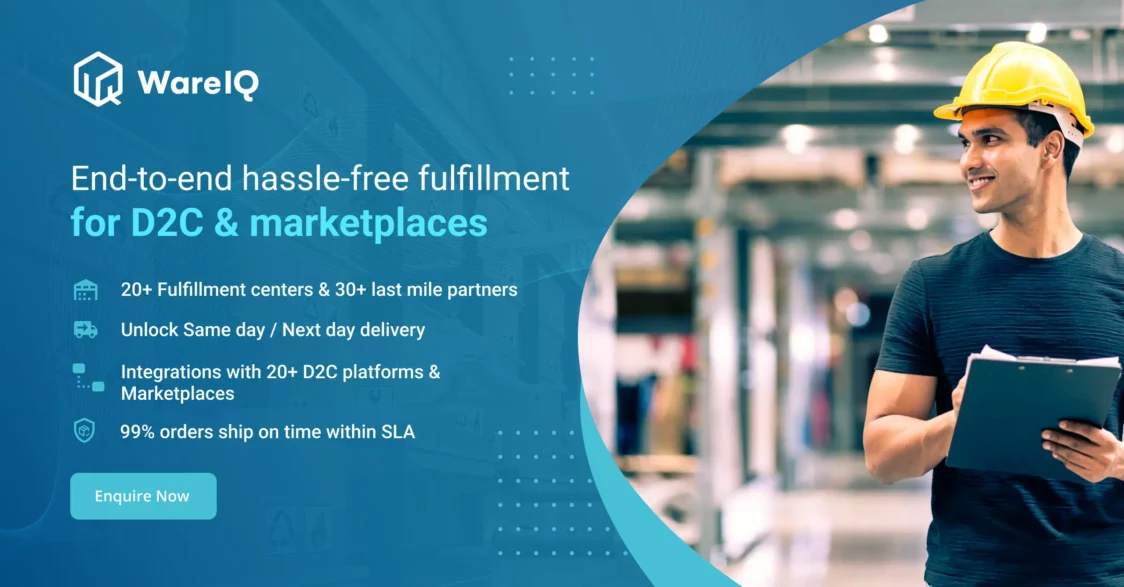 Suggested Read: Looking for logistics companies in Indore for Online and Offline Businesses?
Logistics Companies in Gujarat: FAQs