10 D2C Growth Strategies To Enhance DTC (Direct-to-Consumer) eCommerce Brand Awareness and Revenue Generation in 2023
India's eCommerce market is growing. The eCommerce market is anticipated to rise at a CAGR of 18.9% and reach $400 billion by 2030. There are currently 5,217 active eCommerce startups in India. However, given the fierce competition, it could be challenging to differentiate your brand from your target audience.
The D2C enterprises expanded quickly at the same time. As a result, highly specialized D2C businesses have grown in several industries, including (FMCG) Fast Moving Consumer Goods, Fashion, Cosmetics, and Furniture.
Direct to Consumer (D2C) is a business strategy businesses use to market and sell in-demand goods and services to consumers directly. It is a creative and effective approach for reaching out to prospective consumers without connecting with intermediaries like retailers and distributors, which is incredibly beneficial for small and medium-sized D2C firms.
You will require a long-term and comprehensive business strategy to distinguish your brand and dominate the direct-to-consumer market, however, if you utilize a dedicated, consumer-centric approach that best supports your brand in your D2C brand growth.
Please continue reading to learn about the D2C growth strategies that will help your business differentiate itself from the competition.
What is DTC (Direct-to-Consumer) eCommerce & Retail?
Direct-to-consumer retail distribution is a digital commerce strategy where you can sell your goods directly to customers.
You can market your products to customers directly through social media and websites. The product's production, promotion, and distribution are entirely under your control, which is the most crucial factor.
Across all sectors, D2C brands are now growing in India, which is predicted to have an addressable market worth USD 100 billion by 2025. Early on, there was an increase in funding activities in this area. Wow Skin Science, D2C companies like BoAt, Mamaearth, Sugar Cosmetics, Bombay Shaving Company, Wow Skin Science, Lenskart, Licious etc., are occupying niches and building aspirational brands and exceptional value in their respective industries.
How Does DTC Business Function?
D2C brands operate on the core principle of eliminating intermediaries from the supply chain. The supplier, manufacturer, distributor, retailer, and wholesaler are all involved in a traditional supply chain. In such a corporate model, protracted conversations are usual at every stage of the product delivery process.
The strategy disregards the typical supply chain's rules when experiencing D2C growth. The DTC brand promotes eliminating all unnecessary intermediaries and resellers in favour of direct client interaction. The D2C growth strategies utilize cutting-edge technologies like the cloud and eCommerce to achieve direct interaction with consumers.
WareIQ – Amazon-prime Like Logistics for Modern Brands in India
WareIQ, an eCommerce fulfillment company, empowers online brands with a superior-tech platform to compete with Amazon like service levels by bringing their average delivery timelines from 5-10 days to 1-2 days.
"WareIQ came to Gynoveda with a full stack fulfillment platform & gave Gynoveda access to a nation wide network of fulfillment centers & last mile & hyperlocal courier partners closer to our customers based out of North East & North India.

They made

same-day delivery possible

for us in metros.

"
Top 10 Latest DTC (Direct-to-consumer) Growth Strategies & Trends To Watch Out For For Your D2C Brand Success in 2023
Let's look at ten crucial D2C growth trends for your brand.
Analyze Budget for the Business's Marketplace
Create a preliminary financial plan, then evaluate it to decide how to initiate D2C growth. Attaining objectives and minimizing wastage of resources and budget analysis aids the company's development. The budget evaluation will also assist you in assessing and determining your company's cash flow. It enables you to maintain the direction of your business, avoid spending too much or too little, and search for opportunities. Keep an eye out for deviations, compare your budget to your forecasted demand, and make any necessary corrections.
Developing Brand Awareness Through Content Marketing
For D2C growth, the brand must be launched with a clear objective that anyone can understand. What is your goal, and why should customers buy from you besides making money?
A strong brand identity is necessary to cultivate relationships with potential clients. And you can accomplish this if you have a solid grasp of your intended audience. Content will be crucial for D2C growth with a limited advertising budget and no prior reputation.
A business platform's recognition is enhanced by content, commonly incorporated into the SEO strategy as part of the marketing strategy. Great content establishes trust, engages consumers, and provides answers.
Marketing Strategies For Overall Sustainable Growth
Businesses must employ D2C growth strategies appropriate for both long-term sustainable and short-term growth. The positive side is that some of the best direct-to-consumer brands utilize both for
According to Insider Intelligence, social media, SEO, and direct traffic w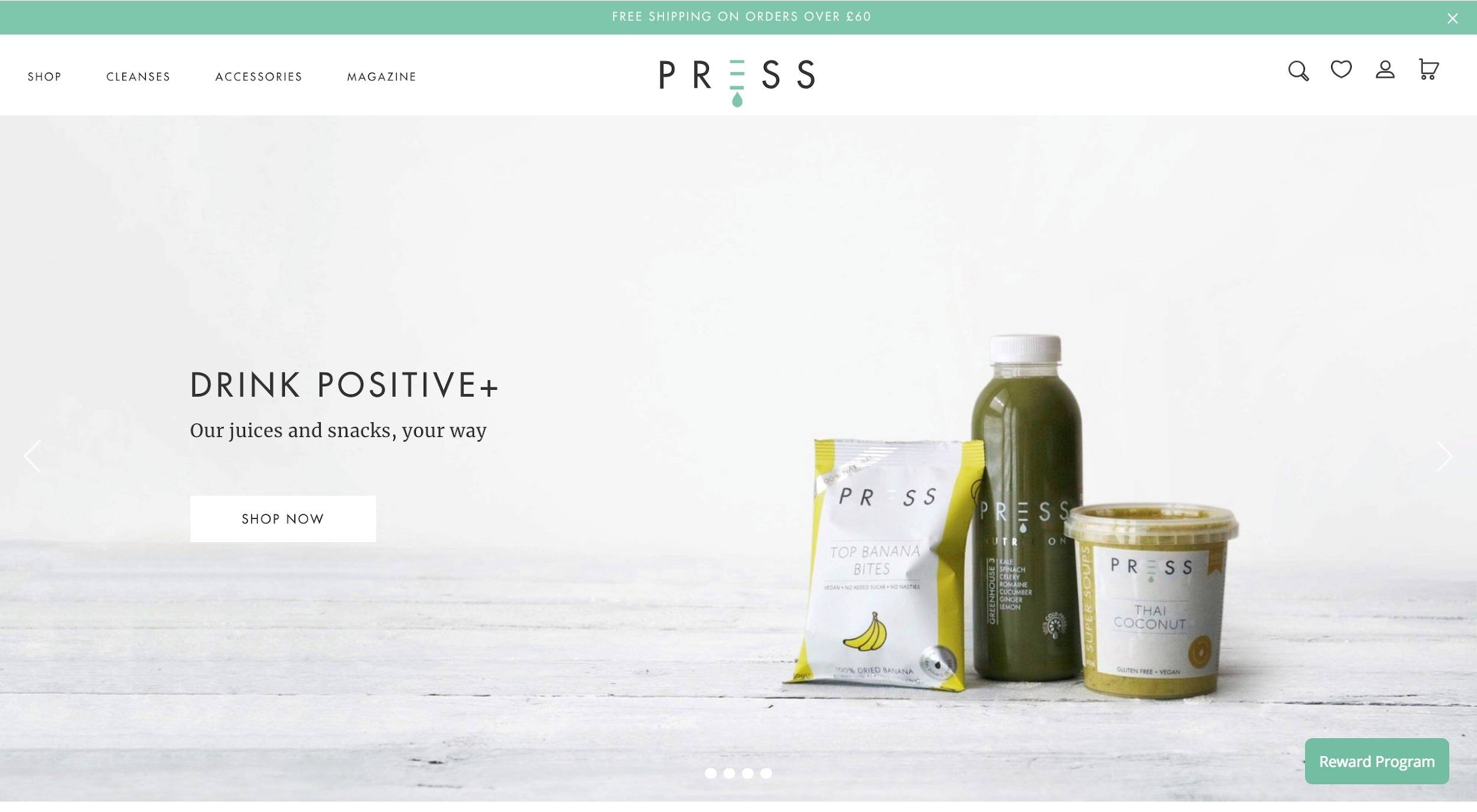 ere the most effective client acquisition techniques for overall D2C growth. 93% of brands cite customer acquisition as their top goal; SEO and social media were the most effective channels. Nearly 25% of internet users claim they find brands through search engines, compared to 34.6% who say they do it through social media. In India alone, direct-to-consumer eCommerce sales are anticipated to hit  $400 Billion by 2030; hence establishing a D2C brand can bring you many opportunities in the eCommerce industry.
Short Term Strategies
Search engine ads and display ads (PPC), Google shopping ads, and sponsored social media advertising are examples of short-term techniques. Paid advertising is renowned for generating sales quickly, has an exceptional ROI, and is almost always effective. PPC is effective for D2C growth, as advertising in the near term since it can help with a variety of commercial objectives, including:
Assisting D2C growth by allowing brands to compete against their rivals
Facilitating the development of brand recognition for new companies and websites by focusing on making more impressions
Selling goods quickly or during brief intervals, such as during discounts or seasonal events
Generating cash flow far faster than with nearly any other approach
When introducing new products
When adopting a multichannel plan
Read on how to optimize your google ads, snapchat ads and landing pages for eCommerce brands.
Long Term Strategies
While it may take longer for results from a long-term D2C growth strategy like SEO or content marketing to manifest, these approaches also produce excellent returns. High-quality content-based marketing and SEO can be maintenance-free and passively provide organic traffic for overall D2C growth of the brand website for months or years.
Additionally, these tactics can place companies in front of tens of thousands or even hundreds of thousands of searchers – all for search terms relevant to their brand. The benefits of a long-term strategy for D2C growth marketing include the following:
Stable, long-term growth
Increased reach and visibility for the site's content.
More views and even more visits from organic, referral, and social sources
Better sales and revenue without spending a significant amount on advertising
Engagement with online buyers at each stage of the purchasing process
Increased brand awareness
Assess The Most Significant Demand Of The Consumers
More than 50% of customers prefer D2C brands to multi-brand stores when buying merchandise. The challenge with this method is getting the customer's attention in a crowded market. Information on the client is helpful in this situation. This data can be used to determine client requests and generate in-depth insights. In addition, founders can interact with customers immediately to understand their behaviour.
Both the kind of customer service you want to provide and how consumers perceive your brand will be entirely in your hands. Therefore, engaging and caring for your target audience should be your top priority regarding D2C growth strategies.
Competing Up Against Established Brands
When a direct-to-consumer (D2C) brand enters the market, it approaches things differently, but the most crucial aspect is fighting against well-known brands that have been there for a while.
The D2C brand's unique platform is enhanced by its direct-to-consumer membership model. However, the best practices businesses still need to adopt. Consumers will enjoy convenience and cost savings compared to buying each item separately from stores. Therefore, it is one of the compelling D2C growth strategies.
Consumers' opinions can be altered by eliminating superfluous distribution processes and offering more individualized care to a customer base that has supported a particular brand for decades. In addition, the target demographic receives a substantial benefit from subscriber D2C services and a social media advantage due to the target marketing.
Given that you have a brand, you may feel tempted to act on it. Hold on, in any case! Spend some time figuring out who your intended market is and who your competitors are. You must first discover the need gaps and evaluate your market potential before you can remedy the gaps for you to experience advanced D2C growth.
Advance Your Resources And Investments
Businesses can expand and succeed by efficiently using resources and cutting-edge technologies. Resources are the foundation of a business, and organizing and exercising control aid in achieving goals. As a result, it is critical to invest in the most important resources first.
Startups should make investments with a long-term perspective and a primary focus on customer happiness. Planning and allocating resources wisely is essential if you wish to stay ahead of your competition and capture more of the market. Businesses should use innovative resource management techniques, wise investments, and strategic manoeuvres to gain an advantage over rivals.
Emphasize On Customer Life-Time Value (CLTV)
By leveraging CLTVs, D2C brands can set the pace for growth in 2023 and beyond. This value is critical for assessing a customer experience strategy's effectiveness. Additionally, it supports D2C growth by helping determine the value that customers contribute throughout their entire journey.
Furthermore, CLTVs help reduces the Customer Acquisition Cost (CAC), the price brands spend using resources to attract customers. D2C brands can utilize this figure to measure client interactions, maintain and increase earnings, and pinpoint areas for improvement.
The secret to improving CLTV is to put a strong emphasis on personalized customer experience. 71% of Consumers want businesses to provide tailored encounters, according to McKinsey. And 76% of people become angry when this doesn't occur. Personalization is now a need, as demanded by today's consumers! Businesses that offer their clients personalization get numerous rewards. 40% more money is made from those activities by companies with exceptional personalization compared to mediocre players.
Since 90% of customers spend more with businesses that provide individualized attention, high-quality customer service is critical in creating sales. In addition, 73% of business executives believe a company's performance and customer service are inextricably linked.
D2C Omnichannel Fulfilment
D2C omnichannel fulfilment and distribution are already among the best D2C growth strategies. It involves being everywhere, marketing and then providing goods or services to customers wherever they may be. As a business, you need to know where your consumers are and where they might be making judgments about whether to buy your service or product.
Customers of today are mobile and always connected. They shop online, browse in person, and even purchase goods from vending machines. As a result, we must recognize the omnichannel customer journey. No matter how clients connect with your business, this strategy makes transitions between online and offline channels simple to encourage continuity and enhance the customer journey.
Omnisend estimates that multichannel sales occur 25% more frequently than single-channel sales and have an average order value of 13% higher.
Businesses that utilize three or more channels in a single campaign saw a 494% increase in order rate compared to those that only use one channel.
Customers are retained by businesses with high omnichannel customer interaction, while single-channel businesses have experienced low consumer engagement.
Data Centralization
Across all touchpoints, your customer would be leaving their digital traces. This is a mine of gold. Start gathering and analyzing these data sets using one platform. You may segment individuals based on their behaviour in this way to make their journey more individualized.
Start making investments in a CRM to manage your customer relationships.
To build a meaningful engagement with them throughout their journey, ensure you have all the information in the unified system to tie everything together.
You can create a frictionless and uniform experience for your customers across all channels by combining all the information on one platform.
Employ Trusted Fulfillment and Shipping Partners
Brands need a comprehensive eCommerce fulfilment solution that includes product categorization, inventory management, logistics, and more for their D2C growth in 2023 and beyond. In addition, brands should have an effective system to transport their goods to the final client that is efficient, streamlined, technologically sophisticated, and cost-effective to achieve sustainable growth and customer happiness. With one single line of agile operations for speedier development and superior eCommerce customer service, its omnichannel services will connect brands.
A firm won't ever need to go from one provider to another because everything is in one place with an omnichannel management platform.
Conclusion
In the coming years, the D2C growth revolution in online commerce will undoubtedly transform how eCommerce looks. As a result, this business model has already helped several businesses become unicorns (companies valued at over $1 billion), and DTC commerce offers several advantages to eCommerce businesses. Some benefits include closer consumer contact, better business operations management, cost savings, and elimination of intermediaries.
But the importance of order fulfilment and the ensuing logistical setup increases. For many eCommerce businesses, partnering with 3PL fulfilment providers has proven appealing. They facilitate effective workflows, streamline company operations, and provide quick delivery to give customers a positive experience.
Working with an eCommerce fulfilment provider could be your wisest route to success if you run a direct-to-consumer business.
How WareIQ Can Help Your Business In Developing DTC (Direct-to-consumer) Growth Strategies in 2023?
The last impression you leave with your customers can make or break your business, regardless of whether you use an eCommerce, omnichannel, or direct selling model.
WareIQ recognizes the value of order fulfilment in your business and is dedicated to ensuring the right product arrives at the right time and location for your D2C brand growth.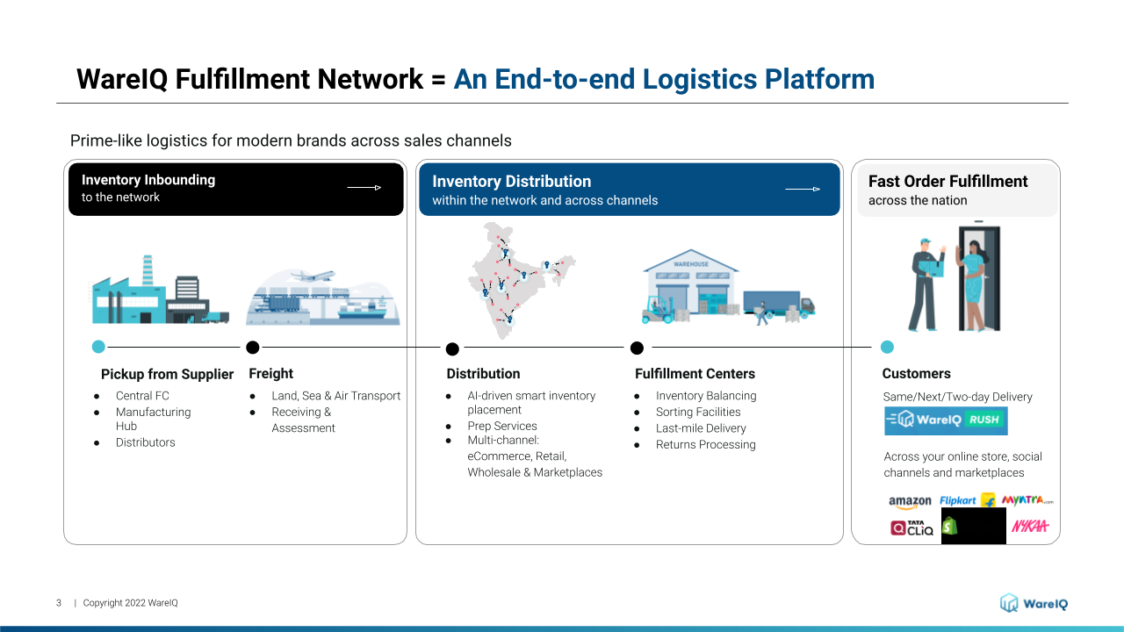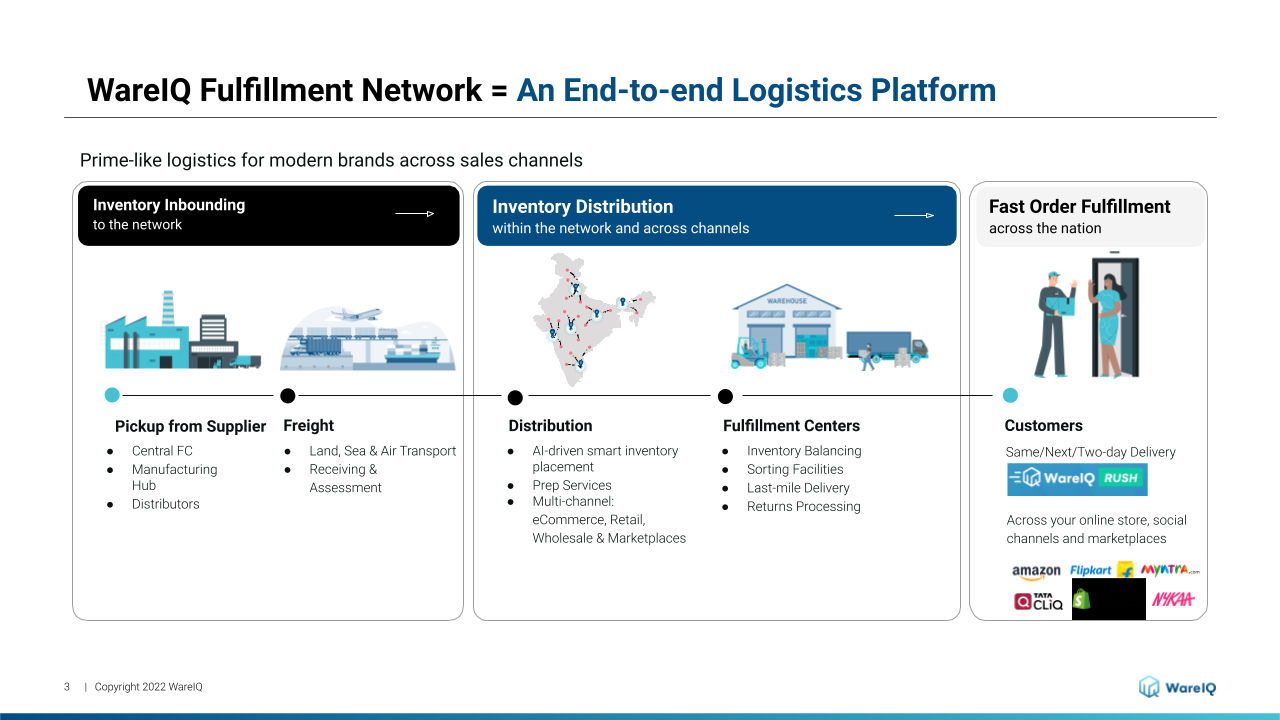 3 Significant reasons to partner with WareIQ for D2C fulfilment services.
Same/Next Day Order Fulfilment
The network of order fulfilment centres operated by WareIQ is ideally situated to provide same or next-day fulfilment across the country. With WareIQ's direct-to-consumer order fulfilment services, you can quickly get orders into your customers' hands and establish a faithful fanbase.
Increase Order Accuracy
Your productivity will increase thanks to WareIQ's procedures and technologies, which enable assured order accuracy. Our warehouse management system precisely assigns and monitors your products, enabling rapid and effective order picking and packaging services.
Real-Time Inventory Visibility
At each of our order fulfilment facilities across the country, take advantage of real-time visibility over your inventory. WareIQ's order fulfilment specialists enable you to make informed strategic decisions by ensuring that the appropriate supplies and goods are available.
Are you eager to know more about WareIQ's offerings if you sign up now? Find the features of the best-in-class, category-defining fulfillment services for eCommerce & D2C brands below:
Pan India Fulfillment & Darkstore Network: Plug-and-play fulfillment infrastructure with no minimums, which is compliant with Amazon Seller Flex, Flipkart Assured, Myntra and other marketplaces
Inventory & Network Planning Excellence: Best-in-class AI models for sales forecasting, product segmentation, and inventory management to reduce inventory by 40% and increase revenue by 10%.
Vertically Integrated Fulfillment Tech Stack: Our Fulfillment Tech Solution supports integrations with 20+ top marketplaces & D2C platforms, and prominent national, regional and hyperlocal couriers, enhancing reach by covering deliveries for 27,000+ pin codes
Supply Chain Productivity Applications: Integrate a host of supply chain productivity apps with a single-click to your existing CRMs, ERPs & accounting software to manage your logistics workflows from one command center. Use Apps like RTO Shield to get 100% RTO protection, Branded Tracking to turn your order tracking page into a profitable marketing channel, and many more.
Trusted by 300+ top Indian brands, we are helping them accelerate online sales and expedite their growth through a synergistic combination of advanced technology, robust fulfillment infrastructure & seller enablement services!WareIQ is backed by leading global investors including Y Combinator, Funders Club, Flexport, Pioneer Fund, Soma Capital, and Emles Venture Partner.
DTC (Direct-to-consumer) Growth FAQs (Frequently Asked Questions)