Top 10 Best Cash on Delivery (COD) Courier Services Companies in India
The advent of the internet and eCommerce has been ground-shattering. Gone are the days when you needed to physically go to a store and buy a product you wanted. Not only can you order whatever type of commodity from whichever brand you want but you can also choose from a variety of payment methods. Due to the highly competitive nature of the industry, the introduction of a new technology that becomes pervasive can spread like wildfire, with other competitors also needing to adopt it to remain relevant and garner the attention of customers.
This goes for convenience features, such as ultra-fast delivery, eCommerce order tracking, a pleasant unboxing experience, and more, as well as functional features, like offering a variety of payment options so that customers can choose their preferred alternative. While multiple innovative payment methods, such as UPI and online bank transfers, have completely changed the way we are able to conduct online transactions, a large portion of people in the country are still hesitant to rely completely on the internet, especially for something that involves their hard-earned money.
They are often willing to sacrifice the convenience of paying with a single tap or OTP for the security of physically handing over cash once they have received their order in person. Thus, companies need to take this into consideration and offer a cash on delivery courier service as a choice to their customers, so they do not risk losing out on potential purchases. In this blog, we will give you all the information you need about COD courier services and list the top 10 options currently available.
What is a Cash on Delivery Courier Service?
Cash-on-delivery or COD courier service is the last mile delivery service that offers the option of cash-on delivery to customers while they are placing an order. This involves only receiving the entire payment once the order has been delivered to the customer at their doorstep. As a result of this, many uncertainties arise as to whether customers will accept the order, pay the amount in full, initiate an RTO, and other inconveniences.
With online payments, the ball is usually in the seller's court as they have already received the payment so the onus is on the customer to be available to collect it at the date and time that is mentioned on the order tracking page. However, with a cash-on-delivery courier service, orders are shipped with the hopes that all parties will hold their end of the bargain, which provides additional risks to sellers and can affect their profit margins if something doesn't go according to plan.
Therefore, most COD delivery courier services have certain fail-safes in play to negate any of these occurrences, such as COD reconciliation, proof-of-delivery reports, returns management, and more. These solutions enhance the ability of firms to offer COD courier services and help customers participate in the eCommerce purchasing process, that might not be entirely immersed in all the latest facilities offered by the internet.
WareIQ – Amazon-prime Like Logistics for Modern Brands in India
WareIQ, an eCommerce fulfillment company, empowers online brands with a superior-tech platform to compete with Amazon like service levels by bringing their average delivery timelines from 5-10 days to 1-2 days.
"With WareIQ's full stack digital enabled fulfillment solution, we got access to the pan India network of fulfillment centers & cold storage facilities enabling same/next day delivery, without any upfront investment in supply chain infrastructure from our end. During the IPL campaign in April 2022,

WareIQ efficiently

handled unpredictable 200x surges in daily order volumes

of ~20k/day with a

99% fulfillment rate

. With WareIQ as our preferred fulfillment partner, we witnessed 172% growth in online order volume in just 4 months, with a significant improvement in the overall customer experience in fulfillment."
5 Services to Look for While Choosing a Cash on Delivery (COD) Service for eCommerce in 2023
Shipment Status Monitoring
Partnering with a cash on delivery shipping company that gives you a comprehensive platform to keep track of the status of all your shipments is a must. This is especially important for COD orders, where the stakes are even higher because you haven't made any money on the product while it is in transit and hasn't yet been accepted by the customer. It also clearly lays out orders that have been successfully delivered, orders that are pending delivery, orders that haven't yet been paid for, and more. This aids your accounting department in ascertaining any disparities between income received in relation to orders that have been dispatched.
Integrations With Shipping Carriers and Online Selling Channels
Being able to integrate the important order and inventory-related information from all your shipping carriers and across all the eCommerce marketplaces you sell your products on is a must. This enables you to have access to all your data in one location so you can track and analyse important metrics and pinpoint areas of success and those that need improving. This also leads to more efficiency as you can get real-time updates whenever a notable event occurs. Additionally, important services, such as COD reconciliation, NDR reports, reverse logistics, and more can also be accessed and monitored from the same dashboard.
Dedicated Customer Support
Having a responsive customer support team can be beneficial to both you and your customers. If an issue arises relating to an order, they can simply contact the customer to make them aware of the issue and the revised ETA, to ensure that they don't end up canceling the order because they are unaware of where it is, while also keeping you in the loop. Competent customer service can be responsible for reduced RTO requests, higher rates of successfully delivered orders, increased customer satisfaction, higher profit margins, and an overall, more efficiently-run company.
NDR Management
NDR stands for Non-Delivery Report and they play a vital role in eCommerce fulfillment, regardless if it is cash on delivery order or not. Since cash on delivery opens the door to more risky situations occurring, they become even more pronounced on orders with this payment option. Having a detailed NDR management system in place can help you identify trends as to why certain orders aren't being successfully delivered, which will help you shortlist whether it is the product itself, the fulfillment partner, the type of customers, a specific location, and more. This will aid in eventually removing these inefficiencies and improve your rate of successfully delivered orders.
Cash on Delivery Fulfillment
This, of course, is the crowning feature that you should look for while partnering with a cash on delivery shipping company. Ensure that the company you want to partner with has a variety of cash on delivery options and has flexible policies relating to delays, returns, or any other unforeseen circumstance that can hinder your ability to deliver the product to its relevant customer and ensure that the payment is received from them. Some companies are more diverse than others when it comes to the scope of services they offer so go through each one and select an option that is right for you.
Top 10 Best COD – Cash on Delivery Courier Services Companies in India in 2023
A list of the 10 Best & Cheapest cash on delivery shipping companies in 2023 is mentioned below.
WareIQ
Ekart
Delhivery
FedEx
Gati
Xpressbees
DTDC
Shadowfax
Ecom Express
BlueDart
WareIQ
WareIQ is a technology-based eCommerce fulfillment company that debuted its services in 2019 in Bangalore, Karnataka, the startup capital of India. The company offers multiple eCommerce services, such as order fulfillment, an in-built WMS, a choice of shipping providers, an app store and much more.
It also includes highly flexible pricing policies and accepts most payment options, including COD. To protect your orders from any undesirable situations, it includes features, such as COD verification, COD reconciliation and an RTO Shield that completely handles returns management and protects your products from the harsh impacts brought on by returns. All the facilities, technology and flexibility it offers make it one of the best COD courier services in the country.
Looking for Courier Service Partners to Deliver from India to USA? Check it now.
Ekart
Founded in 2009 and headquartered in Bangalore, Karnataka, Ekart is an Instakart-operated logistics partner that is owned by eCommerce giant Flipkart. They send out over 1.5 million packages each month to almost 4,000 pin codes all across the nation. For some regions, the Ekart Logistics API allows both one-day and same-day delivery. They started offering COD courier services through Flipkart and now have almost ten years of expertise managing COD orders and assisting eCommerce companies with cash on delivery reconciliation. It imposes some of the most competitive rates in the industry.
Delhivery
Delhivery was founded in 2011 and is currently based in Gurgaon, Haryana. More than 13,000 pin codes in 175 cities are covered by the company. Delhivery offers services and the guarantee that your merchandise will reach safely and undamaged, lowering the likelihood of a failed delivery. On the downside, their cash on delivery service for ecommerce can take longer than prepaid deliveries. You need to enable developer access to the Delhivery API for quick integration. If you're an online seller searching for an all-inclusive shipping, tracking and cash on delivery service, Delhivery could be the option for you.
FedEx
FedEx is an American multinational logistics and distribution behemoth that was founded in 1971 in Arkansas and is currently based in Memphis, Tennessee, The company provides delivery services for more than 6,000 pin codes that are incredibly dependable and practical. However, they exclusively provide COD courier services to eCommerce businesses that fit within specific categories. Although it may be challenging due to the service's complicated terms and conditions, FedEx is among the best cash on delivery service providers to work with if you receive a lot of pre-paid orders. To support COD orders for all land, air and sea cargo, you simply need to create a FedEx account after you have integrated with the FedEx API.
Gati
Another well-regarded cash on delivery courier service in India is Gati, which offers its services in more than 5,000 pin codes. The company, along with others on this list, was founded before the popularity of the internet, in 1989 and is currently based in Mumbai, Maharashtra. Along with their helpful customer support team, GATI uses a cutting-edge fleet of well-trained specialists to ensure prompt and effective delivery, which is a big benefit for any courier partner providing COD courier services. For orders that require handling cash, they impose an extra charge.
Xpressbees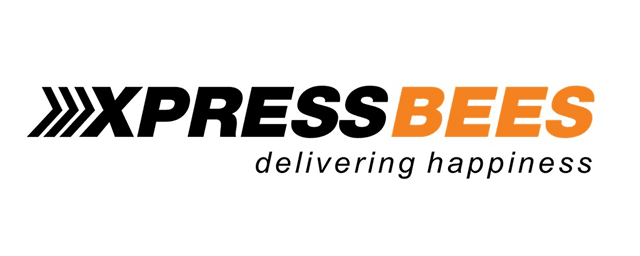 One of the best eCommerce shipping and logistics companies in the country, XpressBees focuses on providing specialised services, such as same-day and next-day delivery. The company was pioneered in 2015 and is currently based in Pune, Maharashtra. If you get a lot of cash on delivery orders, XpressBees is one of the best COD courier services because they also provide many COD-focused facilities and have an efficient reverse logistics platform. The company services more than 2,000 cities and towns and has more than 3,000 offices scattered across the country.
DTDC
Despite serving a narrower, more well-defined variety of delivery requirements, DTDC is among the most well-regarded and experienced shipping and COD delivery services. The company was founded way back in 1983 and has its current head office in Bangalore. With the assistance of a well-established system of 12,000 offices around the nation, they provide some of the most affordable prices in the industry. Even at the most remote last-mile locations, you can reach clients using the DTDC API interface even though it necessitates longer wait times for customers to receive their orders. An additional limitation is there are only a few pin codes for which their cash on delivery courier service is available.
Shadowfax
Over 7000 pin codes are served by Shadowfax, one of India's top third-party logistics service providers. They have more than 150,000 delivery partners in their network. The company was founded in 2015 and is currently based in Bangalore. ShadowFax takes cash on delivery to the next level by offering doorstep delivery for a diverse range of business sectors, which can be paid for using cash or UPI payments. With more than 500,000 orders each day, Shadowfax is well-equipped to speed up the entire COD reconciliation process. Additionally, it provides features, such as in-transit storage, first-mile delivery, and last-mile delivery.
Ecom Express
Ecom Express, a leader in end-to-end logistics, serves more than 27,000 pin codes across more than 2500 cities in India. The company was started in 2012 and it currently has its head offices in Gurgaon, Haryana. They offer reverse logistics services as well as a whole slew of fulfillment services, such as express delivery and 24/7 customer support. Additionally, they provide doorstep quality checks and 72-hour pick-up and delivery services, which helps lower the frequency of canceled COD orders. It covers 27,000-plus pin codes across the country and implements advanced security measures for every order.
BlueDart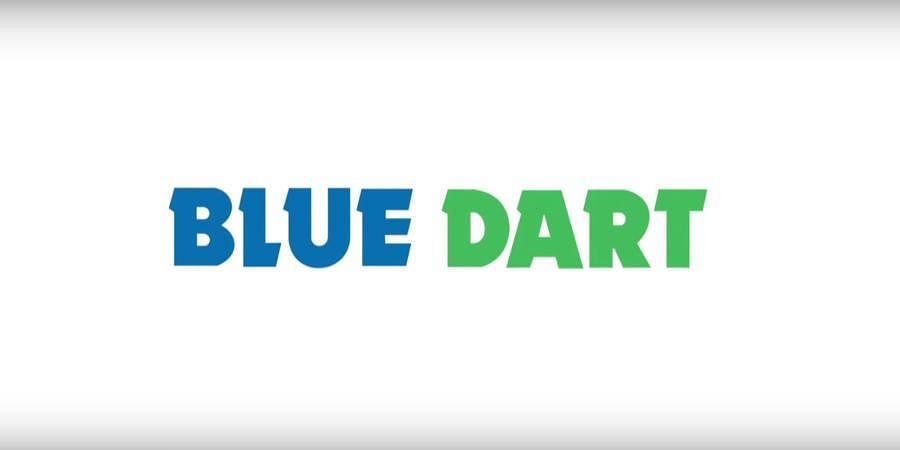 BlueDart was founded in 1983 in Mumbai, Maharashtra, which is where its current headquarters are located. More than 35,000 venues, both domestically and abroad, are served by BlueDart. Their duration-bound services offer quick and reliable delivery that is made possible by the regular approvals they go through. They have pre-meditated rates depending on the weight of the shipment. With a well-defined structure in use for COD orders, the BlueDart API can manage larger, higher-value orders. The payment must be transferred from the receiver to your account before an order is marked as successful.
Conclusion: Why You Should Pick WareIQ to be Your Cash on Delivery Shipping Company For Fulfilling Online Orders in 2023?
While many people enjoy the perks of being able to purchase a product online with just a few taps, an equally large number still views online transactions with suspicion. They do not want to upload their important payment-related information onto online selling platforms, regardless of how many disclaimers they give that it is secure. Instead, they prefer to be physically present to receive their orders and only pay for them once that occurs.
As long as there is a large enough segment of the population that prefers to pay with cash, offering cash on delivery as a payment option is of critical importance if you want to capitalise on every purchase. While it does enable risky encounters, most COD courier services provide measures to prevent them from transpiring. However, some offer a more comprehensive and complete list of services than others, so it is important to discern which ones are important to you and choose one that fits your requirements. If you need a cash on delivery service that also consists of multiple other eCommerce facilities, WareIQ fits the bill.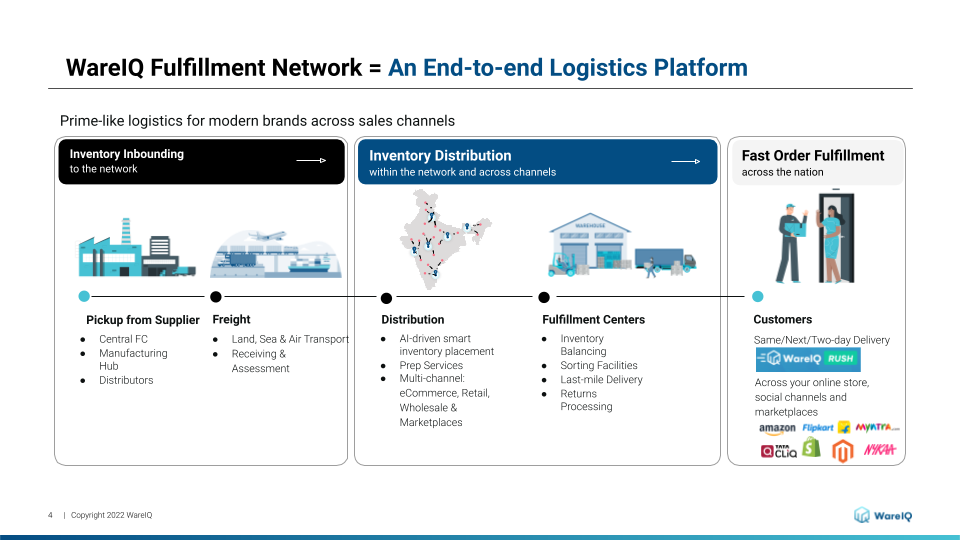 WareIQ is an eCommerce fulfillment company that provides multiple payment and delivery options, including COD. We also provide security measures, such as NDR management, returns management, order tracking, customer support and more, to ensure that your orders are delivered on time and you receive your dues for every purchase. Some of the other services you can take advantage of are listed below:
A nationwide network of fulfillment centers and dark stores
Smart inventory placement
Integrations with more than 20 online marketplace and website builders
A partnership with more than 12 shipping companies
Smart courier allocation
A custom WMS
An app store
Inventory management
Cash on Delivery Courier Services: FAQs