10 Best Last Mile Delivery Management Software for eCommerce in 2023
In today's internet-driven world, most of us prefer to use our smart devices to manage our daily requirements. Starting from buying an expensive car to ordering essential groceries, there is a website or an application for every need. The most significant aspect of such websites is eCommerce shopping, which has become an indispensable part of the retail framework.
In this exponential growth trajectory of the eCommerce industry, last mile delivery plays an important role. Last-mile delivery is the journey of the final product or service to the customer from the final distribution hub. This is the most significant part of the overall eCommerce logistics process as the customer's ultimate experience depends on it. In addition to this, the last mile involves substantial costs in terms of fuel, transportation, and other important aspects. The eCommerce fulfillment ecosystem is heavily dependent on on-time delivery. This is where the importance of last mile delivery management software comes in.
Several last-mile delivery management software packages are available in the market that help in providing last mile software solutions to delivery issues and are also helpful in tracking and managing the final logistics. Additionally, it boosts profitability by reducing logistics costs and other expenses.
This article will provide a brief about the last mile delivery process, its importance, and how the best last mile delivery management software can benefit your business. Stay connected.
What is Last-Mile Delivery?
The final lap, or the last mile delivery, is a significant process in the entire supply chain network. The journey of a product starts from the production house to the warehouse shelf and then gradually moves to the transport vehicle before finally reaching the end customer. There are several points where the product is housed, known as hubs. It is the final journey of the product to reach its ultimate buyer.
Last mile delivery is vital, not only from the shipment point of view but also from the customer point of view. It dramatically enhances customer delight and, in turn, helps in customer retention. It is the costliest and most time-consuming part of the overall logistics chain and could result in higher logistics costs if not managed efficiently.
WareIQ – Amazon-prime Like Logistics for Modern Brands in India
WareIQ, an eCommerce fulfillment company, empowers online brands with a superior-tech platform to compete with Amazon like service levels by bringing their average delivery timelines from 5-10 days to 1-2 days.
"WareIQ came to Gynoveda with a full stack fulfillment platform & gave Gynoveda access to a nation wide network of fulfillment centers & last mile & hyperlocal courier partners closer to our customers based out of North East & North India.

They made

same-day delivery possible

for us in metros.

"
What is Last Mile Delivery Management Software and why is it Important?
Last mile delivery is the final ride of the product to reach the buyer's doorstep. But as far as delivery is concerned, it may not be as simple as it sounds. The reason behind its complications is that the delivery driver needs to handle a lot of shipments of different customers in a single go. And there are numerous stops and routes that the vehicle needs to cover.
To manage the complicated process, software solutions provide services known as last mile delivery management software to last-mile delivery companies. These are advanced and feature-loaded products that offer considerable benefits to the overall supply chain, especially to the end customers. Last mile logistics software solutions can manage large volumes of customers and their orders. With live updates of the shipment status, both the logistics team and the customer can track orders and take necessary actions to mitigate any issue.
It is imperative to deliver your product or services in the shortest possible time in this ever-changing business scenario. Due to the evolution of technology, customer expectations have changed significantly. And if you want to stay ahead of your competitors, you need to be intelligent, agile, flexible, and fast. No matter how great your products are, you will definitely lose the market if you fail to adhere to your delivery commitment. Therefore, in any business, supply chain and logistics are gaining attention and can help businesses regulate and de-clutter their eCommerce shipping processes. Read our blog on shipping aggregators to understand how they streamline your shipping and distribution process.
Last mile delivery management software can give you the live status of the delivery at ground level. Such software provides information about details like the vehicle location, delivery status, information about ETA, and more. You can do a detailed analysis to improve the process, manage any complaints, enhance customer delight by reducing the delivery time, and much more. In this market scenario, last mile logistics software is a necessity, particularly for eCommerce businesses.
What are the Key Benefits of Using Last mile Delivery Management Software?
Customer experience is the key brand differentiator over price and quality. If your product can enhance customers' delight, you will receive orders and if your last mile logistics software can ensure your customer receives your product on time, you will receive what most eCommerce shipping companies strive for – positive customer feedback.
But how do the supply chain and logistics help brands to improve customer experience?
It's through the last mile delivery, your final touch can make or break the deal. You can see that most of the eCommerce players are now advertising the shortest delivery time as their unique selling point (USP). Same-day delivery is now standard. With this, organizations can now meet the ever-changing customer expectations.
Let's check how last mile software solutions can benefit your business:
Improves Shipment Visibility
As per Gartner, visibility is one of the most significant challenges in the last mile delivery process. Businesses need to get clear visibility of the final lap as this completes the cycle. Last mile delivery management software provides real-time information regarding the final delivery process such as providing the pre-defined optimum route, identifying any delays in deliveries, idling time of the delivery van, and other things. Last mile software solutions are excellent for predicting the final delivery time and committing accordingly. You can better control your fleet process and avoid theft, pilferage, and spoilage.
Helps in Route Optimization
There are opportunities to improve your business process in every aspect. But you need to measure the elements first. An enterprise-grade last mile delivery management software helps you understand the best possible route to reach the maximum touchpoints and avoid unwanted delays. Drivers get real-time updates regarding the best-optimized path to ensure the fastest delivery. Such software is beneficial to cover the maximum number of deliveries within a short time period and increase savings in terms of fuel consumption.
Enhances Customer Delight
last mile delivery management software helps to integrate your delivery system with end customers through informative messaging and web updates. These platforms enable customers to have end-to-end visibility, and they can track the shipment on a real-time basis. From order placement to final delivery, buyers get information at their fingertips.
Last mile software solutions even share the estimated arrival time with the customer after they place the order. These updates – delivery notifications and updates regarding any delay – boost customer engagement and enhance their delight. A great customer experience is key to a successful business.
Introduces Flexibility in Delivery
The last mile delivery management software is developed, keeping the practicality of the customers in mind. In today's busy schedule, it is expected that you may not be available at the delivery destination. The advanced software allows you to update your delivery location and time, making the overall delivery process more agile.
Boosts Productivity and Scalability
Last mile logistics software is highly advanced and responsive. With the help of the latest technologies and tracking systems, these platforms provide live updates about traffic routes to help the fleet avoid unplanned diversions and unnecessary idling. Taking the optimized route saves time and helps the driver complete the maximum number of deliveries, which increases the fleet's productivity.
Most last mile delivery management software solutions are excellent in terms of scalability. They are developed keeping future expansion in mind as eCommerce businesses have tremendous growth potential. Even in case of in-house workforce scarcity, these platforms can help you connect with third-party (3PL) delivery providers to manage situations without any hassle.
Increases Profitability
The overall goal is to increase the profit of your business. With all the features and benefits like quick delivery, route optimization and fuel-saving, managing delivery resources efficiently and the ability to enhance customer satisfaction, these platforms increase your profit margin significantly. Last mile software solutions provide a lot of data, which you can analyze to improve your logistics system.
Boosts Transparency
Supply chain and reverse logistics are highly dynamic processes that cannot operate efficiently without transparency. With the help of last mile delivery management software, supply chain managers can track every data point, starting from the date and time of order placement. They can get information as to who placed the order, what is the exact SKU, and which one is the nearest hub to deliver, among others. Such information is provided by last mile software solutions. Additionally, they can share the estimated shipping date and delivery time with the customers to make the delivery process even more transparent.
8 Factors to Consider While Choosing a Last Mile Delivery Management Software in 2023
You must be thinking about how to select the best last time software solution provider that suits your requirements. Selecting the best last-mile logistics software is a daunting task. You need to consider a number of parameters and points before you opt for a solution provider.
You can read the following list of important things you should consider before finalizing a software company:
Pricing Model
Budgeting is an essential aspect of any project. Choosing the right last-mile delivery management software for your eCommerce business needs a deep understanding of the available budget. It would be best to think about the quality, features, user-friendliness, flexibility, scalability, and aesthetics before thinking of the cost. This will be the tracking mechanism of your business that can make or break a deal. Ideally, it would help if you considered the long-term benefit and not the short-term one.
Coverage Area
The network coverage area that the last mile delivery software service provider offers is a vital aspect. As this is a network-based system, the software should cover the maximum area where your business operates. Along with this, checking the responsiveness of the network is a must. If the software faces a significant amount of downtime, it may cost a lot for your business.
Dependability
Before joining hands with a third-party last mile delivery management software provider, you should check the dependability factor, as in how much reliable it is. For a long-term venture, a trustworthy service provider is required to significantly benefit your business. Check their clientele and portfolio, and visit their website and social media to get a clear picture of their service. Going through customer reviews and ratings is a good practice.
Payment Methods
Nowadays, several payment options are available. And people use them at their convenience. Therefore, it is indispensable to check if the last mile software solution provider offers all possible options like e-wallets, bank transfers, UPI payments, cash-on-delivery, and credit points.
Suggested Read: Which is the Best Cash on Delivery Courier Service in India?
Transparency and Visibility
To provide a fantastic eCommerce shopping experience, you should prefer a last mile delivery management software that offers you thorough real-time visibility and transparency. A live update and a superior interface and notification system greatly benefit the business for thorough tracking of the entire process. Customers want to get updates on the progress on different platforms like SMS, email, and WhatsApp, and your last mile software solution should be able to provide that.
Customer Care Service
After-sales service is a crucial part of any business. But unfortunately, many companies do not bother to resolve after-sales issues. Most of the time, businesses focus on generating new prospects as that pays off immediately. But poor customer support drags down all your efforts. Excellent after-sales support is the key to enhancing customer experience and retaining existing customers. And a happy customer will be your advocate at no cost. A mere 5% increase in customer retention can help you raise your profit by 25%.
Proof of Delivery Feature
Your last mile delivery management software should provide the feature of proof of delivery (POD). The main aim of a supply chain and logistics team is to deliver the right thing at the right time to the right place. POD is a document that ensures that all the points are completed flawlessly, which helps to avoid any future ambiguity and gives you peace of mind. It can include a signature, a picture of the delivery, or a note from the receiver.
Ease of Integration
A last mile logistics software cannot perform well independently. It needs to work efficiently with other applications like Google Maps, Shopify Fulfillment, Salesforce, Oracle, Microsoft Dynamics, SAP, Amazon Web Services, etc. An easy integration process helps you avoid restructuring the entire tech stack. Search for a platform that plays nicely with advanced tech and absorbs updates efficiently.
10 Best Last Mile Delivery Management Software [Updated List 2023]
Tookan Delivery Management Software
Tookan is one of the most popular last mile delivery management software options available. It helps organizations to modernize their delivery systems and reduce overhead costs. It is the most accessible solution for eCommerce businesses, and companies operating with Tookan are benefitted in many ways.
Key features
Tookan dashboard helps to get all the details in one place and can be customized as per your requirement.
Tookan logistics is highly efficient in managing same-day deliveries.
Tookan mobile app offers many facilities to drivers and field operators. From taking proof of delivery, and reminders, to notifications, to-do lists, easy navigation, and bar code generation, everything is possible through Tookan.
Upper Route Planner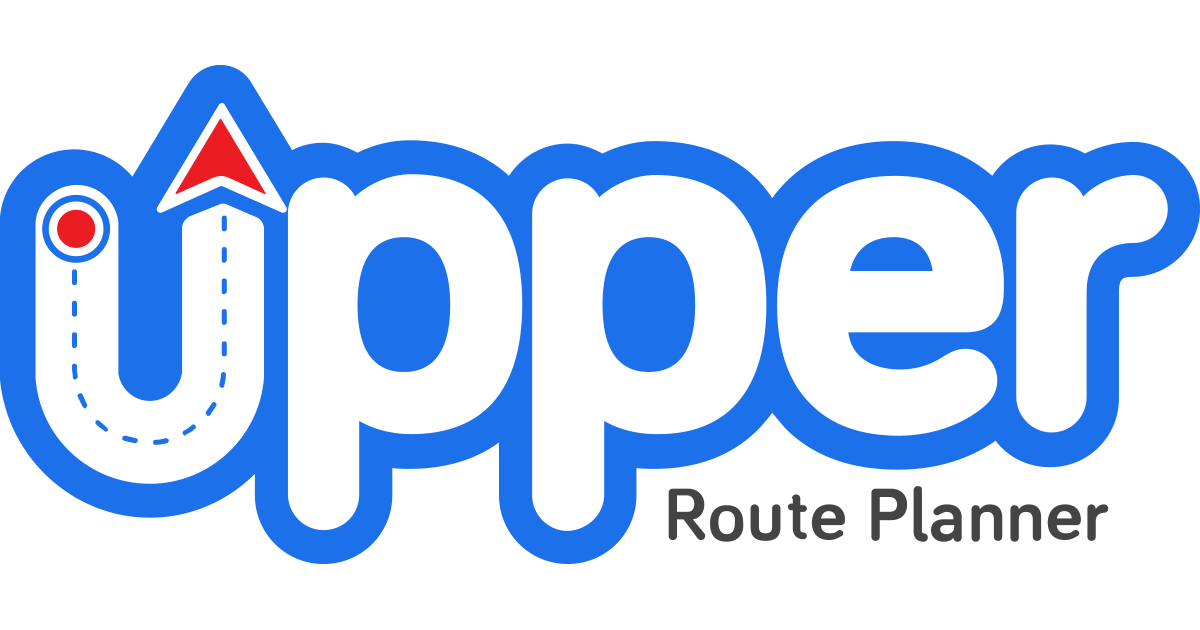 This is one of the most advanced logistics solution providers, especially in the last mile logistics field. Upper Route Planner can handle one-day delivery efficiently. It has numerous features like route planning and optimization, a robust reporting system, real-time fleet visibility, etc.
Key features
It has a unique one-click dispatch feature. It helps the manager dispatch, multiple drivers, over multiple routers with a single click, making the process very efficient.
You can download excel or CSV reports from the system for further analysis.
With its planned and advanced scheduling, you can improve the time management and productivity of the logistics team.
Onro Last Mile Delivery Software
Another leading last mile delivery management software player is Onro. It offers services to businesses of all sizes, and its unique features consistently help it to stay ahead of its competitors.
Key features
Onro is highly customizable. You can play with its design and aesthetics to match your expectations.
It offers a white-level branded shipping page to its customers, i.e., your customers can see your brand logo whenever they open the application to track the shipment.
Another cool feature of this software is that it offers a number of language options to make it more user-friendly.
The real-time updates are highly reliable, and you can chat with the delivery agent to provide any specific instructions.
Onfleet Last Mile Delivery Software
Onfleet is one of the leading logistics companies that offer a last mile software solution. Based out of San Francisco, this company operates in more than 90+ countries globally and provides efficient solutions to untie the knots of the final lap delivery process.
Key features
Hitech Artificial Intelligence powers the application of this company. Onfleet can provide real-time information about weather conditions, traffic congestion, and optimized delivery routes.
The efficient auto-dispatch feature allows the closest delivery vehicle to pick up the material and arrange for the delivery.
The live tracking of this application works amazingly fast. It relays the actual status of the shipment to the delivery team as well as to the customer.
It offers a POD whenever the delivery is done.
Shipsy Last Mile Delivery Solution
It is one of the best third-party logistics platforms in the Middle East and the Americas. It is headquartered in Dubai and India. Starting in 2015 with only ten people and two customers, this platform now handles 150+ clients globally. Shipsy provides the last mile delivery management software to e-retailers and ensures your product reaches its destination within the ETA.
Key features
Its application is integrated with a real-time route optimization engine which offers a multi-stop dispatch.
The entire process of delivery, right from the pick up from the hub to the final destination, is transparent and visible.
With its fantastic features, this software can select the delivery vehicle and allocate delivery packages according to the size of the vehicle to utilize the maximum space.
You can get the delivery reports and use those to analyze and improve your business.
GSMtasks Last-Mile Delivery Solution
GSMtasks is a brilliant last mile delivery management software that helps you to manage the entire fleet of vehicles, drivers, and technicians. It helps in optimizing routes, checking working conditions, analyzing customer reviews, etc.
Key features
Delivery drivers can check the to-do list from the mobile app itself.
It shares the ETA and duration of each delivery with the fleet managers and the drivers.
It offers tremendous automation to back-end employees, saving time and resources.
Customers can change the place and time of delivery, and all changes will reflect on the delivery software.
LogiNext Software
The company provides unmatched customer experience in terms of last mile delivery management software. Loginext is currently providing services in the US, Indonesia, Singapore, and the UAE.
Key features
The dynamic rerouting feature helps the driver take the best suitable route to avoid traffic congestion, resulting in faster delivery.
Along with all the digital payment options, this company provides a cash-on-delivery option.
The software accommodates the facility if the customer has opted for a COD option and finally wants to pay electronically.
HyperTrack Last Mile Software Solutions
HyperTrack uses the most advanced technology stacks to build unique last mile software solutions. Through its no-code and low-code infrastructure, HyperTrack helps develop flexible, scalable, and feature-loaded applications for the future.
Key features
Its advanced no-code and low-code development architecture help developers create amazing applications in no time.
Its accuracy level is top-notch.
This platform uses AI-based technology, which offers a competitive edge over its rivals.
G2 Deals Ecommerce Last-Mile Delivery Management Software
One of the largest and most trusted software marketplaces is G2 Deals. This platform helps millions of people decide on software purchases through its great reviews and comments. G2 Deals help companies select the best delivery management software as per delivery requirements.
Key features
You can get authentic reviews and ratings on the last mile delivery management software to make a wise decision.
It provides research reports, category taxonomy, and service provider profiles to give you the best solution.
Track-POD Last-Mile Delivery Software for Ecommerce

Track-POD is another provider that works through an application. You can easily download the app on android and iOS devices. The most exciting part is that this application offers a free seven-day trial, giving you full access to its features.
Key features
It is user-friendly and simple for newbies to navigate its features and pages.
The geotagging system provides accurate real-time updates about the traffic condition and optimized route options to the drivers.
No paperwork or physical signatures are required. If you want a POD, the customer needs to sign on the delivery person's mobile screen.
The accuracy level is very high.
Conclusion: Does Your Business Need a Last-Mile Delivery Management Software?
It is indispensable for eCommerce players to have the best final delivery process. Last mile delivery is now the only differentiator as customers are keen to get their products quickly and in excellent condition. The last mile software solutions provide significant benefits to businesses by making them simple, visible, and profitable. So if you are into an eCommerce business or planning to enhance your customer delight through exceptional last mile delivery service, your business needs a last mile delivery management software. WareIQ can help provide software solutions, not only to manage your last mile delivery, but a whole host of other services to enhance your entire fulfillment experience.
The distance of the final shipping center from your customers' location is one of the major factors that can determine how fast the last mile delivery can be performed. The closer the fulfillment center is to the final delivery location, the faster it can be delivered. It also implies that you will be travelling a lesser distance to make that delivery, saving some transportation costs. The math is direct, and this directly affects the volume and costs involved in handling your return orders too.
How WareIQ is able to solve the challenges in last-mile deliveries?
The distance of the final shipping center from your customers' location is one of the major factors that can determine how fast the last mile delivery can be performed. The closer the fulfillment center is to the final delivery location, the faster it can be delivered. It also implies that you will be traveling a lesser distance to make that delivery, saving some transportation costs. The math is direct, and this directly affects the volume and costs involved in handling your return orders too.
WareIQ is able to bring your inventory closer to your customer with its PAN-India fulfillment network. For example, Organic Riot, a consumer brand was able to leverage this network to perform a 2-day delivery to over 85% of their orders. This was only 22% earlier when they shipped through their central warehouse. With WareIQ handling the logistics, the return rate was reduced to just 3 percent.
In another instance, a prominent D2C brand faced a high RTO rate (25-30%) due to various last-mile challenges like non-verified COD orders, fake delivery attempts by courier service partners, and slower shipping speed. WareIQ enabled COD and NDR verification through automated SMS and IVR calls to prevent these issues. It was also possible to bring their inventory closer to demand centers using the fulfillment network in metros. This resulted in a reduction in the RTO rate to just 6%.
For last-mile delivery, WareIQ acts as a shipping aggregator and gives an option of 20+ last-mile delivery partners to the eCommerce clients to choose as per their choice & convenience.
Are you eager to know more about WareIQ's offerings if you sign up now? Find the features of the best-in-class, category-defining fulfillment services for eCommerce & D2C brands below:
Pan India Fulfillment & Darkstore Network: Plug-and-play fulfillment infrastructure with no minimums, which is compliant with Amazon Seller Flex, Flipkart Assured, Myntra and other marketplaces
Inventory & Network Planning Excellence: Best-in-class AI models for sales forecasting, product segmentation, and inventory management to reduce inventory by 40% and increase revenue by 10%.
Vertically Integrated Fulfillment Tech Stack: Our Fulfillment Tech Solution supports integrations with 20+ top marketplaces & D2C platforms, and prominent national, regional and hyperlocal couriers, enhancing reach by covering deliveries for 27,000+ pin codes
Supply Chain Productivity Applications: Integrate a host of supply chain productivity apps with a single-click to your existing CRMs, ERPs & accounting software to manage your logistics workflows from one command center. Use Apps like RTO Shield to get 100% RTO protection, Branded Tracking to turn your order tracking page into a profitable marketing channel, and many more.
Trusted by 300+ top Indian brands, we are helping them accelerate online sales and expedite their growth through a synergistic combination of advanced technology, robust fulfillment infrastructure & seller enablement services!WareIQ is backed by leading global investors including Y Combinator, Funders Club, Flexport, Pioneer Fund, Soma Capital, and Emles Venture Partner.
Last Mile Delivery Management Software FAQs