Top 10 Best Last Mile Delivery Companies & Startups for eCommerce [Updated List of 2023]
The advent of eCommerce retail has forever changed our lives, and it continues to do so. The convenience of receiving products and services at our doorstep is now an integral part of our lives. However, you would do well to stop and consider that a significant amount of this "convenience" arises from the speed with which our orders reach us. For example, Fulfillment by Amazon's incredible same-day and next-day deliveries has revolutionized the online retail model. Consumer expectations have risen dramatically and continue to do so. We now have hyperlocal delivery and 10-minute groceries – last mile delivery companies are constantly figuring out ways to deliver faster, better, and cheaper and planning new ways for the year 2023.
What is Last Mile Delivery?
As the name indicates, last mile delivery is the final leg of the journey of a product from the manufacturer to its final destination, i.e., the customer. This logistics cycle has three phases – the first mile, middle, and last mile.
The last mile phase starts once parcels are picked up from the warehouse (or fulfillment center) of the final destination and is completed with the successful delivery to the customer. It is executed by last mile companies that pick up the parcel, load it onto a delivery vehicle, and transport it to the customer.
The last mile delivery is the most challenging and costly part of an eCommerce shipping network. These last mile companies and their handy teams are forever battling tough weather conditions, road hazards, furious and demanding consumers, supply-chain holdups, and numerous other logistical costs and issues.
As you can imagine, all the above challenges operations for last mile delivery companies an extraordinarily complex and challenging task. And don't forget, this goes on day in, day out, across continents, time zones, tax regimes, governments, and market forces.
Therefore, last mile delivery companies for eCommerce firms are a critical cog in the wheel and must be assigned the due importance. Without it, you won't achieve customer satisfaction – and no business ever survived without happy customers.
WareIQ – Amazon-prime Like Logistics for Modern Brands in India
WareIQ, an eCommerce fulfillment company, empowers online brands with a superior-tech platform to compete with Amazon like service levels by bringing their average delivery timelines from 5-10 days to 1-2 days.
"WareIQ came to Gynoveda with a full stack fulfillment platform & gave Gynoveda access to a nation wide network of fulfillment centers & last mile & hyperlocal courier partners closer to our customers based out of North East & North India.

They made

same-day delivery possible

for us in metros.

"
What Services do Last Mile Delivery Companies Offer?
Last mile delivery companies offer a host of services and solutions that help eCommerce firms conduct their operations successfully. Let's look at some of their most popular services:
Dynamic routing
Route optimization significantly impacts the operations of last mile delivery companies. Efficient routing shortens delivery times, reduces logistics costs, and keeps eCommerce firms competitive by achieving customer satisfaction and happy clients.
By using the latest technology-led dynamic routing systems, last mile delivery startups can route and re-route on the go, thereby achieving a high level of efficiency.
Automated dispatches
By logical extension of the point above, using automated last mile delivery software enables last mile delivery startups to plan, analyze and monitor deliveries via a fully automatic system. 
This optimizes resource utilization (e.g., fewer drivers, lesser idle times for vehicles), analyzes and solves inefficiencies, and reduces shipping cost. The result is a much more transparent and simplified process.
Delivery visibility
Modern GPS-enabled last mile software utilized by last mile delivery companies provides fleet managers with complete visibility of the end-to-end delivery process. This results in 100% transparency and equips fleet managers to monitor, course correct, handle emergencies, stay flexible, and exert control over the entire logistics operation.
Electronic Proof of Delivery (ePoD)
ePOD does away with the cumbersome and time-consuming processes of the old days when signatures, paperwork, lost receipts, forgotten documents (etc.) were an everyday struggle!
ePOD enables last mile delivery companies to collect, store, analyze, and extract data and documentation when required. Audit tasks, data sharing, and transaction speeds are also greatly enhanced.
Best practices benchmarking
Modern tech-enabled logistics systems have greatly improved the insight available to fleet managers, including the planned vs. performance analysis by comparing critical KPIs.
Fleet managers now have a holistic view from a centralized window across all operation elements, such as employee performance, customer rankings, the status of delivered or pending parcels, failed deliveries, delayed deliveries, fuel consumption, and 3PL performance. Deep data-analytical capabilities track these KPIs and maintain comprehensive reports to ensure top-notch performance.
Flexibility
Today's last mile delivery companies that service eCommerce retailers are nimble organizations while achieving and maintaining the benefits of scale. Their modern last mile delivery systems allow them to offer options such as self-service to customers.
This provides options for the customer, but it also reduces the burden on logistics, mitigates costs, and reduces the resources needed. Options like smart lockers at convenient locations are increasingly popular with eCommerce customers today.
Crowdsourcing
Customers want the convenience of doorstep delivery. However, with the burgeoning growth of eCommerce retail as a business model, it has become difficult for logistics companies to keep up. For example, the number of delivery people and vehicles required to service market demand could often become unsustainable.
Therefore, last mile delivery companies in India have turned to crowdsourcing to fortify their operations. These new-age platforms help pair travelers with clients that need parcels delivered in the same localities.
Customer satisfaction
Like any other business where customer satisfaction is the final metric for running a profitable and sustainable business, the same goes for eCommerce firms. In fact, in the uber-competitive world of online commerce, it assumes greater significance.
Therefore, customer satisfaction, customer journey, and experience are invaluable. Last mile delivery companies maintain omnichannel customer support, constantly collect customer feedback for incorporation into their operations, and benchmark against competitor actions and best practices – all of this is key for eCommerce firms and their last mile delivery startups, in achieving and maintaining happy customers.
Last mile delivery companies/ startups are constantly adding new services and tracking trends. Some include:
Ever-faster deliveries: From same-day and 24-hour deliveries, we are now seeing the arrival of 10-minute groceries and 2-hr deliveries.
Micro-fulfillment centers: Smaller satellite warehouses and micro fulfillment centers conveniently located across an elaborate geographical network provide more coverage, lower costs, and faster deliveries.
Autonomous vehicles: Autonomous vehicles such as drones and driverless cars are increasingly being tested in logistics and transport. Food, medicines, and light electronic gadgets are some products delivered via these new-age vehicles.
Suggested Read: List of Top 3PL 10 Warehousing Companies in India
Challenges in Last-Mile Delivery That Can Impact Your Business
The last-mile carriers generally work towards delivering the product from an intermediate shipping centre to the final destination. There are a lot of things that can go wrong in this phase that can impact your brand and the overall profits. Some of the major issues businesses can encounter in last-mile delivery include:
Return of orders and the rising cost of logistics
While order cancellations are common in e-commerce, one of the major reasons for the return of orders by customers can happen due to the mistakes occurring in the last-mile of delivery. Delayed deliveries, inability to track the packages properly, delivery of damaged goods, and misplacing orders- all of them can lead to higher returns. Most of these mishaps can happen due to the negligence of the 3PL partner or the lack of technological capabilities that can prevent these issues. Return of orders increases your logistics cost further. They also affect your market share and customer loyalty.
According to a report by KPMG, up to 20% of the total e-commerce shipments are return orders. This shows the scale of the problem and how much costs can be saved by minimizing the same.
Return to Origin (RTO)
This is another major issue that sellers face. It simply refers to sending back the order to the seller when it cannot be delivered to the customer. This can happen due to wrong addresses mentioned in the order or when the customer is not present/denies accepting the order, etc. Such incidents can lead to additional reshipping costs.
Unable to address the rising demand in tier 2 and 3 cities
With better internet connectivity, e-commerce demands have been rapidly rising in tier 2 and 3 cities of India. The last-mile delivery in this case presents its own unique challenges. The fulfillment center of your 3PL partner might be far from the delivery location. The interconnectivity between them can affect delivery speeds. Flipkart and Amazon are trying to solve this by partnering with local retail owners and creating pickup points from where customers can collect their orders. Remote locations are even more difficult to handle.
Not meeting customer expectations
Given the benchmarks that e-commerce giants like Amazon set, customers tend to expect the same elsewhere. They expect fast deliveries and may not care about the complications that can happen in the last mile. For example, harsh weather conditions, or a local lockdown can disrupt the delivery timelines. Customers also expect durability in their deliveries. They seek flexible timings and cheaper costs at their end like Amazon prime free delivery. Such a level of service is almost impossible without optimizing the supply chain in the last-mile.
Things to Keep in Mind Before Partnering with a Last Mile Delivery Startup or Company
Unless you have a good handle on your business requirements and, what you need from last mile delivery companies, you won't benefit from the collaboration. On the contrary, it could result in disaster.
Consider the points mentioned below as you research and select your last mile delivery startups:
Your customer expectations
Your competitors' delivery times and their last mile delivery startups/companies
The impact of last mile delivery startups/companies on your shipping aggregators and delivery times
Are last-mile delivery costs sustainable as a percentage of your overall operating cost? Will it prevent you from becoming profitable?
The avenues of lowering last mile delivery costs while maintaining efficiency
How to Choose a Last Mile Delivery Company that is Right for Your Business?
Without dependable and efficient last mile delivery companies, an eCommerce retailer would be severely handicapped. However, with innumerable options available, the onus to make the correct selection is on you, i.e., identifying last mile delivery startups that best match your requirements. Include minute details like holiday lists, working days, shipping limitations, parcel weight restrictions, etc.
Given below are 10 leading factors you must consider:
Price
Quite obviously, this is one of the essential starting points to consider. Last mile delivery companies operate out in the real world, battling the forces of nature, traffic, and several other dangers. Therefore, they charge their clients a fee, often a hefty one, for their value. You must look at your cost-to-benefit ratio, i.e., match their service fees against how important it is for your business.
Coverage
Last mile delivery companies should cover the critical locations needed for your business operations, i.e., as many pin codes as possible. While you may not need to ship to every location in the country as a new eCommerce firm, it is important to check their coverage. You don't want to bottleneck your expansion if your company doesn't service those areas.
Technology
The operations of last mile delivery companies are a complex process with little or no margin for error. Additionally, they work under the severe pressure created by ever-changing dynamics like costs, angry customers, road dangers, weather, and fleet availability. The list is endless.
Modern delivery software that is utilized by last mile delivery startups/companies is vastly advanced and manages all the above variables to optimize your last mile operations. They do it with incredible speed and can handle vast scales. Ensure the companies that you are considering, use the latest technology to manage their operations.
Order-returns
Order returns, reverse logistics, inventory tracking, refunds, and rescheduling deliveries of incomplete or failed orders – all these instances are an unavoidable part of the eCommerce trade. However, if your last mile delivery startups have an efficient order-return management system, it would help to reduce the loss from such situations. Notably, during this process, the consumer tends to be annoyed or apprehensive, and managing it well would help create customer satisfaction.
Tracking orders
This feature is a leading indicator of changing consumer demands. The old-school thought process of delivery in a week or 5 days are gone. Today's consumers want to be kept in the loop at every point of their parcel movement. Without real-time and live order-tracking features, you will not succeed as an eCommerce firm. Last mile delivery companies must offer a convenient order-tracking tool for your customers to track their orders.
Delivery speed
People often confuse the hyperlocal delivery model with last mile delivery. While both traverse the same routes while completing the final distance of their delivery, they aren't the same. As the name suggests, hyperlocal is a highly localized delivery model and typically offers much shorter delivery times, e.g. 10-minute groceries.
Last mile delivery, however, is the last leg of a much longer delivery route. Now, with modern technology and logistics capabilities, last mile delivery companies are also constantly working out on ways to keep reducing their delivery times and increase delivery speed.
Customer support
Customer satisfaction is the defining aspect of a successful or failed business model. Without happy customers, you won't have repeat orders or positive word-of-mouth exposure. Therefore, using a modern omnichannel customer setup for eCommerce firms is critical to their success.
Payment
With a plethora of payment options available these days – ranging from credit cards, digital wallets, UPI, and online transfers – today's consumers use options that suit their needs the most. From your end, however, if you don't make all of them available, you will see a high rate of cart abandonment and incomplete transactions.
Insurance
Buying shipment insurance as a protective cover is an integral part of the supply chain movement. You must conduct research and shortlist last mile delivery companies that offer suitable options via insurance tie-ups for you and your type of cargo.
Customer feedback
Check to see the comments of current and past customers of last mile delivery companies that you are considering partnering with. Online reviews, forums, and direct opinions are a good way of arriving at a decision. That would reveal a lot about their capabilities and performance.
10 Best Last Mile Delivery Companies/Startups for eCommerce in 2023
WareIQ
WareIQ is a category-defining, best- in class full-stack eCommerce fulfillment tech platform (with inbuilt inventory planning, order fulfillment & shipping system) for modern brands to accelerate online sales/ expedite revenue growth & profits with same/next-day delivery.
How does WareIQ help with last mile deliveries?
WareIQ's platform integrates with all major national and regional shipping partners
It also helps users generate bulk shipping labels & invoices in just a few clicks
To create a premium post-purchase experience, WareIQ also provide the option to users to create a branded tracking page onto which the users can add the logo of their brand and also marketing banners to products from their D2C website, in order to keep their customers engaged even after purchase and open new potential revenue channels
The platform also helps in sending auto-alerts to customers about the status of the shipment on channels like Whatsapp, SMS, and Email.
With the help of RTO shield, an application that helps in identifying & flagging high-risk customers and consequently disabling COD options for them to reduce the probability of RTO happening, online businesses can also reduce their RTO losses. If RTO occurs, WareIQ covers the forward & reverse logistics costs.
eCommerce & D2C brands can also automate cases of failed delivery attempts (NDRs) by the shipping partner
It also provides information on shipping charges for various shipping partners according to:

Base Weight
Additional Weight Offset
Within City
Within State
Metro to metro
Rest of India
North-east & JK
COD Charges
COD%
You can also opt for WareIQ if you are looking for Cash on Delivery Courier Service Partners.
FedEx
Founded in 1971 in the US, FedEx is one of the leading shipping and logistics giants and needs no introduction. With a global network of fleet vehicles, warehouses, and fulfillment centers, FedEx is a leader in eCommerce supply chain management and logistics and is also emerging as one of the most successful last mile delivery companies.
In 2020, FedEx launched its last mile delivery solution specifically tailored for eCommerce firms, thereby launching a formal entry into the space with other companies.
It provides cold-chain services.
It provides expedited shipping for rush orders and services to handle customs on arrival.
It is authorized to transport dangerous items such as electronic parts and lithium batteries.
It offers services such as last mile delivery, eCommerce, transportation, cold-chain management, warehouse and inventory management, dangerous goods etc.
UPS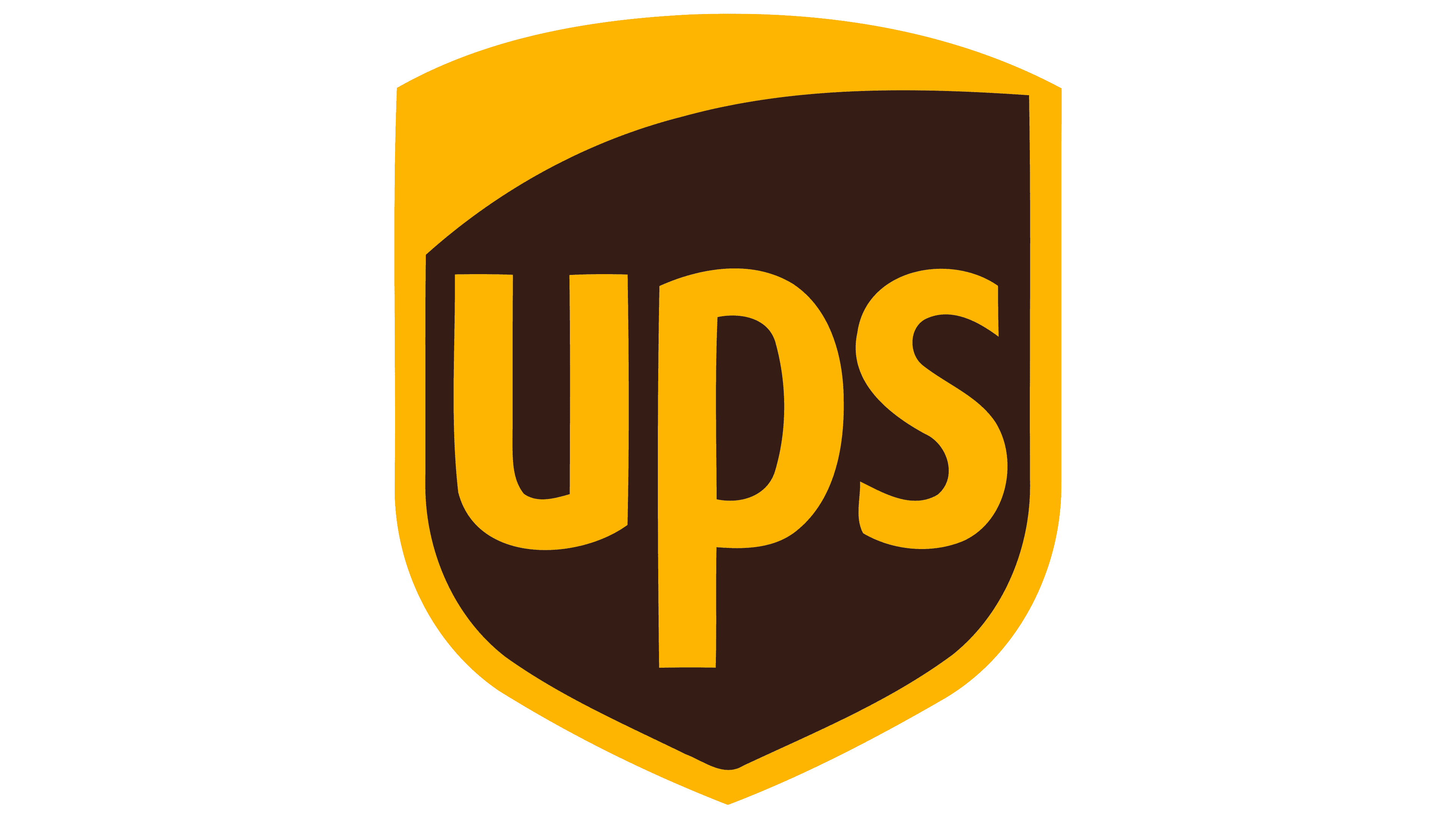 United Parcel Service (UPS) is a global shipping and distribution company that is also one of the leading supply chain and last mile delivery companies, worldwide. It was founded in 1907 in Seattle, United States, and has emerged as a Fortune 500 company. It provides last mile delivery solutions to eCommerce firms across the US and numerous worldwide locations.
It transports goods across land and sea.
It operates and manages massive warehouses and vast fleets of delivery vehicles
It started delivering last mile solutions by drawing from USPS's elaborate postal network, called UPS SurePost. However, the company has been looking to launch its last mile delivery services at cheaper rates in recent times.
Its website offers a handy shipping-rate calculator. Entering details of your shipment, such as dimensions, customer address, weight, pickup (etc.), gives you an estimate of your shipping rates.
It offers packing materials and pallet boxes via its website.
It offers services such as freight forwarding, express courier, logistics, etc.
Amazon
Amazon Inc. is a global eCommerce and fulfillment technology company that offers services such as cloud computing, digital streaming, and artificial intelligence. It is also one of the leading last mile delivery companies. It was started in 1994 in Seattle, United States, it penetrated the expanding Indian eCommerce market in 2013. Due to its sheer size, relentless consumer focus, and constant innovation, Amazon is the lead challenger to established players (e.g., FedEx, UPS).
Its 3rd-party shipping solution provides cost incentives (e.g., reduced overheads) for 3rd party contractors to start their own logistics firms to fulfill deliveries on behalf of Amazon.
It amplifies its inorganic growth via acquisitions, e.g., acquiring PillPack for prescription delivery.
Its "Project Wing" operation develops architecture and prototypes for autonomous drones.
Its world-famous and industry-defining eCommerce fulfillment service, Amazon Prime includes benefits such as 2-day free shipping, same-day delivery, and guaranteed 1-2 hours of free deliveries via Prime Now.
Its crowdsourcing delivery model, Amazon Flex, builds out its last mile and same-day capabilities that deliver orders to customers via Prime Now. This becomes a lucrative option for rideshare drivers who may not be comfortable with strangers or troublesome passengers in their cars. Anyone with a vehicle can become part of this service – if you have a valid driver's license, car, and smartphone, you can log in to this app and make deliveries based on your availability. Packages can be scanned with a smartphone camera, and directions received via GPS. Convenient cashless payments to a digital wallet are also facilitated.
Piggybee
Starting from a crowd shipping community in Brussels in 2012, Piggybee began by servicing European locations but has grown globally since its inception. The platform enables users to search for travelers and identifies people that could transport their parcels by scanning arrivals/departures in various cities. This is the same way one would look up flights, trains, etc.
Travelers/ delivery personnel can also make themselves available for delivery to a particular city/ location by posting their travel details.
After a match has been made, the user/traveler can discuss fees. The remuneration doesn't always have to be monetary; it could also be a swap for transport, accommodation, or other local payback services instead of a monetary fee.
Packages can be tracked via the online platform in real-time.
After completion, the deliverer can be "tipped" monetarily via Piggybee MoneySafe. A rating system is also provided for feedback. This helps travelers i.e., the deliverer, build a track record for future opportunities, much like how we rank our Uber or Airbnb interactions.
Piggybee is often used for delivering cross-border packages worldwide.
Hitch
Hitch is an online delivery marketplace that uses crowdsourcing as its primary business model and allows shipping companies to partner with travelers to get their goods shipped to international locations. It is one of the up-and-coming last-mile delivery startups and one of its core propositions is that it seeks to challenge the shipping industry by utilizing unconventional means to ship cargo from the warehouses to its ultimate location.
The platform pairs people with parcels to be delivered (these are the "shippers") with travelers that are traveling to the same destinations.
Shippers upload details of their packages and destinations, while the couriers upload their travel details to see if there are any overlapping requirements. The app uses GPS to optimize routing. Pictures via the traveler's phone camera are used to provide proof of delivery.
Payments are made using Stripe, a 3rd party payment vendor. Users can rank their transactions to provide performance history for future users.
Postmates
Founded in 2011 in San Francisco, Postmates is an urban logistics service that enables on-demand delivery for just about anything for anyone and has revolutionized the way consumers receive local goods, mainly within the hour. Postmates is easily used by installing the app on your phone. It is seeking to become one of the leading last-mile delivery companies.
The mobile platform pairs businesses/couriers with customers to facilitate taking orders from local establishments, e.g., restaurants.
Customers are paired with local couriers based on the product for delivery against its delivery address.
Users can pay per delivery or opt for annual billing. Customized gift cards are also available.
Communities are empowered by promoting local shopping and vendors, thereby allowing the ubiquitous small businesses to survive against larger retail chains.
Postmates is currently operational in 40 metropolitan areas across the USA.
Smartbox

Smartbox is one of the fastest-growing last mile delivery startups in India that provides convenient and economic packaging units that are transparently priced. The units come in 2 sizes, 10kgs and 25 kgs, and are designed to accommodate a variety of products. Smart lockers are gaining popularity in the field of eCommerce due to the practical advantages they offer.
Smart Box also offers a next-day delivery service to most locations in India.
Benefits include minimizing the cost of delivery, optimization of logistics, and safety.
Order-return logistics are faster with the quick processing of refunds and return order management.
Smartbox is part of a new generation of last mile delivery startups in the field of last mile delivery companies. Clients can pick up packages at their convenience. Facilities and safety measures like passwords and private cards enable easy order-tracking in real-time and collection from the locker.
Onfleet
Onfleet is one of the leading last mile delivery companies and is headquartered in San Francisco.[1] It seeks to solve logistics problems in the last mile delivery space. Some of its leading customers include HelloFresh, Kroger, and GAP. It has also been described as "Uber for delivery" by multiple publications. Other services include hyperlocal delivery, online marketplaces, carriers, inventory control systems, and websites.
It is a tech-enabled platform that offers real-time tracking, automatic tracking updates and ePOD (electronic-proof-of-delivery)
It offers accessible data sharing internally using APIs that enable automated and efficient delivery management. The auto-dispatch system automatically pairs urgent delivery orders with available drivers.
It offers services such as route optimization, last mile delivery, logistics services, analytics, dispatch, etc.
Matternet
Founded in 2011 in California, Matternet is one of the leading last mile delivery companies that attempt to solve last mile delivery challenges by changing the mode of travel itself, i.e., by using drones. Matternet produces products that help businesses around the world to build and operate drone logistics networks for transporting deliverables by air.
This is achieved using smart drones and pre-defined landing stations via a mobile app and a robust back-end cloud software system.
It services the retail, healthcare, and humanitarian sector. As you can imagine, the speedy delivery of medicines via drones prevents traffic congestion and has become a popular option to get medical goods to patients on time.
It currently operates in the USA and Switzerland.
Conclusion: How Can WareIQ Deliver Much Better Services than the Top Last Mile Delivery Companies in India?
Last mile delivery companies in India offer services that are specific to last mile delivery challenges such as delivering goods on time and cutting down on delivery logistics costs. However, some companies, such as WareIQ, provide solutions, not only for last mile delivery, but also the entire suite of fulfillment requirements, thus delivering a much more stellar experience compared to conventional last mile delivery companies. How does WareIQ achieve this?
By maintaining a holistic approach to running the business, WareIQ offers cutting-edge services to eCommerce clients.
Starting with a good, solid understanding of its business model and, by extension, how they add value to its clients' businesses, supply chains, and last mile delivery requirements, WareIQ helps clients by offering specifically tailored solutions to their problems.
Established in 2019, WareIQ, a Y-combinator backed startup, has rapidly grown to be the leading provider of full-stack eCommerce fulfillment services for some of the most reputed brands in India. WareIQ offers a full-stack platform for eCommerce companies to enable same-day delivery and next day delivery to customers – an Amazon Prime-like experience but accessible to everyone.
WareIQ offers last-mile delivery through its shipping partners. It has customised offerings for merchants experiencing different order volumes as well as having different delivery speed expectations. WareIQ is probably one of the very few fulfillment tech companies in the world that have same-day delivery service for their customers under their product "WareIQ RUSH".
With world-class WMS functionalities, WareIQ handles the entire range of intricate operations in the eCommerce fulfillment process, and enables scalability without any hassles. When there is a surge in demand, your enterprise can upscale quickly, similarly, in the case of a slack, downscaling is effortless with WareIQ's fulfillment services. Our pay-as-you-go model allows simplified and flexible scalability. There are no redundant investments or under-utilised resources.
With the world evolving as it is, scalability has proved itself to be the make-or-break factor for a large number of e-commerce businesses. At the same time, WareIQ customers realise significant cost savings and wider reach due to better negotiations with shipping partners, strategically placed warehouses, economies of scale and scope in warehousing, and data-driven decision-making.
Are you eager to know more about WareIQ's offerings if you sign up now? Find the features of the best-in-class, category-defining fulfillment services for eCommerce & D2C brands below:
Pan India Fulfillment & Darkstore Network: Plug-and-play fulfillment infrastructure with no minimums, which is compliant with Amazon Seller Flex, Flipkart Assured, Myntra and other marketplaces
Inventory & Network Planning Excellence: Best-in-class AI models for sales forecasting, product segmentation, and inventory management to reduce inventory by 40% and increase revenue by 10%.
Vertically Integrated Fulfillment Tech Stack: Our Fulfillment Tech Solution supports integrations with 20+ top marketplaces & D2C platforms, and prominent national, regional and hyperlocal couriers, enhancing reach by covering deliveries for 27,000+ pin codes
Supply Chain Productivity Applications: Integrate a host of supply chain productivity apps with a single-click to your existing CRMs, ERPs & accounting software to manage your logistics workflows from one command center. Use Apps like RTO Shield to get 100% RTO protection, Branded Tracking to turn your order tracking page into a profitable marketing channel, and many more.
Trusted by 300+ top Indian brands, we are helping them accelerate online sales and expedite their growth through a synergistic combination of advanced technology, robust fulfillment infrastructure & seller enablement services!WareIQ is backed by leading global investors including Y Combinator, Funders Club, Flexport, Pioneer Fund, Soma Capital, and Emles Venture Partner.
Last Mile Delivery Companies FAQs (Frequently Asked Questions)